Home

/

Tailoring Cost Guide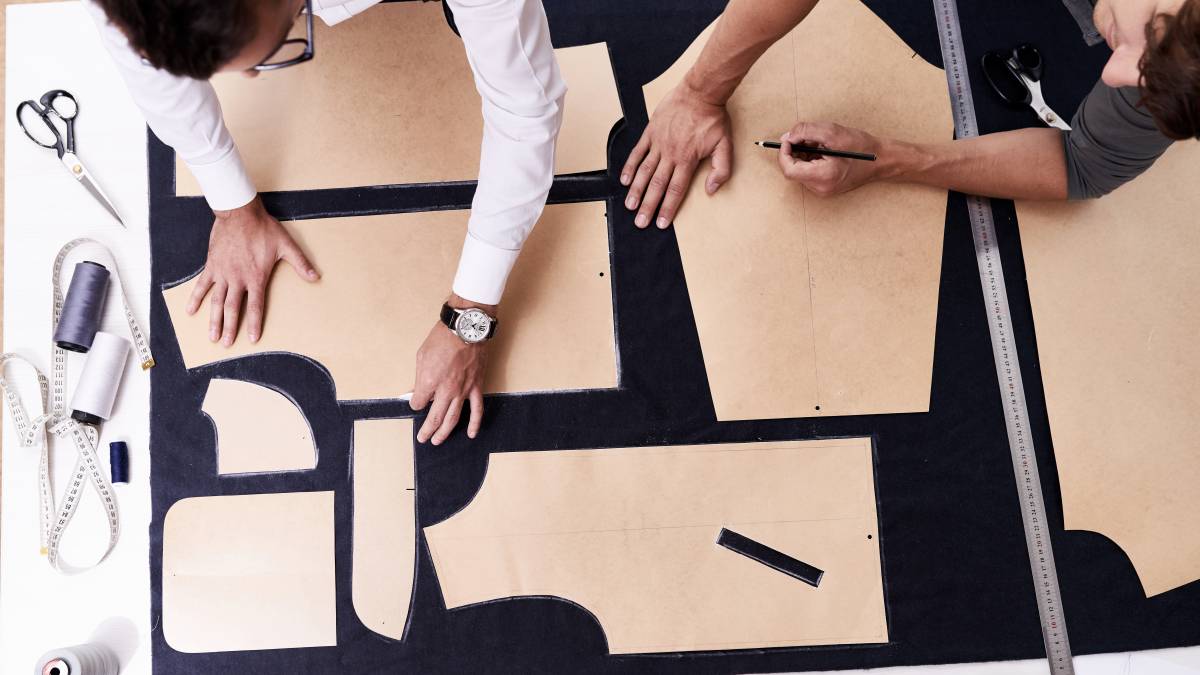 How much does tailoring cost?
Get a free quote now
Post to find a price. It's free and only takes a minute.
Price guide
$3 - $150
Find tailors, fast

Post a task with your price in mind, then get offers.

It's free and takes only a minute.

See how it works
Looking polished and put together doesn't mean splurging on high-end, designer clothes. Sometimes, all you need is a good tailor to make everything in your wardrobe a perfect fit for your body. A professional tailor can make minor tweaks or significant adjustments to your clothes, from secondhand dresses to older clothes that no longer flatter your figure. 
But how much does tailoring cost in Australia? In general, the cost of hiring a tailor depends on the alterations you need. The number of tweaks and changes to your clothing will also influence the overall price of the service. On average, alteration prices range from $3 to $150. Other factors you need to consider are materials, location, and the type of clothes/garments you have. 
Do you want to know the average price of a tailored suit, dress, or suit? Check out this price list and look your best for any occasion!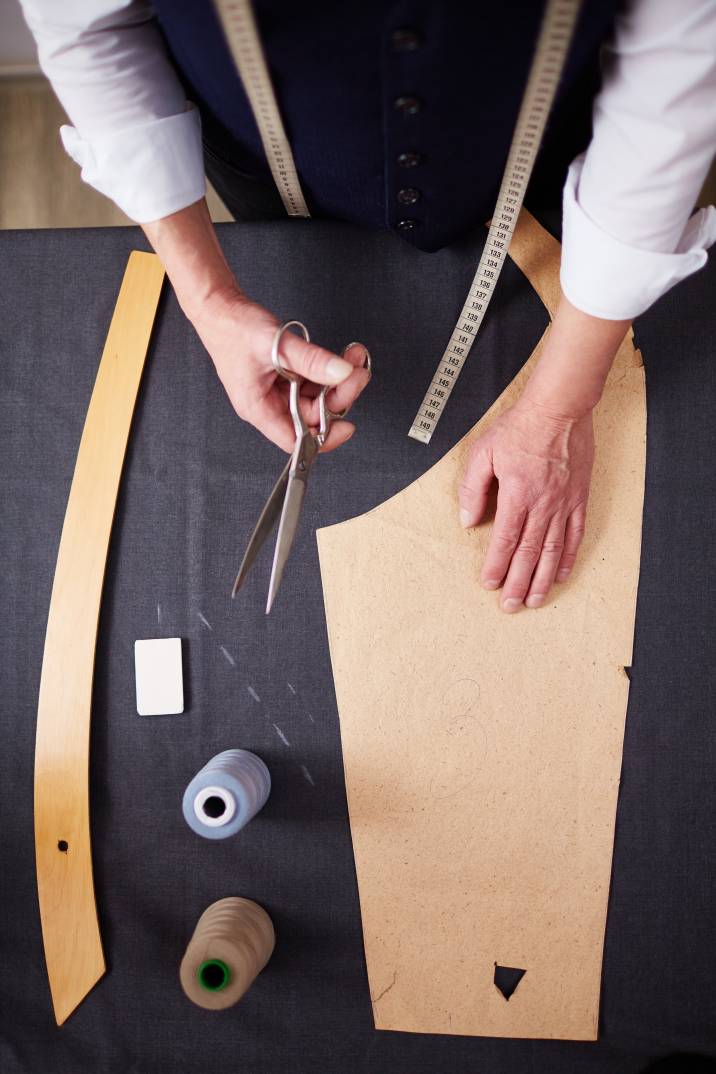 Custom tailor prices
Different types of clothes or fabrics affect the overall cost of the service. Here's an overview of how much tailoring costs in Australia: 
Tailored shirt costs
| | |
| --- | --- |
| Type of alteration | Price |
| Shorten/lengthen sleeves | $30 |
| Move pockets | $20 |
| Shorten hem | $30 |
| Taper/slim | $25 - $40 |
Tailored trousers cost
| | |
| --- | --- |
| Type of alteration | Price |
| Shorten | $25 - $30 |
| Lengthen | $25 - $30 |
| Rehem | $8 - $10 |
| Taper | $30 - $45 |
| Waist in/out | $15 - $35 |
| New pockets | $15 - $25 |
| Remove pockets | Around $10 |
| New zipper | $25 |
| Fit new hook and bar | $10 |
| Buttons for braces | $3 to $5 |
Tailored jeans cost
| | |
| --- | --- |
| Type of alteration | Price |
| Shorten (Standard) | $17 |
| Shorten (Original) | $30 |
| Take in waist | $35 |
| Slim full leg  | $35 |
Tailored suit cost
| | |
| --- | --- |
| Type of alteration | Price |
| Shorten / lengthen | $15 |
| Add false hem | $25 |
| Take in waist | $25 - $35 |
| Slim full leg | $35 - $45 |
| Change crotch | $40 |
| New zipper | $25 |
| Restitch crotch | $10 |
| Buttons | $3 |
Tailored dresses cost
| | |
| --- | --- |
| Type of alteration | Price |
| Shorten dress with an invisible hem | $25 |
| Shorten dress with lining | $35 |
| Add new zips | $25 |
| Shorten dress straps | $20 |
| Shorten dress sleeves | $20 |
| Take in hips and waist | $30 |
Factors that affect tailor costs
Suppose you want to determine how much it costs to tailor pants, shirts, or even trousers. In that case, it's essential to consider the various factors affecting the final price of the service. We've listed them below to help you understand how much tailoring costs near you:
Clothing or fabric
Certain clothes that take more time to alter will be more expensive than regular ones. For example, blazer-tailoring costs can be higher than changing a plain shirt or a pair of trousers. In addition, tailors will charge more for clothes that use unique fabric and intricate stitching. Dresses with elaborate designs such as wedding gowns and evening wear will also have higher fees. 
Type of alteration
Clothing alterations in department stores can cost more, especially if they require much sewing. While button replacement costs $3 on average, adjusting a wedding gown bodice can set you back up to $150.
Location
If you live in more populated cities like Sydney, you'll pay higher service fees than someone in a smaller, rural town. The same thing also applies when you hire a professional tailor far from where you live. If you want to save more money, hire someone within your local area. 
The cost of tailoring wedding dresses
Since most wedding boutiques only carry gowns in two sizes, brides-to-be often have no choice but to alter their wedding dress. Sizing for wedding gowns usually runs smaller than your actual street size. So it's no surprise that most gowns make room for further adjustments or alterations. If you're planning to buy a wedding dress, go up a size so that you don't have to make significant changes to make your gown a perfect fit. 
Wedding gowns, in general, cost more because they use special fabric and intricate stitching, making alteration a bit more complicated to achieve. Some even have beads, stones, and other materials requiring more hand labour. If you want to find out how much it costs to tailor dresses for your wedding, check out our cost guide below: 
| | |
| --- | --- |
| Type of alteration | Price |
| Take-in bust | $80 |
| Take-in bodice | $150 |
| Adjust shoulders | $55 |
| Adjust straps | $30 |
| Bustle | $25 |
| Reshape neckline | $85 |
| Adjust hem | $120 |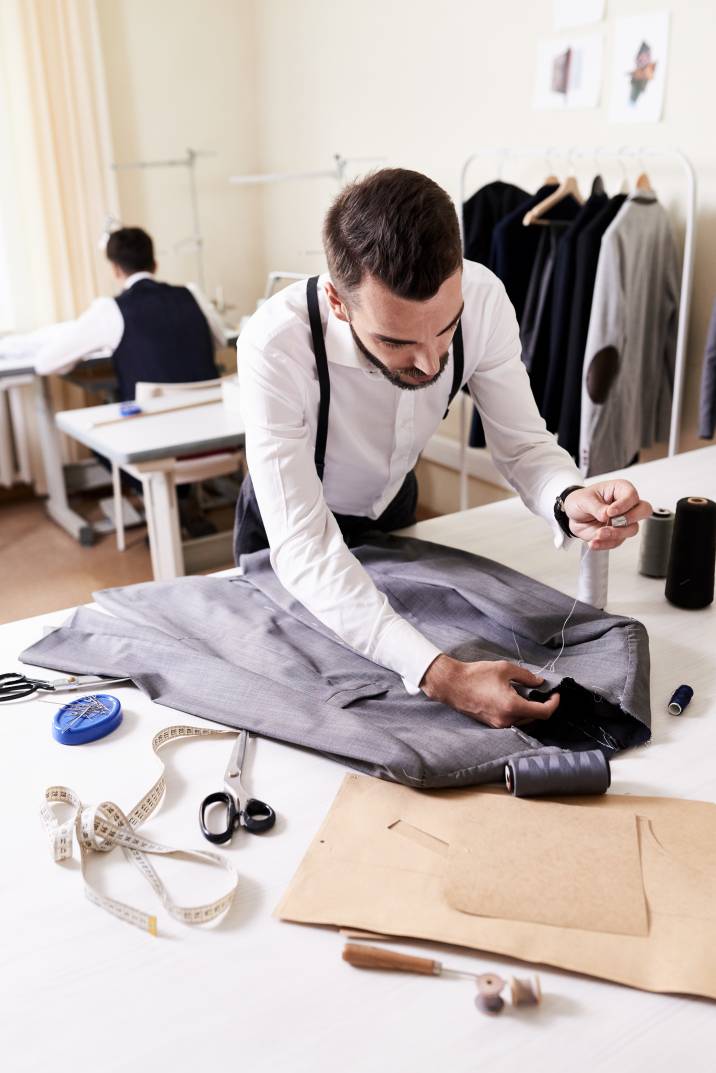 Things to know when hiring a professional tailor
Some people might find it intimidating to hire a professional tailor. They are often too afraid to ask challenging questions. Since garments need to fit your body perfectly, you need to work closely with your tailor by asking the right questions and being as honest as possible. 
To help make your tailoring journey a success, follow these tips: 
Set an appointment. You need to work well with your tailor to make the whole process a breeze. Schedule an appointment with them to ensure you have enough time to discuss what type of alteration you need. This will also allow your tailor to determine the correct size, fit, and other adjustments your clothes might need.
Bring all the essentials. Once you've secured an appointment, make sure you have all the other things you'll wear, such as shoes, undergarments, and accessories. Doing this is crucial in wedding and evening gown alterations because your tailor will base the length of the hem on your shoes.
Be honest. If you feel the fit needs to be tighter or looser, don't be afraid to tell your tailor. The same thing applies if the dress needs to be longer or shorter. While your tailor should have keen eyes for details, sharing your honest opinion makes a huge difference in the final alteration. 
Try your clothes one last time. Before you leave and pick up your altered clothes, it's best to check the fit one last time. Not only will this save you time and effort, but it will also lessen the hassle on your tailor's part.
Hire a professional tailor now!
Now that you know the average prices of custom-made suits, shirts, and other types of clothing, it's time to hire a professional tailor near you. Post a task, review offers, and choose someone to do the job for you! Here are some things you might want to include in your task listing:
The type of clothes you have
What needs altering
Your preferred fabric
Your location
Feel free to add more details if you want your listing to be more personalised. The more information you provide, the more offers you'll receive within minutes. Post a Task now on Airtasker and hire a professional tailor near you.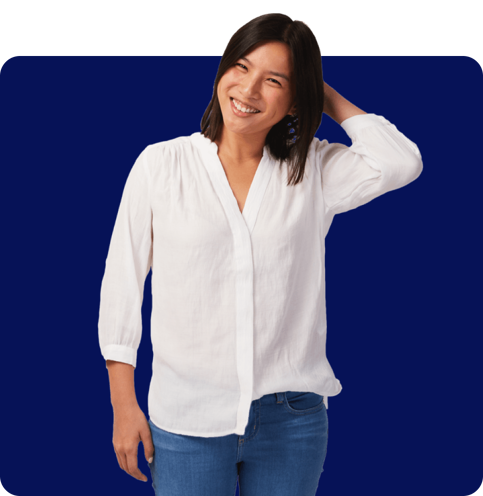 FAQs
It depends on the type of clothing and fabric. In general, tailors can work on a garment within one week. Minor alterations, like button replacement and the shortening of sleeves, require one to two days. But significant adjustments that need more sewing can take up to a week.
Yes, you can. However, it takes time and effort to do the job right. If you don't have much time to learn new skills, the best option is to hire a professional tailor to do the task for you.
Most tailors will gladly refit your clothes if they become too tight or loose for you. However, always ask your tailor how they'll go about the refitting process, including extra fees you need to shoulder.
An ill-fitting outfit doesn't look good on anyone, no matter how petite or lean you are. Moreover, clothes that don't flatter your figure are uncomfortable, especially in public. Altering your clothes prevents embarrassing moments and unflattering photos. It also improves the quality of your clothes, allowing you to wear them for years.
It's free and takes only a minute.