Home

/

Window Cleaning Cost Guide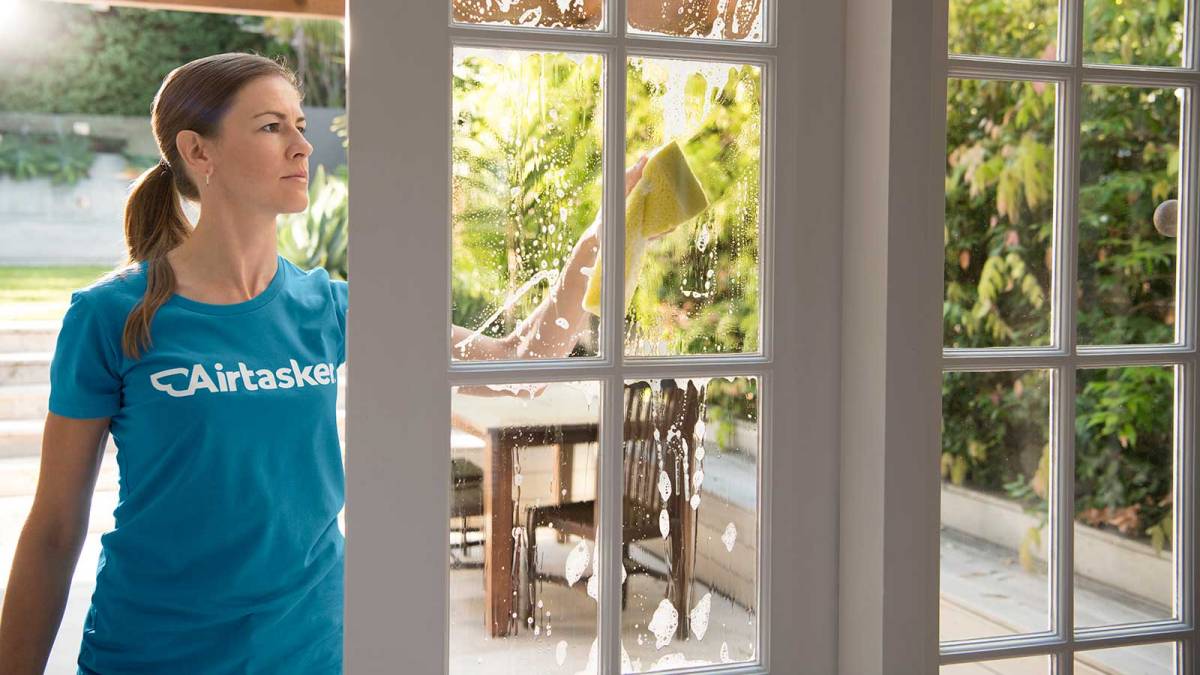 How much does Window cleaning cost?
Get a free quote now
Post to find a price. It's free and only takes a minute.
Price guide
€75 - €177
Find window cleaners, fast

Post a task with your price in mind, then get offers.

It's free and takes only a minute.

See how it works
Professional window cleaning services usually entail more than you would think of at a first glance. With many things to consider when it comes to getting a quote, hiring a pro is definitely worth it. Glaring streak-free windows, frames, doors and even glass fences will leave the exteriors and interiors of your residence looking neat, tidy and like new.
Average costs of window cleaning services that relate to window cleaning
| | | | |
| --- | --- | --- | --- |
| Cleaning service | Price guide | Cleaning service | Price guide |
| | $40-$120 | | $45-$800 |
| | $50-$190 | | $25-$200 |
| | $50-$280 | | $50-$200 |
| | $50-$500 | | $40-$200 |
| | $80-$200 | | $50-$250 |
The average cost of window cleaning 
As reported on Airtasker, the average cost of window cleaning ranges between $75-$177
Framework Australia has set the rates for cleaning jobs in general which states that the hourly rate for a casual hire starts at $25 - $26 per hour, for a Level 1 employee. Take into consideration when deciding your budget that rates are higher for Level 2 and Level 3 workers and also vary according to the time of the day and day of the week. 
The hourly rate for a Level 3 professional working on a Sunday rises up to $ 49,59.
Another thing to contemplate is if the professional is self-employed or works for an agency or company.
Further to this, some window cleaners charge per type of window or quantity of panels. A standard is to charge between $4 to $7 AUS per panel (including both interior and exterior). Double-hung windows are usually quoted as two panes.
Usually, window tracks and rails would add an extra $ 1 for each window.
Some professionals charge extra fees for multiple stories houses or when access is quite limited.
On an average, according to the tasks completed on Airtasker, the prices range between $ 75 to $ 177.
This means that if you need very specific tasks done, you should discuss them with the Airtasker.    
Why should I get a professional to clean my windows?
From basic single pane windows to full houses wash downs, getting a pro to do this job would definitely save you a lot of precious time. However, there are many other reasons to outsource this:
There's a whole technique involved in cleaning windows. The right movements, the perfect water pressure, and knowing the right products for each type of surface are tricks only a trained, experienced window cleaner can get right from the get-go. 

Even if you are able to do some of the work done yourself, it's not very likely that you'd have all the equipment needed for a top-notch full house window clean up.

Ugly streaks or remains of moss and dust are only a few of the shortcomings of windows not cleaned properly.

It's a highly time-consuming job that can leave your body hurting. From sore arms to stiff neck, your muscles will very likely feel the impact of repetitive movements.
Does professional window cleaning prevent wear and permanent damage of the surfaces?
The exterior surfaces of your residency are permanently exposed to all kinds of agents that, over time, can cause damage. Even if the risk seems mild, at the very least you'd have to end up doing repairs or bringing the painters in. 
Birds waste, spider webs, moss, mildew and dust that sets on the window frames and tracks are just some of the factors that can alter the looks and materials of your house.
What is usually included in a standard maintenance window cleaning?
Before getting the job done, make sure to specify the type of cleaning your windows and surfaces need. However, there are some basics that apply most of the times:
Washing internal and external single-hung and double-hung glass windows.

Cleaning windows frames, sills and jambs (some contractors may not include this).

Brushing or wiping fly screens

Washing window screens if there are any.
What others tasks can professional window cleaners do?
Most of the pros offer a range of compliment services you can require for a price difference:
Cleaning doors, including tracks and rails.

All exterior walls and surfaces such as storefronts, entrances and canopies.

Removing mould on window frames

Washing mirrors

Removing hard water stains and corrosion

Cleaning of coated eco glass or tinted glass

Roof and Gutter cleaning

Cleaning blinds

Scrubbing tiles
What are the main types of window cleaning services?
The first big difference would refer to the type of site. Most of the times these would be commercial, multiple stories building or residential homes. The equipment, techniques and even insurance needs vary for each of them. Buildings with many stories would require from a water fed-pole cleaning to rope access, also known as abseiling. But usually, the building managers are the ones dealing with budgeting and hiring in these type of sites.
Assuming you require a professional to help you in your residence ranging from one to three stories, these are the main types of services you can get:
Waterblasting - This hydro cleaning technique uses high-pressure water for cleaning. Ideal for pre-paint preparation and deep cleaning.

Steam cleaning - Not that usual in residential, this method is effective for removing fat, oil, grease and chewing gum.

Full house washing including interiors- If you are selling your house or moving out and need to get your bond back, a full wash would cover all exterior surfaces.
What information should I include when creating the task?
After deciding to get a pro to clean your windows, there's some information you could when you post the task so the Airtasker and you are on the same page from the get-go. All these factors will also impact the quote for the job:
Type of cleaning. Is it a hull house wash-down, an after remodelling or a maintenance clean-up?

The type of windows

The quantity of windows and panes

Clarify if it's both exterior and interior windows

Square meters

Parking. Is there a parking spot for the cleaner to leave the vehicle carrying out all the equipment?

Any special needs or clarifications not included in the standard services. Do you have tinted glass windows or need to remove hard water stains?

Specify if your house is one, two or three stories.

How will the cleaner reach the surfaces? Will they need to climb a ladder or is it necessary to have scaffolding?

Are you planning this to become an ongoing task or just a one-off?

Clarify when your windows have screens that would need to be removed as this would make the task more time-consuming.

Let the cleaner know if you need stickers, chewing gum or others removed from the windows.

Explain the setup of the area of the house that needs cleaning. Is it a room, a balcony, or, for example, an inner patio?

The urgency of the job. It's very important that you and the Airtasker agree on a timeframe and an estimate of how long the task would take.
What equipment will the professional bring?
A good window cleaner will bring all the things necessary according to the type of cleaning required. Knowing the tools the cleaner will bring can give you a bit of guidance as per the general costs and, in some cases, the space needed to set-up everything.
These are some of the essentials ranging from simple domestic to full house wash:
Complete Squeegee

Glass Scraper

Scrim or Microfibre

Complete T-Bar

Bucket

Window Cleaning Pole

Ladder or Stepladder

Water Storage

Washing Up Liquid

Vehicle

Water-fed pole

Water blaster

Steam cleaner
Consider that on top of the equipment, professional cleaners that take on bigger jobs would also incur into training, certifications and insurance expenses.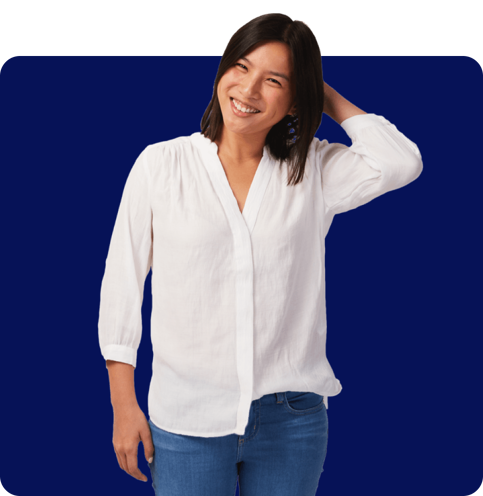 FAQ About window cleaning prices
The cleaning duration would vary on a case-to-case basis. A general rule of thumb is 2 to 3 hours for a medium-sized home.
Window cleaners also work on window frames, screens, and tracks. Some also clean gutters and solar panels.
The best time to have your windows cleaned is during a cloudy day. While it also helps to have your windows cleaned on bright sunny days, the strong heat might cause streaks.
It's free and takes only a minute.