Home

/

Hair Extension Cost Guide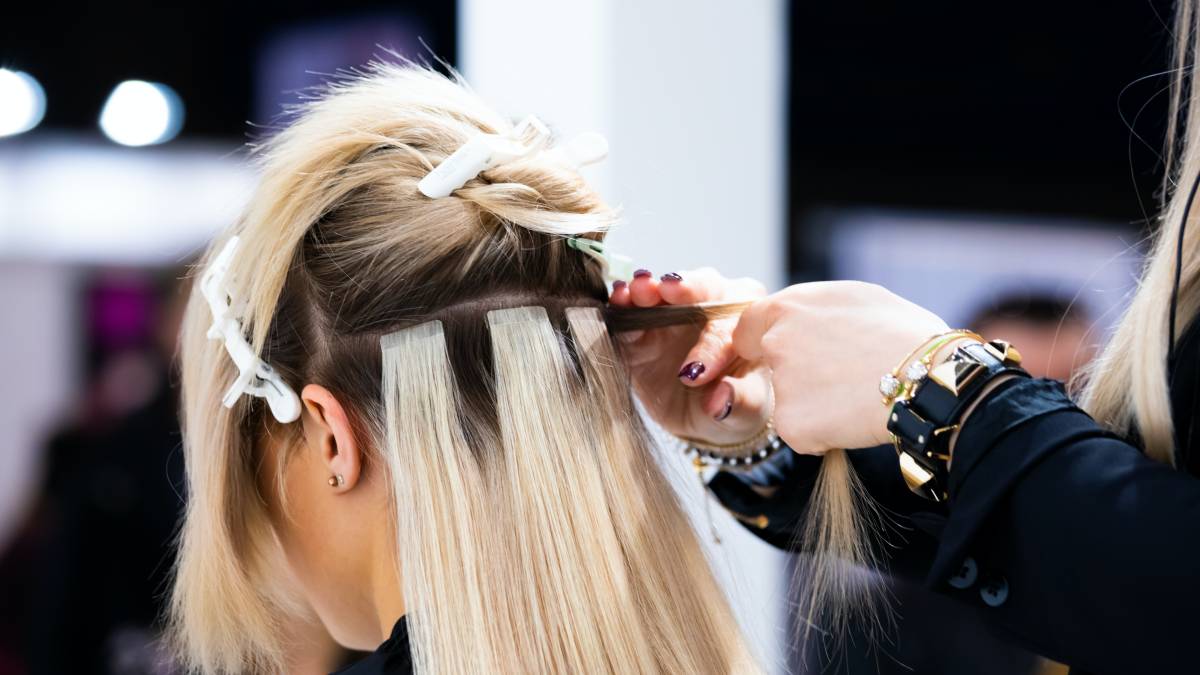 How much do Hair Extensions cost?
Get a free quote now
Post to find a price. It's free and only takes a minute.
Price guide
€40 - €1,500
Find hair extensions experts, fast

Post a task with your price in mind, then get offers.

It's free and takes only a minute.

See how it works
Almost every woman at some point in her life has dreamed of having long, luscious, princess-like locks to twirl and braid and brush. However, that dream is incredibly hard to achieve, requiring years of patience and expensive products to keep long hair healthy. However, the latest in hair styling technology allows women with all hair types, lengths, and volumes to achieve Rapunzel quality curls in a matter of a few hours. 
Hair extensions provide length, volume, and colour options for women of all kinds. Extensions can be used for a simple night on the town, or can help with those who have thinning hair or alopecia feel more confident with their hair. Plus, hair extensions can be affordable for almost anyone. Cheaper DIY options start for as little as $30 to $40 dollars. However, high-quality extensions made with real human hair can be purchased from a few hundred to more than a thousand dollars.
With so many options, it's important to know all the basics of hair extensions and the factors that can change the pricing from one to another. Read more to discover the right hair extension for you and how to budget for this beauty investment. 
Factors That Influence Hair Extension Cost
Hair extensions aren't just an expensive luxury for celebrities anymore. Many affordable options are available for women of all races and styles, from simple DIY clip-in and tape extensions to more permanent and wig-like solutions. Below are the four major contributing factors that can influence the price of the extensions you want:
Quality - Virgin and Remy hair is considered the highest-quality hair material with regular human hair coming in second, and synthetics being the most affordable option. Human hair is, as a general rule, more expensive than synthetic hair because it is higher quality.
Amount and length - The more hair that is required, the more expensive your extensions will be. If you have very short or very thin hair and want to transform your look, you can expect a bigger price tag and more time spent in the stylist's chair. However, the results can be priceless when you see what quality extensions can do for your self-confidence and style. 
Color - Typically black hair extensions are the cheapest, while lighter shades are more expensive. This is because it is easier and less harmful to hair to darken the color than it is to lighten it. However, you can find affordable styles in every color depending on the extension type and material you choose.
Stylist experience and salon reputation - Just as you pay more for a haircut from an experienced stylist or at a boutique salon, you can expect to pay more for an experienced hair extension specialist. Someone with experience and knowledge of the product can ensure your extensions blend with your natural hair going virtually unnoticed. 
Types of Hair Extensions
The most confusing part about getting hair extensions will be learning the different types of extensions and their benefits. It's important to talk to a stylist who can personally recommend products to you based on your needs and hair type. However, it's even better to go into your consultation prepared so you can ask the right questions and choose the product with which you'll be most comfortable. Here is what you need to know about each hair extension type:
Clip-in extensions
You may have used clip-in extensions as a little girl to add a streak of bright colour in your hair. The adult versions are just as easy to use, but come in natural and more subtle colours to provide length and volume for certain occasions. Clip-ins are the least expensive and can pretty much be done at home. You clip in at the roots and have a whole new look for the night. These are perfect for experimenting with different colours and styles or for using extensions only when you want to go out. 
Halo extensions
Halos are another removable extension type, but are far more personalised than clips. Halos are similar to wigs, but hide underneath your actual hair for a natural appearance. A wire rests at the crown of the head, and the weft (hair extension cluster) blends naturally underneath the top layers of your hair. They're custom-made and typically very expensive (anywhere from $200 to over $1,000), but can last up to a year or more with proper care.
Tape-in extensions
Tape-ins are a popular, semi-permanent DIY extension option. The wefted part of the hair is pre-taped and can be simply placed near the roots and pressed for an application lasting for several days or several months with a strong adhesive. These extensions are not only easy to apply, but they are also very comfortable and almost unnoticeable once you have them in. These can be purchased for as little as $20 or can be more pricey for high-quality bulk buys.
Hot Fusion Bonding 
This process involves gluing the extensions with a keratin bonding agent to your hair for longer wear than tape-ins. Hot fusion bonding can cost between $300 to $500, and appointment times of up to two or three hours. This type of extension cannot be reused, but often provides beautiful and long-lasting results. 
Weave and Cold Fusion Bonding 
If using keratin adhesives doesn't sound appealing to you, weave or cold fusion bonding may be the long-term solution better suited for you. Cold fusion bonding involves connecting the natural hair to the extension via a micro link tube. Weave extensions are conversely braided into the natural hair. Both of these methods are expensive but can produce more permanent results that require no chemical treatments.
Even with all of these different extension types, more options abound in the beauty world. The material you choose plays just as much influence over your overall satisfaction as the extension application method. 
Natural Versus Synthetic
Once you and your stylist have chosen a hair extension application method, it will be time to choose the actual extension that you want. When shopping for extensions, look for the different materials to choose a quality, yet affordable option. There are four main categories of hair -- synthetic, human, Remy, and virgin hair -- each with their own advantages and disadvantages. 
Synthetic hair is cheaper and often comes pre-styled. However, it does not look as authentic, and does not last as long. Plus, most melt when exposed to extreme heat which means you cannot blow dry, curl, or straighten synthetic extensions. Synthetics are best for clip-in and tape in options, those that do not last as long and can be easily removed when you want just your natural hair back. 
Human hair is more expensive, but is also more natural in appearance and lasts longer. It can also be coloured and styled with heat tools. Lower quality human hair is sometimes treated chemically, but you can buy virgin (which yes, has been thoroughly cleaned, just not altered) or Remy human hair for a higher price tag. Virgin and Remy hair is considered the highest quality 
Hair Extension Maintenance and Removal
After your hair extensions have been attached, it's important to follow the specialist's recommendation for maintenance. If you don't care for them properly, they could cause damage to your natural hair. This means that you'll likely need to purchase specialty cleansers and serums, which can increase the overall cost of having hair extensions.
Most importantly, you will want specially formulated shampoo and conditioner. Extensions are more fragile than your natural hair, especially where it is attached or bonded. You should look for extension-specific, or at least sulfate- and paraben-free products when you have hair extensions. Conditioner should also not be applied at the roots, because it can weaken the bond and cause your extensions to fall out. Instead, apply midway down the hair to the ends, where dry hair is most noticeable.
If you work out or go swimming in salt or chlorinated water, it's important to wash your hair immediately. Salt, sweat, and chlorine can damage the adhesives as well as the hair itself. You should also never go to bed with wet hair, as this can weaken the bonds. Hair extensions are more maintenance than natural hair. This should be considered before you book your appointment, especially if you are not keen on adding more to your hair care routine. 
Though hair extensions can mean more work and more money invested, they give a luxurious look and feel to your tresses that's unmatched. There are plenty of ways to make hair extensions an affordable and enjoyable part of your beauty lifestyle.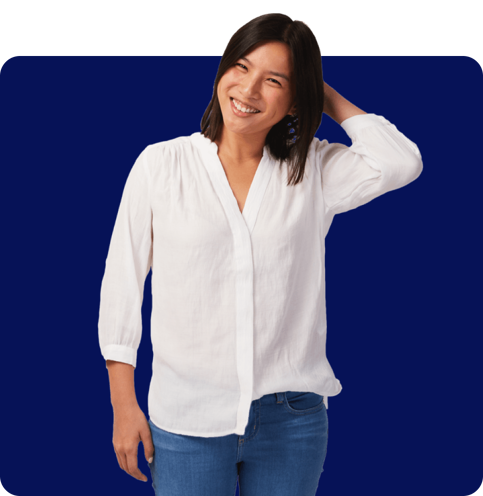 Hair extension FAQs
This depends on the type of hair and the application method used. Clip-in extensions can only be used for the day, while weave and bonded methods can last for months. Halo extensions, when properly cared for, can last up to a year.
Choosing the right hair extensions depends on your hair type, budget, lifestyle, and your personal reasons for getting the extensions. If you're looking for short-term solutions to experiment and use for special occasions, clip- or tape-in extensions are your best option. However, if you're looking for long-term results, you may want to look into other options.
This depends on your stylist and the type of extensions you choose, but the answer is probably no. There are stylists out there that can add extensions for hair as short as three to four inches.
It's free and takes only a minute.