Home

/

How Much Do Dreadlocks Cost
How much do dreadlocks cost?
Get a free quote now
Post to find a price. It's free and only takes a minute.
Price guide
€300 - €1,000
Find dreadlock hairdressing experts, fast

Post a task with your price in mind, then get offers.

It's free and takes only a minute.

See how it works
Professional made natural dreadlocks cost between $300 to $1000 depending on how much hair you have. The amount of hair determines the number of dreadlocks you're going to have and the time spent to complete the work. For short hair or 30 dreads or less, the cost of getting new dreads is between $300 to $400. For a fair amount of hair (around shoulder length), you can get 30-40 dreads for about $400 to $500. If you have a medium amount of hair, you'll pay between $500-$600 for 41 to 45 dreads. For thick long hair, you can get 45 or more dreadlocks for $650 to $750. For very long hair, you can get 45 or more dreads measuring 7 to 10mm width for between $900 to $1200.
There are many reasons why people choose to dread their hair. People with dreadlocks never have a bad hair day and the rustic appearance that most people worry about add to the charm of dreads. Making a fashion statement with dreads is easy; just take two outer dreads and tie the rest of the hair into a ponytail. You can even tie a bandana around your head to add a bit of flair to your look. Dreads are economical since you don't have to wash them every day.
Dreadlocks are no longer associated with the hippie movement or religious affiliation but are rather a sign of acceptance that brings out characteristics such as patience, appreciation of natural beauty and commitment.
This dreadlock price guide has everything you need to know including:
Types of dreadlocks and how much they cost

Dreadlock maintenance tips

The best place to find a dreadlock hair stylist
Crochet Dreadlock Creation (Full Head)
For crochet dreadlock creation, you will need a hair length of at least four to five inches all around your head, and this method is ideal for people with loose and un-knotted hair. The outcome depends on the thickness, texture and the type of hair that you have. Some new dreadlocks take more than one session to complete. With routine upkeep, the backcombing and crochet method does not cause any length loss. 
It's recommended to do a full maintenance six to eight weeks after the first session to keep the dreadlocks looking smart and fresh. Go for another maintenance appointment after three months to straighten the dreadlocks closest to the bottom as they tend to shrink.
The average price for a full head is between $300 to $400 and $60 per hour after five hours.
Partial Head
Partial dreadlocks can include one simple dread to 10, 20 or more dreads.
Go for a follow-up to tighten the loose locks six to eight weeks after the first session. The high friction at the bottom causes some of the dreadlocks to shrink. To fix this, book another session at week 12. You can add extensions if you plan to keep partial dreadlocks with loose hair.
The base price for partial dreadlocks is between $250 to $270.
Soft Crochet
This method gives you natural forming dreadlocks. It is a slow and messy method that takes more than 4 months for the locks to start forming. There is no way to control the shape of each dread and the process guarantees at least six inches of hair loss.
Go for a follow-up appointment at week six to tighten any rebelling dreadlocks and continue the process. Go for another maintenance session at week 12 to keep the locks looking fresh.
The average price for soft crochet is about $260.
Faux Locks
Faux locks are ideal for those who want the dreadlock look without the permanent commitment. Faux locks provide instant length and improve your thinned or discoloured dreadlocks.
The price starts at $70 per hour.
Dreadlock Extensions
This is the best way to instantly get the long dreadlocks you've always wanted. When fixed correctly, you cannot tell the difference between natural and extension dreadlocks. The extensions have loose ends, but they become more locked and solid with time.
If you prefer the extension ends rounded, you only need to add an extra $1 to each extension price.
Many dreadlock hair experts use real human hair extensions to create a natural look. Do not dye the extensions more than once or they will deteriorate.
Wool Dreadlocks
These are super comfortable and soft to wear as temporary dreadlocks and come in different colours and length.
The cost of installation is between $60 to $75 per hour.
Price Breakdown
What is the cost of getting new dreads? Many salons charge a flat rate of $300 for the first six hours and $50 to $60 for each extra hour. Many people get average size locks, and the work normally takes about 6 hours to complete. This is not a guarantee since every head is different. Extra small sections, extra long hair, and extra dense hair and style have an impact on the cost.
The following is a table representation of the average cost of different styles of dreadlocks in Australia:
| | |
| --- | --- |
| Dreadlock Creation Method | Cost (AUD) |
| Crochet Dreadlock Creation (Full Head) | $300 to $400 and $60 per hour after 5 hours |
| Partial Head | $250-$270 |
| Soft Crochet | $260 |
| Faux Lock Extensions | $70 Per Hour |
| Wool Dreadlocks | $60 to $75 per hour |
Dreadlocks Maintenance Tips
If you fail to take care of your dreadlocks, your roots become connected due to the excess amount of root hair around your locks. Such hair is past the state of routine maintenance and requires a complete makeover.
Keep up with the appointments as advised by your hair stylist to make sure that the hair is locking properly and to avoid high dreadlock reconstruction charges.
Dreadlock Reattachment
You can reattach dreadlocks just like hair extensions, but the hair must be at least five inches to keep the locks in place. This service works for a person who had to cut off their locks with the hopes to grow them later.
Dreadlock reattachment is between $60-$65 per hour.
Routine Dreadlock Maintenance
Routine dreadlock maintenance occurs 6 to 8 weeks after the first session and again at week 12. It's for clients who keep up with regular maintenance and do not have loose hair around the roots of the dreadlocks.
The following are some general maintenance tips for your new dreadlocks:
If you have a full head of dreads, wash them with safe shampoo at least once a week. Remember to separate the locks to keep in their natural form; if the locks come together, they form thick sections. Using your palms to roll the dreads is a good way to keep them stretched and in good condition. Palm rolling is easy, put the dread between your palms and slowly roll it back and forth, applying a little pressure from the top to bottom.

For partial dreadlocks, brush the loose hair every day and wash the locks and the scalp once or twice a week with safe shampoo. Separate the partial dreadlocks after every wash and stretch them using the palm roll method. This is a high maintenance method, but the outcome is worth it.

If you have a lot of loose hair, apply dread dust on your fingertips, grab a few hairs and rub them using your fingertips to create dread balls. Pull the ball of hair inside the dread.

To encourage new hair to lock up, again, apply dread dust on your fingertips, hold the bottom part of your dread between your fingers and rub against the scalp.

Crocheting once every two weeks is a great way to improve the maturing process of your dreads. Do not over-crochet or you'll interfere with the formation process. This process is similar to the technique used to create the locks.
The Best Place to Find a Dreadlock Expert
Looking for a dreadlocking expert near you? At Airtasker, we make it easy for you to find a dreadlock expert to give you full and beautiful locks. You will find all sorts of hair stylists to get the job done for you. Check the ratings and read the reviews to get the best hair stylist.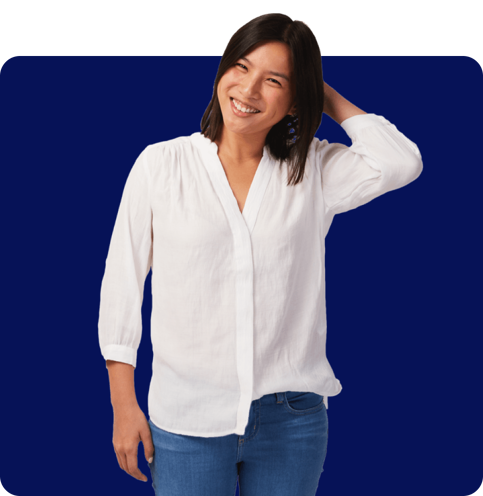 Dreadlock Price FAQs
You should clean your dreadlocks once or twice after the first retouch session. After week 12, clean them as often as you want, but make sure that each lock is dry and straightened.
Yes, but use the smallest amount every six to 12 weeks. You can increase the frequency if you have dry and coarse hair.
The best style depends on the amount and type of hair that you have. Talk to a dreadlock expert for more information.
It's free and takes only a minute.