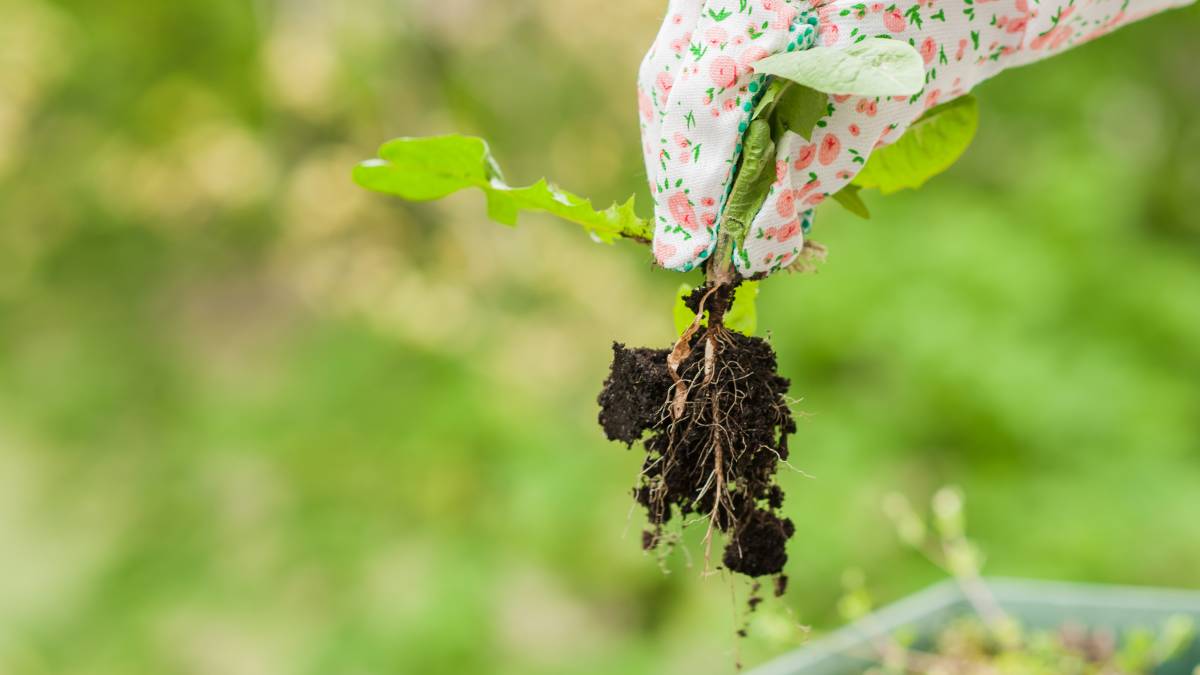 How Much Does Weeding Cost?
Get a free quote now
Post to find a price. It's free and only takes a minute.
Price guide
€50 - €150
Find weeders, fast

Post a task with your price in mind, then get offers.

It's free and takes only a minute.

See how it works
An immaculate garden with lush green lawns and flowers-filled gardens are one of life's few joys – ludicrously navigating the bindi-eyes while running to grab the morning paper is not. Every property deserves to be weed-free but getting to your hands and knees for the time-consuming and dirty job isn't always our idea of an idyllic lifestyle. The results certainly are, leaving you to enjoy your garden more. And as the outdoors now more than ever substantially adds to our living space for entertainment and relaxation, the need for regular weeding, gardening services and maintenance becomes necessary; especially when a balanced lifestyle depends upon our time, budget, stamina and garden growth rate. 
Weeding is simply tidying up or improving your current garden. Weeding is also time intensive, often taking toll as a chore that can involve debilitating pain for those no longer able to perform the tasks. It forms part of the services with Gardening, which can also extend to further services and improvements.

A well-kept garden improves the look of your home and preserves and adds to your property's value. When the yard is littered with clutter, dry leaves and unsightly weeds, it's an eyesore. When the lawn is strewn with burrs
The average cost for a gardener per hour varies, depending upon the task and area size of your garden. Costs can vary between $25 to $220 per hour. 
Hiring a gardener is a lifestyle necessity when we are time-poor and lacking in stamina and equipment. From seasonal maintenance to one-off jobs or a regular weeding service, it is easy to understand why gardeners charge what they do. While weeding is a fairly simple task, it does allow for peace of mind, where the value of a healthy lawn financially adds to our property as a thoroughly excellent and underestimated investment. 

Common Inclusions in Weeding
Your Gardener is likely to include some or all of the following services 
Weed Removal. Your lawns need to be weeded for good lawn health, and this is completed when pulling up weeds by hand or using a weed removing tools such as hoes, forks or weed extractors. Although a simple service covering the removal of weeds from garden beds and lawns, prices can vary depending upon how deep-rooted weeds are, if weed spray is needed and the type of weed spray required. 

Chemical Weed Removal. Chemicals can be a sensitive situation due to the safety precautions involved as well as their application and whether children and animals are present while the chemicals settle in to do their job. 

Lawn Care Service. Services can include lawn mowing, watering, edging, leaf blowing, whipper snipping, hoeing and clippings removal. The price varies depending upon the size of the lawn, whether it's hilly or not and how much debris has collected for the type of mower and tools required to efficiently complete the task. 

General Garden Clean & Maintenance. From one-off big cleans to a change in season, the stormy aftermath of mother nature or regular upkeep, services can include watering, pruning, trimming, weeding, fertilising, mulching, slashing and clearing of garden rubbish. Regular maintenance can also extend to seeding. The price varies depending upon the area, whether it's overgrown and how much debris has collected with the tools required – from wheel barrows to specialist power planters to efficiently complete the task. 
Different gardeners include different services within their package and prices may vary accordingly. Travel and set up costs may also be a factor. Depending on which services are included in the package you purchase, how often you require their service from a one-off to regular maintenance, the terrain, and the tools needed to perform the job, you might pay more or less than average. 
Factors that Affect Weeding Prices
Aside from the service package, other factors also affect the cost of weeding.


Area Size & Terrain. Extensive hilly gardens difficult to access will typically cost more than smaller spaces with flat terrains, though smaller jobs still have to factor in costs for travel and set up. How long jobs take largely dictates what gardener's charge. 
Conditions & Collected Debris. If the area is overgrown with weeds with tools required to clear the area, charges will typically cost more than an area that is fairly clear or well maintained. This may be due to the equipment required, the labour and time involved with the amount of clippings and waste for removal. 
Types of Plants. Exotic and flowering plants may require more fertilising, weeding and pruning attention as opposed to deciduous or native shrubs which are sturdier and require less care. On the other hand, native plants during autumn may cause more detritus and waste while topiary during winter allows for less litter. Costs can vary according to any of these factors. 
Equipment & Material. Extra special jobs and installations requiring technical skills, hard labour and chemicals will vary in costs. Generally, gardeners' rates include the labour and use of equipment to complete the job. But if an expensive weed spray or mulch are required, these may incur additional costs unlikely to be included in the standard rates. 
Difficulty & Number of Tasks. How many services and labour intensive they are will influence costs. Removing weeds will not be as expensive as a package of services such as lawn services care, with specialist services requiring a higher charge. 
Change of Seasons. The upkeep and care for gardens and plants may vary according to season. During winter, gardens are less likely to require any attention, while a wet summer may encourage more foliage growth and demands upon gardeners with less availability to perform jobs. 
Change of State. Services differ from state to state. This is due to the varied climates, standards of living, expanse in areas to maintain and demand around the country. The cost of gardening services in NSW, VIC and QLD will vary greatly to those in Tasmania. 

Example Pricing by Weeding Services
Gardeners generally have similar rates within the trade industry, but gardening services may be required more regularly than a tradesperson such as a plumber or electrician. A well-maintained garden requires more care and attention than a leaky faucet or troublesome circuit. And rightfully so, when it's just as much of a financial investment. 
Now you are aware of the available gardening services and which factors impact the pricing for these services, let's look at average gardening prices in Australia, broken down by service and area. 
Lawn Mowing. As a singular service, lawn moving can vary between $50 - $100. 
Weeding. Another singular service, the average cost of weeding is between $60 - $120. 
Lawn Care. Lawn care generally involves a package of services requiring more time, effort, care and tools with costs between $50 - $100. 
General Garden Clean & Maintenance. Also a package of services, general garden cleaning and maintenance costs between $60 - $150. 
Garden Planting. As more of a skilled service, garden planting costs between $71 - $150. 
Gardeners' prices on Airtasker can vary by location. Here is a breakdown of average prices on a city-by-city basis: 
| | |
| --- | --- |
| Area | Price Range |
| Gold Coast | $50 to $105 |
| Sydney | $60 to $120 |
| Sydney Eastern Suburbs | $60 to $122 |
| South West Sydney | $60 to $150 |
| East Melbourne | $77 to $102 |
| Canberra | $65 to $150 |
Airtasker can connect you with a host of Gardeners for weeding. Simply post your task, suggest a fair budget, and select a top-rated Gardener to start. You can view candidates' profiles before selecting someone, and your payment doesn't get released until the job is complete and you're satisfied.
Gardeners offer more convenience, as well as more personalised, one-on-one attention to you. Airtasker can connect you with some of the best Gardeners near you. Ready to get started?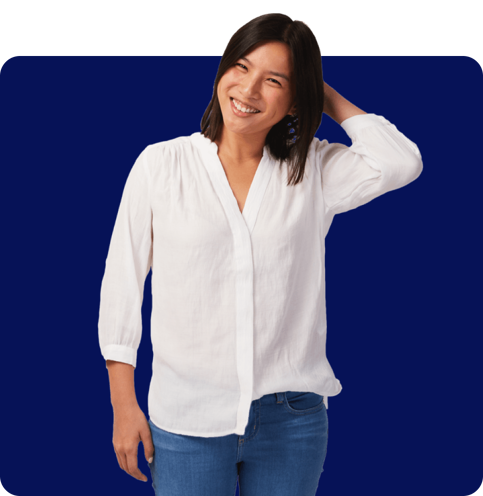 Weeding cost FAQs
If your grass is too high for a lawn mower to go over, hasn't been maintained in over 6 months or has a large number of weeds to be removed, your garden is overgrown.
Weather shouldn't be a factor – maintenance can be carried out even if the weather is bad - though not storming with lighting and thunder. If there are extreme weather conditions, your gardener should contact you to discuss moving the job to another time and date that best suits you.
Yes. Gardeners should be fully equipped with their own tools. If there are specific tools required, bring it up with your gardener. If you invite the Gardener to use your own tools, they will not be responsible for any damage.
It's free and takes only a minute.