Home

/

Garden Designer Cost Guide
How much does A Garden Designer cost?
Get a free quote now
Post to find a price. It's free and only takes a minute.
Price guide
€60 - €200
Find garden design experts, fast

Post a task with your price in mind, then get offers.

It's free and takes only a minute.

See how it works
One of the biggest challenges facing owners of residences or commercial property lies in keeping the surrounding property well maintained. Those who seek to keep their adjoining land in the most attractive possible condition face even more challenges and headaches.
Creating and maintaining a beautiful landscaping scheme should appeal to everyone concerned about keeping the best appearance and boosting property value. Unfortunately, it often takes more than owning the right equipment and carving out a few hours per week to run a mower and clip hedges. Not everyone has the proverbial green thumb. For those without time or natural talent in design or maintenance, they have to find the best landscaping services at the best price.
That is where Airtasker can help. Those looking for reasonable price ranges for these and other services can tap into our extensive collection of data and learn exactly what ought to be paid for what services.
Landscaping, Hardscaping, and Softscaping
Landscaping starts not with mowers and shovels, but with those experienced in design. A properly designed landscape takes into account the presence of structures, the contour of the land, areas where water may naturally sit or drain, and other important issues.
Companies often break down general landscaping into "hardscaping" and "softscaping" services. Hardscaping represents the paving of walkways, creating of retaining walls, construction of porches and decks, and anything else structural. It can also include drainage structures.
For example, almost every landscape and garden design will include a patio. According to Airtasker, the range of installing a patio will generally run between $46 and $387 with an average of $169 spent. These numbers are drawn from the entire country from Sydney to Perth. Of course, prices will vary based on location, size of the patio, materials used, etc.
Here are some other price ranges for popular hardscaping features:
Retaining Wall: $118 to $537 with an average cost of $250

Stepping Stone Walkways: $100 to $320 with an average cost of $200

Swimming Pool Fence Installation: $118 to $392 with an average cost of $200

Irrigation Repair: $52 to $142 with an average cost of $80
Airtasker offers price ranges for these and many other hardscaping services, including brickwork, paving, trench digging and construction, and other needs.
Softscaping encompasses the design and crafting of the garden and other foliage on the property. Many people seek out experienced designers for these elements. Like interior designers, they have the ability to take client guidelines and suggestions and create a stunning conversion of vision to reality.
One example of a service you will need in planning out your green space is a garden design expert or team. Experienced garden designers do not simply know what looks great and where on your property. They have a full understanding of which plants do best in your climate, which need more or less sun, and, of course, an eye for what will look best when the trees, bushes, flowers, and other elements grow in together.
The average cost of a garden design team in Australia ranges from $60 to $200 with an average cost of $150. Included below are some additional examples of softscaping services:
General Garden Maintenance: $60 to $150 with an average cost of $99

Hedge Planting: $75 to $287 with an average cost of $120

General Garden Landscaping: $100 to $300 with an average cost of $160

Turf Laying: $100 to $400 with an average cost of $200
Other softscaping services can include soil moving, garden ponds, and other needs. Airtasker includes pricing for a wide variety of other garden design, construction, and maintenance services. Our extensive database on thousands of companies providing different services and prices helps you get the best deal possible. It also enables you to choose your service by customer reputation.
Finally, make sure that you plan and budget for rubbish and extra dirt removal.
Why You Need a Garden Design Team
If you are looking to create a beautiful, functional, and sustainable garden space in your overall landscaping plan, it is almost always best to reach out to a professional service.
Even those who have a natural knack for plant selection and knowledge of how best to cultivate them should consult professionals. The most important part of any property improvement plan lies in the budget. Spending can escalate quickly on garden design projects, and a design team can help your wants and expectations meet your means.
Garden design teams also bring site analysis experience to the project. They will understand the effects brought by water and sun to the area while recommending what you should do to take advantage of good conditions or mitigate challenges.
If the project requires separate tradespeople to accomplish tasks such as dirt removal or retaining wall construction, many garden design teams also perform project management. This relieves the property owner of the sometimes arduous issues related to hiring and dealing with different companies. They will also know which will do the best on your particular project.
Finally, a garden design team can serve as a source of ideas on how best to make your vision a reality. They can bring their experience to bear on any aspect of the project and advise what elements of your vision may or may not work, while also suggesting alternatives in the case of the latter. Inevitably, problems will occur, especially in the course of a complex project. Experienced designers can anticipate problems and create ways to solve them.
Whether you need or provide garden design services, Airtasker's handy price guide can quickly educate on how much these services can and should cost.
What You Should Know About Maintaining a Beautiful Outdoor Space
When your garden design team and landscapers have finished the job, you should obtain specific information about how to maintain their work. While they will be happy to do anything asked, some of the basic maintenance can be done by you, the property owner.  Questions to ask your tradesperson or local extension agent include:
How often should the trees, bushes and flowers receive water?

Will the amounts needed change from season to season?

What kind of extra fertiliser will be required?

Do your garden plants or the grass in the lawn require extra water or fertiliser?

At what times during the year will the grass need more or less mowing?

How far should bushes and trees be cut away from structures to prevent infestations of termites, ants, and other potential pests?
Make sure that you closely follow the directions left by your landscaper. This will provide the best results in keeping your garden, lawn, and other landscape features as lush and lovely as possible.
Many people prefer to do their own pruning, basic maintenance such as mulching, and mowing after the design and contracting team finish the work. Some garden design teams are open to providing advice on maintenance for a reasonable time after installation. You can find out, for example, if you need to lay down weed preventing mats under your mulch or how to ward off invasive species.
All of your foliage, including the lawn, may require careful attention to remain in strong shape throughout the warm seasons. Those living in areas with hot and dry summers should allow grass to grow somewhat longer to prevent drying out during hotter months.
Avoid mowing when your lawn has standing water or wet ground after rainy weather. Wet grass and soft ground create a difficult challenge to overcome when mowing. When cut grass is extremely moist, it can clog up your blades and other areas of the mower.
Also, make sure to keep your clippers, trimmers, dirt removing tools, and other devices well maintained. Keep the equipment clean, wiping off dirt and grass when done. Blades should be regularly sharpened to ensure a good cutting edge. Precisely follow any instructions concerning gasoline and oil ratios on power tools.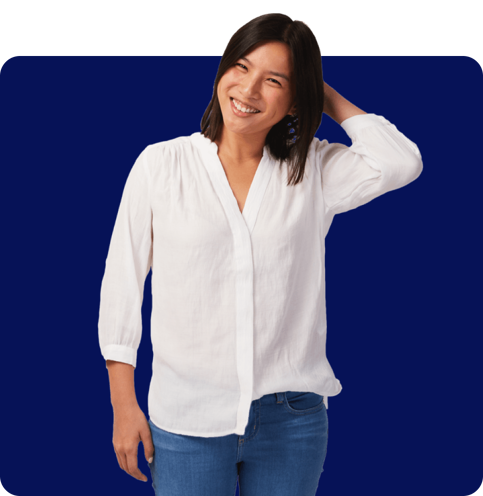 FAQs
In Australia, the garden landscaping cost per square metre is around $20 for simple work, including mowing or installing a bird bath. It quickly increases if more complex amenities are needed, the terrain is challenging, or the contractor has to secure more permits.
A garden redesign costs at least $20,000, especially if you want a major overhaul.
The cost of a garden designer is $62 per hour, but the price is often worth it. Garden designers are the best in planning and executing even the most complicated projects at a budget you're willing to spend. Plus, you can save yourself from the hassle of trial and error.
Yes, but the design is often more vital than the garden size. A well-designed garden with thoughtful landscaping can create visual interest and charm, making it appealing to homebuyers.
It's free and takes only a minute.