Home

/

Furniture Removal Cost Guide 2023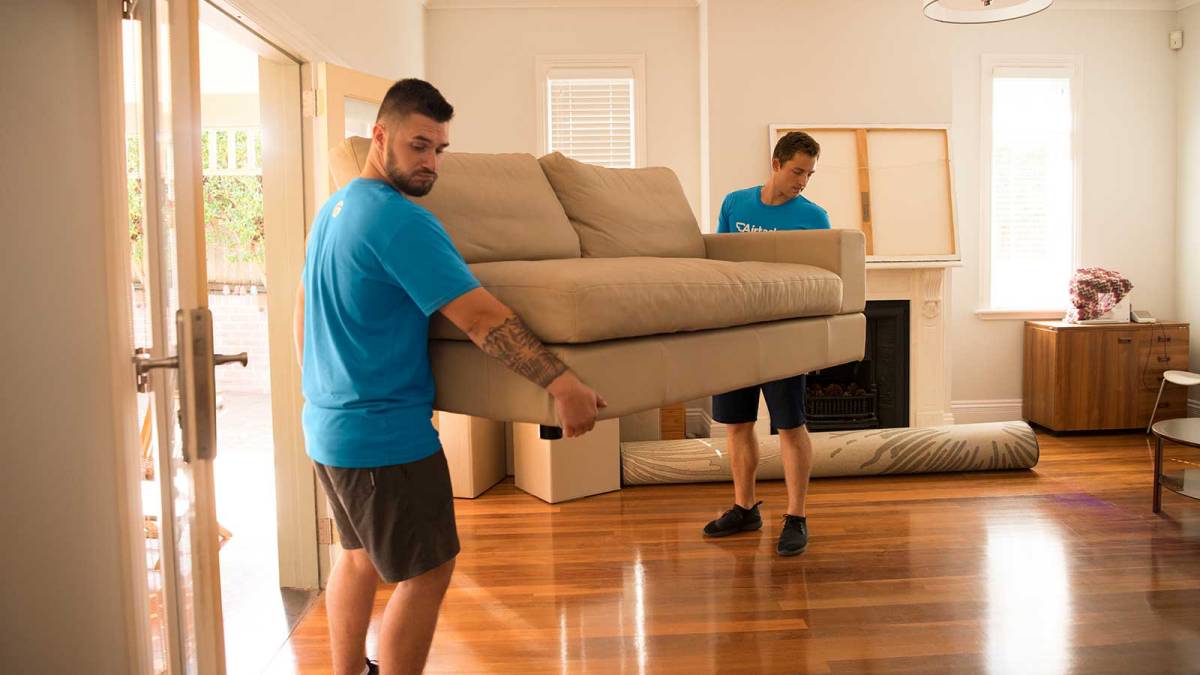 How much does furniture removal cost?
Get a free quote now
Post to find a price. It's free and only takes a minute.
Price guide
€18 - €153
Find furniture removalists, fast

Post a task with your price in mind, then get offers.

It's free and takes only a minute.

See how it works
Whether moving a king-sized box-spring mattress or several furniture pieces, hiring a removal company can help save the day (especially your back and money). But to what expense? The average furniture removal cost in Ireland is €85.50. But this is only an estimate. 
The actual price depends on many factors. These include geographic location (e.g., location), labour (e.g., hourly rate and the number of people to do the job), specialist equipment and packing materials used, and the type and size of the furniture (is it new or old furniture?).
Additional costs might also cover add-ons. These are furniture disposal or junk removal, as well as van, storage, and packing services. Use this guide to calculate your budget and find the ideal furniture removal team to work with.
Furniture removal price list 
One of the deciding factors in the cost for furniture removal is the belongings you want moved or thrown out:


| | |
| --- | --- |
| Item | Removal Price |
| Single bed | €50 to €100 |
| Double bed | €100 to €150 |
| Wardrobe cabinet | €150 to €200 |
| Couch | €50 to €100 |
| Nightstand | €25 to €50 |
| Dining table | €100 to €150 |
| Piano | €200 to €300 |
| Coffee table | €50 to €100 |
| Armchair | €25 to €50 |
| Bookcase | €80-€120 |

As expected, large items or heavy furniture such as sofas and king-sized beds usually have higher average removal costs. They require more packing materials, preparation, and people to pack and unload them to a new location or storage facility.
However, furniture removal companies might charge you extra for selected pieces, such as pianos and antique or old furniture. These items are often delicate and pricey, to begin with, so insurance is not cheap either.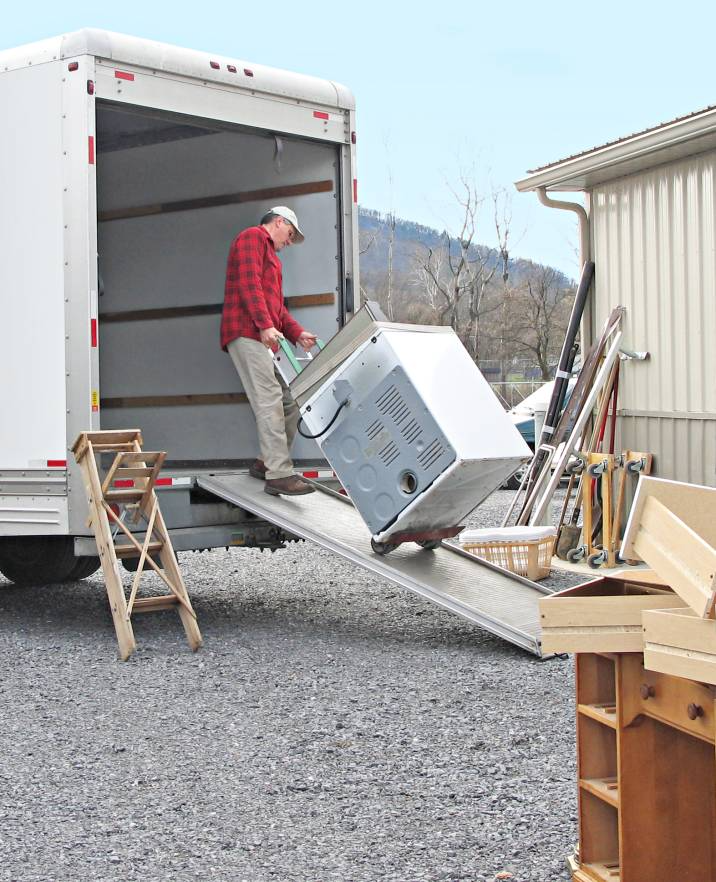 Factors affecting furniture removal and storage costs
Besides the type and size of the item, furniture removal companies consider these other factors when calculating the cost:

Location
The distance travelled significantly impacts the average cost of furniture removal in these areas:


Fuel and maintenance of the vehicle

Time and labour

Type of van or truck to use

Special equipment or procedure to load and unload the items

Insurance: The farther the distance, the costlier it gets because the risks of damage also increase


In general, hauling furniture for less than 50 kilometres can cost €2 per kilometre. With this in mind:
If you are moving to Ireland from anywhere in the UK, expect to pay at least €1,200 for furniture transport.



If you plan to relocate within Dublin, you can hire a small team to pack and haul items from your three-bedroom house for less than €2,000. However, some furniture removal companies might charge extra for packing and disassembly. These add-ons can cost at least €150.



If you are leaving the capital for other cities, such as Cork, furniture removal costs can reach €4,000 (excluding VAT). While hefty, it is usually full-service, which means you won't have to lift a finger.


Labour
Furniture removal costs also account for labour. Different companies usually provide you with only two options:


Hourly rate, which is between €110 and €130 per hour for domestic destinations (although most pay around €50)

Fixed rate (which is often the day rate), which ranges from €740 to €880


These numbers can already cover a standard-sized van with two to three men (including the driver). Note, though, that the final costs can still vary, depending on more factors. For example:


Do you need other specialised services besides transport, such as junk removal?



Are you looking for professional movers with specific skill sets (e.g., experts in long-distance or international furniture removal)?



How long is the job? Extra charges apply when the team has to travel overnight, drive across far cities and countries (e.g., Ireland to anywhere in Europe), and work on weekends and holidays.



Where do they operate? A junk removal company in Dublin, for example, might be more expensive to hire than one in Cork or Galway because of the high cost of living and demand for its services in the area. However, you might find more options in the capital.


Services
How much does furniture removal cost? Many furniture removal businesses offer extra services to boost revenues and make the relocation process less stressful for their clients. These include:


Van service

Junk removal

Storage services


Van services
This one is ideal for people who prefer to self-pack but need help with the actual transport. The most common van sizes in Ireland are:


Small van 5.5 cubic metres

Large van 10 cubic metres

Extra-large van 13 cubic metres

Maxi van 30 cubic metres

Junk hauler van 15 cubic metres


One of the best moving tips is to match the size of the vehicle with the total number of furniture you wish to move or throw away. You want to fit as many as you can in one go to save money and time.
To give you an idea, a one-bedroom house in Ireland measures around 35 to 50 square metres. If you want to bring everything to a new property, a maxi van is the best choice.
Meanwhile, transporting an equivalent of a two-bedroom home, with sizes spanning 65 to 100 square metres, might require two of the biggest vans or three extra large ones, depending on the road conditions.


Junk removal
Most junk removal companies also offer furniture removal for the following reasons:


These removal companies can provide a hassle-free experience for customers. For instance, they can now avoid arranging for the proper disposal of their worn-out furniture, saving them valuable time and hassle.



Furniture removal companies prioritise responsible disposal methods. This aligns with the growing environmental consciousness and sustainability efforts.



A junk removal company has the necessary equipment and expertise for furniture transportation.


The average junk removal cost for a three-bedroom home in Ireland is around €300.


Storage
What if you need to move, but the new house is not ready yet? What if it does not have enough space for all your pieces? You can find a furniture removal expert that also offers storage.
Usually, the average monthly price of such facilities in Ireland is around €35 to €300, depending on the number of items you have and the size of the unit (the average is 25 square metres). If you want to save money, arranging for self-storage is one of the good moving ideas you can try. It can cost you less than €50 per month in Dublin.


Other services from a furniture removal crew
Other furniture removal services include:


Dismantling the pieces for a smoother relocation

Packing smaller items into boxes

Wrapping things individually to prevent damage during loading and unloading

Working with you to find the most convenient or appropriate spots for furniture in your new place

Re-assembling the items

Comprehensively planning your move, including helping you negotiate with utility companies
Determining if you need a furniture removal service
When is the best time to hire a furniture removal company? Consider one when:


You should move a large item and don't have a vehicle for the job

Bulky or heavy items are too difficult to move on your own or with a couple of friends

The destination of your items is unfamiliar or too out of the way for you

Time to prepare and pack is lacking

You have multiple items of furniture to move to different places

You should move fragile pieces, such as antiques






Post a task for furniture removal
Moving furniture can be overwhelming, intimidating, and time-consuming. Sometimes items require specific equipment and handling, such as fragile items, that neither you nor your friends can do.
In many cases, hiring a furniture removal company is the perfect solution. Airtasker makes it easy for you:


Register a free account, which will not take more than 3 minutes.



Post a task or a job detailing your budget, location, schedule, and preferred furniture removal service. The more information you provide, the more you receive an accurate quote.



Get ready to receive proposals and quotes from relocation experts, or check their profiles, ratings, and reviews to learn more about their offers.


Finding the right moving services can spell the difference between a memorable and a nightmarish relocation. This guide helps ease one of your worries by informing you of the average prices based on the many factors that can affect your choices. Either way, Airtasker can connect you with experienced furniture removal teams.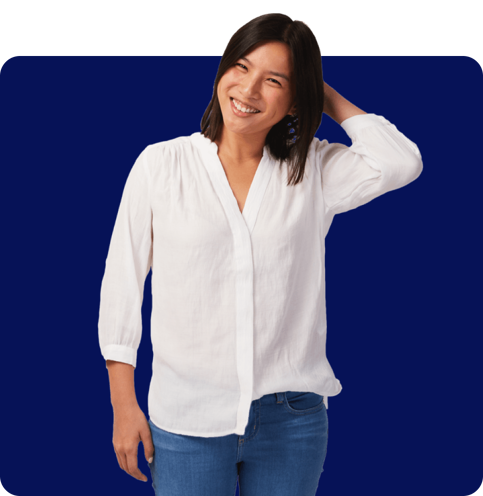 FAQs about furniture removal companies
Experienced furniture removal professionals take many steps to protect your items from damage during relocation. These include wrapping the furniture in blankets, securing the pieces when in a truck or van, and using cushions, pads, or bubble wrap for fragile pieces.
It depends. A full-service removal company might already include the cost of packing items in the quote. Otherwise, it considers packing as an add-on service, which means extra charges. However, you do not need to spend on supplies and tools anymore.
Consider several factors when choosing the right removal company for your furniture pieces. These include location, services offered, training and experience, expertise, and the types of vehicles they use.
Any relocation can benefit from the services of a removal company, especially if you have bulky items that will not fit your vehicle and fragile belongings. Also, consider hiring one if you do lack the time to pack and move these pieces to your future destination or require specific help in junk removal or storage.
It's free and takes only a minute.