Home

/

TV Repair Cost Guide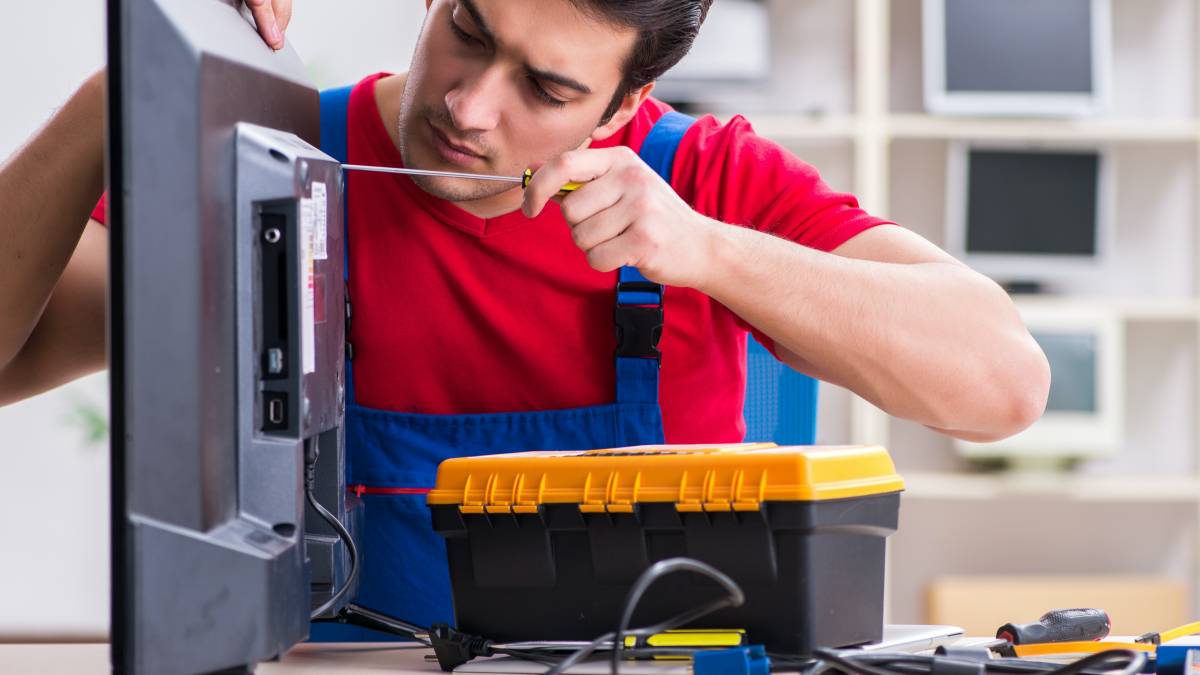 How much does TV repair cost?
Get a free quote now
Post to find a price. It's free and only takes a minute.
Price guide
$65 - $250
Find tv repair technicians, fast

Post a task with your price in mind, then get offers.

It's free and takes only a minute.

See how it works
Is your TV suddenly malfunctioning, and you don't know what to do? On average, TV repair costs $65 to $250. The exact price depends on the type of repair needed and the type of TV you have. The most common repair in the market is for LCD TVs, so more parts might be available and cost less. Here's a detailed price guide to help you set a budget.
Different types of TVs and their repair costs
| | | |
| --- | --- | --- |
| TV | Issue | Estimated repair cost |
| LCD | Screen | $65-$139 (including parts) |
| LED | Backlight | $100 (including parts) |
| 4K | Screen | $200-$250 (including parts) |
| Plasma | Screen | $86-$100 (excluding parts) |
One of the first things a repairer will want to know is your TV type. Typically, there are four kinds of TVs in people's homes:


LCD
LCD TVs are currently the most common TVs because they produce high-quality images. Since it is pretty common, repairing an LCD TV is generally cheaper, at an average of $65 to $139, parts included. 


LED
LED TVs are similar to LCD TVs, except for the backlight. Funnily enough, this is also the most common problem in LED TVs. LED TV backlight repair costs are the same, though at $100.


4K
4K TVs are generally more affordable than LED and LCDs. It costs less to repair the motherboard, backlights, or inverter. However, 4K TV screen repair costs can be higher than replacements, at $200 to $250. So if it's the screen that's the problem, you might want to consider buying a new TV instead. 


Plasma
Plasma TV is the most expensive to repair among the four main types. Not only that, but they're also the most challenging to fix when it comes to the screen. The average cost of plasma TV screen repair is $86 to $100, excluding parts.
Factors affecting TV repair prices
Most TVs are repairable. However, repairing a TV is hard work and requires a complete understanding of the appliance's different intricacies and components. Several factors affect your budget for a TV repair service.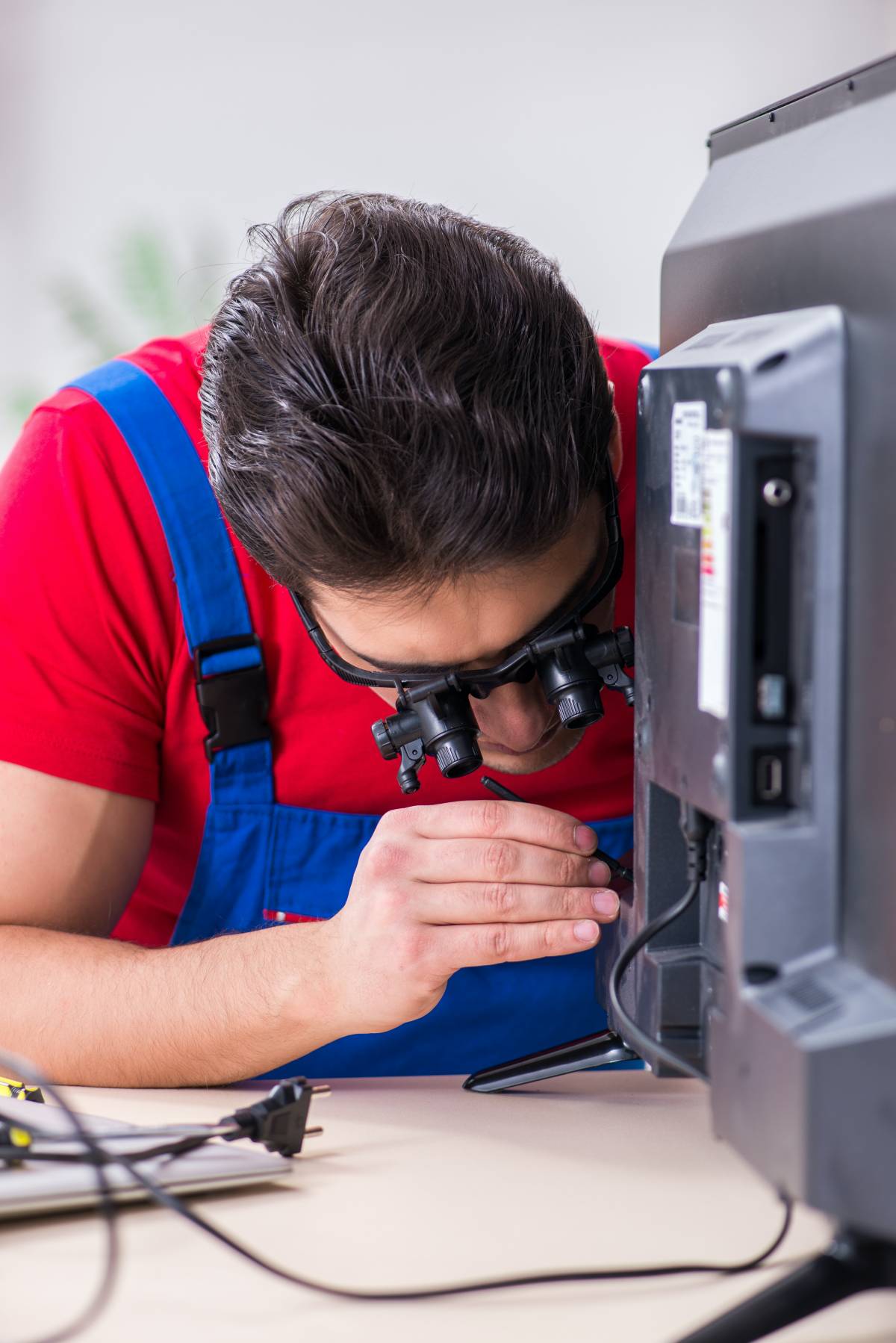 Damage severity
Cracked LCD TV repair costs more than just fixing a malfunctioning TV screen because of the extent of the damage. Here are some common problems that can be repaired by a professional: 
video display issues

sound cutting out

lines across the display

fuzzy screen

hard-to-read HDMI input

motherboard issues

backlight issues

Wi-Fi connectivity issues for smart TVs


TV type
The repair cost also depends on the type of TV you have. More popular TV formats are likely to be more affordable because of the availability of spare materials compared to dated ones like older versions of the plasma TV. Newer doesn't necessarily mean that it's easier to fix. 


TV brand
Although repair shops don't usually cost by brand, brands still have some gravity on the cost of TV repairs. Some professionals even prefer working on a specific brand. A TV repair expert specialising in LG might not be adept at fixing a Samsung TV or setting up a Sony TV, therefore charging extra. This is because TV parts aren't the same for each brand. 
The more popular the brand is, the more likely it is repaired at a cheaper cost. Lesser known brands would have fewer parts available in the market, which might affect the repair cost.


TV parts
The parts that the repair expert will need will also affect the overall cost of the TV repair. This is where we see the intersection of all the other factors. Availability of parts will depend on the brand and type of TV you'll have fixed. Commonly fixed parts are likely ordered in bulk and cost less. 
Other things to consider before repairing your TV 
We now know that LG TV backlight repair costs differ from a cracked Samsung TV screen. But what other factors might cost you extra when getting a pro to repair your TV? Here are other things to consider before getting your TV repaired: 


Diagnostic fees
While most experts don't charge separately for diagnosis and are factored in the overall cost, it's best to ask if there's a separate fee. 


Pickup/delivery fees
Most will offer pickup/delivery service for your TV. This convenience is, of course, paid at an extra price. 


Warranties
While extended warranties might cost extra, it's still highly advisable to get one. Why? It guarantees that you can get it repaired for free or at least at discounted rates if the TV starts malfunctioning within the given timeframe.


Expert certifications
Some experts are certified by brands like Samsung, LG, and Sony to repair their TV. Being experts in a particular brand might factor into the overall cost.

Post a task for TV repair
Are you ready to get your TV repaired? Request a quote by posting a task on our platform! We'll connect you to nearby specialists shortly. You can read reviews and compare ratings before hiring so that you know you're getting the right person for the job. We'll help you get your TV back in good condition.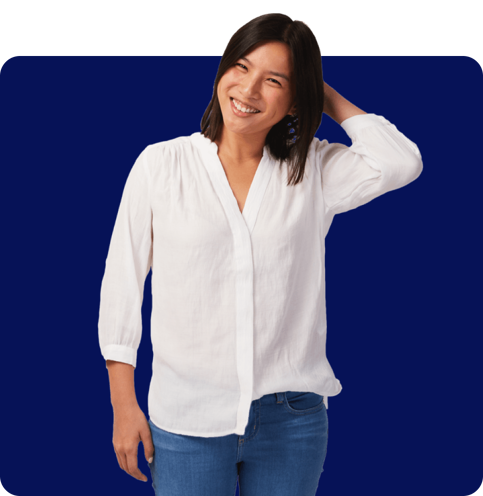 FAQs
It's best if you do some troubleshooting yourself. After an initial assessment, you can determine your budget. You should get multiple quotes to assess how much is needed to repair your TV and adjust your budget accordingly. You can put up a task and get quotes from plenty of specialists on Airtasker!
The simple answer is that if the repair costs more than 50% of the value of your TV, whether cumulative or one-shot payment, it's better to replace your TV. Otherwise, getting your TV fixed is more sustainable and cost-effective compared to buying a new one.
It's free and takes only a minute.