Home

/

How To Get Your Dream Deck
Find deck installers, fast

Post a task with your price in mind, then get offers.

It's free and takes only a minute.

See how it works
With more options than ever, homeowners are creating an outdoor area where the focal point is the deck — let your imagination run wild! Decks have outdoor living rooms, spas, video and sound systems, outdoor fireplaces and fire pits as well as professional-level outdoor kitchens.
We have your ultimate guide to building your dream deck! We'll take you through trends in decks, things you need to consider before starting, pros/cons when choosing different deck options and materials and what your return on investment looks like when having a deck built. Lastly, we'll take you through some numbers and timelines and give you some tips on starting a conversation with a tasker on Airtasker so that you have the deck of your dreams this summer!
Be sure to scroll to the end to see pics of all the deck possibilities!
Larger Decks
The most significant trend in decks right now are bigger decks! The standard 20 x 10-foot deck are out, and decks with square footage close to the square footage of their home are in-style. We're talking multi-level, multi-functional decks. Homeowners are using decks for extra living space, entertaining, gardening with raised custom garden beds, additional kitchen functionality and more. When it comes to decks — the possibilities are endless, and when you go big, you can accomplish all of it.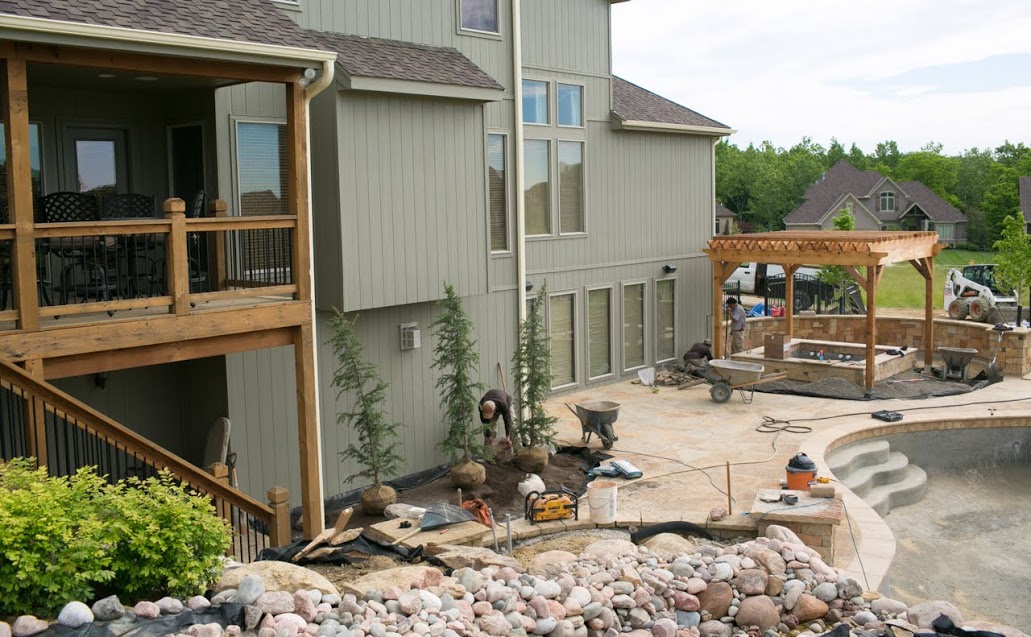 Outdoor Kitchens
Bring in all of the amenities of your indoor kitchen and add grills and smokers and you've got a master kitchen that will be the envy of all of your neighbours. Outdoor kitchens have come a long way in recent years. Cabinets, countertops, refrigerators, and sinks can all be added alongside weather-resistant tables and chairs to create a full-on entertaining space.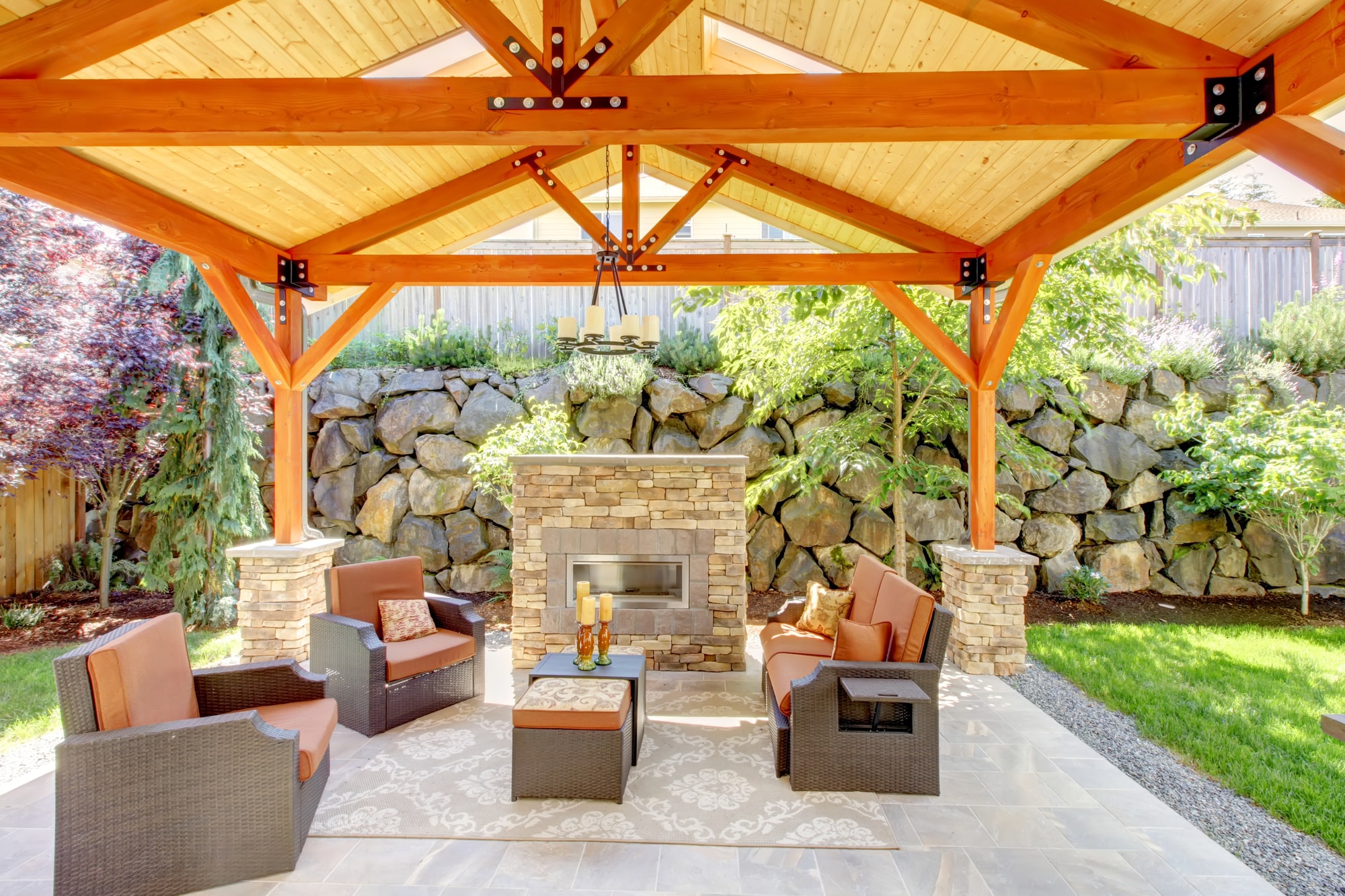 Different Colors, Grains, and Patterns
Decks have been fairly predictable for a long time. Homeowners didn't have much to choose from in the past, but that has all changed with composite decking. If you go with composite decking materials, you can choose from two-tone designs, dark and lighter browns, grain patterns and more. You also have the option of selecting colour variations found in natural wood-like in tropical wood without having the upkeep of real wood material.
Heaters
A lot of homeowners like to add post heaters or tabletop heaters so that they can enjoy their deck on cold spring and fall evenings.
Enclosures
You can enclose your entire patio and create a sunroom, which for many families becomes a space they can use year-round.
Decisions, Decisions, Decisions
Decision #1: Wood, composite, pressure-treated?
A lot of homeowners are choosing the low maintenance and durability of composite decks over the traditional look and feel of wood decks. There are many considerations when deciding between wood and composite. For instance, if you are building a deck that is low to the ground, you might consider the higher durability of composite decking because it can stand up against mould and mildew better than most wood materials. Your decking taskers will help you go through all of your options — whether that is pressure-treated wood, cedar, composite, or even aluminium for waterfront properties.
What are the pros and cons of wood decking?
Wood Pros
Lower upfront cost
Many homeowners like the feel of real wood over composite
Natural
Looks authentic (because it is)
Wood Cons
Some types of wood can be costly
Hard to maintain — real wood will split, crack and change colour if you don't do proper upkeep
Cleaning costs can be high as you will have to power wash and re-stain your deck every year
What are the pros and cons of composite decking?
Composite Pros
Weather-resistant
Stain-resistant
You don't have to worry about splitting or rotting wood
Low maintenance costs
Choice in style
Composite Cons
Can look fake or cheap
Composite decking can be slippery when it rains
Mould issues
Will start to show signs of sagging over time
What are the pros and cons of pressure-treated wood?
Pressure-Treated Pros
Holds up over time, lasting 30–40 years typically
Inexpensive
Does not attract insects like termites
Can be used in ground level and higher decks
Pressure-treated Cons
There are a lot of chemicals used — which means it can be dangerous for pets and children. It is not recommended that you walk barefoot on pressure-treated wood
Requires galvanized fasteners to resist metal corrosion
Needs a very strong sealer because of the chemicals used
Decision #2: Freestanding or attached?
Freestanding decks (meaning they are not attached to your home) have grown in popularity. They are ground-level decks and often require far fewer building code hassles. Many homeowners prefer a freestanding deck (one that is not attached to their house). These are also called "floating deck," or "ground level" decks. Not only are floating decks not subject to many building codes they can be mounted on concrete rather than on posts sunk into the ground. Freestanding decks make it easier to include special features like outdoor spas, fire pits, kitchens and more.
The main disadvantage of a freestanding deck is that you could have a deck that ends up not flush with your home over time. Foundation, ground changes could alter how your house sits near the deck. Ask your Tasker to see if this will be a noticeable issue for your home.
Decision #3: Size
What will you use your deck for? Will it be for entertaining a lot of people each year? Do you plan on having a wedding reception in the next couple of years? Do you want to include an entertainment centre or an outdoor kitchen? Often people like to add at least a foot more than they think they will need so they cover any future add-ons or needs.
One thing to keep in mind when determining the size of your deck —your deck should never be bigger than the largest room of your home. This will help keep your deck in proportion to the rest of your living area.
Decision #4: Design
When it comes to decks, there is no shortage of design options, starting with what kind of deck do you want?
Porch Decks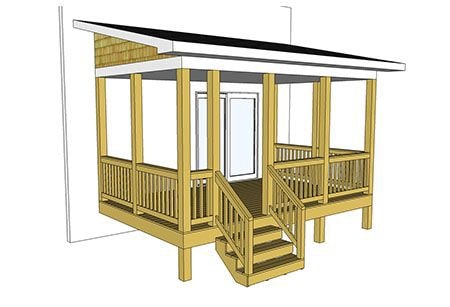 Low elevation decks
Medium elevation decks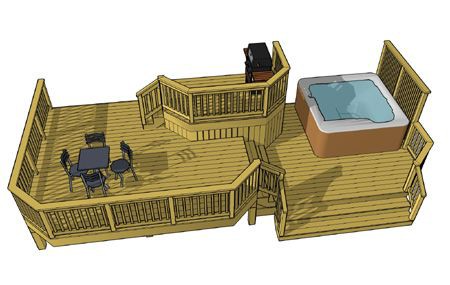 High elevation decks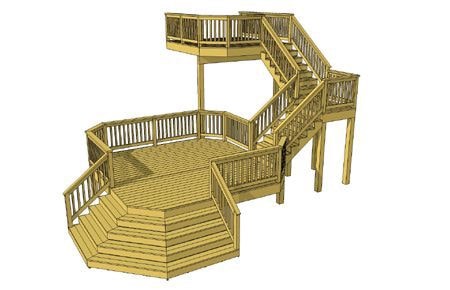 There are endless options when it comes to your deck design — this is one thing that you can customize nearly everything. We suggest checking out a deck designer tool to discover some of your options if you are unsure what you are looking for right away. Sites like Trex-Deck Designer can help when you are just starting to plan your deck.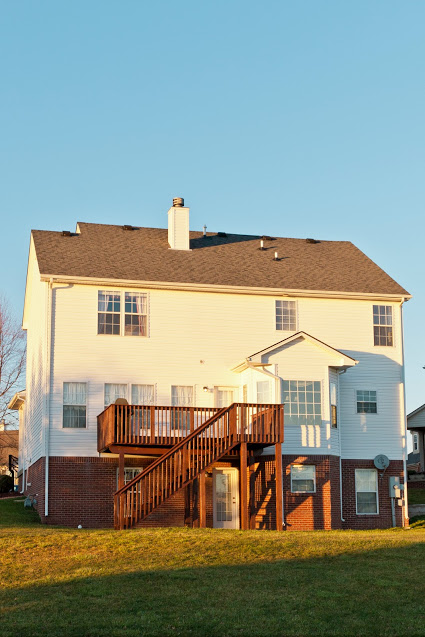 What is the ROI for a deck?
Homeowners will get an ROI of around 80% of the cost of building a new wood deck. This means if you spend $10K on a new deck you can expect to make back around $8K — making decks one of the best ROI's when it comes to updating your home.
There are a few things that can change your ROI. What are some of the factors that will impact your ROI?
Materials used — quality wood will bring in a higher ROI vs. composite wood which can lower ROI by 15%
Bells and whistles — does your deck have ornamental accents? Unique features like a sound system or spa? More bells and whistles could bring in a higher ROI — however, you want to be careful that you don't customize too much.
Easy to get to — does your kitchen lead right out to your deck? Homebuyers find kitchen access one of the most essential features of a deck because it makes entertaining more accessible and allows for easy expansion of dining space in better-weather months.
If you are planning to sell your home — be sure that your wood has been power washed, stained and re-sealed, this alone can increase your ROI by up to 10%!
What do your neighbour's decks look like? When you are thinking about ROI, it's important to know what other comparable homes in your area have. This will help you see what potential buyers in the future see as a comparison in your neighbourhood.
More add-ons to consider
Pergolas — A pergola is an outdoor structure with rafters/beams overhead and no sidewalls. Pergolas are either free-standing or can be fixed to your deck. You can add things like lattice wood or vines to provide shade to your outdoor space.

Get FREE Pergola Installation quotes today!
Staircase — You can have a staircase that is movie-worthy put in or go with a standard staircase. Deck staircases can incorporate more massive landings where you can add even more accents like small raised flower beds and conversational areas.

Multi-level decks — If your home is large and has more than two stories you might want to go with a multi-level deck option. These decks can serve multiple purposes and be accessible to multiple areas of your home. Homeowners use multiple layer decks to add space outside of master bedrooms and to bring the entire deck down to the yard or pool area.

Slides — If you want to add something fun and whimsical, one of the significant trends we've been seeing are slides that come off of decks. Kids (and adults) love them!). One of our Taskers completed a tube slide last year and it was the talk of the neighbourhood!
How much does a deck cost to build?
Decking can cost around $100 to $1,000 per square metre, depending on the material used. For more details, please see our highly detailed 2023 Decking Installation Cost Guide.
Things to consider about the cost of your deck: Typically, Taskers who build decks average around $35 per square foot. Materials are also bought by square feet. The more bells and whistles you want to be included in your deck — the more it will cost. If you add on things like heat sources, electricity, special landscaping around your deck your budget will go up accordingly.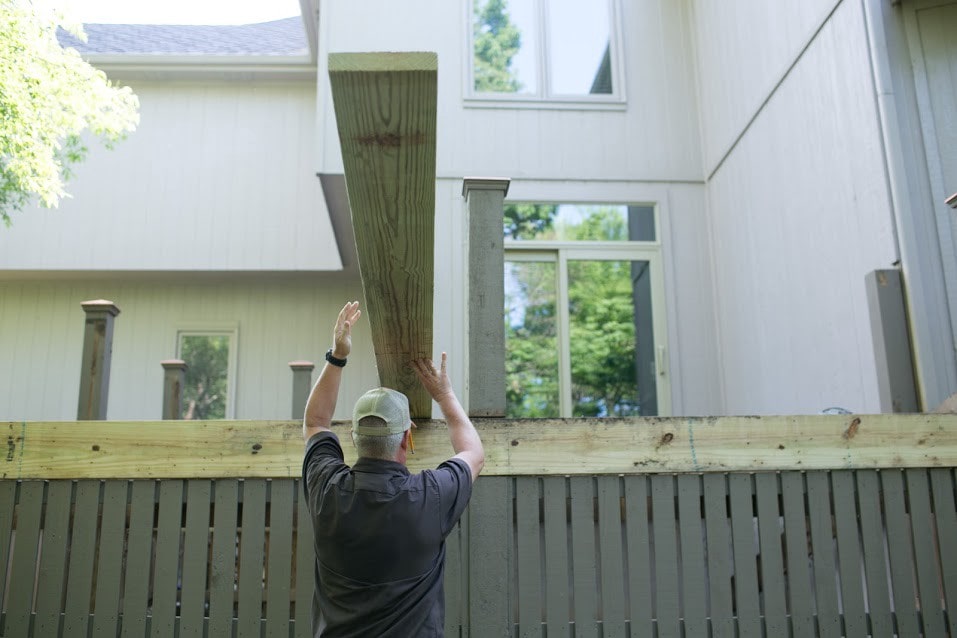 Upgrading your home means more taxes (and other paperwork)
Think of a deck like any other addition to your home. You will be adding to the value of your home which means more property taxes. Check with your local assessor office, so you aren't hit with a bill that you were not expecting. While you are doing your research — it's a good time to call your homeowners insurance and find out what type of insurance you will need to be fully covered. You will also need a certificate of occupancy once your deck is completed — which states how many people can be on your deck and weight limits.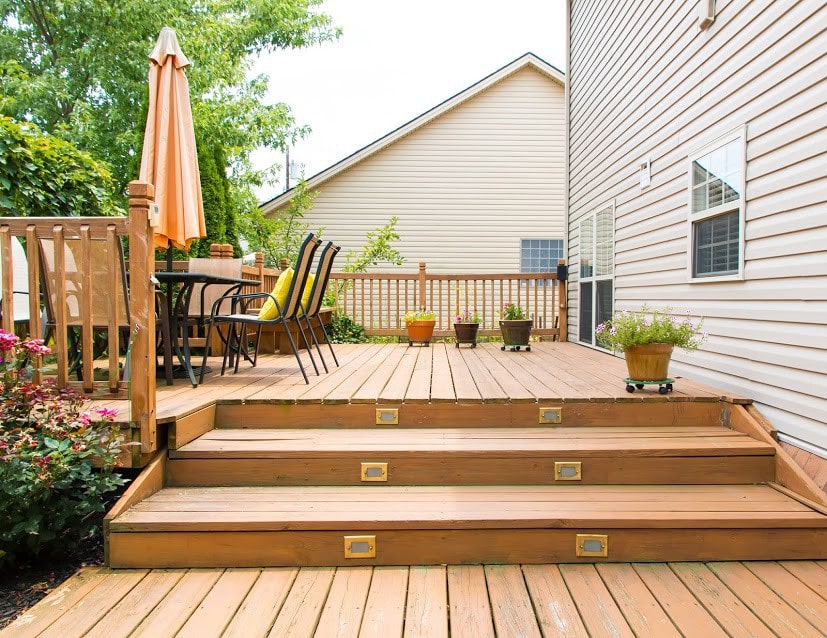 How to start a conversation with a Tasker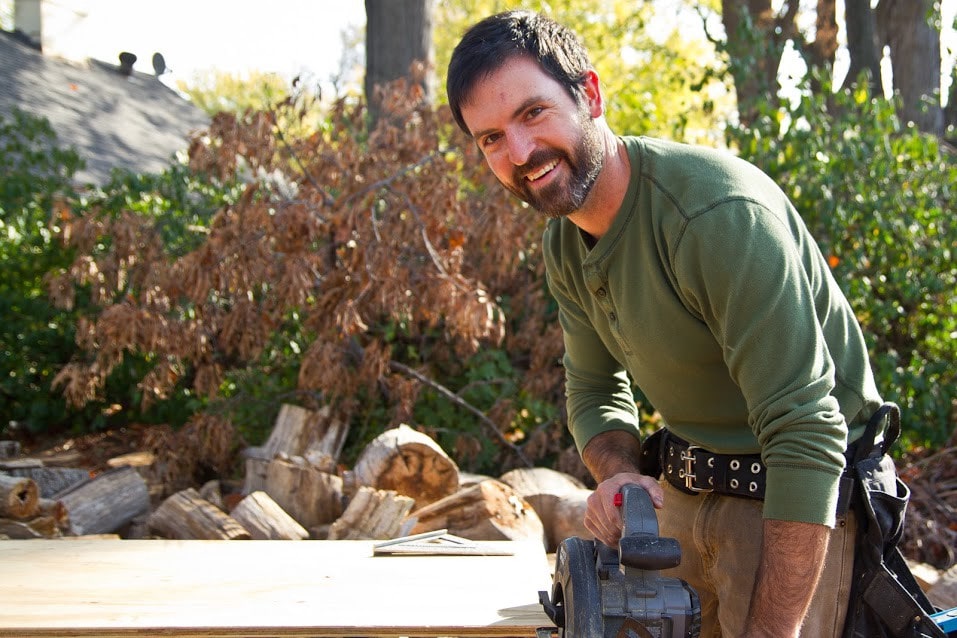 Let your Tasker know the following
What size deck are you looking to build? 
Do you have a deck design in mind already? 
What is your budget for your deck? 
Have you decided on things like the type of building material you want to use? 
What is your timeline?
Taskers will have a few questions for you and will more than likely want to come out to your home to get a better idea of what you are looking for when it comes to your deck. They will also be able to give you a more accurate estimate.
Questions to go over with your Taskers that might impact the overall cost of your deck
Will you need to have your land graded? 
Are staining and painting included? 
Is sealing included? 
Is the labour of additional Taskers included? 
Is framing included? 
Are stairs an additional cost?
Are you ready to build a deck by summer? Start a conversation with one of our best-rated decking installers and before you know it, you'll be relaxing on your custom-made deck with a glass of cold lemonade on a beautiful summer day!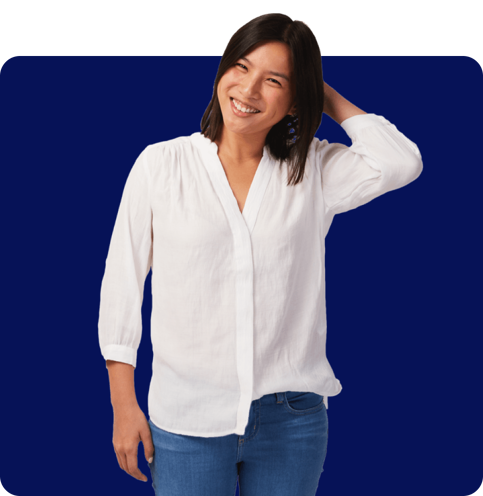 It's free and takes only a minute.