Home

/

How to Become a Freelance Accountant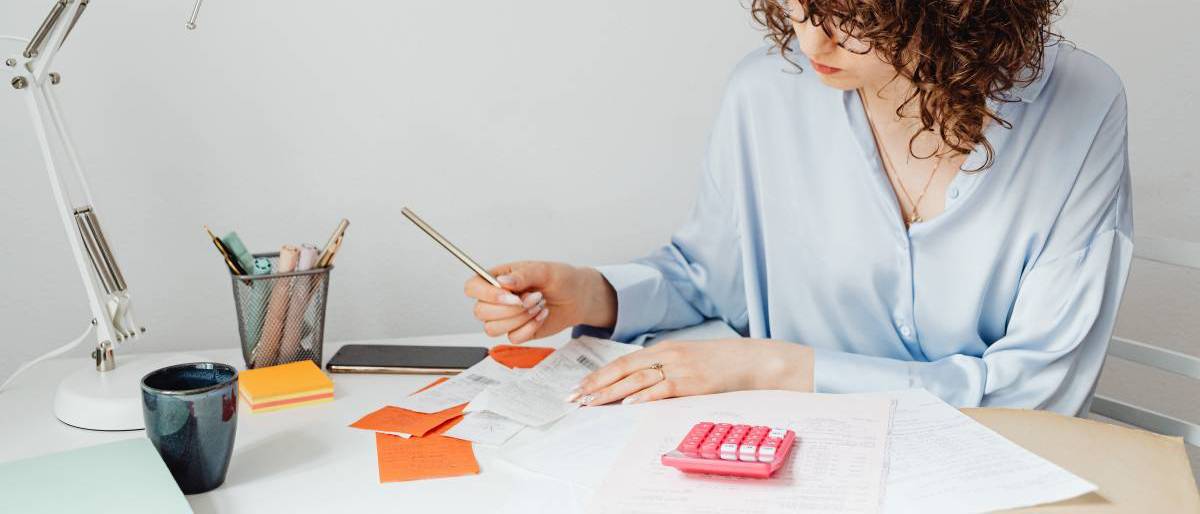 How to become a freelance accountant
With great flexibility comes great income potential. Here's your quick guide to becoming a freelance accountant.
Explore accounting jobs
"Freelance" is a word used to instil fear into those who enjoyed a steady, regular, somewhat stress-free paycheck from their nine to five. But the world started changing; remote work technology improved and working from home became a common job perk. Oh, and there was that little lockdown that happened as well.
More "traditional" roles, like accounting, realised that working for a firm is not the only option. The gig economy is flourishing, and becoming a freelance accountant is just as viable as having a firm-based career.
But are you wondering if freelancing is right for you? Read on for the important things to consider before taking the plunge, along with steps on how to become a freelance accountant.
Disclaimer: 
This guide is for information purposes only. Airtasker does not provide accounting, tax, business, or legal advice. Please consult a professional advisor for specific advice on starting your business or taking action concerning any of the provided content.
The benefits of becoming a freelance accountant
There are benefits to working for a firm as a salaried accountant. Essentially, you get regular pay without having to find your own clients. Additional benefits like job security are also perfect for those who crave stability.
But the grass may be greener on the other side if you consider the perks of being a freelance accountant.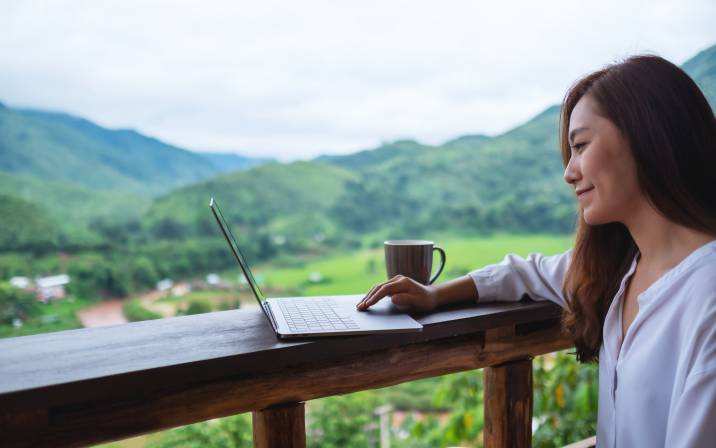 Flexibility
You get the freedom to choose your location and hours in one of the most stressful industries there is. Accountants have large workloads and long hours. But when you work for yourself as a freelance accountant, you can dictate the hours, amount of work, and even clients you choose to give your time.
Higher income potential
While you may not have a fixed freelance income, the work is out there, the whole world is available as your client list, and the potential upside could see you in a much higher pay bracket.
The average accountant salary is AU$59,786 per year (as of June 2022). But as a freelance accounting professional, the sky is your earning limit!
High demand for accounting and bookkeeping services
Over three-quarters of Australia's big accounting firms report issues retaining staff, which tells you it isn't a bad time to be a gig economy worker. And according to freelancing.com, accounting and bookkeeping is the number one in-demand job as of 2021.
💡Something to consider: When you are an employee, you only need to be let go once to lose your job. When you are a freelancer, you need to be let go by multiple clients to be out of work. So, which option offers better job security?
How to become a freelance accountant
Becoming a qualified accountant is the first step to freelance accounting. Every practising accountant needs a degree, regardless of employment type. Of course, you can offer accounting services with just a business degree, but formal training in accounting will likely see you appeal to more potential clients.
From TAFE to university or even an online accounting degree, getting your qualification ensures you have the skills, expertise, and experience. This way, you'll be able to provide the level of service that leads to those sweet, sweet word-of-mouth referrals (especially during tax seasons!).
You also have the option of taking your studies a little further and becoming a Certified Public Accountant or CPA. While not a requirement, it is a credential that may secure more work and a little more money.
How to set up your freelance accounting business
Once you have your credentials, congratulations, you've learnt accounting! Now it's time to learn how to run your own freelance accounting business.
Tip #1: Set up your home office.
You'll need a space to work and a reliable internet connection. You are living the laptop lifestyle now so ensure you have a good quality option complete with conferencing software and a way to accept online payments or invoice your clients.
Tip #2: Connect to the cloud.
If you want to work from anywhere, a cloud setup will allow you to access your office, files, software, and everything else wherever you go. You can check out this detailed list of the best cloud accounting software options with tips on how to set them up. Auto-save will also be a lifesaver!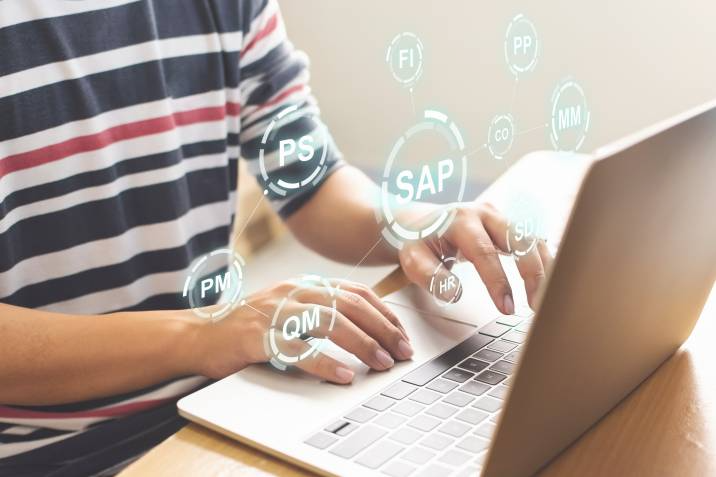 Working with clients will also be much simpler if you can access their accounts simultaneously. In addition, you'll be able to benefit from automatic data entry, daily bank reconciliation, and automated payroll.
Cloud accounting software is hosted on remote servers, similar to the SaaS (Software as a Service) business model. Data is sent into "the cloud," so you can access, use, and store it on the internet instead of physically installing it in a computer.
Tip #3: Figure out pricing and service bundles.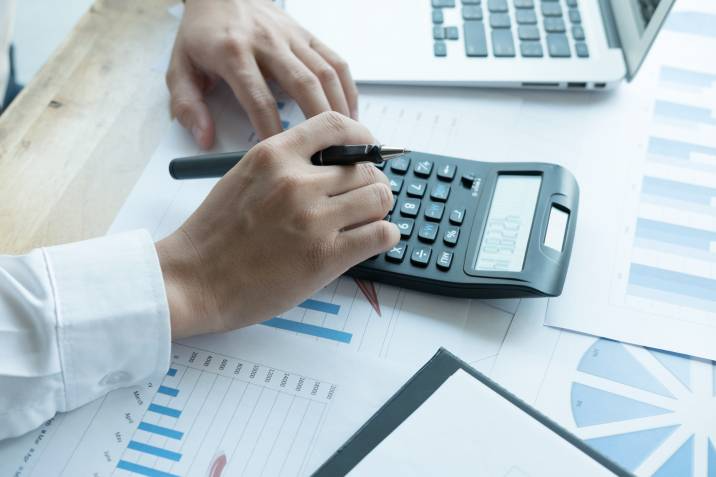 There are several options available when choosing how you will charge for freelance accounting services such as:
Hourly
Flat rate
One-off accounting tasks
Per project
Monthly retainer
Bundle deal
Organising a monthly retainer
A monthly retainer can be beneficial for you and your clients for these reasons:
Your clients know how much they are spending, rather than committing to an hourly cost that could blow out.
You get that comfortable feeling of regular, guaranteed income.
You can offer the following services as part of a bundle, for example:
Account reconciliation
Day-to-day transaction posting
Management of bill payments
Regular reporting
Payroll services
Tax returns filing
Just make sure you keep track of your time to guarantee you are charging enough each month.
Tip #4: Keep referrals front-of-mind.
A cloud accountant is an attractive option for businesses that use online software and can't afford an in-house bookkeeper.
Word-of-mouth can be your bread and butter, so ask clients who love your work for referrals and positive Google reviews. Remember, you're no longer just an accountant; You are your own marketer as well.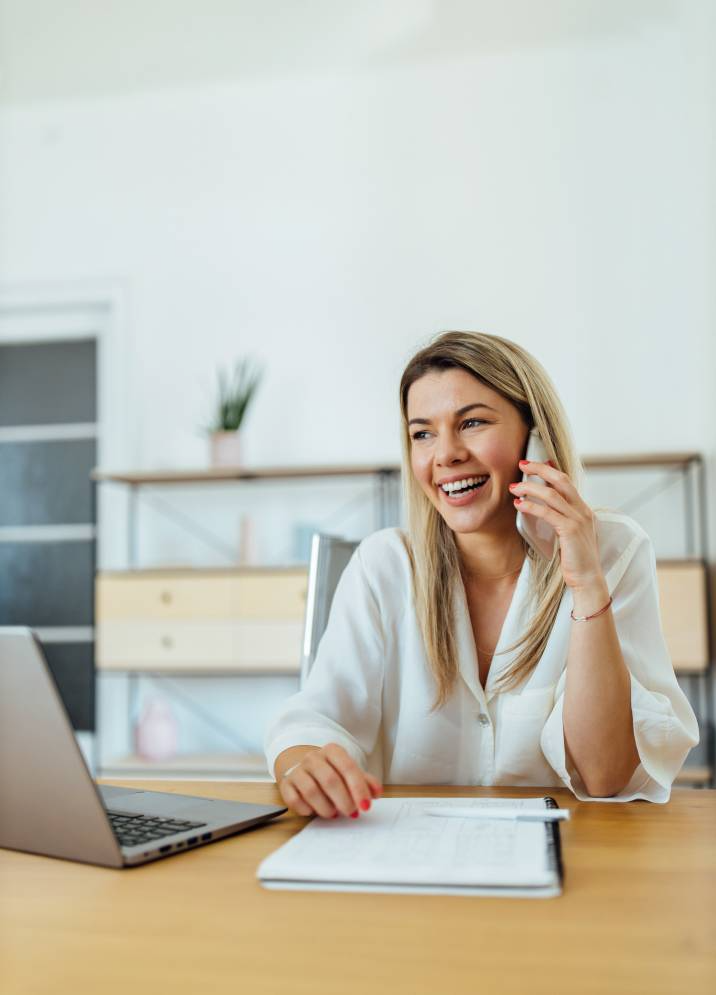 In addition, building your digital presence is important because your clients can come from anywhere around the world.
There are millions of potential clients online, so ensure you have:
An active social media profile (add clients, and ask them to share your posts)
A professional website
An SEO strategy that includes content marketing
A simple email newsletter and mailing list database
Marketplace platforms like Airtasker let you easily find freelance accounting jobs online. This is the perfect way to put yourself in front of the people who are already looking for the services you offer!
Tip #5: Watch those expenses.
Revenue is easy to track through invoicing, but expenses can be overlooked. Now we're aware of the irony here; you are an accountant, after all, but lines blur when you freelance. Your phones, computer, electricity, fuel costs and more are no longer just personal costs, so keep track of everything for the benefits come tax time.
Build your freelance accounting career today!
Once you know the areas of focus for your accounting practice, you can offer your freelance services and earn money on Airtasker!
Take the plunge, be your own boss and build your freelance accounting business today. We're sure you'll be happy you did!