Home

/

How to Make Money With Music
Music opportunities can be harder to come by, especially if you're just starting to build your career. But fortunately, there are now more ways to find music jobs through online platforms. 
Are you wondering how to make money with music? Here's a list of different jobs you can explore. If you have the skills and means, you can do these jobs simultaneously to set up several income streams! 
1. Play live gigs.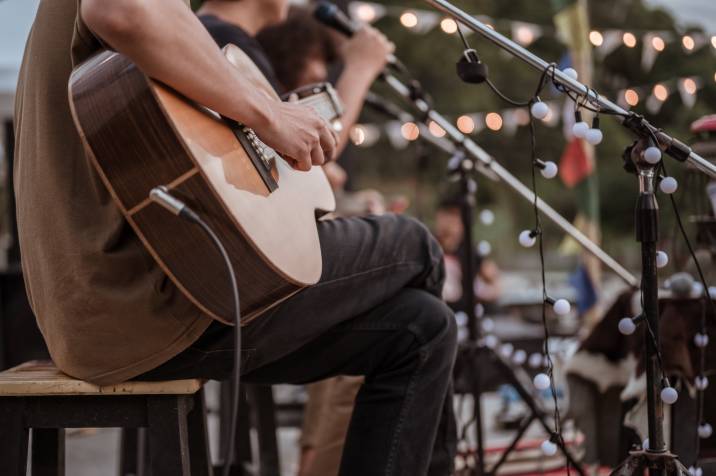 Playing live gigs can be a fantastic way to get paid to perform your music while honing your skills. It helps you unleash your creativity while making connections with audiences. 
You can also reach out to bands and solo performers on the lookout for ways to improve their acts; your talent might be what they're looking for! Whether you're lending your vocals, your talent in drums, or your mastery of the turntable, getting freelance work is now easier through music production marketplaces.  
You can also explore freelance opportunities for singers and DJs on Airtasker. 
2. Give music lessons.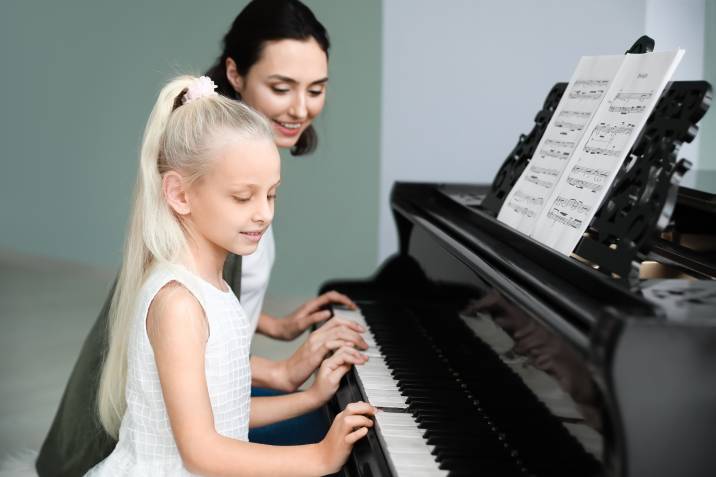 Many people are eager to learn to sing, play a musical instrument, or make music. So if you have a knack for teaching, why not share your musical talent by giving music lessons?
If you're comfortable teaching face-to-face, then that's great! But if you prefer to teach classes online, you can do that, too. 
You can pursue teaching gigs like singing lessons and music theory classes. 
3. Do music scoring for films & ads.
If the intertwined world of film, ads, and music piques your interest, then music scoring is the side hustle to try. Production houses and agencies always look for music to use in their projects. 
This means countless job opportunities, and you'll never run out of ways to make money with music. If you are wildly creative, can deliver on time, and want to write music for money, then this is the role for you. 
4. Get paid to make beats.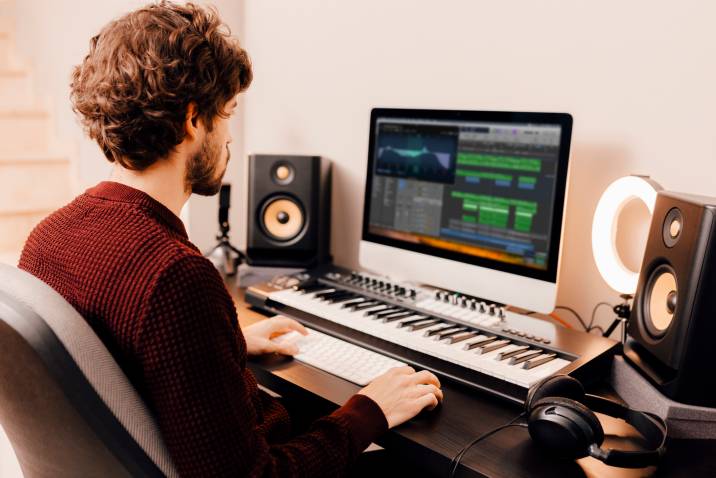 Wondering how to make money off beats? Selling compositions or beats in a digital marketplace is one way to earn passive income with music. 
There are platforms that let you get paid to upload music and consolidate the whole transaction, so musicians can focus on making music. 
Generally, platforms for these immediately pay the artist after a sale rather than waiting for royalties to pile up. With marketplaces, you also have the option for both exclusive and non-exclusive licences for your songs. The difference is exclusive licences only have a limited amount of sales, while the latter has none. 
5. Make digital products like royalty-free presets and samples.
Do countless ideas and sounds run through your mind? Why not utilise and package them as a product? 
Presets and samples are essential to a music producer. Here are quick definitions of what they are. 
Presets are scripts that tell a software instrument what sound to play. 

Samples, on the other hand, are pre-made bits of audio. It can be a drum loop, a chord progression, or even a vocal shout. 
These tools help get a song done faster; it's no surprise that making royalty-free presets and sounds is in demand and makes good money. And with platforms for products like this, selling digital music products is now more viable.
6. Do sound design.
Not exactly music, but a related side hustle you might enjoy. Ever wondered how those game explosions or sound effects from your favourite app came about? That's where sound designers come in. 
Sound design is perfect for those who love to explore the idea of sound and stretch it to its limit. You use whatever tools you can; it can involve a software plugin or an old-school recording technique to manipulate sounds. 
There are various career paths for sound design: 
Game development

Film production

Theatre
You can also build an online store for your sound effects with platforms like Sellfy. 
If you're a musician who loves to tinker around, try diving into sound design.
7. Work as an audio engineer.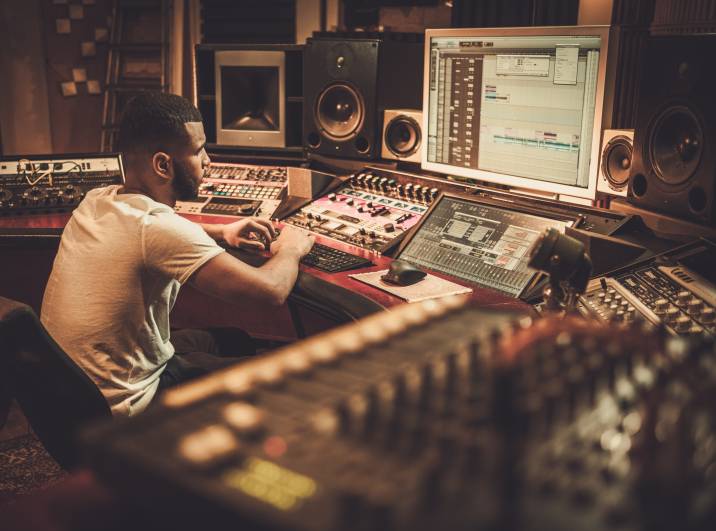 Do you have great attention to detail, an ear for great-sounding music, and technical skills? Audio engineering is worth exploring. 
Here are a few audio engineering roles you can take on:
Recording engineer - Handles creative and technical setups for the space, gear, and instruments. Overall, this role sets up the foundation of the actual sound recording.

Mixing engineer - Makes sure every vocal track, instrument, and effect is balanced in the song and can be heard

Mastering engineer - Gives the finishing touches to a track or song. This role is the final task before setting up the track or project for release. 
As long as there are songs made and projects finished, audio engineering will always be essential.
Note: While becoming an audio engineer doesn't require a degree, having one or accredited training could help. But again, this is an output-based job, so it'll ultimately depend on your skills and experience. 
8. Create an NFT for music
It's been a year since the world heard of the insane $69-million NFT sale that the artist Beeple made. And with everyone on board the NFT bandwagon, is it still viable now? 
With art and technology continually merging, it's not too late to join the NFT trend if you decide to.
NFT, or non-fungible token, is an irreplaceable record on the blockchain that is related to a digital asset or a physical item. It can be traded and sold as any other product on the market. 
But how does this help make money with music? Like any NFT, sections of a song can be sold as an NFT. Platforms like OpenSea offer services to help you sell your mint and NFT smoothly. Learn more about how musicians make money with NFTs. 
Start making money with music.  
It doesn't matter if you're new to the scene or a seasoned musician. Making a living in the music industry can be challenging. 
But if you have the dedication and passion for seeing it through, no hurdle will be able to stop you from your goals. We hope this list of jobs has inspired you by showing you the many opportunities to make money with music. 
With the industry's continuous innovation and its community's continued support, access to these jobs is becoming easier. Just like how you can find music jobs on Airtasker! Sign up now to find your next music job.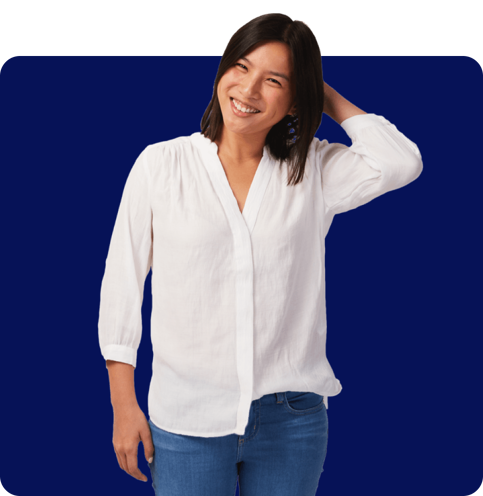 FAQs on making money with music
There are numerous ways you can sell your song. You can hire a distributor or a publisher to help you manage this, set up your website, or join platforms like Ditto Music that can come in and work with you to sell your songs. 
With the ever-changing landscape of the music industry and many possible revenue streams, figuring out an exact number can be tricky. But the average musician's gross salary is $104,137 or $50 per hour, according to Salaryexpert.com. A musician's income can vary depending on many factors, including the number of years they've worked in the industry.