Home

/

Earn Money as a Tattoo Artist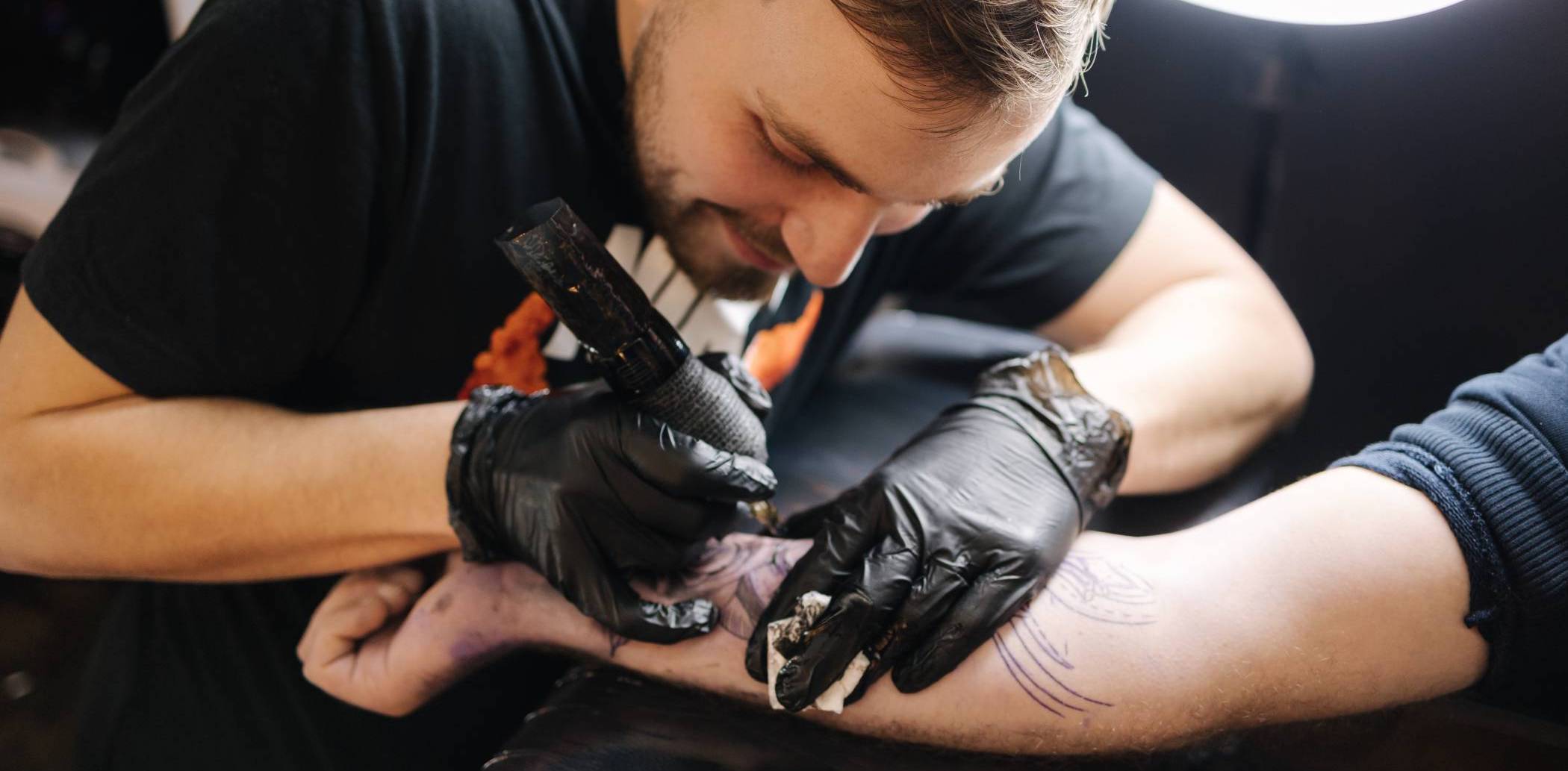 How to become a tattoo artist (& 4 ways to earn money from the craft!)
Interested in inking and making a living out of it? Read our ultimate guide on how to become a tattoo artist!
Find your next client
Tattooing is one of the oldest art forms in human history. Formerly depicted as a sign of rebellion, tattoos have become increasingly popular that 1 out of 4 Australians have one! It's more commonly viewed as a form of self-expression nowadays, with designs ranging from minimalist to hyperrealistic.
If you want to know how to become a tattoo artist, read our ultimate guide to dip your toes into the profession!
Do tattoo artists make good money?
A tattoo artist's average salary is $22.50 per hour, reaching about $38,000 annually. Your work location will affect how much you make. 
| | |
| --- | --- |
| State | Average yearly salary |
| Brisbane | $31,000  - $57,000 |
| Sydney | $35,000 - $48,000  |
| Melbourne | $35,000 - $49,000 |
How to become a tattoo artist in 6 steps
There is no regulating body for the profession, so tattooing regulations will vary from state to state. It's always best to check with the state you plan to practise at on specific requirements and certifications. It's a good idea to meet eligibility standards to secure a tattoo licence.
Step 1: Ensure eligibility 
To secure a tattoo licence, you must:
Be 18 years or older.

Be an Australian citizen or Australian resident.

Not be subject to a relevant control order or registered corresponding control order that restricts you from carrying on a business, engaging in an occupation, or performing an activity that requires a licence.

Not be convicted of a prescribed offence under the Act within the last 10 years.

Undertake a criminal history check.
Step 2: Get certified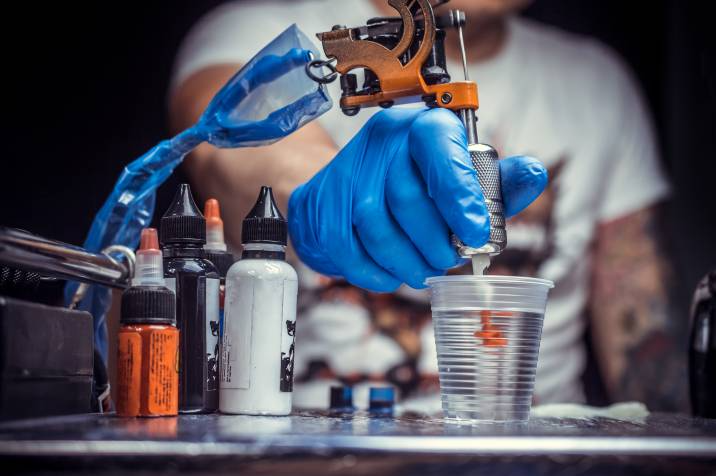 Depending on where you plan to practise, different states will require specific certifications to start tattooing. Secure a Bloodborne Pathogens (BBP) Course and get certified. 
This will cover topics like bloodborne pathogen terminology, modes of transmission, exposure control plans, universal precautions, hepatitis B immunizations, engineering and work practice controls, the anatomy of the skin, infection controls in a body art studio or clinic, and other material crucial to the tattoo artist and clients' safety.
Other states may require you to get certified in first aid and CPR.
While there is no regulating body for tattoo artists, relevant guilds and associations encourage tattoo artists to complete courses like infection prevention for skin penetration treatments (HLTINF005). Take up these courses with a Registered Training Organisation only.
Step 3: Find an apprenticeship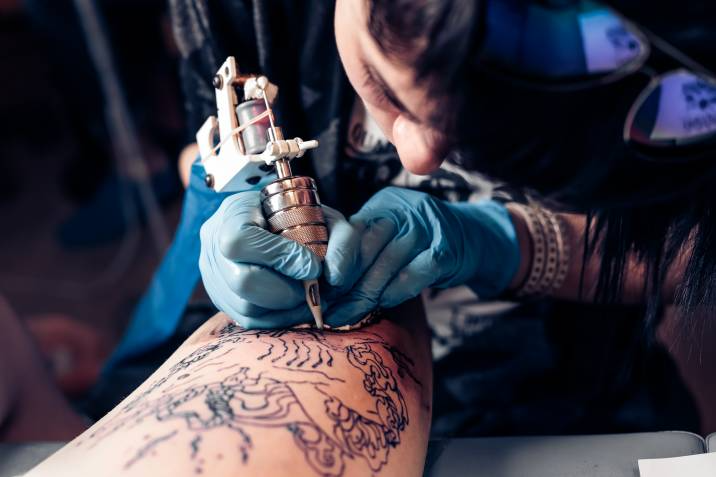 You don't need any specific education to become a tattoo artist, but it does help to have some background in art. Find a tattoo apprenticeship with an artist in your area to get you started. This not only enables you to get used to the tattoo equipment, but you'll also get to network with clients and fellow tattoo artists. 
Apprenticeships can last as long as one to three years. During this time, you should be able to learn how to use a tattoo machine. You may also choose to go to school to learn to tattoo.
Step 4: Build your portfolio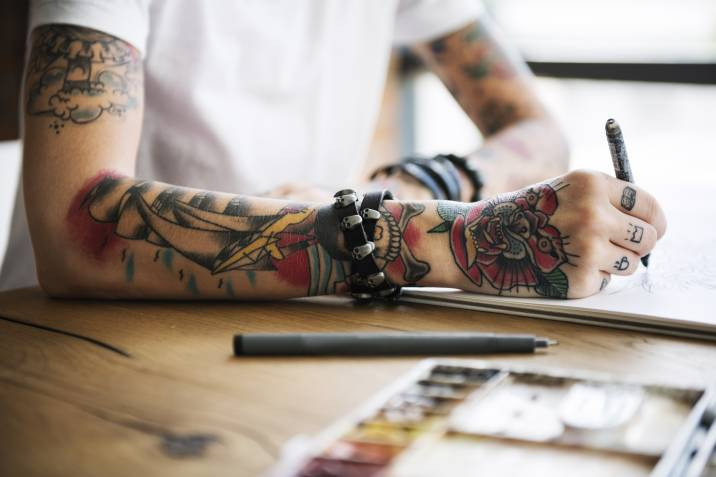 You may need to practise on synthetic skin before you're allowed to work on real skin. Some upcoming tattoo artists may even offer their services for free for the first few years before they get used to tattooing. Once you're used to tattooing, start building your portfolio showcasing your work. 
Build your portfolio by hosting your own website or posting your best work on social media.
Step 5: Secure your licence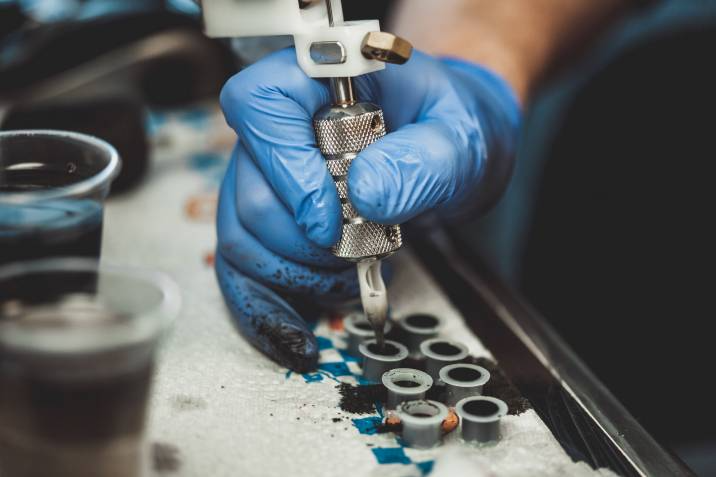 Some states may require you to get your tattoo licence. Costs and requirements will vary by state, so it's always best to inquire. For example, a tattooist licence in Queensland will cost $246.70 for 1 year or $513.60 for 3 years.
If you intend to operate a tattoo parlour, securing a Tattoo Operator Licence is best. This licence authorises you to run a tattoo business at the location specified on the licence. This can include a home-based business. 
You may be entitled to mutual recognition if you already have a licence from another Australian state or territory. 
Step 6: Start inking
Once you've completed the paperwork for different requirements and certifications, you can start inking clients!
How to market yourself & get more clients
You'll need to market yourself during your first few years to get clients. Network offline and online as much as possible to get the word out because many people still rely on word-of-mouth when getting their tattoos.
Post your work on social media platforms like Instagram or TikTok to let people see how you work and the types of design you do. You can also attend tattoo conventions and contests to meet other artists and potential clients. 
4 ways to earn more money as a tattoo artist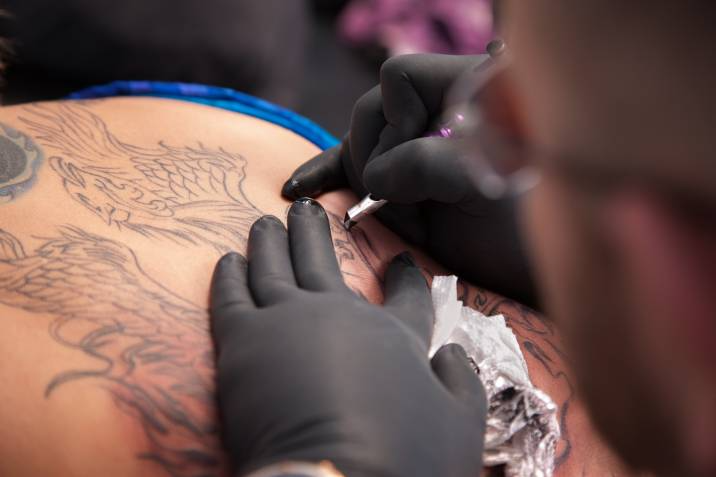 Do tattoo artists make good money? Yes, they do! There are many ways to use your skills to earn more. 
Open your own studio
With the growing demand for tattoos, put up your own studio and market yourself to potential clients through offline and online efforts. If you want to know how to start a tattoo business, you must meet the requirements before opening your shop.
Sell your designs
Many people want to get tattoos but don't want or know how to design them. If you love to create art, why not sell your designs? You can post your original artwork online through social media or by hosting them on a website.
Create a tattoo blog or vlog
You can create a tattoo blog or vlog if you want to do videos or write. Popular topics focus on tattoo aftercare and other things like piercing and tattoo designs.
Having a blog or vlog can allow you to monetise your content. Some of the best ways include selling ad space, sponsored content on social media or your blog or vlog, affiliate marketing, merchandise, YouTube Ad services, and more.
Learn and offer permanent makeup
There are more ways that people use tattoos in their daily lives. One of which is through permanent makeup. Many people get permanent makeup to reduce or remove makeup from their routines. Permanent makeup is cosmetic tattooing where micro-pigments are deposited on the face to create the look of makeup. Permanent makeup can be done on the eyebrows, the eyes as eyeliner, the lips as lip colour, and even scar camouflaging. 
You may also become a microblading artist. Microblading is an eyebrow tattooing technique to create hair-like strokes for realistic-looking brows.
Start earning more from tattooing today!
More people want to get tattoos, so why not take advantage of this demand and earn more from tattooing? Want to offer your services on your own time? Why not offer your tattoo artistry at Airtasker? You can post your services on the platform or look for people seeking your tattoo services. Market yourself to others by signing up on Airtasker and show off what you can do today.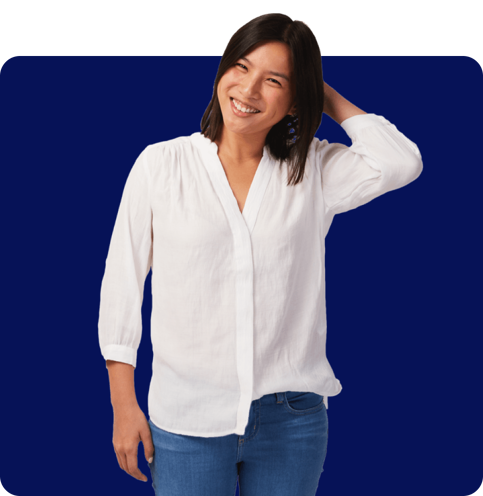 FAQs on becoming a tattoo artist
While you can get started on tattooing, it's best to have some art background before you consider becoming a tattoo artist. A tattoo artist needs to have a steady hand and the know-how to make designs since there will be tattoos that need good line work. Understanding colour theory and perspective is also a good idea since many tattoos require these skills. 
If you want to pursue becoming a tattoo artist, start practising how to sketch and draw to improve your skills.
It can be a lucrative career, especially if you work in major cities and are diligent in marketing yourself. Potential clients get to know their tattooists through word-of-mouth, so showcase your talents online and offline to make you more visible!