Home

/

Garden Lighting Ideas
Find landscape lighting experts, fast

Post a task with your price in mind, then get offers.

It's free and takes only a minute.

See how it works
Dim and gloomy are words you typically wouldn't want to associate with your garden. Gardens are ideally cosy spaces where we can spend time reading a book, drinking tea, or enjoying some company. Whether you have a pocket garden or a large, sprawling one, lighting is key to creating a relaxing space for the evenings.
It can be overwhelming to decide which lighting fixtures to install, so we've prepared a list of ideas for inspiration! 
But first, how do you illuminate a garden? 
Here are some things you need to consider before planning your lighting: 
Identify which parts of your garden you want to highlight (a tree, a pathway, a water feature, etc.) and create a lighting plan from there.   

Choose safe, highly rated lights designed for outdoor use. 

Read up on creating different lighting effects such as downlighting, uplighting, spotlighting, and silhouetting. 
40+ ideas for outdoor garden lights
Garden lanterns 
1. Electric lanterns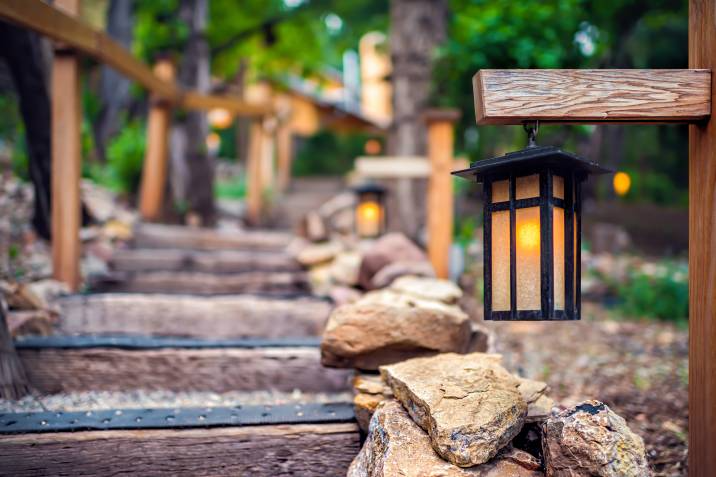 What's fantastic about garden lanterns is that they're so versatile! Hang them over your garden, or just let them sit on the ground. Most garden lights are electric these days, but they don't fail to give off that cosy ambience. 
2. Paper lanterns 
If you're feeling old-fashioned, there are plenty of traditional white paper lanterns available in the market. 
3. Garden lampions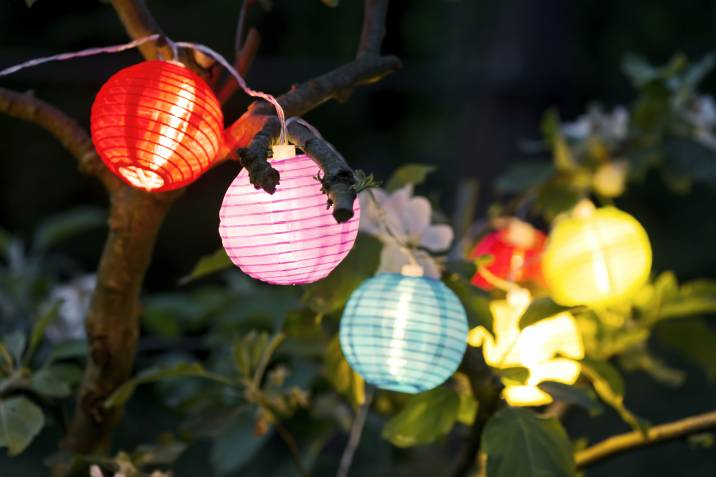 Lampions were originally small oil lamps, and the term itself originates from France. Try gathering as many coloured lampions as possible, string them together, and viola.  
Garden string lights 
4. String lights on trees 
String lights are also known as fairy lights or Christmas lights. They're fairly popular, so you won't have trouble looking for them if you decide to light your garden this way. 
5. String lights to illuminate your terrace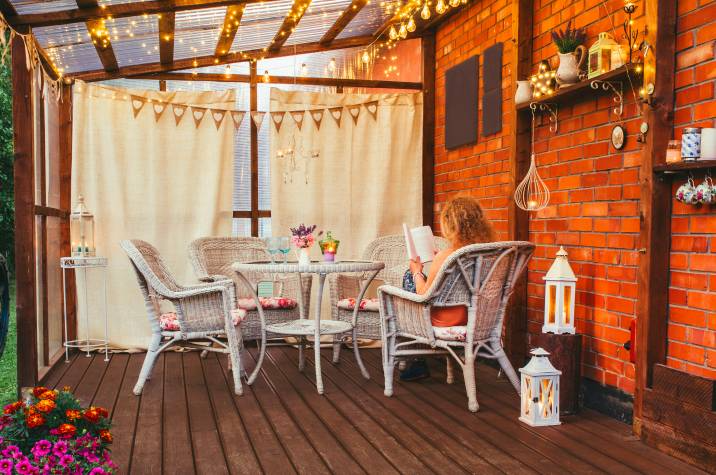 This will make looking out into your garden all the more special! 
6. String lights for twinkling topiary 
Aside from wrapping fairy lights around trees, you could also try them on your topiary shrubs. 
7. String lights on ropes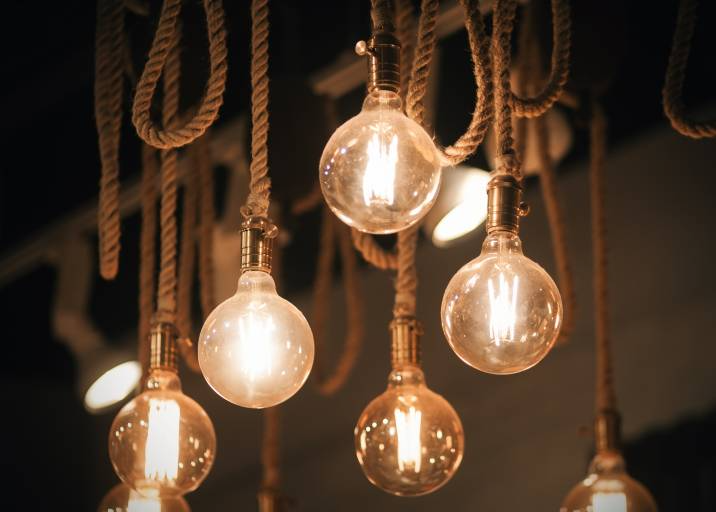 Instead of using a string, you could also hang small bulbs or fairy lights using ropes!
8. String lights across your garden 
Just like lanterns, you could use string lights to decorate your garden from one end to the other.  
9. String lights in bottles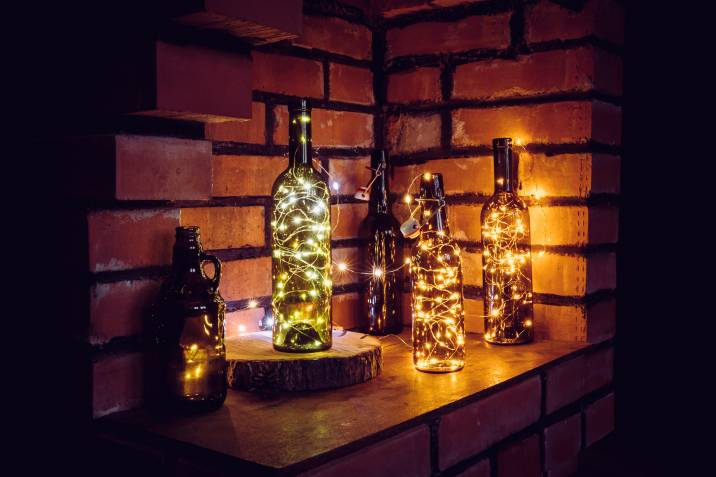 Another bright idea is to recycle glass bottles and fill them with fairy lights, just like this.
Garden fence and garden wall lights
10. Industrial bulkhead lights 
You can attach these to your garden walls. They're pretty sturdy, have a nautical feel, and provide a lot of light. 
11. Traditional wall lamps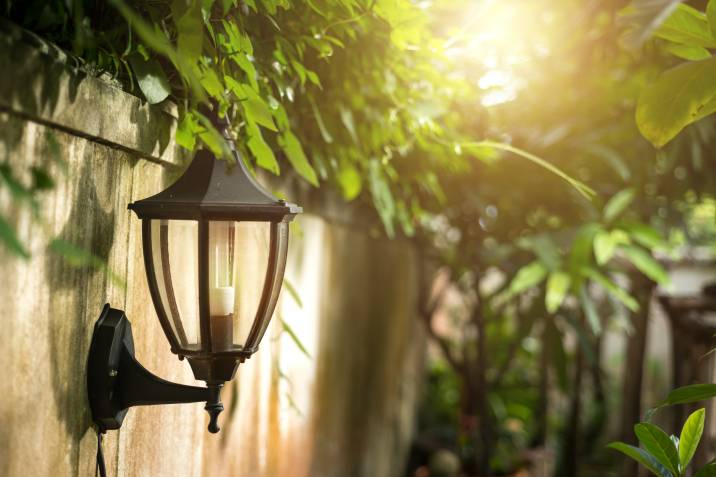 Ready for some nostalgia? These are probably the lamps you used to see growing up!  
12. String lights across fences and walls 
Walls and fences create boundaries and privacy, but they can also be a source of beauty in your garden!
Electric and LED garden lights
13. Discreet LED lights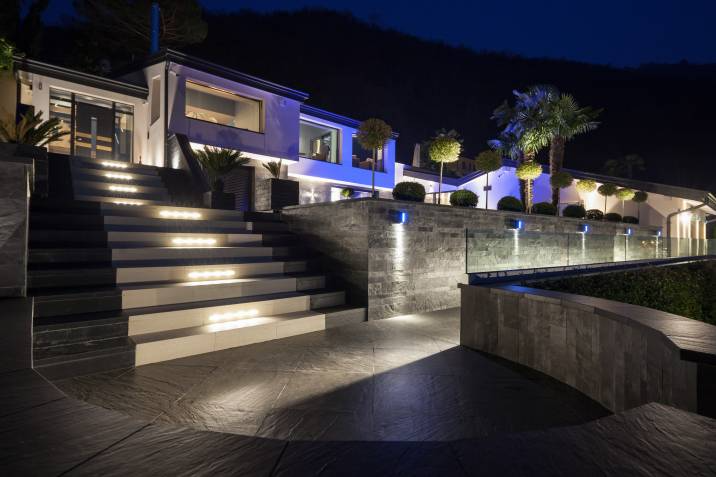 If you're not too fond of flashy lights, give LED strip lights a try. Some of these also come with remote controls to adjust the brightness from afar. 
14. LED spike lights 
You could use this to illuminate different parts of your garden, whether a statue or a tree. Spike lights stand out from the rest because they're easy to reposition, so you can adjust them whenever you want or illuminate a plant as it grows. 
15. Globe-shaped lights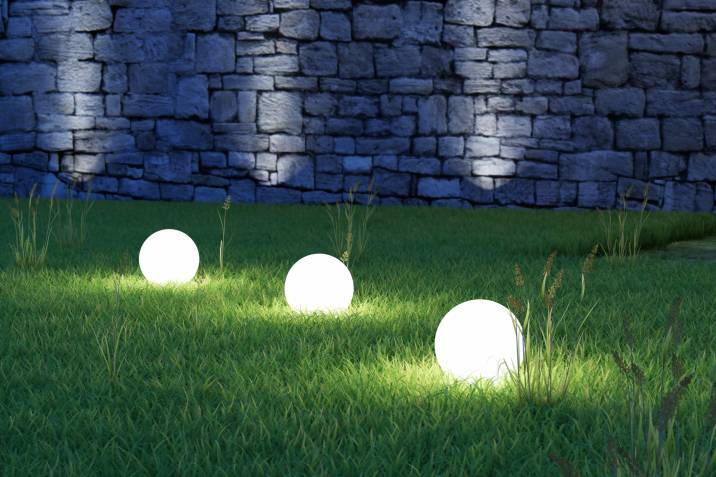 These glowing orbs resemble the moon, don't you think? You could line them up along a garden path or against a wall, providing much-needed illumination at night. 
16. Mushroom LED lights 
The possibilities are endless when it comes to LED lights. Seriously, they come in the most imaginative shapes! 
17. Outdoor chandelier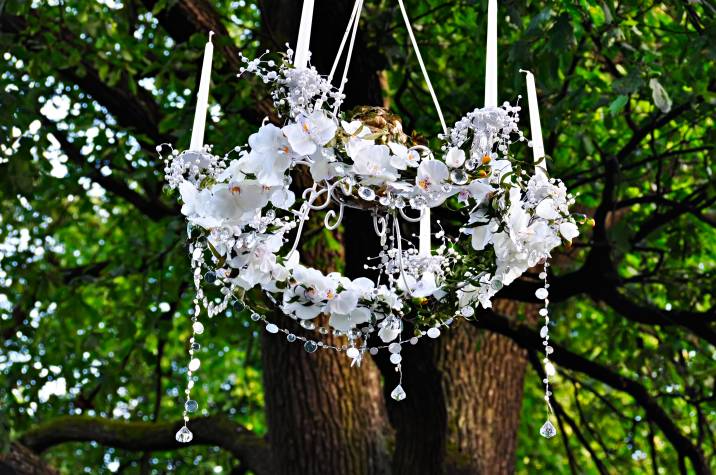 If you're aiming for something fancier, try using a chandelier outdoors. You could place it on your patio or courtyard and even have your meals under it.
18. Flower-shaped chandeliers 
Chandeliers come in different styles, and flower-shaped ones, in particular, will surely look amazing in your garden! 
Solar-powered garden lights
19. Solar lights to highlight pathways or driveways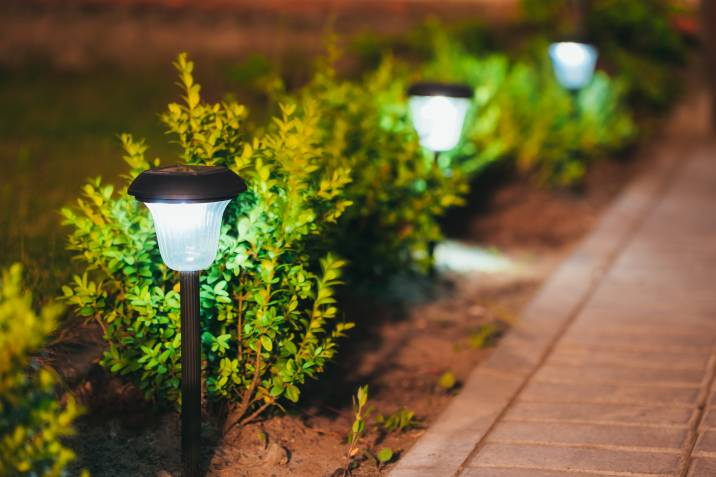 How can you light a garden without electricity? Your go-to will be solar-powered lights. During the daytime, these lights have batteries that will charge via sunlight. They'll have enough power to illuminate your garden by nighttime. 
20. Solar lights to illuminate greenery 
If your garden doesn't have bodies of water to light up, don't worry. You can also use solar lights to highlight your favourite plants and trees.
21. Solar lights positioned near water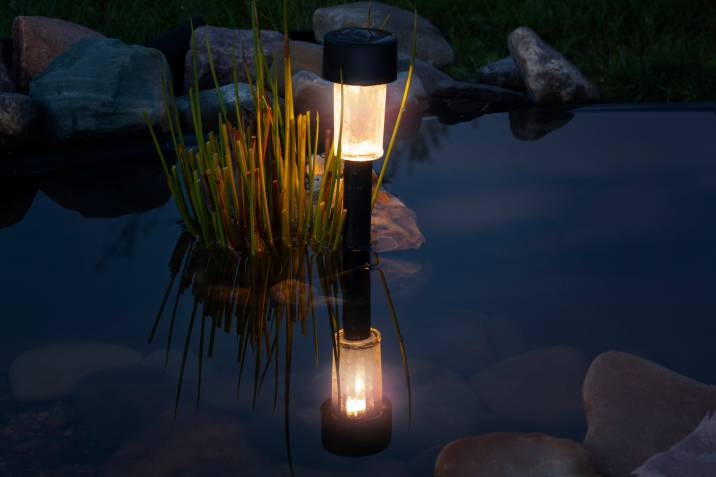 Try this if you're going for that dramatic look during your evening walks! 
22. Solar lanterns for your outdoor table 
If your garden is large enough for a table, you could use a solar lantern to illuminate the space (while saving electricity). These are portable, so you could even bring solar lanterns on outdoor excursions. 
23. Garden statues with solar lights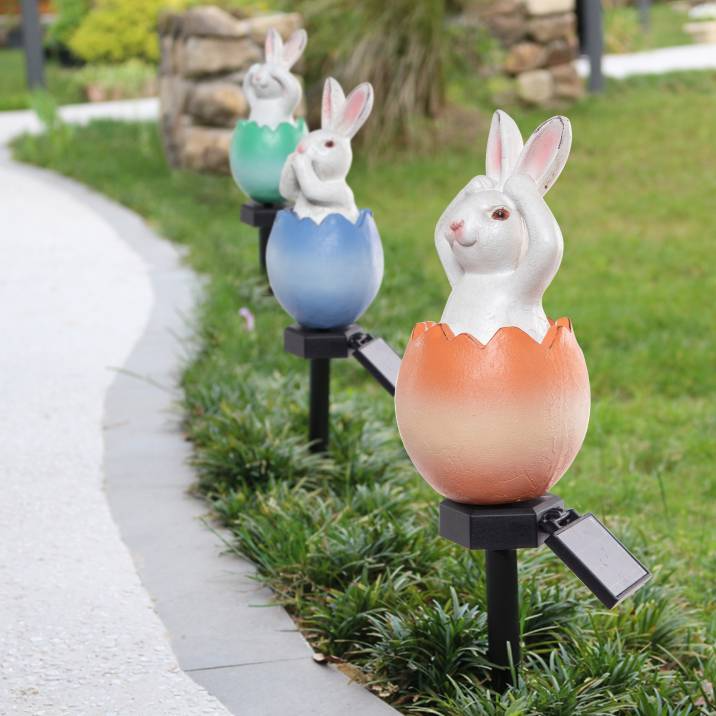 Yup, they exist! A quick check through online stores will lead you to various statues with specific parts that you can illuminate.  
24. Solar rock lights
These are rock-shaped lights that you can camouflage as part of your garden. Talk about being subtle! 
Garden post lights 
25. Torch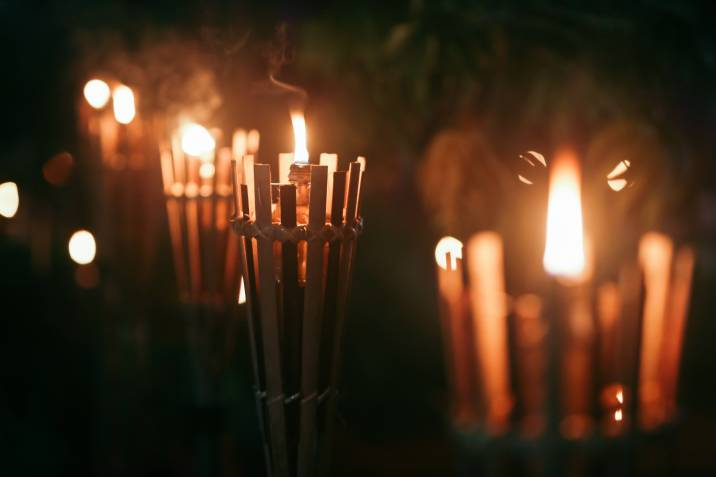 Do you want to feel like you're in an episode of Survivor? Try torches for your garden posts. Just observe safety precautions and extinguish fires when you're not using them. 
26. Traditional lamppost 
These old but gold lights now come in electric and solar-powered versions. 
27. Bollards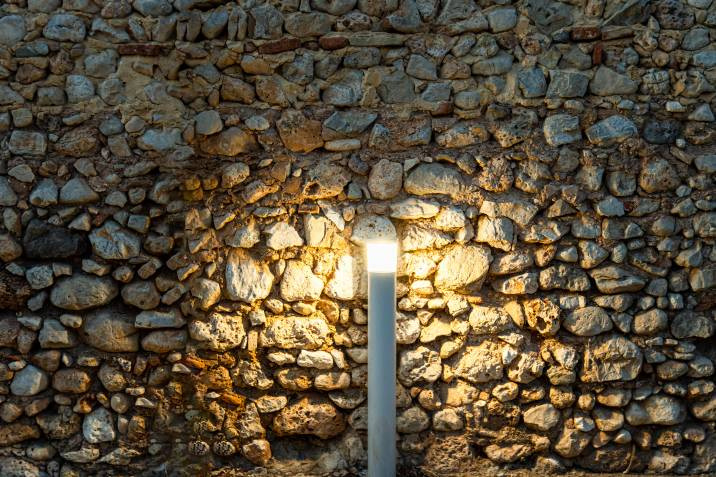 Here's a different version of the traditional lamp post: short and thick posts, commonly used in parking lots and sidewalks.  
28. Shepherd's hooks 
While these are commonly used for decorative purposes, you could also utilise them as posts by hanging garden lamps on them!  
Traditional garden lights
29. Tealight holders 
Tealights are mostly used as food warmers and teapot warmers, but they could also serve as small garden lights.
30. Firepit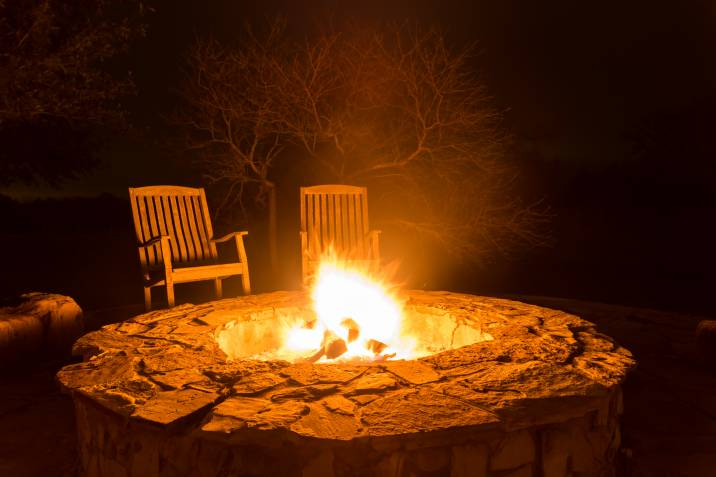 If you're not a fan of artificial lights, go for this more natural alternative that will keep you warm during the colder seasons.
31. Oil lamp
These old-fashioned lights will make you feel like a character from a historical drama, as if you're in a spooky ghost story or on your way to a romantic rendezvous. 
Light up furniture and gadgets 
32. Light-up planters 
What better way to highlight your beloved plants than by housing them in light-up planters? 
33. Light-up speakers
Two-in-one gadgets, here we go! There's a wide variety of speakers–and music–to choose from.   
34. Light-up tables (and chairs) 
Whether you're looking for colourful cube chairs or interactive LED tables, light up furniture is easily available online.
Quirky garden light ideas 
35. Mirror ball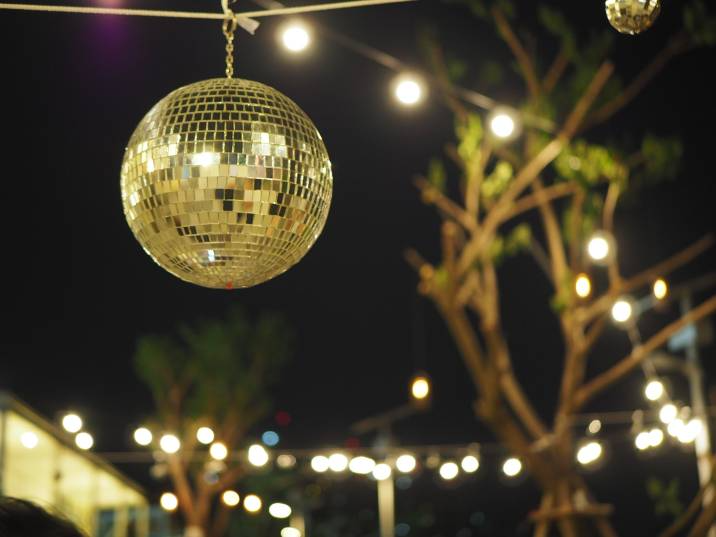 A revolving disco ball will add life to your garden and can serve as an interesting conversation starter for when you have company.
36. Giant lamp 
Want something that will be the centre of attention? Try installing an unrealistically-large lamp in your garden! 
37. Bulbs in bottles 
Do you have a lot of glass bottles just lying around? You could install bulbs in them to create some quirky garden lights.
38. Glass vase bulbs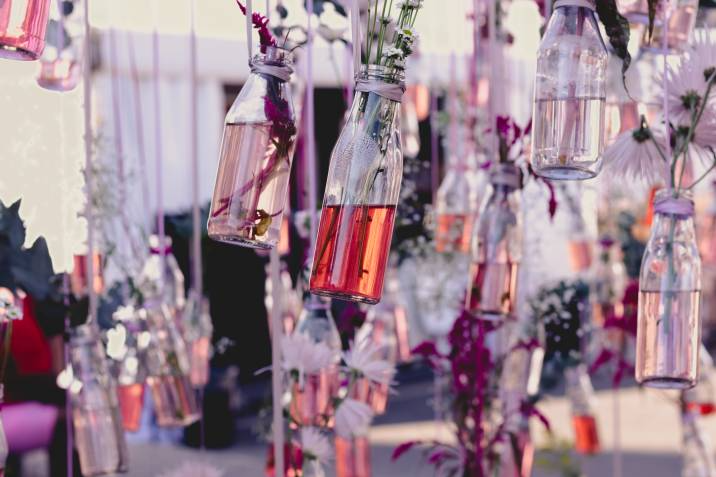 Another way to use glass bottles as lights and decoration is by filling them with coloured liquid and letting them reflect off already installed lights in your garden. 
39. Neon lights 
With neon lighting, you could form different shapes and even words for a more personalised touch. 
40. Glowsticks 
Remember those small lights you used to wave around during concerts and festivals? Why not use them as lighting?
41. Spooky lights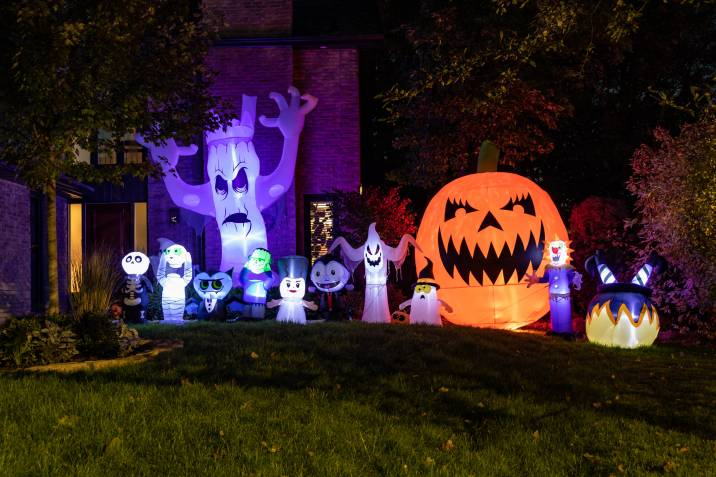 If Halloween's around the corner, these will be perfect! 
Light up your garden
Do you need help creating your garden's lighting plan? You can easily find a landscape lighting expert to help you on Airtasker. Our platform also gives you access to different gardening services and gardening designers who can help you achieve the look you want. Post a task today!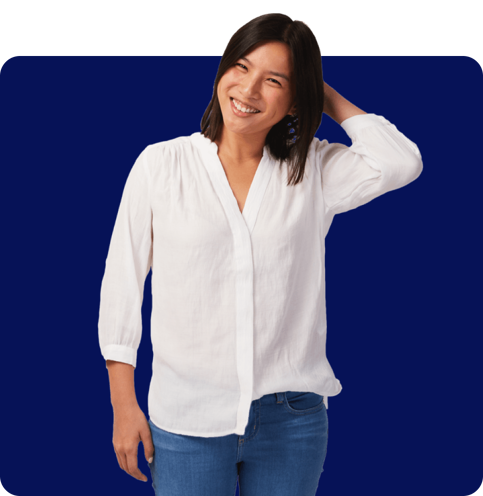 It's free and takes only a minute.