Home

/

Artificial Grass Cost Guide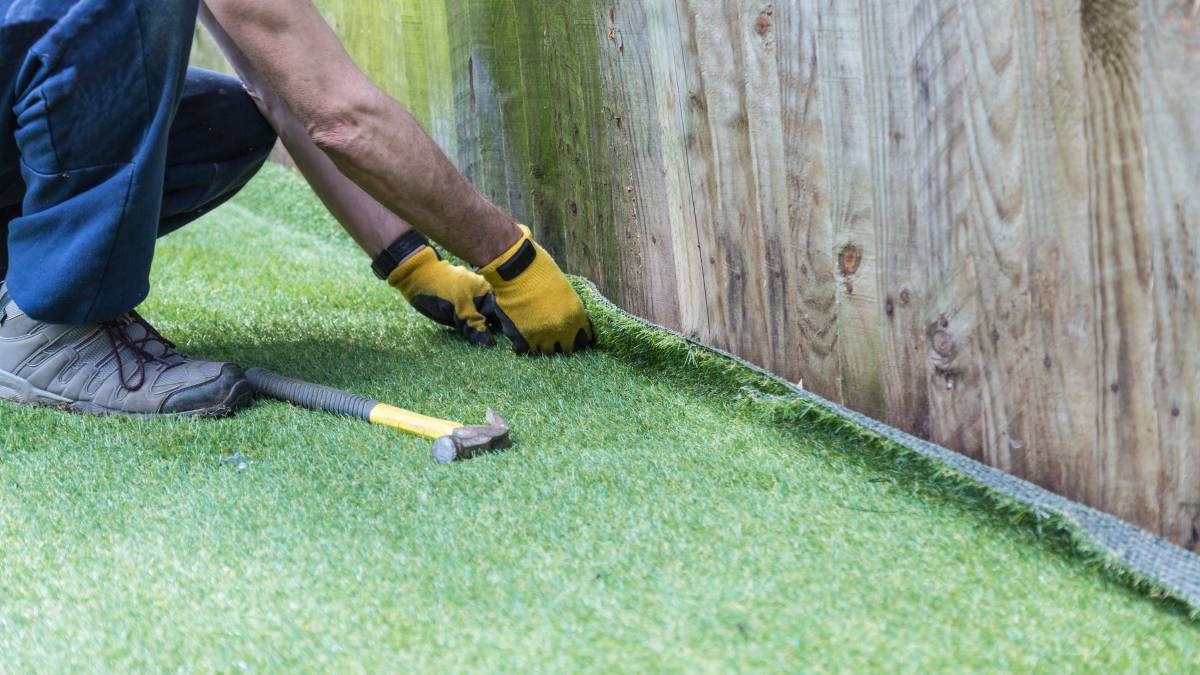 How much does artificial grass cost?
Get a free quote now
Post to find a price. It's free and only takes a minute.
Price guide
$30 - $100
Find artificial grass installers, fast

Post a task with your price in mind, then get offers.

It's free and takes only a minute.

See how it works
Are you tired of maintaining your verdant lawn? Artificial grass can help you lower your water bills. Moreover, it requires minimal maintenance and withstands foot traffic without wilting or becoming brittle throughout the year. On average, artificial grass installation costs $25 to $100 per square metre, depending on the project scope.
If you're planning to install synthetic grass, this guide will help you set the right budget. 
Artificial grass installation price list
How much does fake grass cost per square metre? Here's a simple table you can refer to:
| | |
| --- | --- |
| Outdoor surface | Average cost per m2 |
| Regular turf | $25–$40 |
| Low to medium-priced | $50–$80 |
| High-priced and complex installation | $70–$100 |

What factors affect the cost of artificial grass?
Here's what influences artificial grass costs in Australia so that you know what to expect before starting your lawn project. 


Lawn size and shape
The installation area is measured in square metres, and the measurement determines the amount of grass needed and the cost of the installation. 
Squarish or rectangular lawns are easier to measure. On the other hand, lawns with unusual shapes and curves are trickier, and professionals must measure them inaccurately to prevent wasted grass during the installation. Consider this when planning for your artificial grass project.


Land preparation and cleanup
Besides the shape and size of your garden, the cost of laying artificial grass can increase due to turf removal or area changes.
Removing old grass is easy for Taskers. Tools such as a spade or a cutter could help make the job faster, especially if it's a big garden. What takes time is clearing the area and removing rocks, bushes and other elements. After this, the foundation is ready to be laid out.
If you need more information on artificial grass landscaping costs, professional landscape contractors and architects can help build your dream garden.


Materials 
The next factor when calculating artificial grass costs is the different materials. Taskers would need to prepare a base made of crushed limestone, dried sand, and good-quality artificial grass to complete the project.
Aside from these, the specialised tools to be used can also increase the cost. If you have a big lawn and heavy equipment is needed to prepare the area, transport materials, and dispose of soil, expect additional fees. 
What types of artificial grass do Taskers install? 
Artificial grass comes in different types and specifications (pile height/grass weight). 
Nylon grass: Made of synthetic material (nylon) that is tough and can resist heavy wear and tear without losing its form. 
Synthetic grass: Also called polyethylene grass, this is the most common type of artificial grass. It offers a variety of textures. 
Polypropylene grass: This type of artificial grass is resistant to UV rays. However, it's vulnerable to other causes of damage. 
Monofilament grass: This artificial grass is considered the most durable type and is typically used in landscaping and sports fields. 
Reasons to install artificial grass 
Although it's more expensive than real grass, artificial grass offers several benefits: 
It's easy to maintain and install. Aside from occasional brushing, it requires almost no upkeep at all.

It will help you save up on water bills, garden equipment, fertilisers, and pesticides.

Kids and pets are free to run on it without getting dirty and muddy. It will still look good even after people play high-contact sports.

It lets you achieve a vibrant lawn even during cold winters and scorching summers. Unlike natural grass, it can also survive in shaded and indoor areas.

It's easier to work with when designing your garden or space. You can pick from different colours, lengths, and other specifications. 

Post a task for artificial grass installation 
It takes special skills and attention to detail to install artificial grass correctly. Hiring a professional artificial grass installer is a good investment because your new lawn will last longer. If you're ready to lay out artificial grass in your space, you can post a task on our platform and receive offers shortly. Here are some details to include in the request form:
Your budget

Your location

Lawn size and shape

Preferred artificial grass type
We can help you find professional fitters for your synthetic grass. If you have other gardening goals, like building a retaining wall or creating hedges, you can book Taskers in your area and make your home projects easier.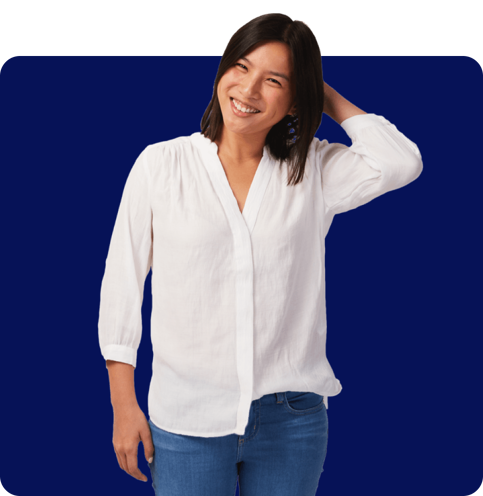 FAQs
Artificial grass usually lasts 10 to 15 years. However, more expensive, luxurious types can last up to 25 years. Artificial grass companies often include a warranty on the product to help you make the most of your purchase.
Artificial grass requires almost no daily maintenance! However, it would help to do some occasional brushing for the cleanliness of the lawn. This is particularly helpful, primarily if you have pets or play sports.
Artificial grass pertains to landscape grass that mimics the natural grass we have in gardens. It's usually longer than turf and looks more authentic. On the other hand, artificial turf is shorter and has a less natural feel. This is often used in sports and can withstand high foot traffic and lots of friction.
It's free and takes only a minute.