Home

/

Wedding Cake Cost Guide
How much does a wedding cake cost?
Get a free quote now
Post to find a price. It's free and only takes a minute.
Price guide
$100 - $1,000
Find wedding cake bakers, fast

Post a task with your price in mind, then get offers.

It's free and takes only a minute.

See how it works
Who knew the road to happily ever after involved crossing several pit stops? But rhetorics aside, dreaming up your wedding and making it a reality includes more than just finding the right colour palettes. There are a lot of factors that go into putting together the most special day of your life.
If you are a starry-eyed dreamer who is itching to make your wedding come alive, look no further than tackling one of the most important aspects - the wedding cake. This is not your ordinary bakery pastry. Wedding cakes are usually ornate and handsomely decorated with skyrocketing tiers to match. They serve an essential role in the couple's reception, where the wedded pair gamely feed each other a bite as the crowd cheers them on. 
Though wedding cakes prices vary due to a number of factors, the average wedding cake cost ranges from $100 - $537. But a starting price of $1,000 and above is not impossible too. We compiled this easy-to-refer guide for you to weigh your decisions in the best way possible. 
What factors affect wedding cake prices?
The average price of a wedding cake is still a ballpark estimation. We must take into consideration several factors beginning with the cake designer. While cake designers are paid per project, their tenure and expertise could raise the prices by certain percentages. But aside from them, here are other factors you should consider when looking up wedding cake prices:
Cake size
While single-tiered cakes have become all the rage during the pandemic, you may still be interested in the traditional 2-tier and 3-tier wedding cakes. The costs are still subject to variance, but here are the average costs according to the number of tiers:
| | |
| --- | --- |
| Type of cake | Average cost |
| Single tier | $100 - $300 |
| 2-tier | $180 - $325 |
| 3-tier | $350 - $675 |
| 4 tiers and above | $420 - $650 |
But if you are willing to go the extravagant mile, you can budget for a cake that is at least $600 - $1,000. These kinds of cakes are at least 6-8 tiers high. Not only that, such would include a comprehensive process: from an initial cake consultation to cake tasting a range of different flavours. 
Cake design
When deciding on a cake design, there are two kinds for you to consider. You have the traditional cakes and the contemporary cakes.
Traditional cakes: They are the tiered cakes in the usual round or square shape. Such cakes usually have tiers laced with fondant icing. 

Contemporary cakes: They are cakes that play with angles, shapes, and sizes. Though some of them still keep the traditional tiering, the shape of the tiers can differ from one another. 
Cake frosting
Now, we get to this sweet part: the cake frosting. Cake frosting refers to the sweet glaze that tops the cake. In this case, we look at three of the most common types, their definition, and the average cost. Take note that these cake frosting prices are mere ballpark figures, which could still be subject to change.
| | |
| --- | --- |
| Type of frosting | Definition |
| Buttercream | A soft mix of butter and powdered sugar |
| Fondant | A thick, coloured paste made out of sugar and water |
| Ganache | Chocolate and cream whipped together |

Cake ingredients
Cake ingredients factor in a lot for how much a wedding cake costs. For instance, using premium ingredients will jack your price up as compared to using regular ingredients. Some cakes use natural fruits or even liquor products to enhance the cake flavour and the overall aesthetic. 
If you want to save on 2 or 3 tier wedding cake prices, you can opt for a regular sponge cake. Such material is more versatile and can take on a diverse recipe, plus the waiting time is not as long as curing.
Delivery and setup
Wedding cakes significantly differ from regular cakes because of the way their tiers are made. Most cakes usually get cake separators, poles, and the like to ensure that the tiers are neatly placed. Plus, spillages and mixing of the icing are avoided. 
Location is also an essential factor when calculating wedding cake prices near you. If your reception destination is far from the bakery you engaged with, the delivery cost will also rise depending on where you are.
Additional costs to consider
When hosting a wedding, there are other costs you must keep in mind. The cake is already an investment, but here are some items that are more of add-ons than necessities:
Cake toppers: These refer to the accessories that you plant on top of the cake. Depending on what you have agreed on with the baker, they charge separately for the topper. 

Giveaways: A night to remember must have party favours. Whether it be photo booth photos or cute souvenirs, your guests will be sure to have a trinket of your special day. It is worth investing in, especially since this is the first step towards your road to forever. 

Dessert buffets: Did you say "chocolate fountain?" A sweet spread is something you can splurge on, especially if you have a sweet tooth. After all, you can have your cake and eat more sweets too. 
Tips to save on wedding cake costs
As you can tell, a wedding cake is already a hefty investment in itself. But did you know that you can save on your wedding cake? You still have to reserve a cut from your wedding budget, but you can slash it in half by applying these tips:
Be straightforward with your budget
Saving on a wedding cake requires planning. The cost efficiency does not come in the middle of the process when you realise that you cannot afford the sugar flowers or gold flakes that encase your wedding cake. Nevertheless, discussing the budget with your baker prior will help you save money on the onset and time on your baker's end. 
Keep your cake simple
As mentioned previously, the wedding cake cost will rise if you have premium ingredients. If you plan to scrimp rather than splurge, then tell your baker to keep the ingredients simple. You can opt for regular fruits rather than exotic ones or skip sugar flowers and have fresh flowers instead.
Have a sheet cake on hand
This is one of the big trade secrets of couples. While you have the extravagant cake in the foreground, you have a sheet cake that is pre-sliced and distributed to the audience. Not only will you have your cake still in good shape, but you also don't have to splurge on another well-adorned cake just for eating.

Say yes to your dream wedding cake and put up a task on Airtasker! We'll connect you to skilled bakers in your area who'll work with you to design the cake of your dreams.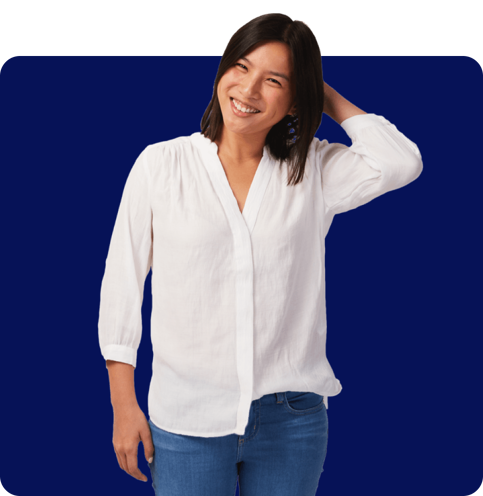 FAQs
Experts say you should list your top 5 cake makers and narrow them down until you find the right one. You can choose them based on their style and their expertise. Also, your professional personalities must jibe with each other. It is challenging to work with someone who does not align with the vision that you want.
Most bakeries and cake designers advise that you place your orders at least six months before your big day. This is to ensure that you have secured your slot with them, because sometimes during wedding season, bakeries tend to be booked up to the brim. It is best to be prepared and to allot ample time to choose.
A wedding cake consultation happens in three stages. It begins with a consultation appointment, where the couple visits the baker of their choice and discuss their vision. The second stage commences with the cake tasting and ends with the third stage, which is the signing of the contract.
There are four wedding cake flavours usually tapped by to-be-wed couples around the world. They are vanilla, chocolate, yellow, and red velvet.
Depending on your agreement with your baker or cake designer, you can either pay upfront or in instalments.
It's free and takes only a minute.