Home

/

Downlight Installation Cost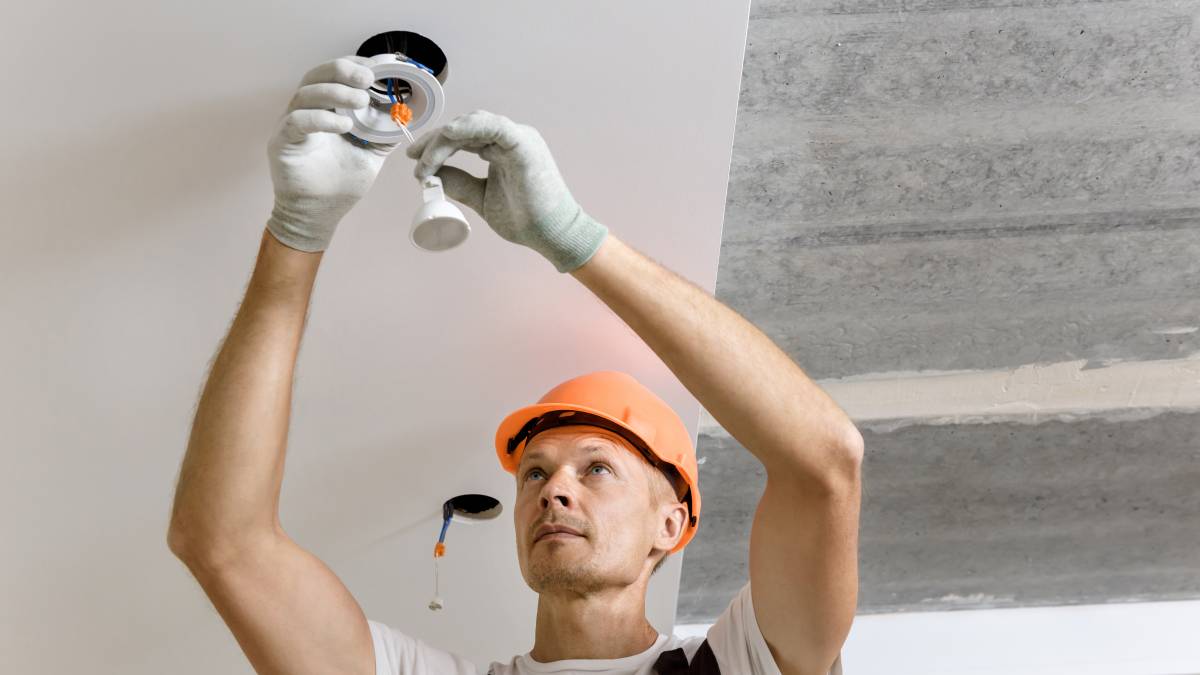 How much does downlight installation cost?
Get a free quote now
Post to find a price. It's free and only takes a minute.
Price guide
$68 - $450
Find downlights installers, fast

Post a task with your price in mind, then get offers.

It's free and takes only a minute.

See how it works
Downlights are excellent lighting fixtures because they require little space, and can be adjusted based on your mood. Installing these lights yourself can get a little complicated and may lead to potential danger not just for you but for your entire household. That's why it's recommended to get an electrician to install it. 
It costs $120 to $400 to get a licensed electrician to install your downlights for you. This fee also covers replacing your old lights with downlights.
Downlights brighten up your place and make it more aesthetically pleasing. If you want to put some of these, this handy cost guide can help you set the right budget. 
Average downlight installation cost per state
Downlight installation may have different rates based on which state you're in. Here's a breakdown of the different average costs per state.
| | |
| --- | --- |
| State | Average electrician cost per hour |
| ACT | $68 to $303 |
| NSW | $117 to $370 |
| QLD | $146 to $450 |
| SA | $95 to $270 |
| VIC  | $130 to $420 |
| WA | $123 to $370 |
| TAS | $120 to $400 |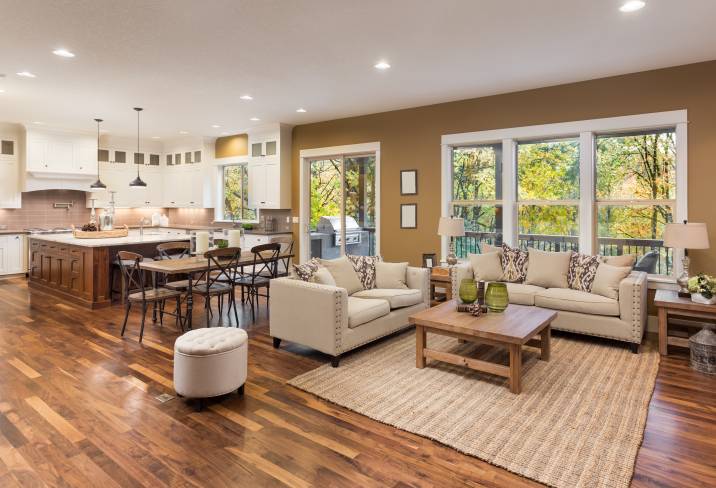 Factors that affect downlight installation cost
Several factors affect the cost of downlights. Here are some of them.  
Type of bulb
You can opt to use different types of light bulbs depending on the function of the room where you want them installed. The bulb type greatly impacts the overall cost of downlights, as this will determine the job's complexity. The cost to install LED downlights and supplies is usually included in the overall rate of the electrician. 
The number of downlights 
Another factor that affects overall cost is the number of downlights you want to be installed. If you often find yourself debating over how many downlights you should have installed, the simple answer is that it will depend on the size of the room and the mood you want to go for. 
For instance, you can place 12 lights in a 14-square-metre bedroom. You can consult with your installer for their recommendation if you're unsure. 
Where you want them installed
The more inaccessible the area is, the more expensive your electrician's rate might be, especially if the electrician will need to make wiring adjustments or use different materials. 
You also have to consider if you want them installed indoors or outdoors as these would require different approaches. For instance, outdoor downlights need frequent inspections from an electrician, given the wear and tear due to weather. However, you may only need a few lights outdoors than indoors. 
Complexity of the job
Labour costs will vary depending on the complexity of the job. For example, the depth and material of the ceiling will dictate the duration to get the job done, and more hours mean extra labour costs. Moreover, the different types of bulbs might need different approaches. If you want a good number of downlights, your electrician may need an assistant.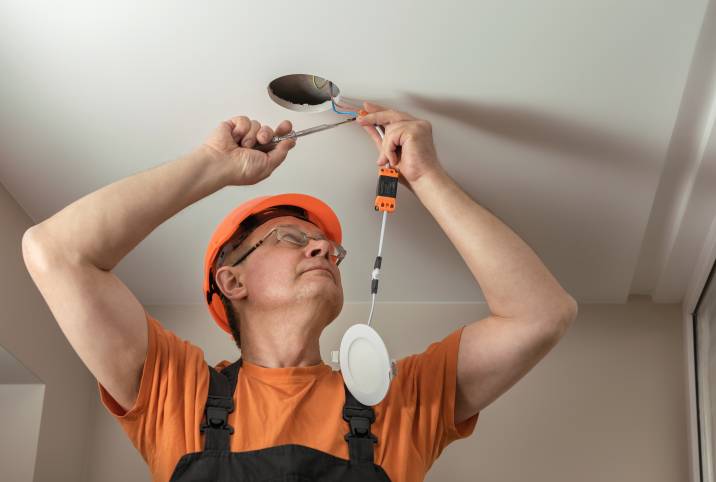 Downlight bulb types and their pros and cons
Choosing the type of downlight bulb is just as important as selecting where you want them installed. Here's a list of the different types of downlights you can choose from to make your decision-making process easier. 
Incandescent
Incandescent are traditional light bulbs used in most households because they require a low initial investment. 
Pros: 
Produces warmer light compared to fluorescent lamps
Cheap and easy to install, so labour costs wouldn't be as high
Cons: 
Needs more wattage to operate
Can easily break
Multiple incandescent light bulbs are no longer available 
Compact fluorescent lamp (CFL) 
Compact fluorescent downlights are common in older homes and workplaces. 
Pros:
Offers many colour variations
More affordable than LED
Can provide at least 10,000 hours of use
Cons: 
May be incompatible with dimmer switches
Recurrent switching can significantly reduce its lifespan
Might contain mercury, which is a toxic substance to humans and animals
Halogen
Halogen bulbs are very much like traditional lighting - they emit a warm and yellowish glow as opposed to a blue one, so they make for great mood lights. 
Pros: 
Cons: 
Only offers a two-year lifespan
Halogen bulbs are being phased out 
Led emitting diode (LED)
While they may be more costly upfront, LED downlights are a more energy-saving solution than incandescent bulbs. Quality LED bulbs can reduce your energy consumption in the long run. 
Pros:
Requires less heat in producing high-quality light
Helps you save on household cooling
Can last up to 30,000 hours
Cons: 
Initially more expensive
Minimized wattage
Can falter in extreme heat 
Post a task for downlight installation
Now that you have a good tell of the different factors influencing overall costs and a thorough look at the pros and cons of each type of bulb, the next step is to create a task and find a reliable Tasker.
Posting a task is simple. Simply go to our platform and click "Post a task." To get quick offers and reasonable quotations, include any essential details your Tasker should know, such as the following: 
Your location
Where you want the downlights installed
The type of bulb you want
Preferred schedule for your availability
It is important to have a professional install your downlights as this task involves electricity. Hiring a skilled downlights installer ensures your home gets the right mood lighting as they fix your bulbs properly.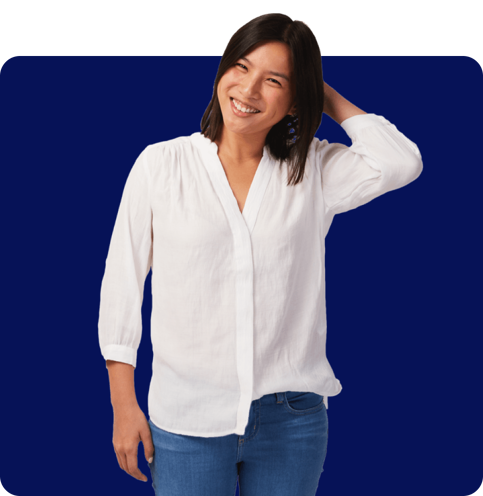 FAQs
Installing downlights should not last more than a day. This is a fairly simple task, especially if your household's electrical grid is already set and you have everything you need in order. But wiring issues can extend the time and increase installation costs. 
This depends on the type and number of light bulbs you use. LED lights are the most popular and excellent energy-saving option in the market. In modern homes, you can find a LED bulb lasting up to 15,000 to 30,000 hours.
It's free and takes only a minute.