Home

/

Termite Treatment Cost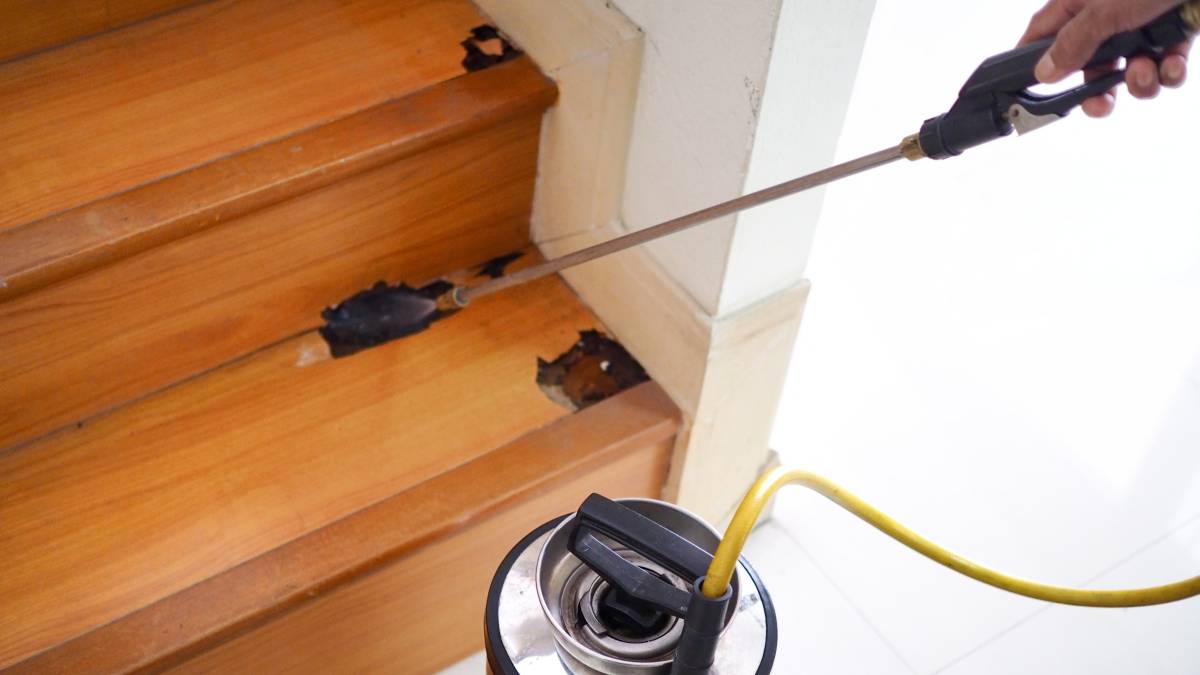 How much does termite treatment cost?
Get a free quote now
Post to find a price. It's free and only takes a minute.
Price guide
$180 - $10,000
Find termite treatment specialists, fast

Post a task with your price in mind, then get offers.

It's free and takes only a minute.

See how it works
Termite infestation is no small matter when the integrity of your home is at stake. Termite treatment costs may reach thousands of dollars when these pests are left unchecked – you wouldn't even know an infestation is happening until it's too late. 
While DIY termite treatments are possible, you'd only be doing preventions instead of actual treatment at best. We highly suggest you tap into pest control professionals for help, specifically a termite treatment expert. 
Are you wondering how much termite treatment costs? On average, basic termite treatment can start at $180, with a wide cost range between $330 and $3,500, depending on the prevention and treatment measures needed and the extent of the damage. Below is a handy guide to help you set a budget for the service you need. 
Price list of termite treatment services
| | |
| --- | --- |
| Treatment type | Average cost |
| Chemical treatment | $330–$660 |
| Termite bait systems | $2,500–$3,500 |
| Termite barrier | $2,000–$3,500 |
| Termite fumigation | $10,000 max. |
Factors that affect termite treatment costs
Here are the variables one should consider in determining the estimated cost for termite treatment.
Type of treatment
An inspection must be conducted first to determine the type of treatment needed. You can refer to the table above for termite prevention costs based on the type of treatment.
Note that the treatment costs are also dependent on frequency. For instance, treatments like termite bait systems must be conducted every four weeks, which can get expensive really quickly.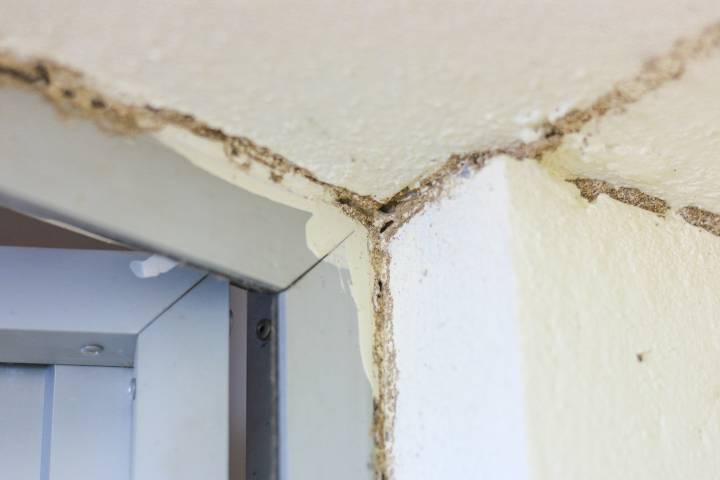 Termite types
The type of termites that infest your home affects the cost of treatment, as this will primarily determine the kind of treatment needed for your property. Three types of termites could infest your home:
Subterranean termites: These pests love moisture and are often found beneath your home's foundation. Signs of infestation include small mud tubes from the ground to the wood they are infesting for food.

Dampwood termites: These are sneaky pests that need plenty of water to survive. They make themselves well-hidden, causing significant damage to your home before you realize it. They leave hard-to-track traces and plug up the damage they cause with their feces to retain moisture in the wood, which is key to their survival. 
Drywood termites: These termites don't need as much moisture, unlike the other two types, since they get the water they need from the air and the wood they eat. Drywood termites can flock in one area or appear in multiple areas. They can incur significant damage to your home if left unchecked, which comes with hefty repair costs.
Size of the structure
The extent of the infestation and damages caused by termites may vary based on the size of the structure that needs treatment. Worst case scenario, an entire house termite treatment can cost up to $5,000 if you go with termite barriers and termite baiting for a full treatment. 
The frequency of treatment may also dictate the total cost if you choose to get the service from one service. You can check with your specialist for their annual termite treatment cost, termite treatment maintenance, or inspection.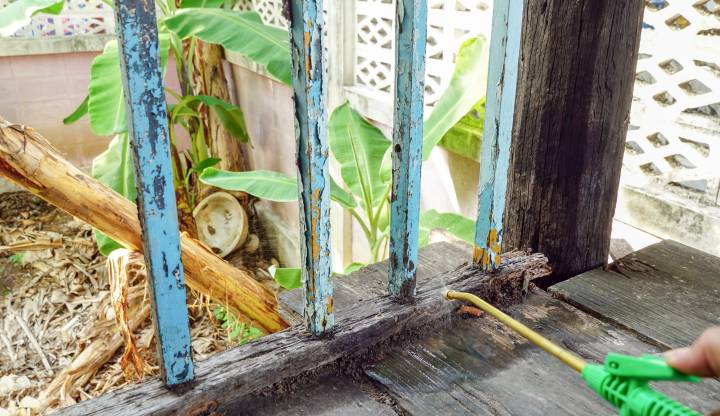 Pretreatment
This preventive treatment should be conducted before building a structure. There are several ways you can pretreat a building against termites:
Soil treatment: The soil will be pretreated before the concrete slab is poured. This is the common option in pretreating new construction projects.
Borate treatment: The wood studs of the structure will be treated at the dried-in stage of construction. This is also considered a green or eco-friendly termite treatment as it relies less on chemical termiticides.
Termi-mesh: This termite service add-on is a green physical termite barrier applied to piping penetrations before the concrete slab is poured. As this is a stainless steel barrier, this finely woven mesh will last the structure's lifetime and cannot be penetrated.
Baiting system: This annually-monitored system is installed around the perimeter of the structure once all the landscaping is done. This option is also available after a construction project is completed, which can be done annually. 
In the case of pretreatments for houses on sale, the cost is often covered by the seller. Usually, it's already included in the price. The costs for these measures are similar to actual treatment procedures. 
Post a task for termite treatment
It's good to know the factors influencing the pricing for termite treatments, so you can easily move on to the next step - to create a task and find reliable Taskers. These are some of the details you'd want to include in your post to receive a more accurate termite control quote:
Whether there's a need for an in-depth inspection or not
Details on any damage or signs that could help in determining the type of infestation
Specific spots where you see the damage
Preferred treatment type
Budget
The more details you can lay down for Taskers, the better. And the sooner you pin these down, the sooner and more convenient it is for you to get in touch with termite treatment experts. So book a task on Airtasker today and have Taskers take on your termite infestation woes ASAP.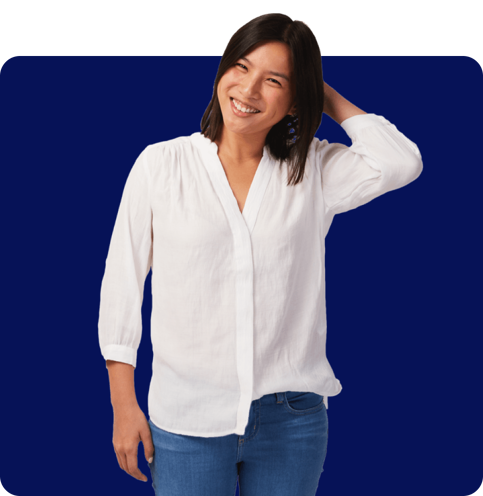 FAQs
Also known as pretreatment, this is a measure for new construction projects to future-proof structures from termite infestations before they even lay the property's foundation.
Generally, pretreatment should be covered by the seller or current owner unless the new owner or buyer agrees to shoulder such costs.
Typically, no. Home insurance tends only to cover unexpected damaging scenarios like natural calamities, not damage that can be prevented by maintenance like termite infestation.
You can, but we advise that you let the experts handle this one. With damage that can potentially destroy homes, it's paramount to have capable pros inspect and treat every nook and cranny that someone untrained can easily miss.
It's free and takes only a minute.