Home

/

Cost of Windscreen Repairs and Replacement
How much do windscreen repairs cost?
Get a free quote now
Post to find a price. It's free and only takes a minute.
Price guide
€100 - €380
Find windscreen repair & replacement experts, fast

Post a task with your price in mind, then get offers.

It's free and takes only a minute.

See how it works
Whether you call it a windscreen or windshield, the front glass of any vehicle is an essential part of its safe operation. Not only does it give you the fullest range of view possible, but it also shields you from the elements as you drive or use the vehicle. Unfortunately, it can take nothing more than a pebble kicked up by a passing car or several extremely hot days in the sun to cause damages and cracks to your windscreen. In this pricing guide, we are going to consider windscreen repairs and windscreen replacement costs, and when is the right time to have such work done.
After all, there are times when the windscreen can be safely and effectively repaired rather than a full-blown replacement. Yet, you should know what to expect in terms of options and pricing. This guide is going to help you learn more about average costs and help you choose the right provider.
Do You Need to Replace a Windscreen?
Although you may own a vehicle, or even several vehicles, and never once need windscreen repairs or a replacement, it helps to know when it is time to get a new windscreen installed. To do that, however, you must understand the significance of your vehicle's windscreen.
After all, it is far more than a big window at the front of the car or truck. We already mentioned that it shields you from the high-speed air flow and the elements (weather, debris, dirt, sand, leaves, insects, and so on) passing by. Yet, it is also a key component in a vehicle's overall structural integrity. It gives support to the upper area of the body and roof, and it is there to enhance the strength of the vehicle should it undergo an impact or even roll over. 
The typical windscreen is made of extremely strong materials, usually two layers of glass with a middle layer of reinforcing plastic. This laminated construction gives shatter-resistance and strength to the glass. It is what also helps prevent the glass from blowing into thousands of pieces if something strikes it.
And it also creates an air vacuum for the car. This is why there are standards for all windscreens in Australia, and these standards are a part of Federal law!
So, it is a good idea to consider windscreen repairs or a full replacement whenever there is any sort of damage. You should not operate a vehicle with a windscreen that obstructs your view due to damage. This means:
No lines or cracks that impair or distort the driver's view

No damages that compromise the integrity of the glass

No damages that might suddenly worsen and cause further cracking or even shattering
Technically, in most areas, it is illegal to drive with a cracked windscreen, and even a chip can worsen into a crack. So, it is simply a wise idea to seek out a replacement straight away.
Can't I Safely Drive with a Chipped Windscreen? 
This is a "yes and no" answer. Typically, you do not want to continue to operate a vehicle if there is damage that meets the following criteria:
Cracks longer than 75mm

Cracks that extend to the edge of the glass

One or more cracks that are 30mm long in the driver's side of the glass

"Stars" more than 16mm in diameter anywhere on the glass

Any damage that impairs or blocks a driver's view 
Small chips of insignificant size can often be repaired using affordable kits and similar products or through professional repairs. However, since most chips and cracks will worsen over time, it is often best to get windscreen repairs as soon as possible after they occur.
What Does Windscreen Replacement Involve? 
It is never advisable that you attempt any sort of windscreen replacement on your own. In fact, as safety standards are so specific, it is essential to always work with an expert when getting repairs or windscreen replacement. The steps used in a repair are straightforward and involve:
A technician removing all moulding/trim inside and out

Cutting and removing any sealant on the perimeter of the windscreen

Removing the damaged windscreen (speciality tools are required)

Cleaning the area and replacing sealant with a new bead of sealant

Lowering the new windscreen into position and ensuring it is fully aligned and properly seated

Applying a new bead of sealant

Restoring interior and exterior moulding/trim

Stabilizing the new windscreen until the sealant is fully cured

Removing tape and stabilizers and ensuring the process was effective
The average amount of time for the work is about two hours, plus time for the new seal to cure. 
What Does Windscreen Repair Involve?
If your windscreen is damaged, it will come in the form of a chip or crack. Depending entirely on the size, depth, type and location of the chip or crack, you can have an expert use a glass filler and coating to make the repair. Yet, dirt and debris can aggravate chips, and any damaged windscreen (even a small damage) can lose its structural integrity over time. To ensure the utmost safety, never delay in getting a chip or crack assessed by an expert and take steps to address the issue straight away.
Typically, single chips cost from $40 to $50, with an additional $10 for every other chip fixed during a repair. A crack less than 75 mm in length averages around $50 to repair, while those over that length require a windscreen replacement. Repairs carried out by experts typically require little more than 30 minutes to an hour to complete.
How Much Will It Cost to Replace My Windscreen in Australia?
There are "average" prices for windscreen replacement in Australia, with most ranging from a few hundred to several thousand. The repairs are not often based on hourly rates (which are typically $30 to $100+ per hour), but instead per the job. These different windscreen replacement costs depend on the:
Make

Model

Year

Intensity of damage

Where/who does the repair
| | |
| --- | --- |
| Type of Vehicle | Price guide |
| 2006 Toyota RAV4 | $210-$220 |
| 2016 Hyundai Accent | $200-$400 |
| 2007 Ford Fiesta | $350-$380 |
| 2008 Mazda 6 | $275 |
| 2013 Nissan Dualis/Dualis=2 | $345-$375 |
What Factors Affect the Cost of Windscreen Repairs or Replacement? 
Many insurance policies cover the cost of windscreen replacement, yet there are issues that affect the total cost for any replacement job. The age, make and model are key factors, but any customisation also affects total cost. The type of glass selected and parts available exclusively through a dealer may also boost fees. Luxury brands, like Mercedes, for example, often end up with window replacement costs at two to three times those of other vehicles.
If your windscreen has special features, such as automatic wipers, tinting, digital displays and other elements, it will be costlier. Whether your insurance covers the entire repair will not have an effect on price, but the insurance itself may be more.
The need to replace more glass, such as side windows or the rear windscreen also substantially increase the total cost of the work.
How to Create Your Windscreen Repair or Replacement Task 
Are you ready to hire an expert to do windscreen repairs or a full replacement? If so, it takes only a few minutes to itemize your needs and then post it as a listing on Airtasker. You just wait for your offers to arrive, compare them (considering everything from feedback to pricing), and make your choice. Your expert then comes to whatever location your vehicle is located and does the repair or new windscreen installation.
Here's a list of issues we recommend you include in any listing:
Time frame required (emergency, longer amount of time available, etc.) 

Budget (the amount you have for the project)

Your location and if you anticipate any issues or challenges posed by the location

The make, model and age of the vehicle along with notes on the severity of the damage and if there are other windows in need of service

Any thoughts you have on issues or challenges

The materials and parts you will provide (and ask for a quote on them if you want to compare your options)

If you require a warranty on labour (and materials if you don't supply them)
The more details you offer, the easier it is for a provider to give an accurate and competitive offer. Keep in mind that most will also use your listing as a guideline for when they arrive to do the work – so accuracy and honesty is key!
Find windscreen repair & replacement experts, fast
Post a task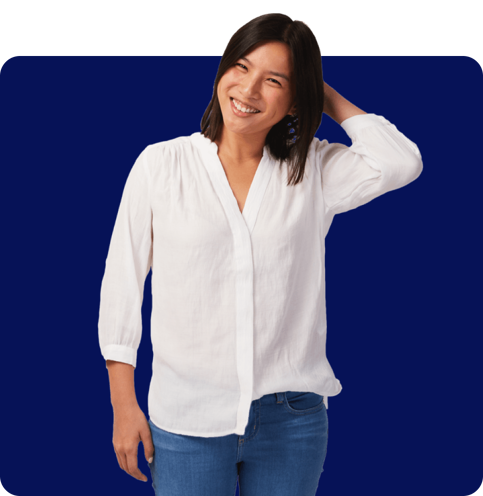 FAQs About Windscreen Replacement or Repair Prices
Windscreen repair and/or replacement may not be a standard feature in your auto insurance coverage. Whether it is added on or part of the premium, pricing varies widely. The average cost for a replacement in Australia is around $250 to $1000+, and so even a small insurance premium may pay off if you do need a costly replacement. Putting in a claim should not affect the cost of the policy.
It is incredibly important to repair or replace a windscreen with damage. It ensures a clear line of sight, structural support and safety. Some damages worsen quickly, so windscreen repairs must be taken seriously.
In almost all parts of Australia it is illegal to operate a vehicle of any kind with a cracked vehicle. It is unsafe and impairs the driver's view, while also making the windscreen vulnerable in the event of an accident.
Side windows and rear windows (also referred to as rear windscreens) are entirely different components and come with their specific sets of costs for repair or replacement. Most glass repairs are based on the full repair and not an hourly rate, so average pricing will usually apply.
It's free and takes only a minute.