Home

/

Bridal Makeup Cost Guide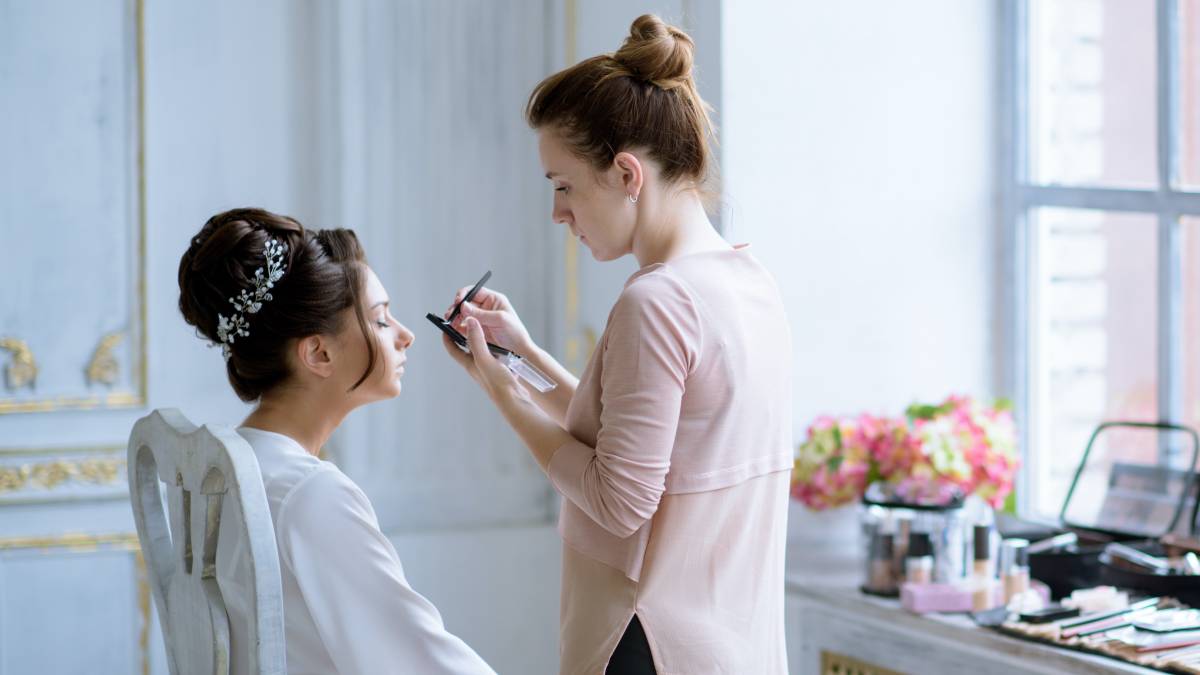 How much does bridal makeup cost?
Get a free quote now
Post to find a price. It's free and only takes a minute.
Price guide
€75 - €200
Find wedding makeup experts, fast

Post a task with your price in mind, then get offers.

It's free and takes only a minute.

See how it works
Your wedding is one of the biggest days of your life. It is a time to celebrate, enjoy family and friends, and feel like the most beautiful version of yourself. One way many brides like to pamper themselves on the special day is with a custom makeup application. Even if you love doing your own makeup, a professional application will give you the chance to relax and use the highest quality products available. You can even treat yourself to a set of false lashes or an airbrush makeup application from a professional. 
Bridal makeup applications can range from $75 to $200 per person for the bride and bridal party. The bride's makeup is typically more expensive because a custom foundation shade will be used, as well as other high-end products to ensure all-day wear. Bridesmaids and the mothers of the couple can also be included in bridal makeup packages, and are typically in the $60 to $100 range per person.
Indulging in a professional makeup service on your wedding day can help you to feel fresh and confident as you walk down the aisle. However, there are many things to consider before you hire a professional makeup artist. You want to choose someone who provides a quality service for an affordable price. Here's how to find the right artist for you:
Factors That Influence Bridal Makeup Costs
No two bridal makeup applications are the same. Independent artists and salons alike charge differently based on the package options you choose, as well as their experience and reputation in the local beauty community. Some of the most common factors that can increase or decrease the price of a bridal makeup service include:
Number of people

Including false lashes

Full day booking vs. morning service

Bridal hair services and makeup trials

Travel fees
Many women frequently apply their own makeup, so some brides choose to reserve this service for just themselves (as all eyes will be on the bride and not guests). However, if you want to give your bridesmaids a special gift you may want to include them in the makeup service. Bridesmaids and other guests' makeup service is often less expensive than the bride's makeup. You can also save on package deals when booking multiple services for the day.
In addition to bridesmaids services, you may want to include false lash applications or a hair styling service in your wedding package. Not all makeup artists double as hairstylists, so you'll want to check with the company you book with as to whether they offer both as a packaged service.
Before you book the artist for hair styling or makeup, you will want to schedule a trial to determine the details of your wedding look and give your stylist details on what you like and don't like. This helps your artist to provide the best service and help you decide whether the stylist is right for you. Trials typically cost more; however, some artists include a trial as part of the service. 
Some brides are content with one bridal application, but others want their artist to stay for the wedding for touch ups, especially after the ceremony when portrait photography usually takes place. Some brides opt to have the artist create a totally new look for the reception, switching from a natural daytime look to a more dramatic evening flare. These services cost more than a morning application but may help you feel pampered and confident throughout the day.
How to Choose the Right Freelance Artist or Salon
As with all your other wedding vendors, choosing an artist that is affordable is important to making your wedding day memorable without adding stress to your big day. You want to ask about pricing upfront, but should also take into consideration the artist's experience, the products they use, and what is included in your package. Your wedding makeup will last in photographs forever. It is essential to choose an artist whose style you like and who understands your needs. 
Before you even meet with an artist, look at their online portfolio. Some artists specialize in dramatic, Hollywood style makeup, while others focus on natural beauty. You'll want to choose an artist whose portfolio looks similar to your makeup style, whatever that may be. Most professionals recommend you choose a bridal style that closely resembles your everyday look, so that you not only feel comfortable, but look like yourself in your timeless wedding photos. 
After viewing their portfolio, seek out customer reviews and ask for package options. Reviews will give you a good idea of the artist's real skill, and if they have a good reputation among past brides. Asking about service options and pricing upfront is also important. You want to know, for example, if there is a minimum number of services and if this will impact your decision.
Make the final decision on your artist at the trial. Just because you book a trial doesn't mean you have to hire the artist. If you try more than one look and don't love the way you feel, then the artist is probably not the right match for you. It's better to spend a little more on trials with different artists than to hire someone and not like your makeup the day of the wedding. 
Saving On Your Bridal Makeup Services
Weddings are expensive endeavours, with the average cost ranging from $20,000 to $30,000 for a traditional day (destination weddings and luxury weddings will drive costs up quickly). If you don't want to forego a makeup application to save money, there are several ways in which you can reduce the price to a more reasonable budget. 
First, skip unnecessary services like false lashes or airbrush if they're not important to you. Some brides love the look and feel of airbrush makeup as it is lighter and more resistant to tears and sweat. However, if you're accustomed to traditional makeup then airbrush service may not be necessary for you. Contrary to popular belief, airbrush makeup does not provide superior coverage to traditional makeup. It's all about your comfort with heavier formulas and if you are prepared for tears, sweat, or excess oil. False lashes are another expense you can eliminate if you are confident that a few layers of mascara will get you the volume you want.
You can also bundle salon and makeup services to save money. For example, if you get your hair and makeup done at the same place then you'll probably save a little on both services. The same applies to getting your bridesmaids' hair and makeup done at the same place or by the same stylist. You may also opt to travel to the salon to save onsite or travel fees.
If you are confident with makeup, choose to do DIY touch ups rather than having the artist stay all day. This can effectively double the price of your makeup service, and with a quality application you shouldn't need very many touch ups. Pack a travel kit with blotting paper, powder, lipstick, concealer, and a brush or beauty sponge. This should be all you need to keep your makeup looking fresh all day.
Additional Bridal Services
Makeup is not the only beauty service brides schedule for their big day. You may want to have your hair professionally styled and a manicure, which some salons will offer in addition to makeup applications. Independent artists are typically more specialised, and may only provide makeup services. However, it never hurts to ask and find out what other options are available to complete your bridal pampering experience.
In addition to hair, makeup, and nails, some brides opt to splurge on additional beauty enhancements and services in the weeks leading up to the wedding day. Some of the most popular wedding beauty services include eyelash extensions, brow shaping, facials, and hair color touch-ups. Each of these services should be booked a few weeks in advance of the wedding day. The more of these services you book at the same salon, the more you can save.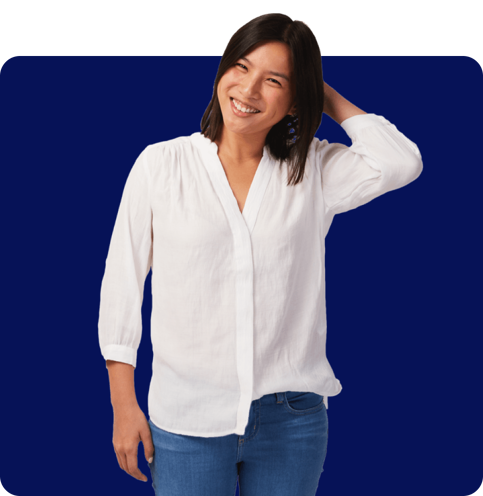 Bridal Makeup FAQs
Some brides are in fact much more comfortable doing their own makeup for the wedding day. After all, you know what you like best, and makeup applications can be expensive. However, a professional makeup artist not only has training in advanced makeup techniques, but they also use high-quality products that you may not have in your own makeup collection. Plus, having your makeup done is an opportune time to relax and enjoy being the bride.
Most artists recommend a trial for both yours and their benefit. A trial gives you the opportunity to discuss the fine details of your wedding style, from the lip color you want to the eyeshadow colors and intensity you want. It will also give you the chance to try more than one makeup style (and if you've never worn it, airbrush makeup) to ensure you love the final look on your wedding day. It helps the artist choose the right products for your skin and ensure they provide stellar service on the big day.
Professional makeup services are no doubt expensive. If you want to treat your bridesmaids to a professional service, then inquire on pricing and choose an artist that they will love. However, most of the wedding day photos will be with you and your fiance. Your makeup is the most important, so do not despair if you can't afford to include everyone.
Some brides love the light feel of airbrush, while others feel no different. Airbrush oftentimes has a more even finish and has stronger resistance to tears and sweat. However, a skilled makeup artist can provide a flawless finish with either traditional or airbrush foundation. The only way to determine this for yourself is in the trial. Try the airbrush and see if it's more comfortable for you than traditional makeup.
It's free and takes only a minute.