Home

/

Timing Belt Replacement Cost Guide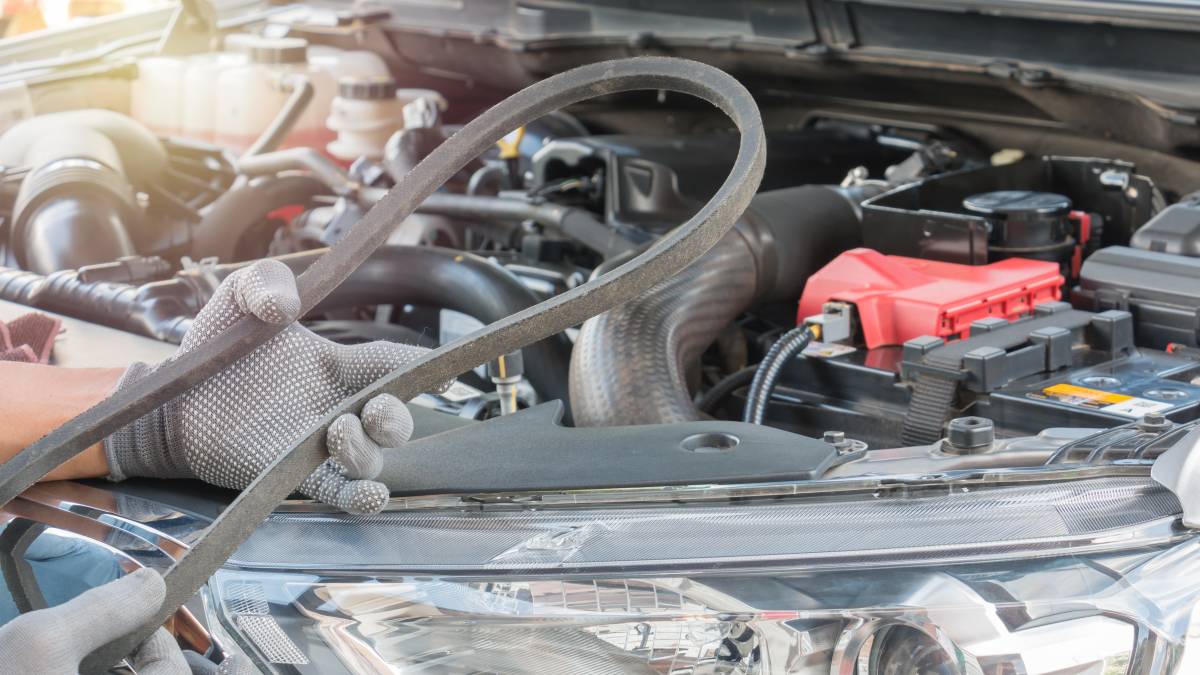 How much does a timing belt replacement cost?
Get a free quote now
Post to find a price. It's free and only takes a minute.
Price guide
€400 - €1,200
Find timing belt replacement specialists, fast

Post a task with your price in mind, then get offers.

It's free and takes only a minute.

See how it works
If you look online, the typical rate for a timing belt replacement is around $500 to $900+, which is far better than the $2000 that may be needed if the belt breaks and causes damage to the engine, pistons, valve, water pump and other areas. There are times when a new engine may be the only solution, and depending upon the vehicle and its age, it may even be wiser to invest in a new car!
Naturally, the timing belt cost is also going to vary based on who you hire for the project. For instance, an independent mechanic hired through Airtasker is going to average between $300 and $900 for a timing belt replacement.
And as noted in our Mobile mechanic price guide, the rates that mechanics charge varies based on experience, skill, certifications, and more. They may charge from as little as $18.93 to more than $60 per hour based on the day of the week and the other factors relating to the job. The average is usually anywhere between $30 and $100+ on Airtasker because the providers have to pay for their own employment costs.
Cost Guide of Timing belt replacement
Servicing a vehicle is always going to extend the life of that car or truck, as well as keep the risk of major repairs, and their costs as low as possible. Regular maintenance is a pre-emptive and/or proactive form of ownership. Yet, not everyone takes advantage of the opportunity to keep a vehicle in tip-top condition through ongoing and regular service, and this can lead to major problems or system failures.
The timing belt is one such issue. Surprisingly expensive to have replaced, it is essential to the vehicle, and so it is important to know all about it and how to hire the right mechanic when your car or truck is ready for a new timing belt. This timing belt price guide will answer the key questions and point you towards an ideal solution for your vehicle's timing belt replacement.
What is a timing belt?     
A timing belt is used in almost all modern internal combustion engines. It "synchronizes" the engine and its functions, essentially controlling the turning of the parts known as the crankshaft and camshaft. The timing belt is also tasked with operating the different valves, closing and opening them to allow fuel and air in or out of the valves. This is how the fuel inside of the engine is able to combust and how the pistons in the engine are forced down and operate effectively.
There are also timing chains, though these are used less frequently than belts, and they are not interchangeable. Your vehicle has one or the other and you cannot just opt to switch from a belt to a chain. This is a timing belt pricing guide, so it will focus strictly on belts rather than chains.
The timing belts are made of rubber, and because of that, they are not going to last forever. Yet, few give off obvious signs of trouble and must be seen as an essential part of a vehicle manufacturer's recommended service schedule.
What are the signs of a bad timing belt?
The experts advise that any vehicle owner have their timing belt checked between every 40,000 – 150,000 kilometres (or according to the manufacturer's recommendations). And even if you do not drive a vehicle often, the timing belt must still be checked periodically and replaced based on the overall age of the part. This is because they are made of rubber that will stretch, wear, dry and deteriorate over time. 
The warning signs that you have a bad timing belt are subtle and can include a ticking sound from the area of the engine, an engine that misfires or fails to turn over, or signs that oil is leaking from the front of the motor. The belt can also make a loud squealing sound at almost any time, and this too might be a sign that the belt needs replacement.
What happens if your timing belt breaks? 
Let's preface the answer to that question with a simple statement: You really do not want the belt to break. 
Typically, the timing belt is a key part of maintenance. It keeps the upper area of the engine synchronized to the bottom half, and the belt keeps the pistons and valves from crashing into one another inside of the cylinders. If the belt snaps, the piston and valves immediately fall out of sync and are likely to run into one another with the outcome being:
Bent valves

Cylinder head damage

Camshaft damage

Cylinder and piston wall damage
In other words, it could cost you the engine. 
While there are two kinds of engines using timing belts, interface and non-interface engines, it is important to remember that timing belt replacement and repair is not simply about protecting the engine from damage. It is about optimal function and fuel efficiency. So, if you have a non-interface engine, it does not mean you are free from the need to replace your timing belt.
Yet, a lot of people hesitate because most timing belt replacement costs are expensive. This is because it is a time-consuming task and is often said to be only slightly less involved and costly than an entire engine reconditioning. However, since ignoring this basic service can destroy the engine – a far more expensive issue – it is best to look for a reputable mechanic who will do it for a reasonable rate.
What's involved in timing belt replacement?
Typically, a timing belt replacement involves anywhere between three and eight hours to accomplish and requires the following steps:
Stripping the front of the engine of its various housings and connections

Assessing the various pulleys and seals along with the water pump

Doing the actual timing belt replacement as well as updating any components associated with it

Resetting the valve and camshaft timing

Reassembly and testing the entire system
The timing belt is often purchased as part of a kit and this could feature a long list of items that include a water pump, seals and more.
Is there anything not included in a timing belt replacement that you should know about?
It is important to note that there are no universal prices or methods for making this repair and that it may be necessary to lower the engine or even remove enormous areas of the front end of a vehicle simply to make this repair. And there are many possible additional costs beyond the belt and the hours required for the repair.
For example, many mechanics will use a timing belt kit or recommend you replace the water pump while the engine is disassembled. Coolant is often replaced, and it is not unusual for hydraulic tensions to be part of the job. All these issues bump up the price and prolong the number of hours needed for the job.
Timing belt service prices for different types of vehicles 
A timing belt cost is going to vary based on the vehicle, with the following examples to help guide you in finding a fair price for your repair: 
| | |
| --- | --- |
| Timing belt replacement | Price guide |
| 2010 Holden Barina | $250-$1013+ |
| 2005 Mitsubishi 380 | $793-$1,446+ |
| 2008 Volkswagen Crafter | $930-$1050+ |
| 2008 Ford Ranger | $176+ |
| 2007 Holden Captiva | $435-$1104+ |
| 2002 Mitsubishi Magna | $424-$1278+ |
Are there any factors affect the cost of a timing belt service? 
As you can see from our price guides above, the cost of different vehicles can sometimes vary by hundreds. Here are the factors that might increase or decrease the timing belt cost:
 None of the prices above reflects fees for parts and materials. 

Where you are and the length of time your service provider commutes can affect the cost 

The average cost of a mobile mechanic is based on the length of time a repair demands, with average "per hour" pricing for labour around $30 to $100+. 

The urgency of the work is also a factor, i.e. emergency versus scheduled appointment. 

When the work is done will affect the cost, with weekend and holiday repairs more expensive.

Any unexpected issues (such as damage done by a broken timing belt) will also boost the cost. 
What is the average life of a timing belt
Though technologies have improved, it is best to have your timing belt checked according to the standard recommendation of 40,000 – 150,000 kilometres. Though manufacturers have pushed that lifespan to the 150,000-kilometre mark, it is better to use the "better safe than sorry" model. If you don't drive much, every four years is a good schedule for checking and/or replacing this part.
How often do you change a timing belt?
The rule of thumb is as stated above – every 40,000 – 150,000 kilometres OR every four years – whichever comes first.
How to create your timing belt repair listing 
Ready to hire a mechanic for a timing belt repair? If so, just take a moment to write out the work needed. Post it as a listing and then wait for the many offers to arrive. Review and compare the offers, and consider client feedback, experience and other factors before making the choice. Never go strictly on price. Select your provider and they'll come right to your location and do the repair, diagnosis or another task.
Here's a list of issues we recommend you note in any listing:
The time frame required (emergency, longer amount of time available, etc.) 

Budget (the amount you have for the project)

Your location and if you anticipate any issues or challenges posed by the location

The type of repair and any thoughts you have on issues or challenges

The materials and parts you will provide (and ask for a quote on them if you want to compare your options)

If you require a warranty on labour (and materials if you don't supply them)
Example timing belt repair listing from Airtasker task listings 
Need some inspiration to help you create your listing? Here are some examples of tasks our members have posted (and successfully completed).
Find timing belt replacement specialists, fast
Post a task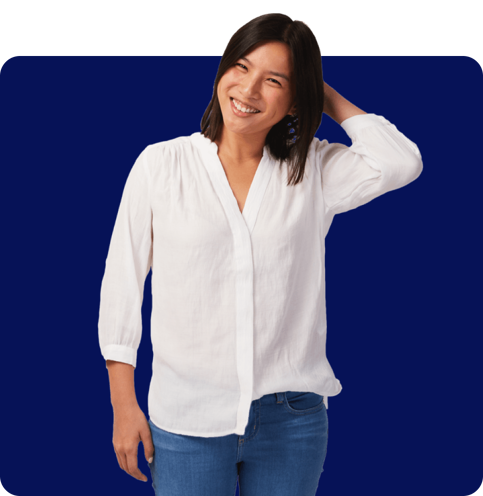 FAQs about timing belt service
No. Once your timing belt starts to fail, it's better to replace it altogether. Trying to repair a faulty or broken timing belt can cause unwanted, additional damage to your engine and cost you more in the long run.
Yes. Be sure to ask your Tasker to provide you with all the receipts and warranties you might need in writing.
It's free and takes only a minute.