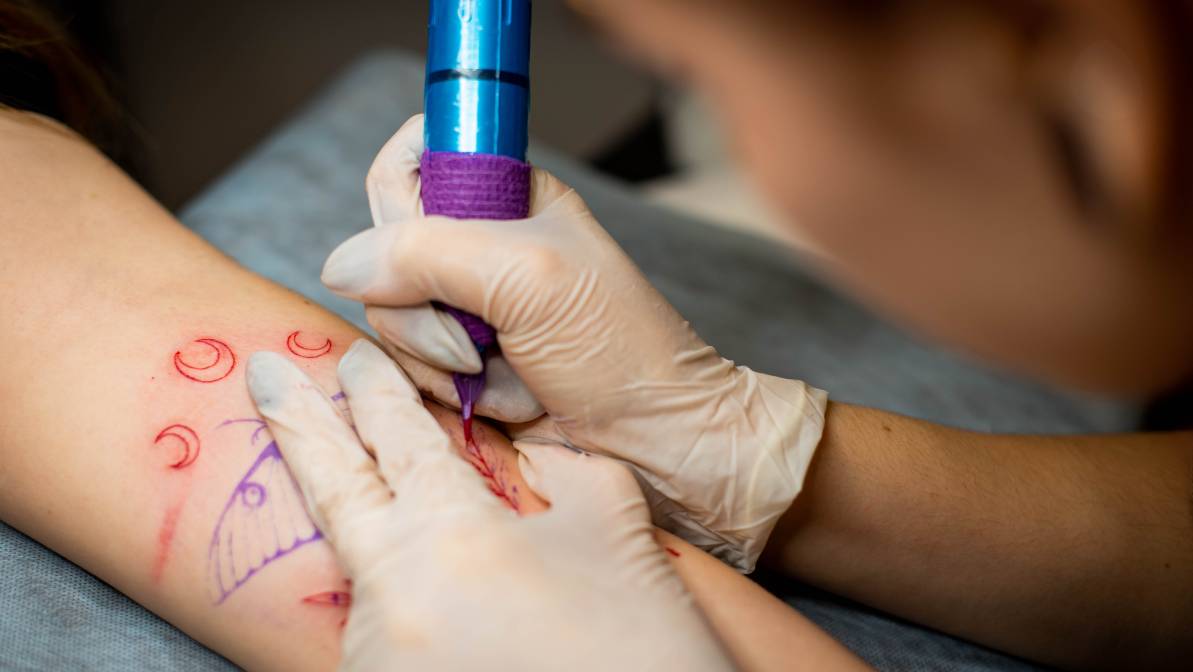 How much does a Tattoo cost?
Get a free quote now
Post to find a price. It's free and only takes a minute.
Price guide
€50 - €2,000
Find tattoo artists, fast

Post a task with your price in mind, then get offers.

It's free and takes only a minute.

See how it works
Tattoos are an ancient art form used to express a person's identity, their history, and their style. Tattoos have become more popular in recent years and the stigma against them in society and the workplace is lessening as more people are experimenting with ink art. However, getting a tattoo is a major decision, and one should think carefully before getting one done. 
One of the major contributing factors to getting a tattoo is the cost. Tattoos are not cheap, with an average apprentice charging $80 to $100 per hour, and popular or celebrity artists charging closer to $200 per hour. The artist's experience, as well as tattoo size, are contributing factors. Small tattoos (no more than a few square centimeters) start at around $50, while pieces covering large areas of the body can cost upwards of $1500 to $2000. 
Tattoos aren't only priced by the artist's time. The design work is included in their hourly rate, and after-care products will be required. The price of after-care tattoo butter, tattoo sunscreen, and touch-ups to keep your art looking its best increase the lifetime cost. All of these factors and more should be considered before booking your appointment. 
Most tattoo design services on Airtasker are marked remote, meaning that they can be completed from anywhere and digitally uploaded. Tattoo design services range from $25 for a simple sketch to over $200 for a large custom piece. 
Before you get your amazing design inked, you should learn about the tattooing process and what costs you can expect before and after your appointment. 
How Tattoos Are Priced
Tattoos are typically priced two ways: by the piece or by the hour. Some artists will give you a firm quote on the piece, especially if it is a wall piece that they can predict the time allotted. If you bring in a sketch or work with the artist to create one, they will likely give you a set price for the entire work. 
However, some tattoo designs are more complex, and prices are set by the hour. If you request a custom design (which is recommended by most artists), the time it takes to design will likely be included in the hourly rate. Tattoo retouching, a more organic process, may be set by an hourly rate so the artist can work with you to give you the best service. Extending a current tattoo may also require a more flexible, organic process which is typically priced by the hour. 
Factors That Influence Tattoo Price
Tattoos are not a commodity, and therefore prices range dramatically from shop to shop. A simple design can be priced completely different by two artists in the same shop, or two shops in the same area. These factors come into play when an artist gives you their rate:
Artist's experience. An apprentice or new artist will likely only charge $50 to $80 per hour because they want the experience. An established artist with an extensive portfolio will charge much more per hour because of their reputation as well as the likelihood of a full schedule. Unless your design is very simple and the apprentice has been vouched for by other artists, it is best to choose the more experienced artist.
Color and Complexity. A basic black design with little detail (such as tribal tattoos or script) is typically more affordable because it will be easier for the artist to create. A more realistic, colorful, or complex design will cost more because the artist must put in more time to draw the sketch and use more colors to create the finished tattoo.
Body Placement and Size. Some areas of the body are harder to tattoo than others. For example, the arms, legs, and back are easier to tattoo than the hand, neck, or face. Typically a tattoo on the hand or face will cost more because they are much more visible, and are only done by experienced artists. The size of the tattoo also influences the price. Naturally, the bigger the tattoo, the longer it will take the artist to complete. 
Artist or Studio Popularity. Celebrity artists or artists with a great social media following often charge more for their services, and the same goes with the shop. Choosing these artists and shops are a personal preference. However, you should always look for a reputable shop with plenty of good reviews online and a clean, professional environment. 
How To Find The Right Tattoo Artist For The Right Price
With many services, finding the most affordable alternative is ideal. This is not the case, however, for tattoos. The art will be on your body for the rest of your life, so it's imperative to choose quality over price in this instance. Good tattoos require you to save money and patiently wait until you find the right artist. For something this permanent, it's worth the wait to find the right match.
These are some things you should look for when choosing a tattoo shop and artist:
Workplace sanitation. Do the artists clean the benches before each customer is tattooed? Do they change needles in front of the customer? Do they wear gloves? Does the waiting area look clean? An unclean environment is the easiest way to get your tattoo infected (remember, it is an open wound). Don't take chances in a less than sterile environment, even if the shop gives you a better price. 
Friendly and helpful staff. Getting a tattoo can be intimidating. If you're nervous, don't worry. No one ever got their first tattoo and wasn't afraid! The staff should be conscious of this and help answer all of your questions before trying to sit you down in the chair. If they are rude, unprofessional, or in any way make you feel uncomfortable, find another place to go that treats you with respect. 
Artist compatibility and experience. Someone is putting their art onto your skin, so you want that person to be one you like, trust, and admire the work of. View several artists' portfolios and meet with them before going in for the appointment. Knowing how long they've been in the profession is also important. You want to choose someone with patience, experience, and a light hand. Yes, tattoos do hurt, but they shouldn't be unbearable. A more experienced artist will charge more, so be prepared to spend a few hundred dollars on a quality piece. 
After-care advice. Tattoo aftercare is a major factor in its longevity and your health. If you don't care for your tattoo properly the ink will bleed out and fade, and your skin could get infected. Ask about aftercare instructions. If the artist gives you vague or no instructions, go somewhere else. It is also important to invest in quality aftercare products including aftercare butter and tattoo sunscreen for once it is healed completely. Factor these products into the price to get a more accurate estimate of the total cost of a tattoo.
Helpful First-Time Tattoo Hints
The first time you get a tattoo can be intimidating, but there is no reason it can't be a rewarding experience. These four hints will keep you on the right track to getting a great first tattoo:
Start small. A full sleeve may look super cool, but the longer you've been collecting tattoos the more valuable you'll realize that "real estate" is. You have your whole life to ink your body. Don't be afraid to dip your toes in and learn first. 
Save for the best. Shopping for a tattoo service is like shopping for a car due to its permanence, and should be treated just as seriously. You may really want that tattoo and have a free weekend coming up, but if you can't afford a good artist, then wait. It's better to exercise patience than choose a less than stellar artist and hate the design you had once dreamed of. Plus, if you want it that badly you can wait a few weeks or months. It will be there for much longer.
Speak up. At the end, your artist will likely ask if it looks okay. They aren't asking simply for an ego boost, they truly want to know you're happy with your new skin. If there is a change you want to be made, ask for it while you're still there rather than waiting a few weeks only to go back. It will save everyone a lot of time.  
Smile! Getting a tattoo can be intimidating, and you've likely had your doubts about it. But, once you can proudly wear that ink every day, you'll be chomping at the bit for your next appointment. 
Airtasker helps connect you to hundreds of tattoo artists and shops to get quotes and designs for your next tattoo. All you have to do is post a task, read reviews from reputable service providers, and choose the right one for you. Click here to post a task on Airtasker and get one step closer to getting an amazing tattoo.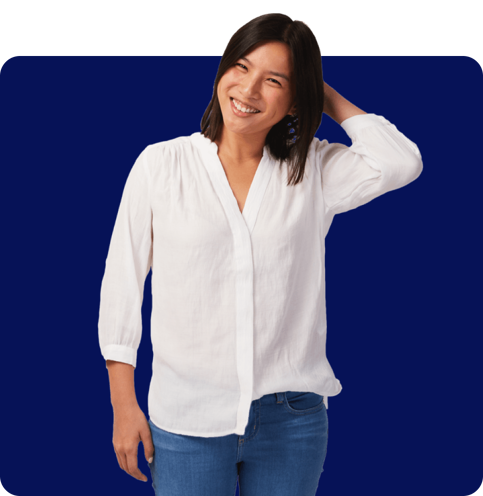 FAQs
Tattoos are typically priced two ways: by the piece or by the hour. Some artists will give you a firm quote on the piece, especially if it is a piece they can predict the duration to complete it. If you bring in a sketch or work with the artist to create one, they will likely give you a set price for the entire work. 
A half-sleeve tattoo is considered a medium tattoo and can cost around $700 to $1,500.
A full-sleeve tattoo cost in Australia is around $1,500 or higher since it is considered a large tattoo.
In Australia, a 3-hour tattoo would cost around $400 to $600, depending on many factors such as size, complexity, and body placement.
The discomfort may feel prickly to some folks. Others claim it feels like being scraped or bee stings. You should expect to feel at least a slight pricking sensation because a thin needle is piercing your skin. It could feel like a painful vibration when the needle approaches the bone.
It's free and takes only a minute.