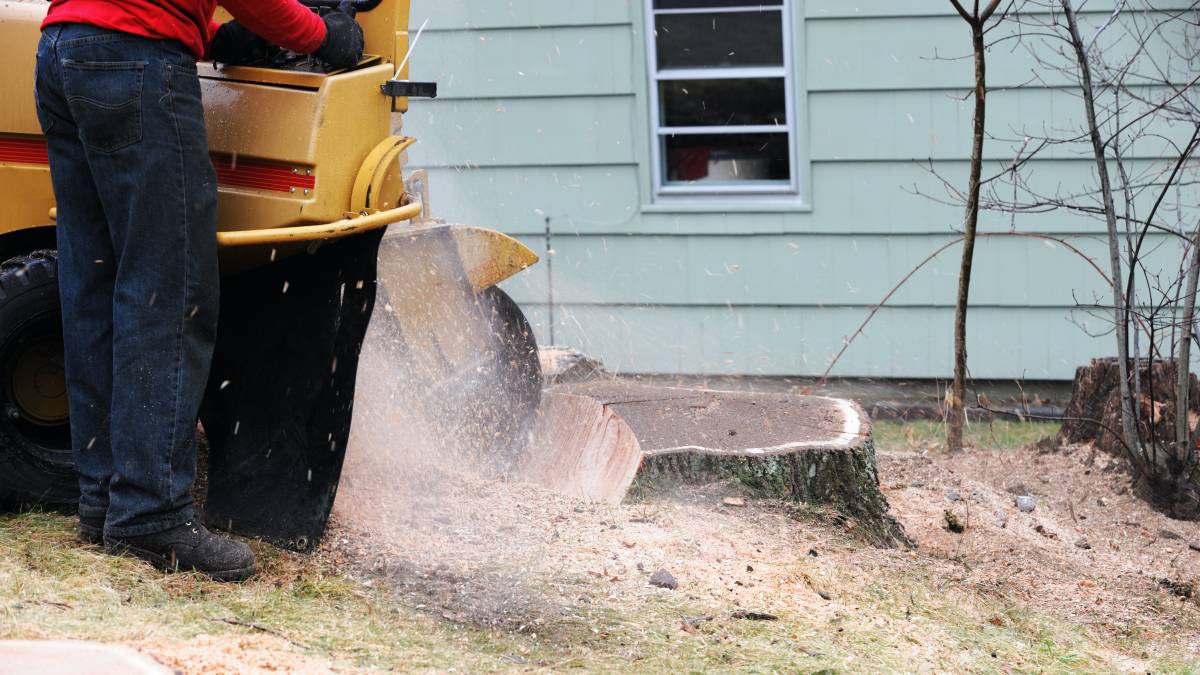 How Much Does Stump Grinding / Removal Cost?
Get a free quote now
Post to find a price. It's free and only takes a minute.
Average cost
€80 - €350
Find stump removal services, fast

Post a task with your price in mind, then get offers.

It's free and takes only a minute.

See how it works
The average costs for the removal and grinding of a tree stump varies, depending upon the difficulty of the task, specialist tools and equipment required can cost between $100 – $257 per hour.
Trees might need to be removed for a variety of reasons: the tree is threatening the structure or a building on the property, has become diseased or infested with termites or other wood-eating insects, is incorrectly positioned to the house, dead, or dying, or you want to conduct renovations and add a building or shed and it's in the way. We may need to check with our local councils first, for permission to remove trees, and it is largely due to the above reasons, will council allow trees to be removed from a property.
However, if, for whatever reason, a stump is all that remains, removing a tree stump is not an easy task as it doesn't involve what you see above ground, but also the root systems beneath the earth. You can do-it-yourself, but stump grinding and removal are intimidating and laborious processes that require know-how, patience and, often, specialist equipment, herbicides and chemicals. It's not as simple as you think. When it comes to removing a tree stump, only then can we appreciate how laborious this is as a job and the technical skills, patience and experience required to do the job right the first time. It can also be a matter of safety. Services associated with stump grinding and removal can range from complete tree removal to tree pruning, tree transplanting, tree stump surgery and repair, tree lopping, straight-forward stump grinding, stump removal and waste removal. 
Hiring a stump grinder and removal is frequently a necessity as tree stumps can be unsafe, impede on property improvements and lead to infestations. Stumps are dangerous for children running and playing in your yard if they don't see it, while also being a liability if a visitor or neighbour trips and falls. As an unnecessary obstacle, dead stumps are frustrating to maneuver around, often causing extensive damage to your lawn mower blades if you accidentally mow over it, while also being difficult to weed around. Stumps also attract unwanted guests such as new tree shoots and insects. Sprouts will grow around the stump, resulting in new tree shoots continuing to grow around the base and likely to return for up to seven years, regardless of how often you cut them back. These small sprouts often strip nutrients from other nearby plants as well. Decaying tree stumps can also attract termites, ants, beetles and other wood-loving pests – which will then spread to your own home. Most importantly, stumps take up space; if your yard is compact, the stump and its roots could potentially take up an area ideal for a garden bed or lush green grass. Leaving a dead tree stump in your garden leaves an unattractive mark on your landscaping. If you are meticulous about your yard and landscaping, removing a stump is certainly worthwhile. A stump grinder and removal brings peace of mind to our family, property and safety, and, most importantly, saves on time.
Common Inclusions in Stump Grinding & Stump Removal
The main factors impacting the price depends upon the difference in services for stump grinding or stump removal with pros and cons for both.
Tree Stump Grinding
An intricate process, stump grinding involves the tree stump being cut to ground level, then ground by a special heavy stump grinder or stump cutter into smaller manageable pieces ideal for mulching. The machinery also tends to leave fine sawdust behind. The stump can be ground down to your preferred height from one inch to twelve inches below the soil level. Grinding is a faster more efficient process, not as labour-intensive and so more economical on costs and time. It is environmentally-friendly, isn't harmful to nearby vegetation and doesn't allow for an unsightly hole after removal. However, the potential for new shoots and root decay is likely. You can hire a Stump Grinder and do it yourself or hire someone who owns a stump grinder and they can do everything for you. 


Manual Tree Stump Removal
Depending upon how firmly entrenched the tree stump is in the ground or how big it is, tools from picks to crow bars, handsaws, shovels, axes and rakes can be used or heavy use of force with high-powered machinery such as chainsaws, heavy equipment and an excavator is required to remove the stump and as much of the root system as possible. This is a particularly difficult part of the process, as the root system expands considerably along with the growth of the tree above ground. Once the root ball is removed, a large gaping hole is left behind where the tree once stood. It requires the complete elimination of the stump and roots – a challenging task. Replanting is easy, with no health hazards from chemicals or herbicides. It is time-intensive, leaving an unpleasant gaping hole after removal and not environmentally-friendly. The dumping of any foliage, the stump and roots are also extensive and expensive. 


Chemical Tree Stump Removal
Chemical stump removal involves a great deal of patience, as this takes more time. Products include powders which are easier to apply than liquids which evaporate overtime. These powders use potassium nitrate as the active ingredient which contains a high concentration of nitrogen to speed up the decomposition process. Chemical removals still require the stump to be cut as low to the ground as possible: the less stump, the easier it is to remove. The process then requires drilling into the sides where the chemicals are poured as deeply into the stump as possible. Once the chemicals are packed in, water is then poured in. This is a tricky process as too much water can over-dilute the chemicals so it won't work as quickly or as well. The stump then needs to be covered by tarp to keep children and animals from being directly exposed to it. Finally, it needs to be monitored until it becomes spongy and ideal for mulching. Even at this point, the stump may still need to be manually removed by digging up. 


Wood Chipping & Mulching
Even if you choose to DIY stump grinding removal, the stump and root systems may still need to be disposed. Wood chippers can be delivered to process tree vegetation into a mulch truck collecting the debris which can be processed into firewood or mulch. This can be left behind for your own use or removed and taken away permanently.
Different stump grinding or stump removal will include a difference in services within their package and prices may vary accordingly. Depending on which services are included in the package you purchase in addition to a number of other factors, you might pay more or less than average. 


Factors that Affect Stump Grinding & Removal Prices
Aside from the service package, other factors also affect the cost of stump grinding and removal.
Diameter & size 
The larger the tree and diameter of the stump, the more costly the process. 

Age of the tree 
Young trees are much easier to remove than older trees. If the tree has been well looked after and trained for the primary branches to provide a framework established since its youth, the roots will be an established and strong structure, making removal difficult.


Soil type
Reactive clay soils can make tree stump removal difficult in comparison to sandy or rocky sites. With clay subject to our seasonal weather, the soil expands and contracts to seal and set around the root system, while root systems are less likely to be established within granular sandy or rocky sites. Eroded dry sites where wind and water have eroded the top soil is also favourable to tree stump removals while well-structured soils are large, solid masses of earth, optimal grounds with nutrient supplies for plant growth, to make it difficult to release its hold on to established root systems,



Root system 
Nonaggressive roots allows for tree stumps to be easily removed when compared to aggressive root systems. Aggressive roots retain stored energy when the tree was alive to send up sprouts or establish strong foundations to make stump removal difficult and troublesome. Up to seven years of persistent sprout removal might be required continue to prevent shoots from taking claim to the ground, or herbicides and other chemicals might be required to exhaust the energy supplies in roots. The difference in nonaggressive and aggressive roots are dependent upon tree types.



Number of stumps
If there are a few stumps or an area where tree damage and disease is extensive, the number of stumps will determine the cost of excavation. Some services may require a minimum service charge and offer a discount on the removal of additional stumps. 


Tree location, topology, terrain & access 
Conditions where the area is easily accessible with fairly level grounds, and the tree situated clear of any structures such as the home or shed will typically incur lower charges. Awkwardly positioned stumps where planning for nearby structures is required will typically cost more. How long the tasks take largely dictates the charge. 



Safety precautions & machinery
 Generally, rates include the labour and use of tools and equipment to complete the job. But if expensive chemicals, herbicides, materials, heavy machinery and specialist tools are required, these may incur additional costs as specialist jobs which are unlikely to be included in the standard rates. Transportation of machinery may also need to be factored into the charges. Any safety precautions for nearby structures or the use of chemicals and heavy machinery may also include extra costs not included in standard rates.



Tipping 
Disposing of the stump and roots may be a task in itself, depending upon how extensive the job is. Specialist machinery such as a mulcher or wood chipper and their transportation might be required, incurring additional costs to the standard rates. 



Change of State
Services differ from state to state. This is due to the varied climates, standards of living, expanse in areas to maintain and demand around the country. The cost of gardening services in NSW, VIC and QLD will vary greatly to those in Tasmania. 


Example Pricing by Stump Grinder Removal Type
Now that you are aware of the services a stump grinder and stump removalists performs as well which factors impact the pricing for such services, let's take a look at average stump grinding and stump removal prices in Australia, broken down by the type of service offered.
Tree Stump Grinder Hire Service 
Typically the least expensive, a hire company will rent their petrol-powered tree stump grinder for a do-it-yourself service. Often, it will be available for rental from 24 hours for up to a fortnight, where you collect and return.   


Tree Stump Grinder Removal Arborists 
This service takes out all the hard labour and brings all the efficiency, professionalism and safety to the task. This is a cost-effective solution with rates depending upon the sheer size of the stump to remove. As professional tree removalists, arborists inspect and appraise the job and often offer a same-day service - unless the task is particularly difficult and requires speciality equipment and planning. Expect to pay $150 to $250+, depending on the size of the task.

Chemical Tree Stump Removal 
This is a specialty service that continues to bring all the efficiency, professionalism and safety to the job. If an inspection and appraisal of the task results in the suggestion for chemical removal, then the professionals will know the best way to make this happen that is safe to you and your family, while dealing with the chemicals to break down the stump and permanently kill the root system. Expect to pay $150 to $250+, depending on the size of the task.
Stump grinding & removal on Airtasker can vary by location. Here is a breakdown of average prices on a city-by-city basis:
| | |
| --- | --- |
| Area | Price Range |
| Queensland             | $100 to $250 |
| Brisbane             | $ 82 to $263 |
| Gold Coast             | $ 80 to $257 |
| New South Wales         | $100 to $300 |
| Sydney             | $ 91 to $237 |
| Sydney Eastern Suburbs     | $100 to $225 |
| South West Sydney         | $ 99 to $272 |
| Victoria             | $120 to $250 |
| Melbourne             | $ 92 to $200 |
| East Melbourne         | $103 to $342 |
| Western Australia         | $ 67 to $182 |
| Canberra             | $ 77 to $157 |
| Tasmania             | $ 53 to $ 59 |
Airtasker can connect you with a host of Stump Grinding & Removals. Simply post your task, suggest a fair budget, and select a top-rated Stump Grinding & Removals to start. You can view candidates' profiles before selecting someone, and your payment doesn't get released until the job is complete and you're satisfied.
Stump Grinding & Removals offer more convenience, as well as more personalised, one-on-one attention to you. Airtasker can connect you with some of the best Stump Grinding & Removals near you. Ready to get started?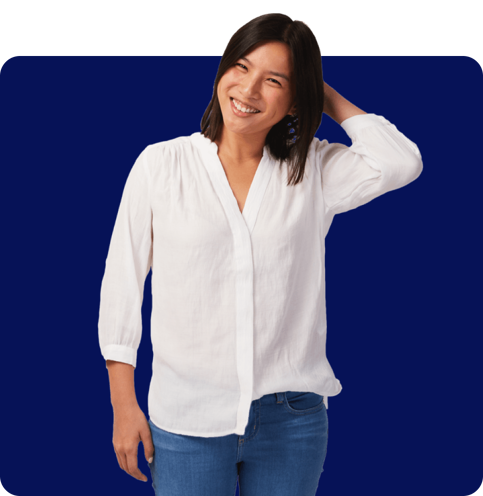 Stump Grinding FAQs
Depending on the tree and its root system, it can take one to five hours. This includes the entire process of removing the roots and levelling the soil. 
Tree stumps can compromise your safety. If they're hidden in the grass, they can cause people to trip or stub their toes. Stumps can also be a fire hazard in a bushfire-prone area. 
The roots of the tree remain underground. They're supposed to decay after the stump grinding process naturally, but this can take up to 10 years.
If you choose not to use chemicals to kill a tree stump, you can use 100% Epsom salt. Then, it will take six months for the stump to die.
It's free and takes only a minute.