Home

/

Personal Trainer Cost Guide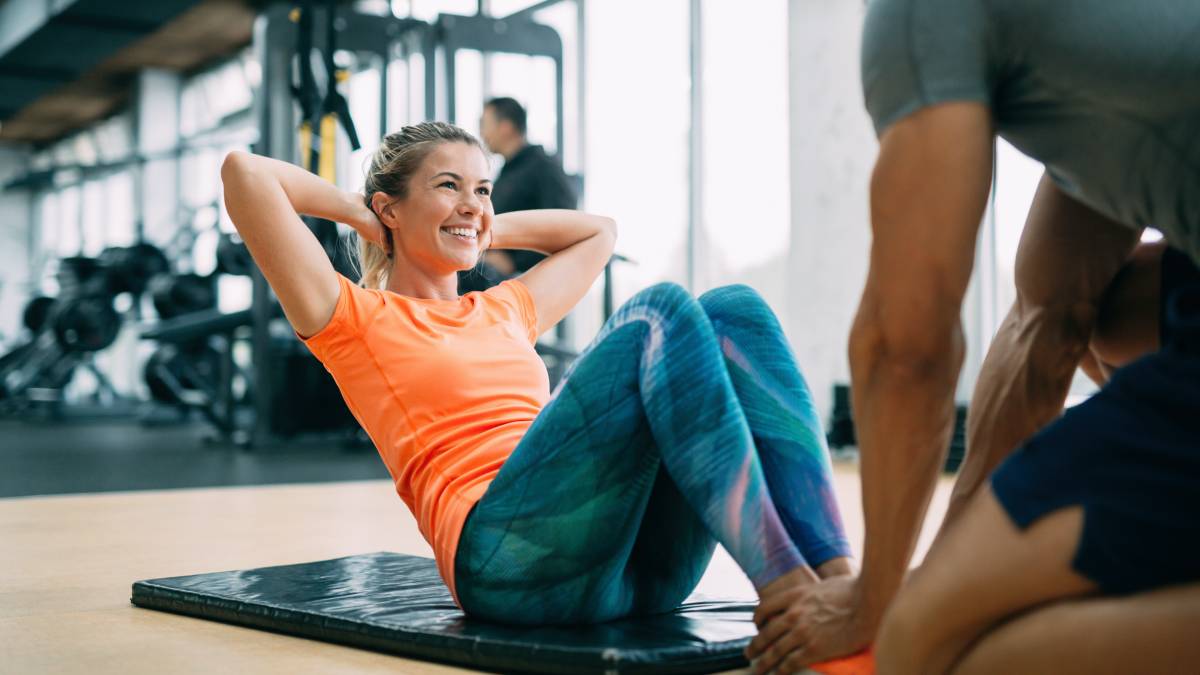 How much does a Personal Trainer cost?
Get a free quote now
Post to find a price. It's free and only takes a minute.
Price guide
€40 - €120
Find personal trainers, fast

Post a task with your price in mind, then get offers.

It's free and takes only a minute.

See how it works
As more people are taking interest in the idea of fitness as a lifestyle, the demand for personal trainers has increased. Personal training is a great way to not only get in shape, but to learn valuable health and fitness concepts that will help throughout your lifetime. Six months with a fitness coach may help you get ready for your wedding or lose weight, but it will also teach you to incorporate healthy practices into your lifestyle. The lifelong benefits to a personal trainer are indispensable. 
However, personal fitness training is an investment. Trainers may charge between $25 to $100 an hour for their services or more if they are celebrity trainers. You may wonder, "What is a personal trainer actually worth?" The answer is dependent on you, your goals, and what the trainer has to offer from experience. No two are the same, which is why finding the right trainer can be difficult if you don't know what to look for. 
Airtasker helps people find personal trainers locally that fit within their ideal budget. Airtasker users post their task and look for reputable businesses and individuals who offer the desired services. Below are a few examples of personal training tasks, and the offered prices for each:
| | |
| --- | --- |
| Personal trainer in Vaucluse | $100 |
| Personal trainer in Five Dock | $130 |
| Personal trainer for ongoing work in McMahons Point | $50 |
| Personal trainer around Melbourne City | $40 |
| Personal trainer: High intensity fitness coach in Vaucluse | $75 |
How Personal Training Services Are Priced
Most personal trainers price their services by using an hourly rate, or by packaging their services as you would purchase a fitness class. These packages can include 30 to 90 minute sessions and are similar to by-the-hour pricing structures. Each trainer or gym sets their prices differently depending on their schedule and the value they can provide to clients. 
Your gym may provide personal training services where you can be matched with a trainer that meets your goals and needs. In this case, you'll be paying the gym a monthly or session fee rather than the trainer themselves. Gym training services are often more affordable than hiring an individual, but the trainers here likely have less experience and education than those who operate their own personal training business.
Package deals are ideal for those who want long-term training or are planning to meet a certain goal. For example, if you are planning to complete a triathlon, you may want to schedule training session for six months to a year in advance. If you are trying to lose weight, a three- to six-month training period is ideal so you can give yourself time to adjust to a new lifestyle and see your trainer's results. Package deals often help you save money by reducing the cost per session when you pay upfront.
Factors That Influence Personal Training Costs
Personal trainer pricing structures are different everywhere you go. On average, you can expect to pay between $50 to $75 per hour for a gym resident trainer, or a bit more for an individual trainer to come to your home or gym. However, there are other factors at play that may affect your trainer's rate, including:
Location. If you live in a major metropolitan area, you can expect to pay more than someone in the suburbs for a local trainer. However, this isn't the only factor at play. Some trainers will come to your home, and may include travel expenses as part of their pricing. Trainers that have partnerships with a local gym will also charge a higher fee because you'll have access to better equipment and accommodations than you would at home. 
Trainer experience and education. Contrary to common belief, personal trainers aren't just fitness fanatics. All reputable trainers receive certifications, and some bachelor's degrees in athletic coaching, physical therapy and rehabilitation, or sports medicine. You should always look for a trainer with a Cert III or IV in Fitness. If you are looking for more specialised services, finding a trainer with higher education is a wise investment.
Session length and recurrence. Because most trainers use an hourly rate for their services, shorter sessions (30 minutes vs. the full hour) will be less expensive upfront. However, most trainers offer discounts for longer sessions. For example, a trainer may charge $40 for half an hour whereas they only charge $60 for the full hour. They may also offer discounts when you purchase packages, such as four sessions per month rather than individually. 
Group training. Many believe that a hiring a personal trainer means you're choosing one-on-one sessions with a coach. However, many offer group sessions where you can meet with your friends and receive the same coaching for a reduced rate. This is a matter of personal preference. If you're excited to workout with some friends or your family, group coaching may be a great option for you. However, if you're looking for more targeted results, private sessions may be your best option.
Choosing The Right Trainer for You
Finding a trainer should be a very selective process. Working out isn't necessarily everyone's favourite activity, so you want to ensure you find someone who you'll enjoy spending your time with. You don't want to dread your gym sessions before they even start! Here is what you need to do to find a trainer that will work for you:
Schedule a consultation. The initial consultation is essential to finding the right trainer. You want to not only ensure you can reasonably afford their services, but like their coaching method and style. If you don't like your trainer, you are less likely to stick to your routine, or worse, may swear off personal training altogether. The initial consultation is the time to go over your fitness goals and ask questions so you know what to expect. 
Let them know about injuries and health conditions. Training safely is the key to long-term results. If you've suffered injuries or have any medical conditions that may affect your capabilities, it's important to let your trainer know. If you choose a trainer that's inexperienced, they may not fully understand how to work around these injuries, and may inadvertently put you out of the game and further the distance between you and your goals. 
Ask about group and online coaching. For some, one-on-one training is ideal. You may want the tough-love, or may feel self-conscious about training in front of others. For others, working out with a group of friends will improve confidence and make the training sessions more enjoyable. Online training is also an option for those looking for a lower commitment and an affordable option. Online classes start as low as $20 a month for video training and meal plan creation. It can be an excellent way to dip your toes in the water before hiring a personal trainer.
Saving Money When Choosing A Training Class
When it comes to a service as personal as fitness training, choosing the cheapest options isn't always the best idea. You don't want an inexperienced coach working with you, especially if you've never hired a trainer before and don't know what to expect. However, there are several ways in which you can reduce the overall costs of your personal training without settling for an inexperienced trainer. 
Attend group classes 
Group classes are not only a great way to save money, but they often keep you motivated. Working out with a group of friends with similar fitness goals can make sessions more enjoyable and will keep you accountable for attending. When choosing group services, each person will likely receive a discounted rate helping everyone save. 
Choose package deals 
Again, this helps improve motivation as well as save money long-term. If you pay for four, ten, or 20 sessions at once, you'll likely be able to save a little per session. Plus, when you pay for these upfront you're more likely to stick to a schedule and follow through than if you pay by the session. 
Supplement training sessions with at-home workouts 
Many trainers will recommend you start coming to their gym at least once a week if not more when starting out. However, you don't need a personal trainer for every workout. They are there to guide you and teach you the best methods for working out, as well as provide you with nutritional guidance to improve results. However, you can supplement time with them by exercising at home or by yourself at the gym, practicing the techniques you learn during training. Cardio workouts, such as running or biking, can be done any time and in settings that aren't the gym for a nice change of pace. 
You can find local, qualified personal trainers in your area by using Airtasker. Sign up for free, and post your first task looking for a personal trainer in your area. You set your budget, and qualified professionals will offer their services to you. After reading reviews, you'll be ready to choose the trainer that best fits your needs and style. Get started on Airtasker today and embark on your journey to a healthier, active lifestyle.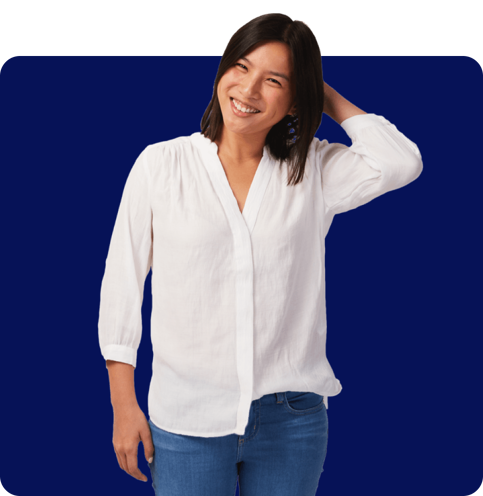 It's free and takes only a minute.