Home

/

Car Battery Replacement Cost Guide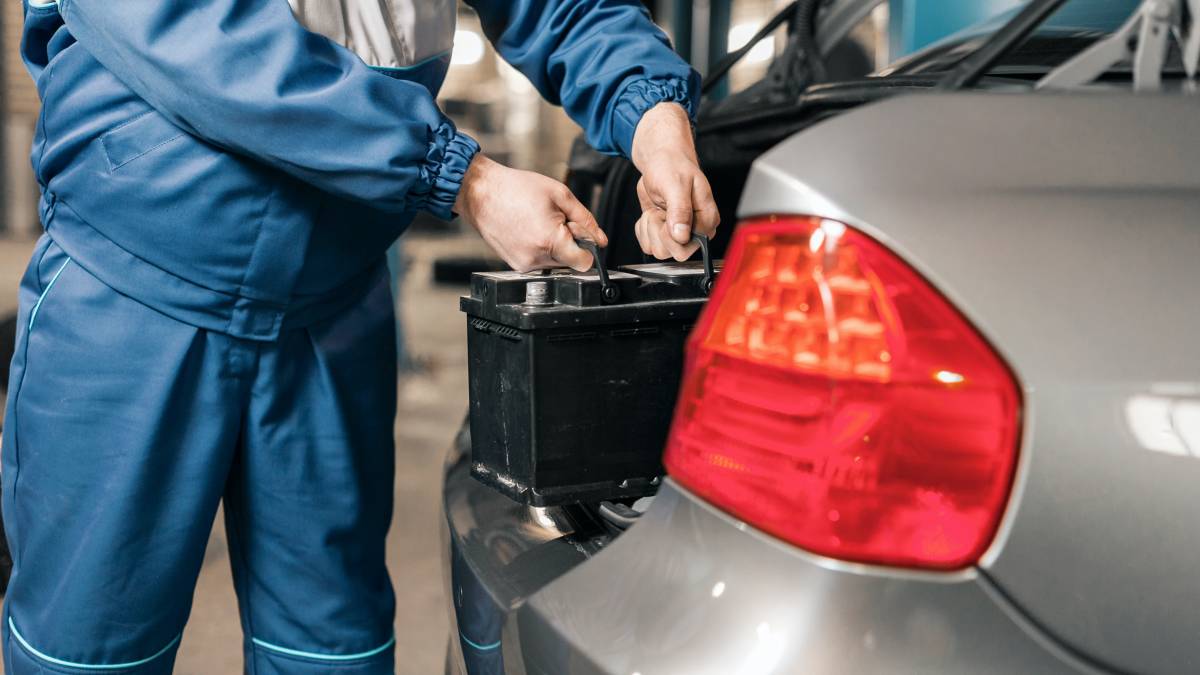 How Much Does Car Battery Replacement Cost?
Get a free quote now
Post to find a price. It's free and only takes a minute.
Price guide
€80 - €350
Find mobile car battery replacement services, fast

Post a task with your price in mind, then get offers.

It's free and takes only a minute.

See how it works
The average prices for batteries in Australia range from $80 to $200 for the battery, but installation will be extra. The newer luxury vehicles demand batteries ranging in price from $150 to $350, and extra for installation. Usually, the job is not billed on an hourly rate, but instead quotes are given based on the age of the vehicle, the make, model and battery selected. The range of services built into a quote vary, as well as any warrantees on labour and materials. 
| | |
| --- | --- |
| Type of Vehicle | Price guide |
| 2016 Mazda 6 | $220-$249 |
| 2012 Ford Focus | $260-$293 |
| 2011 Hyundai Elantra | $225-$254 |
| 2009 Toyota RAV 4 | $178 to $227 |
At Airtasker, the average car battery replacement cost is $25 to $50 plus the cost of the battery itself. This is a task that can be done onsite or at a garage, per your needs.
Click, click, click…that is the sound of most vehicles with "dead" batteries, and that means that a car or truck making that noise cannot start. No vehicle owners should ignore the warning signs that a battery is reaching the end of its life because it can often mean that they will be left without a functioning vehicle unexpectedly. A car battery replacement is one of the more affordable repairs and it should be part of regular upkeep and care.
In this car battery replacement cost guide, we'll consider when and why you will want to replace your vehicle's battery, how to choose the right battery and what to expect in terms of costs relating to the new battery.
Why Replace a Car Battery? 
The battery in a vehicle is the electrical storage unit that allows the vehicle's electrical system to operate. Without it, the systems (i.e. starter motor, fuel pump and engine control unit) will not run. It is usually a large, box-like device that is full of an electrolyte material and lead plates that work together to become charged whenever the vehicle (and its alternator) are running. It connects to the vehicle through two posts that transfer energy into the vehicle.
You will want to have car battery replacement if you wish to keep your vehicle operating. Note that it says simply "operating". This is because a failed battery typically prevents the car from running. It is not going to reduce efficiency or run poorly – it will simply not run at all.
The good news is that there are more than enough warning signs to tell you that you want a car battery replacement right away. They include:
The engine is slow to "turn over" or crank. If it takes a few seconds longer than normal to start the engine, it is probably time to get a car battery replacement

The battery indicator illuminates. Note that some vehicles have low battery fluid indicators, and no matter what type of indicator your vehicle has, it is an irrefutable sign that you need a new battery

The "check engine" indicator illuminates

The physical appearance of the battery indicates a problem. This might be a leak with corrosion on the posts or other build-up on the case. The case itself may look bloated, swollen or cracked

There is a sulphur smell in the vehicle. This is the smell of corrosion caused by battery acid leaks

The battery is past three years in age, and that is the ideal time to have it checked in order to see if a truck or car battery replacement is needed

The headlights, interior lights and other interior electronics (radio) are very dim
One or more of these issues means it is time to scout out a car battery replacement, and that can mean buying the battery and paying an expert to do the installation or even entrusting them with the task of choosing the best battery and doing the work. And what does the process involve? Let's consider that process because it is not just about removing and replacing the unit.
What Does Replacing a Car Battery Involve? 
The first thing to know is that there are no "universal" or "one size fits all" batteries for vehicles. They are found in different sizes and types and may even have unique configurations and terminal placement. That is why you will want to consult with an expert in order to purchase the right option for your specific vehicle. Keep in mind that changing technologies and advances in vehicle design make batteries more expensive than in the past, along with creating multiple options for any specific vehicle.
You may find that your older vehicle (one over five years old) is able to use older batteries. However, newer vehicles with specialized electronics may demand a specific type of battery. For instance, cars that shut down when at a full stop require specialized batteries with more complex battery replacement issues. 
The process of replacing a battery, generally means:
Obtaining the right battery for the vehicle; and

Having it installed properly in the vehicle
When done by an expert, they will:
Safely remove the old battery by disconnecting the negative cable, then the positive.

They loosen the tie down system and remove the battery

The cable ends and all wiring are inspected and cleaned (they may need replacement if corroded)

They will then install the replacement and restore the tie down system. They may apply anti-corrosion compounds to terminals.

If any programming is needed, they will then use the tools to ensure it id done properly.

The vehicle is then started, and the charging system's output is compared against original equipment manufacturer settings.
Some can offer proper recycling of the old battery as part of their fee. And it is important that, after installation, the charging system and vehicle's general operations are back to normal.
Why Do Car Batteries Fail?
No battery has an endless life, and there are a few reasons that a car's battery can fail:
Bad cell

Temperature extremes

Low electrolyte levels

Corrosion on terminal or cables

Malfunctioning charging system or alternator

Age
There are also mechanical issues unrelated to the battery that may drain it or put undue stress on the unit, causing it to fail prematurely. Most batteries last from five to seven years, or longer if driven daily and maintained.
What Issues Might Affect the Price of a Car Battery Replacement?
As noted, a luxury car with battery monitoring equipment, alternators operated through the engine's control unit or ECU and those with silver calcium can cost far more. However, they typically last longer and are less prone to damages due to temperature extremes.
Additionally, any problems discovered while testing the charging system or related components may add to the total car battery replacement cost.
How to Make a Car Battery Replacement Task
Do you think that you would benefit from hiring an Airtasker expert to do your car battery replacement? It is easy to create the task and post it to the site. Then you simply wait for providers to respond with offers, compare them, and make your choice. Never base your decision on cost alone, and take customer feedback, experience, and other key details into consideration.
Here's a list of issues we recommend you include in any listing:
Time frame required (emergency, longer amount of time available, etc.) 

Budget (the amount you have for the project)

The make, model and age of the vehicle along with preferences in battery brand, type, etc. Also make note of the other related work you want, such as testing the charging system, the alternator, and so on

The materials and parts you will provide (and ask for a quote on them if you want to compare your options)

Note if the provider has to pickup the battery as part of the installation service

If you require a warranty on labour (and materials if you don't supply them)

Your location and any challenges there may be in reaching or working in that location
The more details you offer, the easier it is for a provider to give an accurate and competitive offer. Keep in mind that most will also use your listing as a guideline for when they arrive to do the work – so accuracy and honesty is key!
Find mobile car battery replacement services, fast
Post a task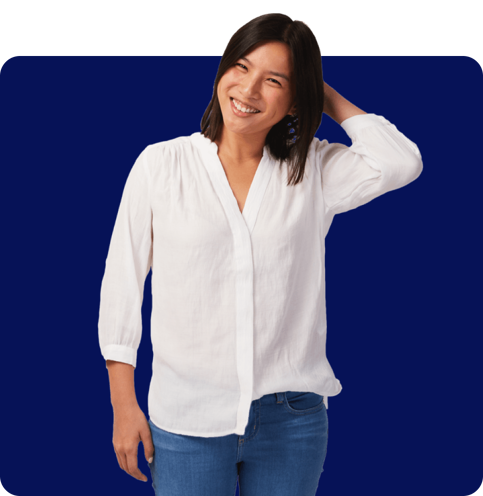 FAQs About Car Battery Replacement Prices
Absolutely, and if there are problems with wiring components or the battery itself, you may find that a jumpstart will fail to remedy the issue. This is s sure indicator that you need a new battery.
It may surprise you to learn that short trips of 20 minutes or less do not allow the battery a chance to recharge. If you do this for years at a time, the battery may have a much shorter lifespan than one that is in a vehicle driven for an hour or more on a regular basis.
That is possible. Many vehicle owners mistakenly believe that freezing weather is the most difficult for batteries, but it is scorching heat that is a real strain on a battery's life span. A garage or parking in the shade can only do so much to protect the battery.
It is possible that vibration caused the breakdown of internal parts inside of the battery. This is why you must ensure that there are no missing or loose bolts where the batteries housing is concerned.
It's free and takes only a minute.