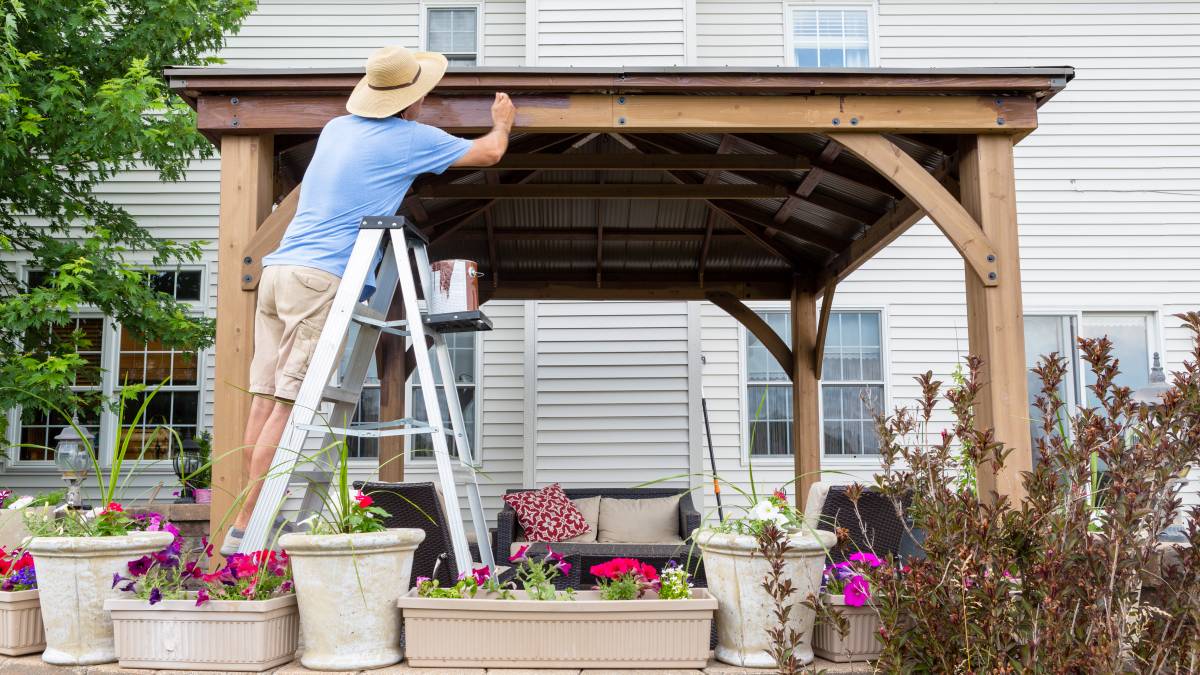 How Much Does an Outdoor Gazebo Cost?
Get a free quote now
Post to find a price. It's free and only takes a minute.
Price guide
€1,800 - €15,000
Find gazebo repairs & installation experts, fast

Post a task with your price in mind, then get offers.

It's free and takes only a minute.

See how it works
Trying to get an idea of how much an outdoor gazebo will cost? Gazebos are perfect for adding an inviting retreat to your backyard. They also make a stunning landscape focal point. To purchase a quality metal or timber gazebo of 3 or 4 metres in size, expect prices to range from $1500 to $3000. Larger gazebos will cost more. For help putting a gazebo together, the average cost for gazebo installation is $130, with installation and repair prices ranging from $77 to $250.
Of course, not all gazebos are built the same or will fall within the average price range. From your traditional hexagon structures to luxurious metal gazebos to shade your outdoor spa, the variety in materials, size, and detail will impact the price and the amount of work involved to install an outdoor gazebo.
With pre-built models or if you only need someone to help you with gazebo repair, you'll pay less. On the other hand, a more complex job involving securing the structure in concrete and building it will require a lot of work and can easily cost $300 or more for the labour.
Find out all the factors that will impact the price of your outdoor gazebo. Compare average prices for the installation and repair to give you an idea of how much it may cost to go from backyard vision to sitting under your gazebo, glass of pinot in hand whilst watching the clouds drift by.
Outdoor Gazebo Cost Further Explained
When you purchase a gazebo, you could pay anywhere from $500 for a basic permanent gazebo from your hardware store to $10,000 or more for a spacious structure from a gazebo supplier.
A 3 metre by 3 metre aluminium gazebo will cost around $1,800 to $2,000

A timber Bali hut-styled gazebo will cost closer to $2,500

For a larger, octagonal timber gazebo of 6 or 8 metres in diameter, expect to pay from $10,000 to $15,000
The larger the size and the higher the quality of the materials, the more an outdoor gazebo will cost.
What Type of Gazebo Is Right for Your Space and Budget?
When comparing gazebo prices, you'll also notice the sheer number of options you have with different styles, shapes, and materials. Picking the right gazebo has a lot to do with honing in on the purpose you have in mind for your structure.
A decorative centrepiece for your garden? You may only need a modest-sized timber hexagon gazebo.

A shaded space for outdoor entertaining? You'll want a large wood or metal gazebo in a rectangular or octagon shape.

A cover for your spa or family outdoor seating area? Consider a square patio gazebo without a base.
There are also a lot of different style choices, which can help you complement the rest of your outdoor living space.
Traditional timber gazebos with detailed wooden roofs, steps, and latticework add a touch of charm to flower gardens.

Thatched roof Bali-style gazebos are perfect poolside complements.

For a unique look, consider gazebos with different materials and textures – a timber gazebo with an aluminium roof, or a metal gazebo with a fabric roof and sheer curtains.

Want to create an enchanting aesthetic in your backyard? Nothing compares to an artistically designed metal gazebo with flowers growing around the sides.
Take a look at your budget and decide what type of gazebo will work for you. If you spend a lot of time outdoors or do a lot of backyard entertaining, it may be worth it to splurge on your outdoor gazebo. If you're simply looking for a little functional shade for your patio or garden, you can still find a high-quality gazebo for a reasonable price.
What Is the Best Type of Roof for an Outdoor Gazebo?


In Australia, we love our sunshine, but it's also nice to have a shady refuge when spending time outdoors. Your gazebo's roofing will supply shade, but it will also impact both the price and longevity of your gazebo.


A fabric canopy creates an attractive contemporary look and plenty of shade, but the material can fade over time from UV exposure. It can start to look worn after a couple of seasons of use.

Metal roofing such as steel or aluminium will offer a strong, sturdy material that can cope with heavy winds and rain. Just keep in mind factors like rusting and heat retention. You may need to paint your metal to keep it looking like new.



Timber roofing offers a timeless look but you may need some gazebo repair work down the line as the wood on the roof is susceptible to moisture and rot. You can also help to keep your timber gazebo roof in great shape by staining it periodically.

PVC roofing may be a cheaper choice if you want to reduce the price of your gazebo. You can also use clear PVC to create a solarium-styled gazebo.


How to Install a Gazebo
Once you purchase your outdoor gazebo from a hardware store or directly from a gazebo supplier, you'll have to take care of putting it together and securing it in place if you're making it a permanent fixture of your landscape.
You have a few options for installing the gazebo you just purchased:
Some suppliers will offer to install the gazebo for you when it's delivered. Not all suppliers offer this service. Also, those who do tend to charge a lot.

You can do it yourself. For DIY-enthusiasts, building a gazebo can be a fun weekend project. You'll just need a few basic tools like a hammer and a drill.

If you don't want to pay steep prices or worry about putting it together yourself, you can have a local building and construction expert install your gazebo for you.
Gazebo installation and repair services are available on Airtasker if you want a helping hand from an expert.
What if you start building it and give up halfway? No worries, you're not the first one to need assistance with a partial build. You can post your task and help will be on the way!


Gazebo Installation and Repair Costs by Location
The cost of your gazebo will vary depending on where you live and how complex the job is. A lot of gazebo suppliers will include step-by-step instructions for installation. Be sure to have these ready for your tasker to make the job easier. Also, if you want to add any extra features, like curtains, built-in seating, or decking, your building and construction expert can help with that as well.
Here's a look at the average prices for gazebo installation and repair services across Australia.
City

Minimum Price



Maximum Price



Canberra
East Brisbane
Melbourne
Sydney
Gold Coast
Central Coast



$102
$92
$86
$125
$218
$146



$145
$97
$95
$187
$406
$238


Most gazebos are on the challenging side when it comes to installing them so don't worry if you can't put yours together yourself. If you're building a custom gazebo, you've even more reason to get some professional help to ensure your finished product looks and functions like you want it to.
Find gazebo repairs & installation experts, fast
Post a task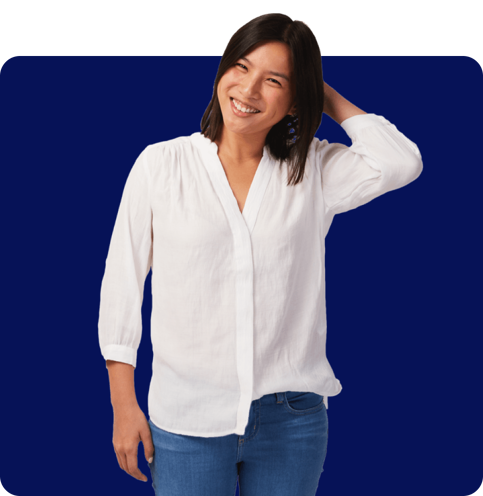 Gazebo FAQs
It depends on the material but a quality, well-built gazebo can last for ten years or more. As a general rule of thumb, timber gazebos will stay in place longer than metal ones. Fabric canopies are the shortest-lived gazebo components, lasting a couple of years at best. Cheap canopies may only last for about six months, depending on how much they are exposed to the elements.
Metal gazebos can take a few hours where a timber gazebo can take a whole day. If you need to use concrete to secure the gazebo or you have to construct any of the gazebo's features, it could take longer.
Both gazebos and pergolas are outdoor landscape structures. Where a gazebo will usually have a covered top, a pergola won't have a solid roof. Pergolas may have a lattice roof or beams overhead, offering partial shade. Also, some gazebos have sides, creating a partially enclosed space. Pergolas are more open, with four beams and a partial cover.
In terms of structure, pergolas are less cluttered and more elegant than gazebos. Pergolas can offer a full or retractable roof, but many only provide partial shade with sporadic beams spaced widely across the top.
Meanwhile, a gazebo can provide more shade and protection from the elements. A gazebo's roof covers the entire structure and often has enclosed sides. Before making a choice, consider your budget, design preferences, climate, and intended use of the space.
It's free and takes only a minute.