Home

/

Home Exterior Painting Cost Guide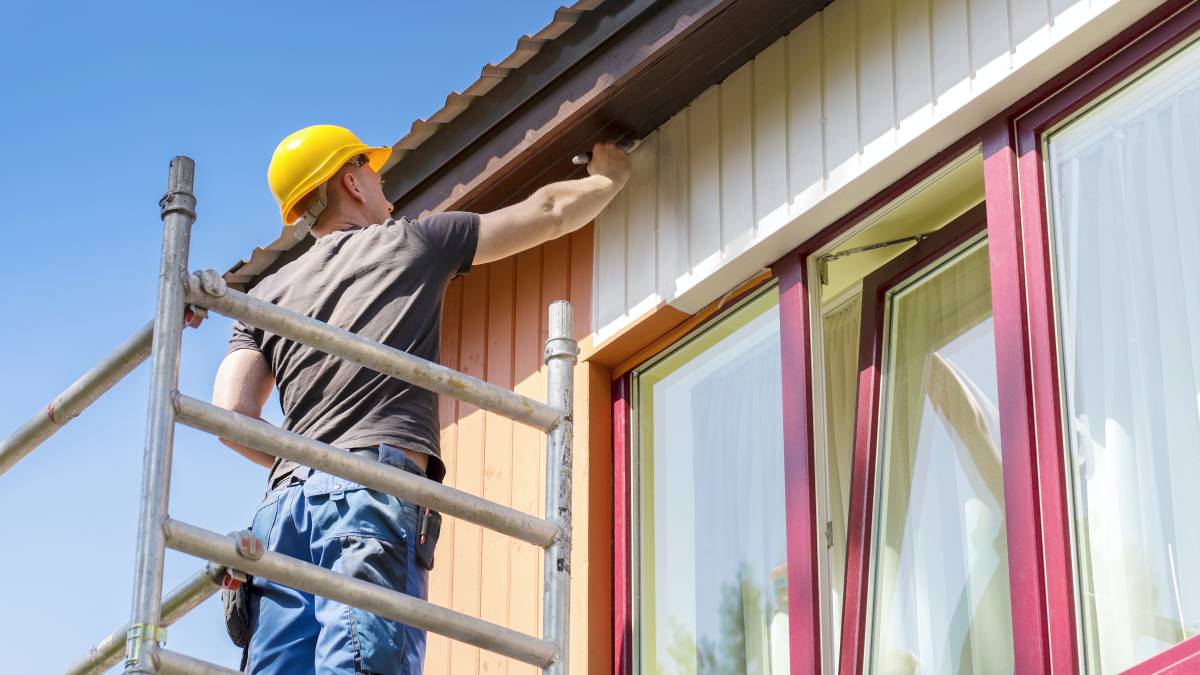 How much does home exterior painting cost?
Get a free quote now
Post to find a price. It's free and only takes a minute.
Price guide
€800 - €6,000
Find exterior painters, fast

Post a task with your price in mind, then get offers.

It's free and takes only a minute.

See how it works
Your home is an important place, so you should make it look its best. This price guide will explain how much it will cost to have the exterior of your home painted, based on different services and locations. 
An average hourly rate for painters in Australia is $40. This, of course, depends on the job they are tasked to complete. It costs, on average, $2,800 to paint the exterior of a home. This price varies depending on the size of the house, where you're located in Australia and any other additional services you require.  
Whether you need a single storey, two-storey or three-storey house painted, you may also need to paint your windows, front porch and doors, which can increase the price. This guide will be the first step to you getting your home looking brand new!
Do I need to hire a painter?


If you're thinking of getting your home painted, you can always do the job yourself. However, due to the size of a house's exterior, it's highly recommended that you hire a professional to do the job for you. It's best to hire a painter when you need to paint the following areas:
Single storey home

Double storey home

Three-storey home

Gutters

Porch

Doors and windows

Shutters
When it comes to painting the exterior of a home, there are many reasons why you should hire a professional. The main reason is due to safety concerns. Professional painters are qualified in tackling these heights and have the training in painting difficult areas such as windows and gutters. They can also help you with determining which colours best suit your home, and the longevity of your paint choice. 
 What are some question to ask a painter?
Before you hire a painter to paint the exterior of your home, there are a few questions that you definitely need to ask, to make sure you're getting the best possible professional for the job. 
Are they licensed?

Are they insured?

How qualified are they?

What is included in their quote?

Do they clean up after they've completed the job

What kind of materials do you use?

Do you require any prep before you start painting?

Do you provide your own supplies?
Prior to hiring a painter, be sure to find out these questions, as they can determine the paint job that you will receive. Depending on your location, it's very important that you find out if they're licensed or not. In Queensland, any painting job over $3300 must be done by a licensed painter. In New South Wales, South Australia and Western Australia, you need a licensed painter for any job over $1000. 
Home exterior painting prices for different types of services
Prices for home exterior painting can vary from service to service. Some painters are paid by the hour, but others charge based on house size and any other services added to the original paint job requested. 
| | | | |
| --- | --- | --- | --- |
| House exterior painting service | Price Guide | House exterior painting service | Price Guide |
| One storey (46 m² - 92 m²) | $1,000 - $3,000 | Metal paint siding | $400 - $2,000 |
| Two stories (92 m² - 139 m²) | $3,000 - $4,500 | Stucco paint siding  | $900 - $3,000 |
| Three stories (139 m² - 278 m²) | $4,500 - $6,000 | Vinyl paint siding | $600 - $2,000 |
| Concrete paint siding | $500 - $2,000 | Wood side painting | $700 - $2,000 |
What factors affect the price of home exterior painting services?
There are many factors that can affect the price of painting the exterior of your home. Sometimes your home may need extra care before they start painting, so here are a few factors that can affect the price of painting services in Australia: 
Size of the house you need to be painted

Paint included

Supplies

Location of the house

Lead testing

Preparation before painting the house


Other types of services that home exterior painters can do
There are many other things that painters can do for you while they're painting the exterior of your home, some of which include: 
Doors

Fascia

Gutters

Porches

Windows

Shutters
Painting prices for different types of services

If you're in need of painting other parts of the house other than just the exterior itself, the painter can offer the following additional services. Here is a breakdown of the average price of each service:
| | |
| --- | --- |
| Painting service | Price Guide |
| Doors | $70 - $150 |
| Fascia | $500 - $1,000 |
| Gutters | $200 - $800 |
| Porches | $500 - $2,000 |
| Shutters | $150 - $400 |
| Windows | $100 - $200 |
These prices vary due to the size and amount of additional services you require. Some painters will include these prices into the final cost, but be aware that some may add these on separately. 
Average hourly rate for home exterior painters in Australia
Depending on whether the painter you hire is professionally trained or not, the hourly rate can vary. Fair Work Australia has set the Building and On-site Service Award Pay Guide for painters at the following rates:
| | | |
| --- | --- | --- |
| | Hourly Pay Rate | Hourly Public Holiday Pay Rate |
| Level 1 award | $18.93 | $47.33 |
| Level 2 award | $20.22 | $50.55 |
| Level 3 award | $22.04 | $55.10 |
| Level 4 award | $24.04 | $60.10 |
These rates are based on averages from Fair Work Australia. The prices will vary, once again, depending on the service that is required, and any other factors that may affect the price. Some are listed below:


Travel expenses

Painting supplies

Location

Additional painting services

Lead testing

Type of paint used

Condition of the home prior to painting

House's texture
Getting your home tested for lead is an essential step before getting your home's exterior painted. If your home was built prior to 1978, be sure to get your house tested. Some painters can do this as part of their process, although it will extend the painting service time and may increase the price. 


Getting ready to hire someone to paint the exterior of your home
Getting ready to give your home a fresh lick of paint? Let's get started! Here are the things you'll need to prepare for your listing. Explain your task, post your listing, review your offers, select the right person and they'll get your building safe! 
Here are some things to include in your listing: 


Size of required painting area (not the same as the measurement of the actual home)

Area to be painted (i.e. front doors, windows, entire 2 stories etc)

Condition of home's exterior (been power washed or not)

Any extra services you require to have painted

Location

Budget

Whether you supply materials
The more information you include in this listing, the better your outcome will be. It makes it much easier for the painter when they come to help you out. It's also a good idea to have everything listed down, so they can refer to it later if they need to.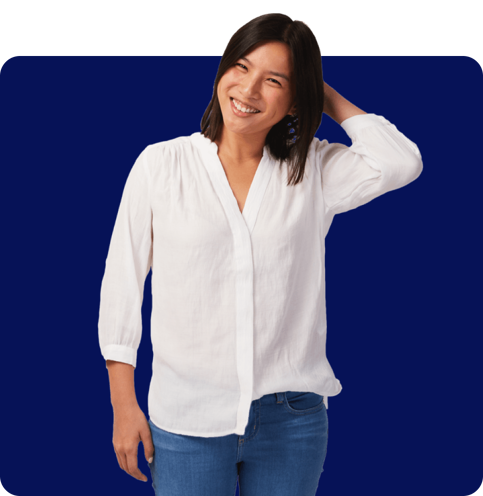 FAQs about home exterior painting services
Depending on the size of the home and area that needs painting, it should take 2 weeks to complete. A professional painter shouldn't have to take more than 3 weeks to complete their task.
Before the painters arrive, take a look around the house. Take note of any spots that you notify the painter about before they start. It's also a good idea to get a high-pressure hose and take off any dried paint flakes before they begin. This can shave a bit of the final price. Also, be sure to cover any plants or trees that may be surrounding the paint area with drop sheets.
The best indication that your home is in need of a new lick of paint is when it starts to peel. The time it takes for paint to start peeling varies depending on the climate that you're located in; houses located in arid locations may find their homes peel faster than others. I
Real estate agents recommend choosing a lighter shade of paint for their client's homes. This is due to many reasons: the colour won't fade as fast as a darker shade will, the colours don't date badly over the years, and homes tend to sell far better if they're painted a lighter shade.
It's free and takes only a minute.