Home

/

Dog Walking Cost Guide

How much does a dog walker cost?
Get a free quote now
Post to find a price. It's free and only takes a minute.
Average prices
€20 - €50
Find dog walkers, fast

Post a task with your price in mind, then get offers.

It's free and takes only a minute.

See how it works
A professional dog walking service is a great way for dog owners to ensure their pets get the very best care. Having a dog is an ongoing responsibility. At times where you want or have to be away from your pet, it's comforting to know they can still receive attention and exercise from a professional dog handler. 
The average cost of dog walking services is $20 to $50 The exact price will depend on the experience, qualifications, and other services provided by the dog walker. Finding an experienced dog walker that interacts well with your pet can be a tricky process. However, with a little time and research you can find someone that your dog will love. 
Here are some example quotes for dog walking services in places across Australia:
| | |
| --- | --- |
| Parramatta | $25 a walk |
| Auburn NSW | $50 (5 days/week) |
| Lidcombe | $20 a walk |
| Wentworth Point | $10 a walk |
| Ermington | $15 a walk |
| Helensvale | $20 a walk |
| Pelican Waters | $50 (two dogs/two walks per day) |
| Mount Martha | $20 a walk |
| Baxter | $10 a walk (puppy) |
| Carrum Downs | $15 for 15 minutes |
| Rosebud | $80 weekly |
These prices reflect different needs from both the pets and pet owners. Some owners with disabilities or special needs dogs may offer higher rates for more frequent visits. Other owners simply want someone on-call for days when they're running late coming home from work or are out of town, much like a babysitter service. Finding the right dog walker for your pet will depend on your specific needs, as well as your dog's temperament.
Factors That Influence Dog Walking Prices
Though the average dog walking price is fairly consistent, there are many factors that may increase the cost of service you are looking for. Of course, pet handlers with more experience will charge more for their services. However, no two dog walkers are equal, even if they are insured and experienced with your pet breed. Consider these other factors:
Length of walk
On average a dog walker will charge $15 to $25 for a short, 15-30 minute walk. If you have a large, active dog then you may want their walk to last at least 30 minutes. This can increase the price, especially if you want to schedule more than one walk per day.
Number of dogs
Many dog walking services pick up and drop off pets in small groups. This not only allows for socialization, but makes it easier for the dog walker to schedule more clients. If you want your dog or dogs to be walked privately, you will likely have to pay more for the dog walker's time. 
One or multiple walks per day
If you have an active dog, or will be away from home for a long period of time, scheduling more than one walk per day is ideal. Some dog walkers will offer discounts for "packaged" services, while others will charge more for additional walks. Ask your dog walker what they can offer for two or more walks per day, especially if the walks will be private. 
Location
Dog walkers often use one or a select few routes to walk their clients' dogs. You want to check to find out if you are close to their route, or if you will have to pay extra for them to travel to you.
Holiday rates
Dog walking services are in high demand around the holidays. If you're planning to go out of town and need someone to walk your pet, you need to plan well in advance and check on holiday rates. Most handlers will charge more on holidays. They may also book up more quickly, so if you like your regular dog walker make sure you schedule them promptly. 
Hiring a Dog Walker That's Right for You
Airtasker makes it easy for you to post a dog walking task with specific needs, and find reliable service providers in your area. However, you'll likely have more than one dog walker competing for your job. Choosing the one that will work best with your dog and your schedule isn't hard if you follow a few simple guidelines. 
The first thing to look for is the dog walkers qualifications. Even if your requests aren't complex, you want to find someone who is experienced with dogs of your breed or temperament. 
You also want to consider your personal needs and your dog's personality. Is your dog skittish or untrustworthy of strangers? If so, you want someone who has many years of experience walking and possibly training dogs. Will you want someone available in the evenings so you don't have to go straight home after work, or are you looking for more consistent care? All of these factors will influence the dog walker that is best for you. 
Dog Walking Package Deals and Add-on Pet Care Services
Many professional dog walkers offer package deals and discounts when you purchase more than one service at a time. If you are in need of regular dog walking services, it's a good idea to look into these offers before choosing a dog walker. These packages can lower the cost of a dog walking service, especially over time. 
Package deals don't just have to include multiple walks. Some handlers offer pet feeding, dog boarding, and other care services in addition to dog walking. These services are ideal if you are going out of town or are away from home for long hours during the day. Ask your handler if they offer these services, or any others that you may need in the future.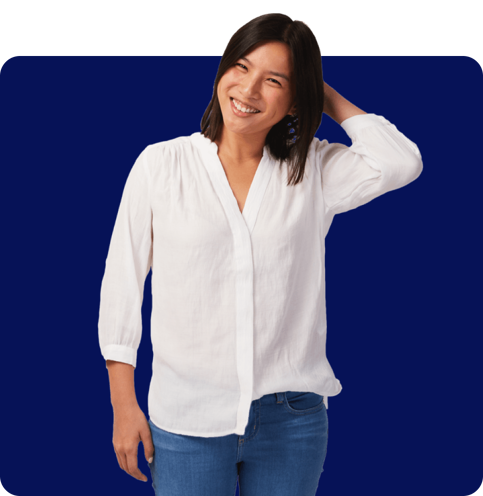 Frequently asked dog walking questions
Entrusting your favorite pet to a stranger can be worrying at first. Your dog may get hurt, or it may become provoked to aggression leading to the injury of the handler, another dog, or pedestrian. These cases are rare, but you don't want to rule these possibilities out when considering a dog walking service. Choose a handler that is experienced and preferably has a relationship with a local vet. You should also give the walker your vet's contact information, and take preventative steps by socializing your dog before hiring someone.
For every dog there is a handler that can care for it. Many dog walkers specialize in special needs pet care. If your dog has a physical handicap, or even a temperament concern, you can likely find someone who is well-adept and able to provide a walk or other form of exercise. Services for special needs dogs may be more expensive. Check with the dog walker before booking a service with a special needs dog. Finding a dog walker that is affordable and trustworthy is made simple on Airtasker. The process is easy. You write and post a task for free on the platform, then review trusted service providers in your area who are interested in the job. You'll have plenty of options to choose from, and can find the right price for your pet care service. Get started on Airtasker today to give your dog the very best care when you're not there.
It's free and takes only a minute.