Home

/

Radiator Replacement Cost Guide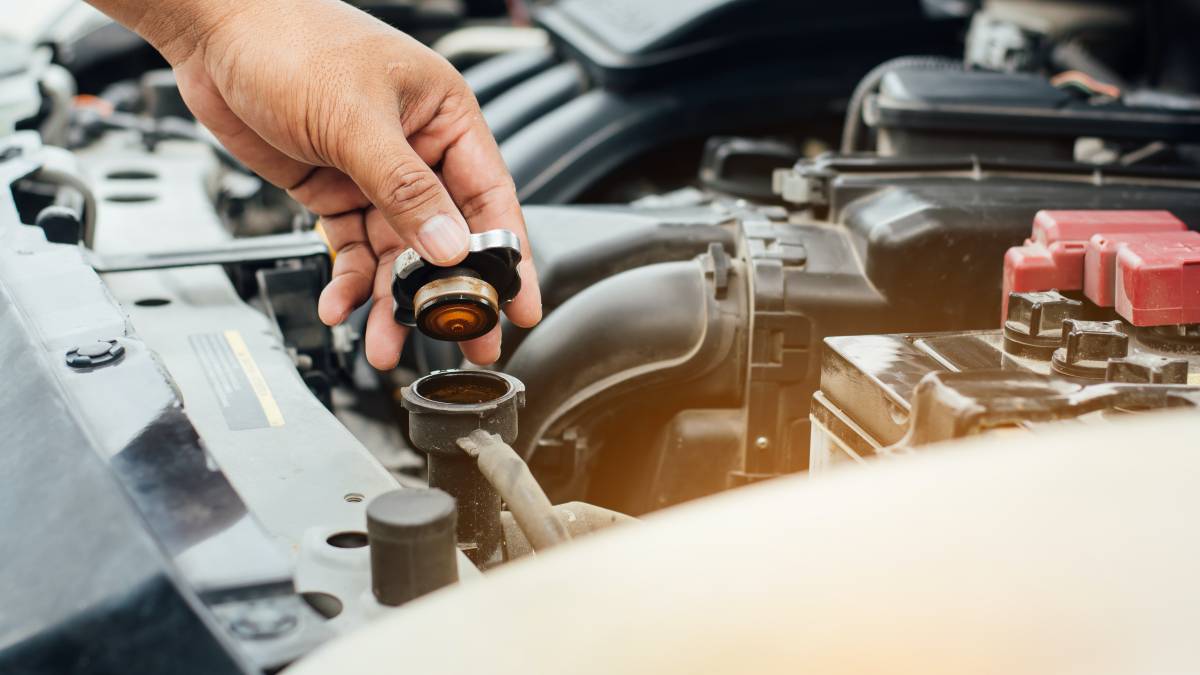 How much does a radiator replacement cost?
Get a free quote now
Post to find a price. It's free and only takes a minute.
Price guide
€50 - €1,000
Find car radiator repair specialists, fast

Post a task with your price in mind, then get offers.

It's free and takes only a minute.

See how it works
Have you ever been in a car and see the temperature indicator light up? In other words, the vehicle you are driving is at risk for overheating and a warning signal alerts you to the issue. It is fairly unnerving because it means your vehicle may be about to cease functioning, breakdown or experience multiple mechanical failures.
In most instances, a high-temperature indicator is meant to warn you of problems in the cooling system, with the radiator a major area of concern. In this radiator replacement cost guide, we are going to learn a bit about the radiator, warning signs that it may be failing and how much to expect to pay to get it replaced.
What Does the Radiator Do?
Engines create heat through the process of combustion, but that heat cannot remain trapped in the engine or the vehicle in general. The radiator is a heat transfer unit that relies on coolant and air to eliminate the heat and keep the vehicle running. It works with a water pump to keep the engine cooled and is part of a closed system that is required in every sort of vehicle.
A radiator may feature two tanks and a core as well as a cooling system for transmission fluid (for automatic transmission vehicles). The tanks are connected to one another, and coolant passes between them. A radiator fan blows air over the radiator and reduces the coolant's temperature. Unfortunately, the components in a radiator can crack and leak. Radiators can also clog, and whenever there are any such issues, an engine is at risk for overheating.
Clearly, you need a radiator and it should work properly in order to protect the vehicle from overheating. If it fails or malfunctions, a radiator replacement may be needed. Naturally, there could be other issues, and so it is a good idea to know the signs that you have a bad or malfunctioning radiator.
How Much Does It Cost to Replace a Radiator in Australia?
As is the case with almost any vehicle repair, the radiator replacement cost for your vehicle is going to depend on several factors. These are:
The make, model and age of your vehicle

Any other issues such as thermostats, malfunctioning fans, and so on

Where the radiator is located in the vehicle
The way that the job is priced will vary based on a mechanic's preferences, too. They may be paid by the hour or by the job, i.e. a radiator replacement cost may be at a fixed amount or quote. The average hourly rate for mechanics is from $30 to $100 or more. This can influence the total costs, and if you are supplying parts and materials, that will also affect the final price for the work. To help you get a good idea of what the average radiator replacement costs in Australia can be, see the table below:
| | |
| --- | --- |
| Type of Vehicle | Price guide |
| 2008 Jeep Wrangler | $400-$410 |
| 2005 Hyundai Elantra | $481-$755 |
| 2011 Volkswagen Golf | $541-$893 |
What Are the Warning Signs of a Bad Radiator?
If a vehicle is "running hot," it is a clear sign that you may have radiator trouble. Overheating, fluid leaks, and steaming or hissing from beneath the bonnet are all signs that you may have a bad radiator. Also, if you are not up to date with fluid changes or the radiator has never been replaced, serviced or checked and there are more than 40,000km on the vehicle, problems with the radiator can occur.
If you even suspect that the radiator is malfunctioning or failing, you must get in touch with a mechanic as soon as possible. Why? Radiator replacement costs are far less than engine repair or replacement, and it is that which is possible when a vehicle is allowed to overheat.
Can You Drive with a Broken Radiator?
While a car will run for a short time if the radiator is failing or fails, the engine will quickly overheat. A cracked radiator may be able to keep the engine just cool enough to operate, but eventually, the coolant disappears, and the engine overheats. This usually damages the engine to a major degree, and the end result is a hugely expensive repair. 
Because a radiator replacement cost is so reasonable (averaging between $350 - $900+) it is far more sensible to have the work done the very moment you suspect a problem. After all, it may be problems with hoses, seals or a simple clog, which would be even less expensive than the radiator replacement cost!
Do I Need to Hire an Expert to Do a Radiator Replacement?
The most realistic answer to that question is yes. Why? Because it is not a simple matter of unhooking apart and installing a new one. There are things like pressure tests, system flushing and the installation or replacement of hoses and lines to such areas as the transmission and radiator itself. These are not simple tasks and vary from vehicle to vehicle. It takes an expert with the right tools to do the job correctly and keep the engine and vehicle in safe, working order.
Keep in mind that it could be that your vehicle manifests signs of a radiator problem, but a radiator replacement may not be needed. It could be that a repairable leak is an issue, and a skilled mechanic will understand this and know how to make the repair.
Also, remember that there is a great deal of disassembly needed, and then re-assembly. This is not for a novice or amateur as it can affect the engine, transmission and more.
What Does Radiator Replacement Involve? 
To help you understand what the work involves, and why it is not always that the radiator needs replacement, let's look at the steps taken during a radiator repair or inspection.
A mechanic checks the radiator for leaks

If the leak is reparable, the radiator is drained, mended and new coolant added

If it is to be replaced, a radiator must be drained and the cooling fan, various hoses connecting to the radiator and transmission are removed

The radiator is removed from its housing and taken out of the vehicle

The entire system is flushed to ensure there will be no debris to clog new parts

A new radiator is installed (typically, a new thermostat is installed at the same time though it is not required), and all the parts reconnected. This includes radiator and transmission hoses along with cooling fans

New coolant is added to the radiator and the entire system has to be tested, with air bled out of the lines and parts

A pressure test should be done to ensure there are no leaks

The vehicle must go through a road test to ensure everything is fully operational
Clearly, this is no small task and can be time-consuming if the vehicle has a small engine compartment and the mechanic is forced to disconnect other parts to remove the unit.
Tips for Creating Your Radiator Replacement Task
To create an accurate Airtasker listing for any radiator repair or replacement, you can follow the tips below. You need only write and post a listing, and then wait for providers to get in touch and make an offer. Don't base the choice on cost alone. Look at customer comments or feedback, experience and more.
Here are our tips for what you will want to include in a radiator replacement task listing:
When the work needs to be done (emergency, longer amount of time available, etc.) 

Your budget (the amount you have for the project)

The make, model and age of the vehicle along with notes about other issues you feel might affect the project

Include a list of any materials and parts you will provide (OR ask for a quote on them if you want to compare your options)

If you require a warranty on labour (and materials if you don't supply them)

Your location and any issues you feel might occur due to the location (i.e. it is outdoors or there is no power supply nearby, and so on)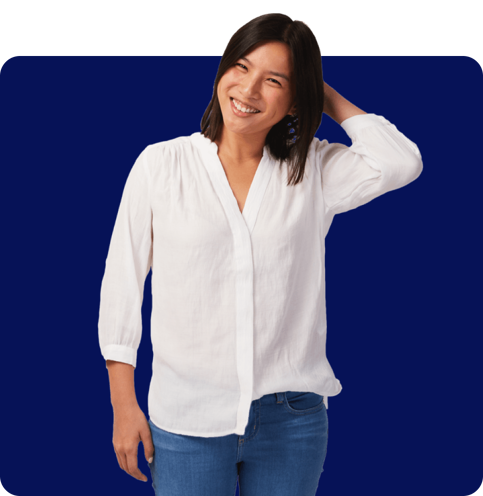 FAQs About Radiator Replacement Costs
Most mechanics recommend that you do this. As long as the radiator has been removed and the entire system is being updated, it is the ideal time to also guarantee that the thermostat is unlikely to malfunction in the near future. If you do not replace it, and there are still overheating issues, you'll end up paying for the job twice!
As indicated, there are some instances when a radiator has cracked lines or tubes, or even a cracked thank that may be repaired. Whether your issues translate to a repair or replacement will vary based on actual conditions. Additionally, repairing or replacing a part may be only a temporary fix. So, speak with your provider at great length about the anticipated lifespan of any repair in order to figure out if you will have only a short time before the radiator replacement is necessary.
It's free and takes only a minute.