Home

/

Car Inspection Cost Guide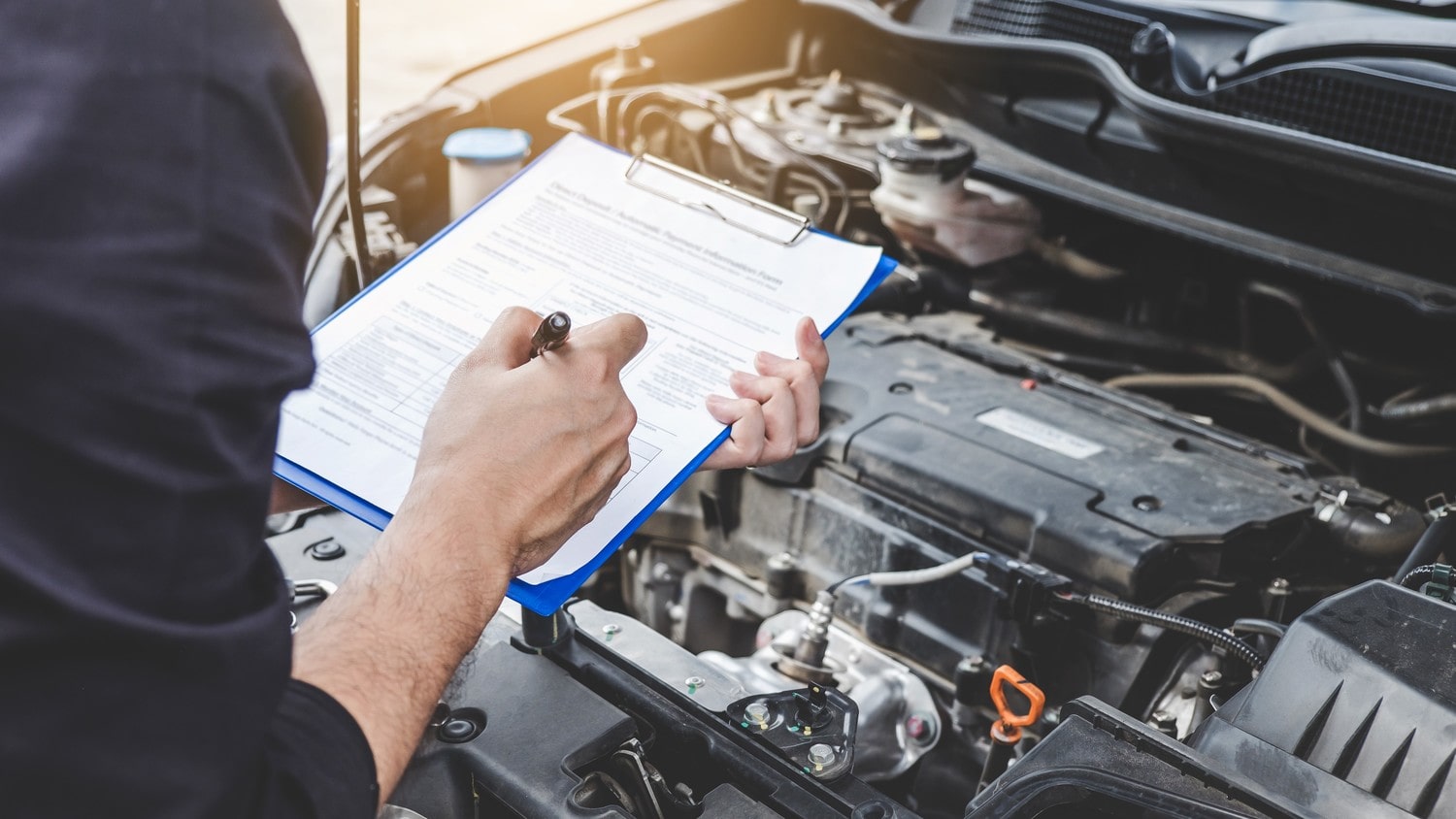 How much does a car inspection cost?
Get a free quote now
Post to find a price. It's free and only takes a minute.
Price guide
$40 - $262
Find car inspectors, fast

Post a task with your price in mind, then get offers.

It's free and takes only a minute.

See how it works
As a car or motorbike owner, it's important to know that once your vehicle has turned three years old, you are required to have it inspected for road safety. Australia requires vehicle roadworthy inspections to ensure that all automobiles driven in the country are safe enough for drivers, passengers, other motor vehicles, and pedestrians. 
A vehicle roadworthy inspection also checks if the exhaust emissions are below what is allowed by the government to help reduce air pollution. However, it's essential to factor in how much vehicle inspection costs into your budget even before your last certification expires. Depending on what kind of vehicle you have, the costs range from $40 for light vehicles to $102 for larger vehicles.
Rates for vehicle roadworthy inspection vary per state. Some stations charge lower than these rates, so you'll probably be able to cut down on the total costs. Just be careful and make sure to deal with an authorised examiner only.
What do car inspections usually entail?
Aside from checking how much a vehicle roadworthy inspection costs, it's essential to know what a standard motorcycle or car inspection includes. Understanding which parts will be inspected can also help you avoid failing the test and needing significant repairs. 
The lists provided by the government should not stop you from having other parts checked for further safety assurance, but these are the priority for being declared road-worthy. Besides the inspection, you will also need to have your vehicle routinely serviced and subject to a general mechanical condition.
For both motorcycles and cars, vehicle inspections usually include:
Body and frame
Maintaining the body of your car or the frame of your motorcycle isn't just about aesthetics. In a car roadworthy test, the cost covers checking any significant deterioration that could affect your driving. For example, cracks on a motorbike frame can make steering difficult. Likewise, sharp edges on the car body can injure a passenger or pedestrian.
Fuel leaks
A fuel system leak can cause major disasters on the road or even when your car is parked. This step doesn't just ensure your vehicle's roadworthiness, but it also gives you peace of mind every time you get behind the wheel. Your specialist will also inspect your car's hoses, pipes, and fuel cap to ensure no leakage risks.
Exhaust system
The centre will check if there are any missing catalysts in the vehicle's exhaust system. It needs to be secure and complete to pass the test. Exhaust emissions will also be tested to be sure it meets the rule provided by the government. To avoid failing this part:
Observe proper vehicle maintenance, especially if it's a bit older.
Clean the muffler exterior regularly and let it dry before starting your car again to avoid soot and dirt build-up.
Watch out for loud noises as well that may indicate any issues. If you're getting a second-hand automobile, have it inspected first.
Car seats
Both car and motorcycle seats will be checked, albeit with different standards. Ultimately, they must be adequately attached, comfortable for the passenger or driver, adjustable, and suitable for the make and model of the vehicle. If you have a bigger vehicle like a van, the number of seats can add to cost and time.
Car brakes
While the need to check the brake is for obvious reasons, don't miss out on the nitty-gritty details that will factor into your certification. These include any improper repairs or replacements, brake efficiency, the anti-lock braking system (ABS), and the electronic stability control (ESC).
Tyres and wheels
Your tyres and wheels will be checked for their overall condition, security, tyre size and type, and tread depth. For worn-out tyres, it's best to have them replaced even before the roadworthy inspection. Aside from the test cost, it's also wise to include the necessary repairs when computing how much a car inspection costs. Having the repairs done when needed can save you a second test.
These are just some of the components of a vehicle roadworthy inspection. You can check the official government websites for the complete list of parts for cars and motorbikes. 
What is included in a motorcycle inspection?
If you're wondering about the inspection costs for a 125cc motorbike, don't worry. A motorcycle inspection is standard for most makes and models with an engine below 200cc. The most that you'll likely spend on for the inspection may range from $24 to $56, depending on your location. It will include the usual parts listed above plus the following:
Lights
Steering and suspension
Horn
Registration plates, vehicle identification and frame numbers
Drive chain and sprocket
Throttle
Clutch lever
Footrests
How do I know if my car is roadworthy?
The best way to know is to ask for the roadworthy or safety check certificate from the seller. In the Australian Capital Territory, brand new cars may require a roadworthy certificate for registration. 
Factor in the pre-purchase car inspection cost if you're buying a second-hand car, and make sure that the certificate is authentic. Otherwise, you can be prosecuted and penalised for driving a car without a roadworthy certificate.
How much does a car inspection cost?
When buying a car, it's crucial to consider how much a car inspection service costs. It is an annual expense for every vehicle, and it may even cost more for second-hand or older cars and motorcycles. 
Vehicle roadworthy inspection cost depends on your location. You may refer to the table below to see where your ride fits:
Area

Costs

New South Wales

$24 (pink slip for motorcycles)




$42 (pink slip for light vehicles)




$41 (blue slip for motorcycles)




$67 (blue slip for light vehicles)





Queensland

$55.40 (motorcycles)




$43.15 (trailers over 750kg up to 3.500kg)




$86.20 (vehicles up to 4.500kg )

Victoria

$100 (depends on the age, type, and condition of the vehicle)

South Australia

$176 - 262 (first inspections of light vehicles)




$262 (modified vehicles)

Australian Capital Territory

$56.40 (motorcycles)




$73.50 (light vehicles)




$167.40 (heavy vehicles over 4.500kg)
Are there any vehicles that are exempt from getting a vehicle roadworthy inspection?
Different states have regulations that exempt vehicles from roadworthy inspection. In Tasmania, roadworthy inspections are not a legal requirement when selling or buying a car. In Queensland, safety certificates are not needed for the following:
When selling a vehicle to licensed motor dealers
Transferring a vehicle to a spouse
Now that you know how much a car inspection costs, you're ready to put up a task on Airtasker to be connected with an accredited testing centre in your area. There are plenty of Taskers who can help you! They may even explain how you can prepare your vehicle better before the vehicle roadworthy inspection is due. This is very important when booking through the Airtasker platform so you can choose the right Tasker for the job. 
Indicate right away that you need a vehicle roadworthy certification when you put up a task. Then, ask for proof of certification before accepting the offer. Take note as well that some details may vary based on your state.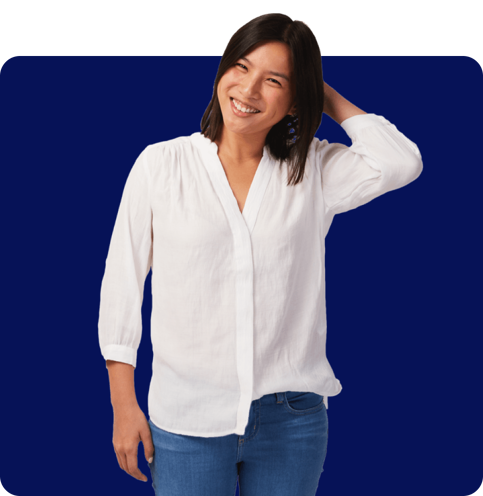 Car inspection FAQs
You can book a test as early as one month before your current certificate expires. It may seem like a waste of money, but early testing may be necessary if you intend to sell your car or motorcycle.
If you pass, you can continue driving your vehicle as per usual. Just make sure to file the necessary paperwork and double-check the status on the website. If your car or motorcycle fails, you would need to address the necessary repairs or contact the tester to explain your results.
The validity date varies on the type of inspection certificate - blue slips are only valid for 42 days from the date of inspection, whilst pink slips are valid for six months. In Queensland, safety certificates are valid for three months from the date of issue if a licensed dealer will be selling the vehicle.
It's free and takes only a minute.