Home

/

Earn Money as a Real Estate Agent

How to make money as a real estate agent: A guide
Before you try and sell off your first property, read this complete guide.
Find real estate side hustles
There's a common perception that working as a real estate agent is glamorous, thanks in part to shows that portray the career as such. While real estate agents always get to see beautiful interiors and look amazing for clients, becoming one takes a lot of patience and hard work. 
So, how can you become a real estate agent? Unlike other property-related careers, such as architecture and interior design, you don't need a college degree for it. This is a good thing since you can become one anytime as long as you're at least 18 years old.
If you want to start making money as a real estate agent, keep reading below to find out what you must do to become a real estate agent.
How much do real estate agents earn in Australia?
If you're considering getting into real estate, you've probably wondered how much money you can make as a real estate agent. It depends on a few factors, such as the number of real estate transactions one makes and commission fees. 
In Australia, real estate agents average between $60,000 and $80,000, or $35 per hour.
To give you a better overview of where the best-paid real estate agents are, here's a table of the best cities for agents:
| | |
| --- | --- |
| Cities | Average annual income |
| Gold Coast | $239,363 |
| Adelaide | $217,827 |
| Perth | $187,075 |
| Newcastle | $170,683 |
| Brisbane | $101,477 |
Source: Indeed
How to become a real estate agent
A job in real estate is perfect if you don't like doing the same tasks every workday. In this industry, you'll meet new people (clients) and visit all kinds of properties—homes, flats, office spaces, you name it.
Luckily, you don't have to complete a four-year degree to become a real estate agent. But do real estate agents need a licence? Yes. These real estate agent qualifications are the fastest way to get a licence and start selling homes.
Note: The order of steps below are general guidelines on applying for a real estate license, and the process can vary between states. Before moving forward, it's best to consult with your state's real estate commission.
Check your state's requirements
First, you'll need to research. If you live in Perth but plan to become a real estate agent in Sydney, check New South Wales's requirements, as some states will require you to be sponsored by a broker to receive your real estate licence. One thing's for sure, you'll be subjected to a background check and other character requirements.
Complete pre-licencing courses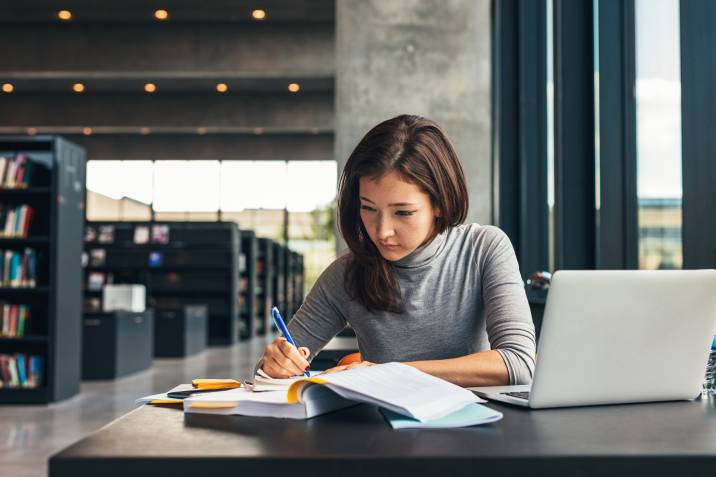 The real first step to getting a real estate agent licence. These courses will be your education on real estate—from best practices and tips to creating contracts and financing. 
Real estate courses in Australia vary from state to state. Still, they all have the same outcome: helping you become a real estate agent! Depending on the state you intend to practice, courses can cost you between $345-$745 and can have as little as 5 units and as many as 19 units.
Apply for your first job
Before applying for a real estate agent licence, you must gain experience—12-24 months of full-time work under a licenced real estate agent. You don't have to apply to be an assistant real estate agent right after finishing your course, but Australia requires it to be done within three years of your application for a license.
Get insurance
Whether you plan to freelance or join an agency, it's best to get professional indemnity insurance. It can also protect you against lawsuits and slander from clients. In some states, like New South Wales and Tasmania, it's a requirement for all budding real estate agents.
Apply for a real estate licence
The licence or registration requirements to become a real estate agent vary from state to state. In Australia, getting and maintaining your license incurs an annual fee. For example, in New South Wales, agents should contribute to the Property Services Compensation Fund to continue being real estate agents.
Join an agency and put yourself out there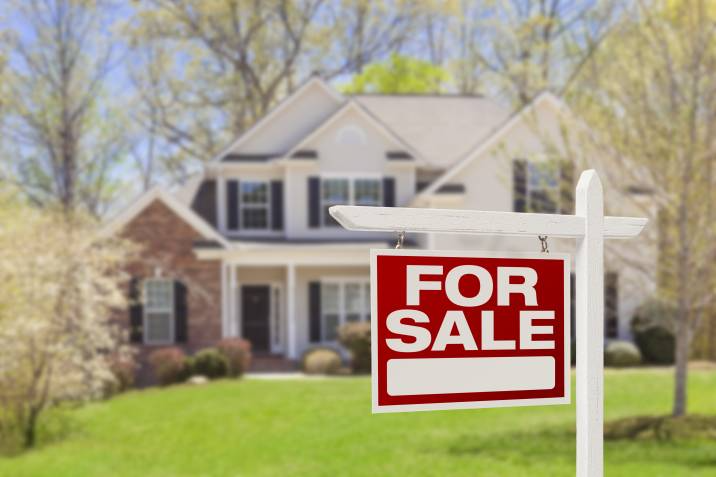 What do you do after you get your real estate licence? Start working! Most states require agents to work with a broker. They can supply you with sales leads, ensure contracts are lawfully compliant, and provide you with resources to succeed in making a sale.
Aside from that, you'll have to invest in marketing yourself via social media, ads, or e-mail marketing to help clients find you.
6 ways to become a better real estate agent
Making money as a realtor requires patience and grit. Since no day will ever be the same, you must adopt these attitudes and principles to make the most out of your job (whether it's full-time or part-time).


1. Be a people person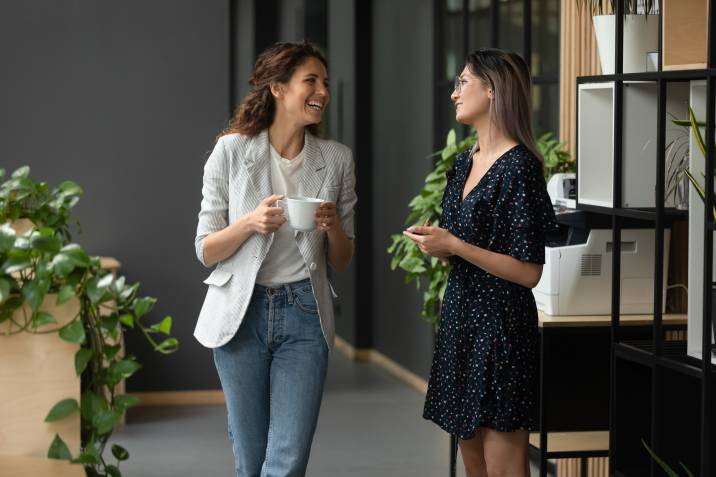 As a real estate agent, you'll be talking to many potential clients, so it's your job to ensure all their needs are met. Aside from that, you can attract more clients if you have a pleasant disposition and are kind and trustworthy, as this will help people be more comfortable with you.


2. Be flexible
A real estate agent doesn't have a 9-to-5 job. Clients may want to book visits or set meetings on nights or weekends. The more flexible you are with your time, the more they'll trust you and push through with the sale.
Of course, your schedule must still give you enough time to rest. Be honest with your clients if you're fully booked for a specific day or weekend. They'll appreciate that more.


3. Take advantage of opportunities
Notice your neighbour moving out? Go over there and ask if they're already working with an agent to sell their house. Or if a relative recently acquired an apartment building, ask if you can be the agent to help find renters. In real estate, no opportunity should be passed up, as any leads can lead to a sale.


4. Focus on your customers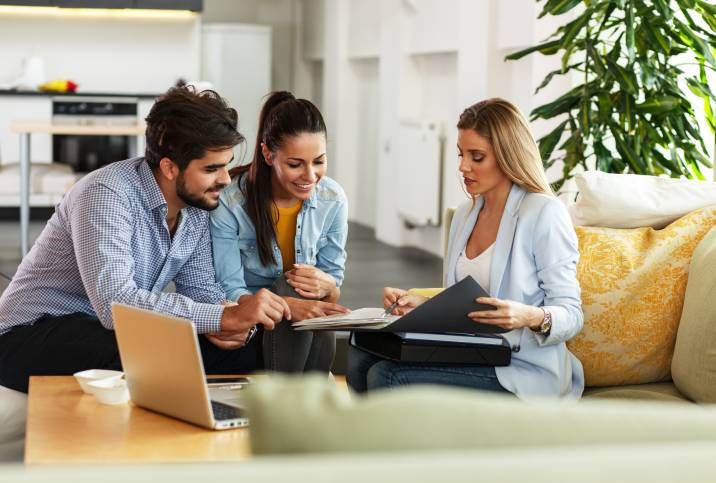 The newest house you're selling may not be what your client is looking for, and that's alright. What's important is you take the time to understand their needs instead of constantly pushing a sale, so the next property you show them will be more to their liking. If it doesn't go through, don't worry. You can continue working with them to find the right house or apartment.


5. Look for niches in the market
Being a real estate agent doesn't just mean selling houses to people. It also entails finding other avenues that will help you to sell.
For example, suppose short-term rentals are prevalent in your area. In that case, you can find investors looking to buy properties to turn them into an Airbnb spot. Or if you see many empty lots not being used, you can get in touch with developers or pitch to clients willing to build a house from the ground up. 
6. Represent rental clients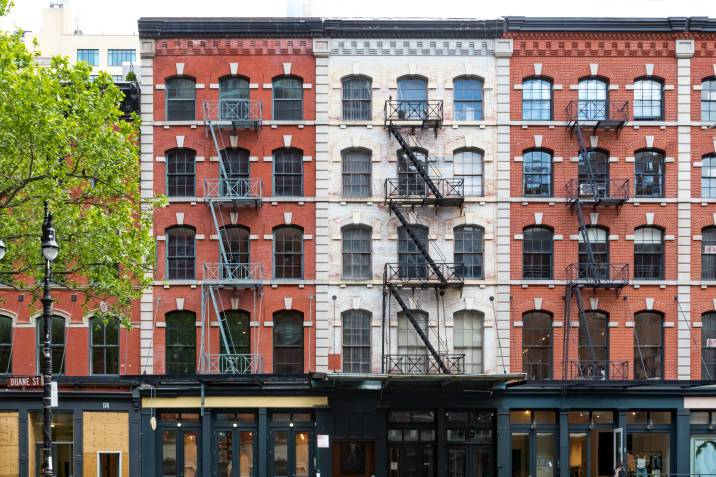 Many people can't afford to buy houses anymore, which is why many rent. The good news is that renters still need real estate agents to help them find the best place to live. Before you start representing them:
Learn what makes a good house or apartment to rent.

Assess the risks and factors that dictate them.

Get to know your clients so you can show them the places that suit their needs.
5 side hustles for real estate agents
The flexibility of a real estate agent will allow you to pick up side gigs to earn extra income. If you find yourself wanting to do more than sell properties, here are some real estate gigs you can do:


1. Manage properties
An ideal side job for realtors, especially those just starting out in their careers, since payment is more immediate. Property managers typically earn an average of $53.70 per hour. This job requires you to help property owners find reliable tenants, collect rent, address property maintenance issues, draft lease renewals, evaluate and set rental prices, and manage documents.


2. Teach courses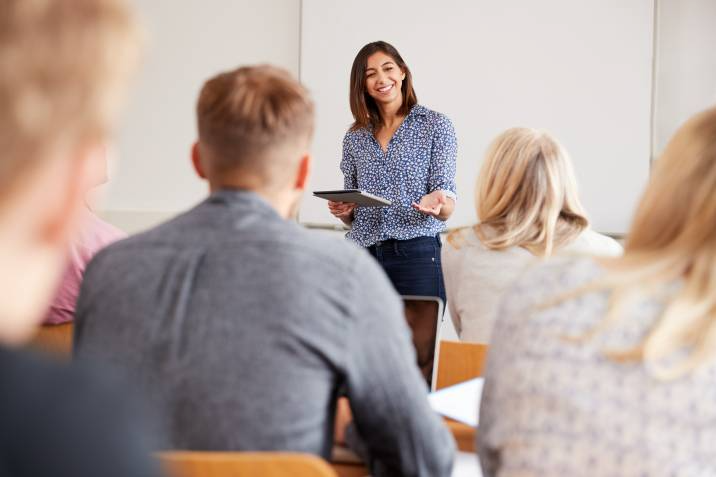 Why not pass on your knowledge about real estate to others for a fee? You can get in touch with your state's real estate commission and learn how to become a teacher, whether online or face-to-face. 


3. Become a real estate Tiktoker
If you want to help raise more awareness on real estate, join Tiktok and start creating short-form videos. You'll be able to share knowledge with not just those who want to become agents but also buyers, property owners, and renters. Once you build a following, you can expect sponsorships to come in.


4. Stage homes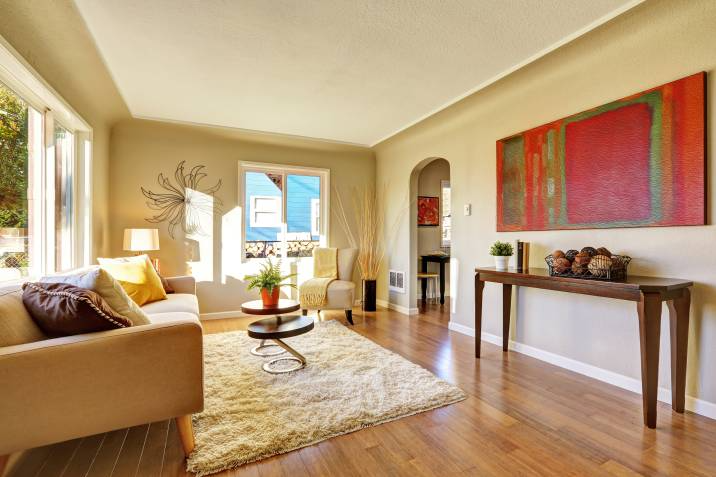 Most developers and property owners stage it for potential buyers and renters to see themselves living in a place so it's not bare when people visit. If you love designing spaces, this is your chance to make your interior design dreams come true without returning to school. When you do this side hustle, remember to make sure the furniture doesn't get damaged since you'll be renting them from stores.


5. Write articles
Marry your passion for writing and helping people find their perfect homes by freelance writing for developers and brokers. Your writing can help build their websites' credibility and raise more awareness of the properties available for sale or rent.
Earn more as a real estate agent on Airtasker
Whether you're considering making a huge career move to real estate or want to make extra money as an agent, you'll find many real estate-related part-time and freelance jobs to help you rake in more monthly income.
If you're already a licenced agent, sign up on Airtasker to access real estate gigs such as rental inspection, landscaping, and taking property photos and videos. The best part? Doing one to two tasks a week could help you earn up to $346 per month!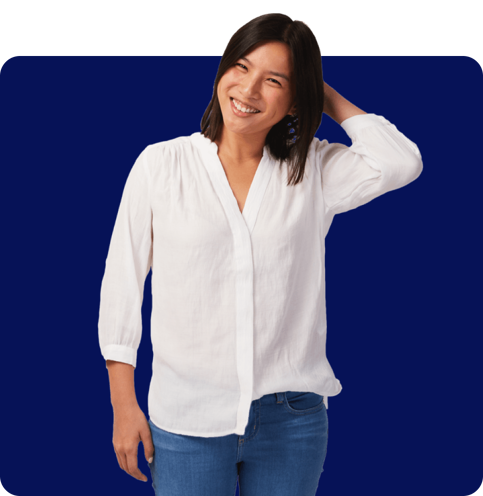 Frequently asked questions
This will depend on the state, but on average, your licence will be processed in four to six weeks. The whole process of becoming a real estate agent, however, can take a few years. 
This also depends on the state. If you want to be a real estate agent in Queensland, you'll have to pay $1,508.60 for your licence to be valid for one year or $2,828.60 for three years. 
Yes. Being a real estate agent isn't a 9-to-5 job, so whenever you have extra time, you can work as a property photographer, landscaper, property manager, writer, and more. You can find other ways to make more money with a real estate licence by signing up on Airtasker.
Real estate agents, brokers, and realtors may all sound the same, but they have differences. 
Real estate agents are licenced individuals who help people buy, sell, and rent real estate. Brokers are agents with a broker license who hire agents to make sales and ensure they comply with the law. Agents cannot work directly with clients without a broker. 
A realtor, on the other hand, is a real estate agent or broker who is a member of the National Association of Realtors. If you're wondering how realtors can make extra money, the same side gigs apply. 
Commissions of a final sale price generally range between 1.6% and 4%. For example, if you were to sell a home at $800,000 and your agent has a fixed commission rate of 1.97%, they would get $15,760. But since most agents work for an agency, this will be divided further.  Some agents and their agencies do a 60/40 split, 70/30, or 50/50, and it's common for top real estate agents to receive a larger percentage of the commission than the broker.