Home

/

Halloween Decoration Ideas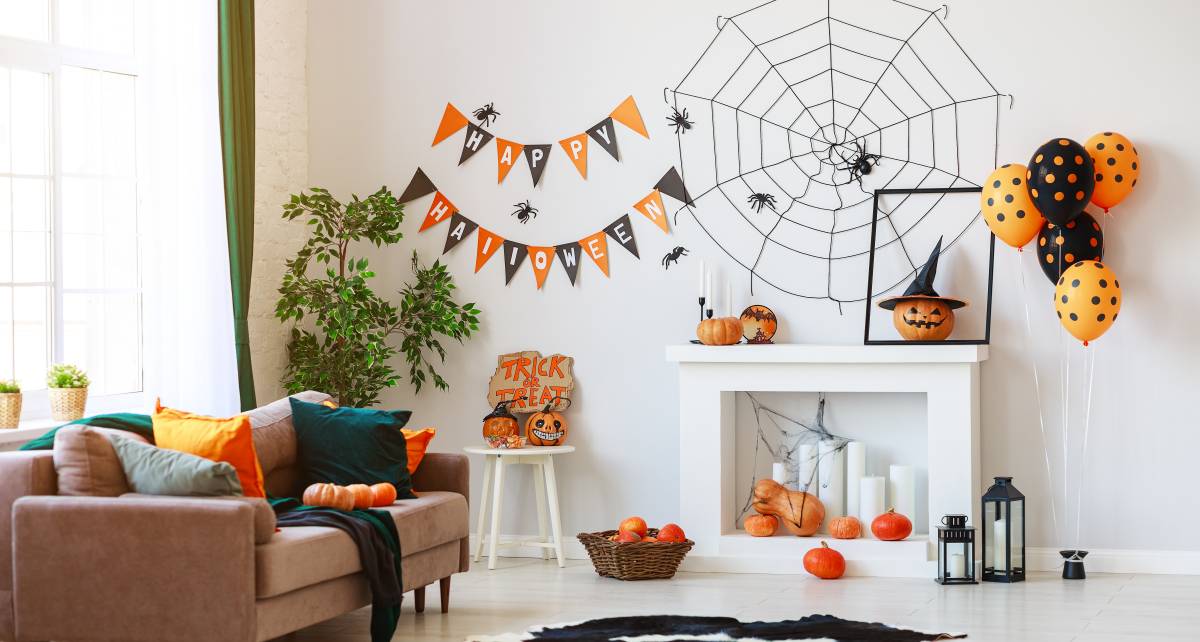 10 Simple but Spooky Halloween Decoration Ideas
Decorating your house for Halloween? Here are some ideas to DIY or share with your party decorator.
I need a decorator
Find event decorators, fast

Post a task with your price in mind, then get offers.

It's free and takes only a minute.

See how it works
Throwing a Halloween party this weekend? We've found some last minute DIY decorations to help get your house looking fantastically ghoulish. Here are 10 Halloween decoration ideas set to make your home look as good as your costume.
Idea 1: Ghostly fridge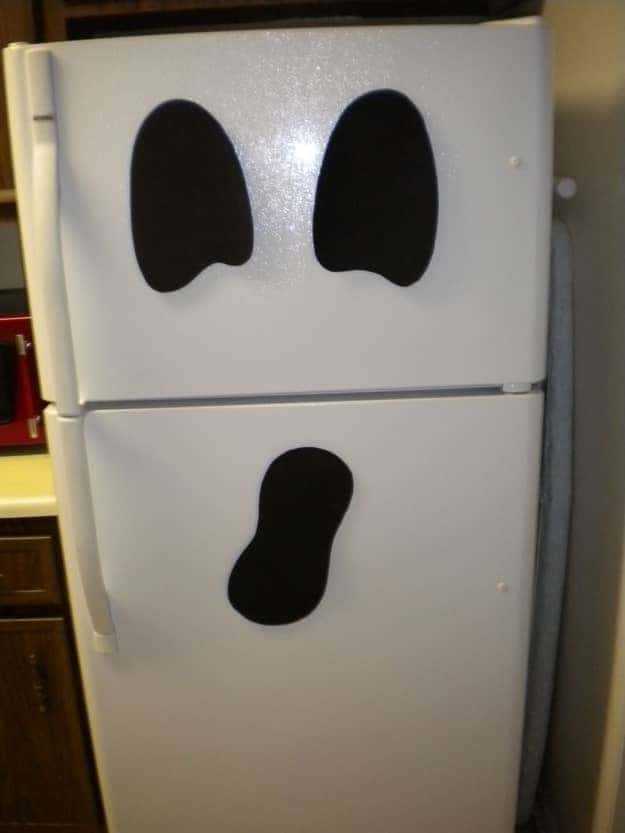 Source: Buzzfeed
Perhaps the easiest decoration just get a sheet of black cardboard and you've got an instant ghostly fridge.
Idea 2: Scary doorway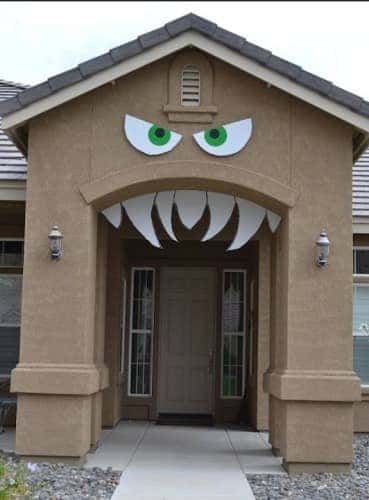 Source: Listotic
Make an entrance with this cardboard last minute project. You'll have a monster of a time.
Idea 3: Hipster pumpkins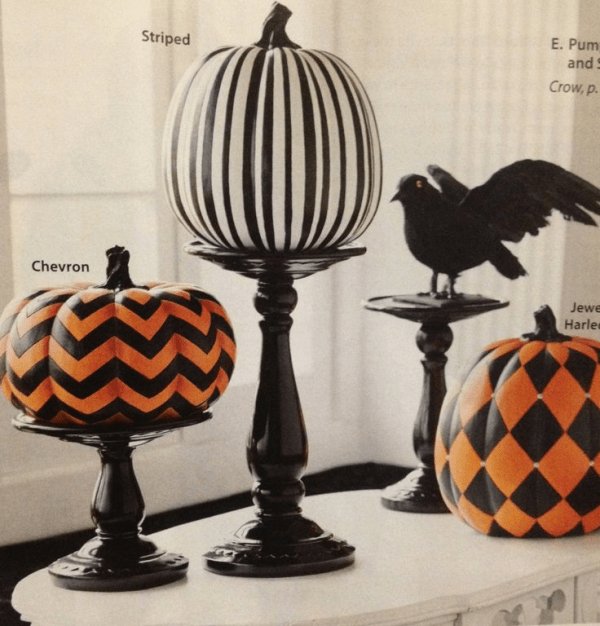 Pumpkin carving can get mighty messy so why not showoff your painting skills instead. Perhaps you could even get guests to BYO their own creations and have a prize for the best looking pumpkin.
Idea 4: Mummy mason jars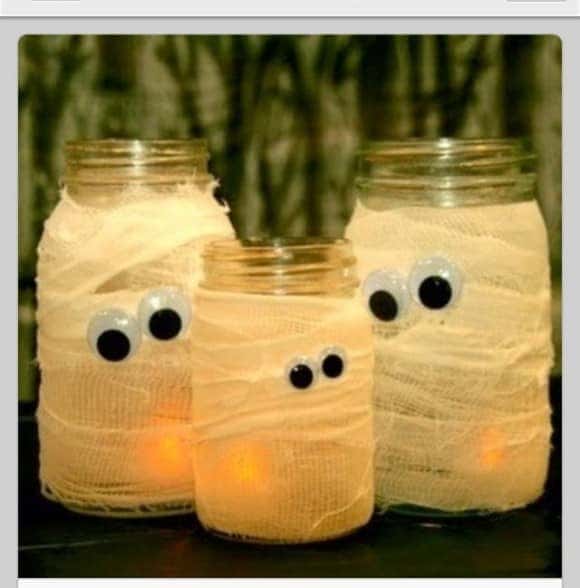 Source: Home to Indy
Mummify recycled jars with bandaging and craft store purchased googly eyes. Just don't forget to add the tea light candles and light when it gets darker.
Idea 5: Glowing ghosts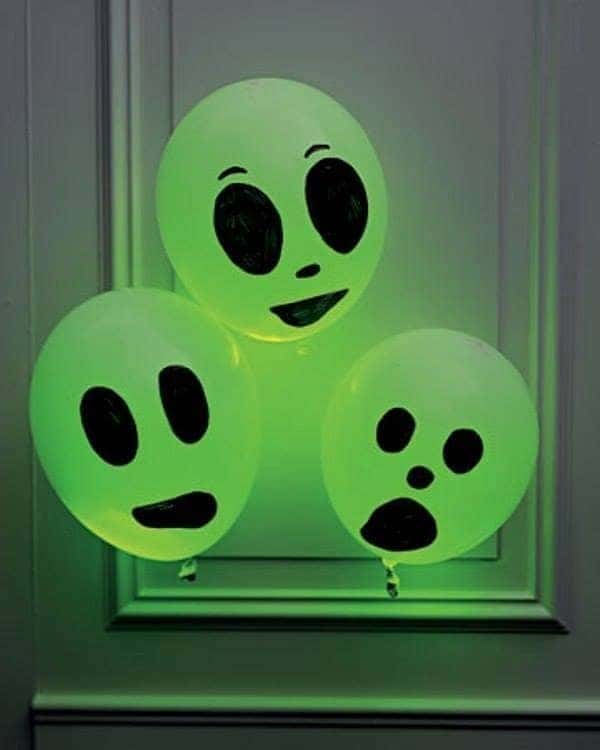 Source: Buzzfeed
You can stick these glowing balloons all throughout the house, even in some cupboards for an extra scare. Just crack a glow stick and place into a blown up balloon.
Idea 6: Pumpkin cooler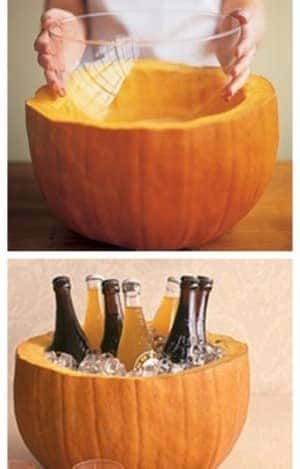 Source: Princess Pinky Girl
At the end of the day it's still a party and drinks need to remain cold at all times. Staying with the theme, crave out the inside of a pumpkin and place in a glass bowl with ice.
Idea 7: Halloween-themed garland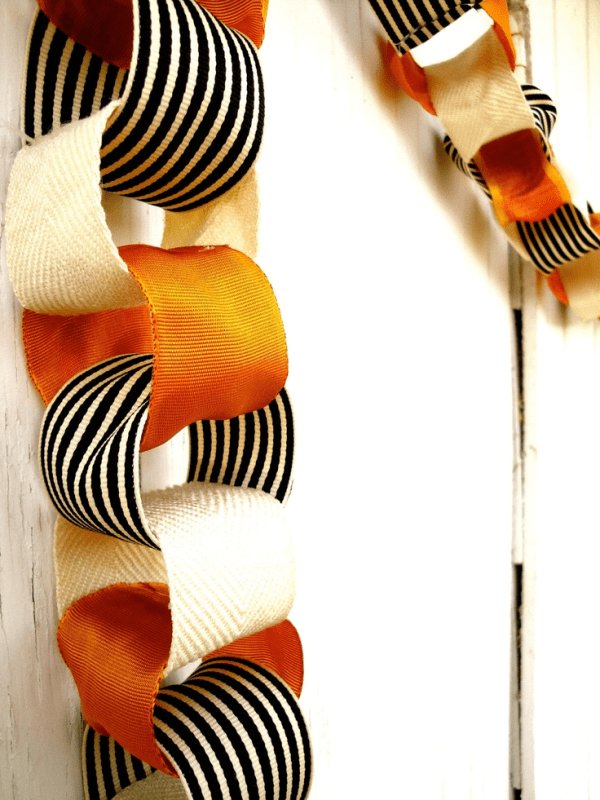 Source: Home to Indy
It doesn't have to be all fake blood and pumpkins – use colours orange, black and white in new original ways. To make this garland just buy different bits of ribbon (even ask for offcuts to save money) and away you go. 
If you wanna go a little extra, use the same ribbons to make a costume that complements your home decor!
Idea 8: Bloody candle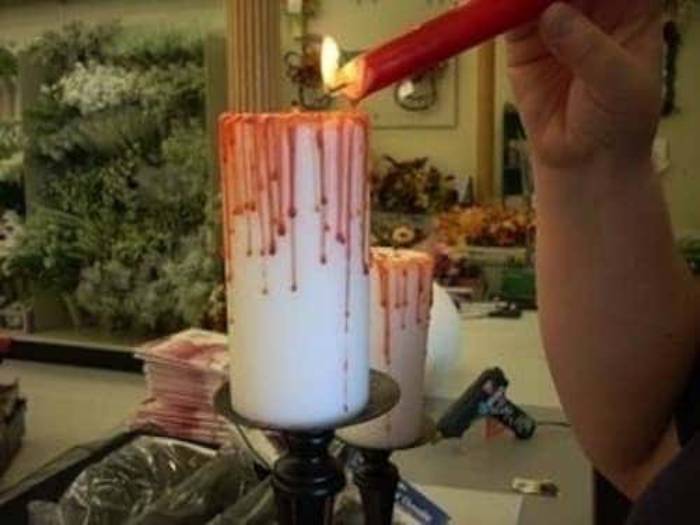 Source: Princess Pinky Girl
Who are we kidding, it's the one time of the year where it's blood-themed decorations are acceptable. This is simple to recreate by melting red candle wax onto a white candle.
Idea 9: Scary bottles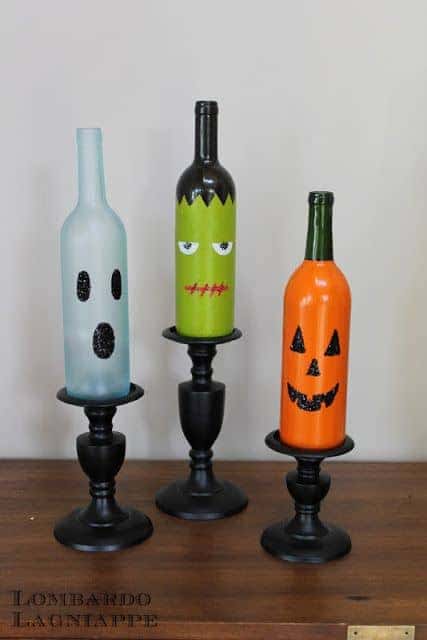 Another chance to get out the paint brush and convert wine bottles into works of Halloween art.
Idea 10: Milky ghosts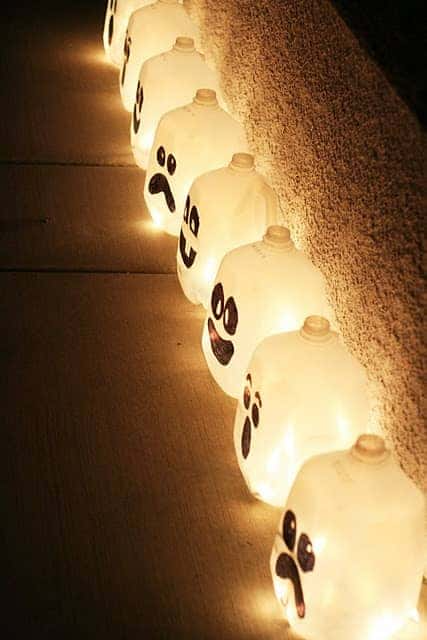 Source: Buzzfeed
Line the backyard or balcony with these recycled milk bottles that have been made to look like ghosts thanks to the help of a Sharpie.
And there you go! Happy decorating!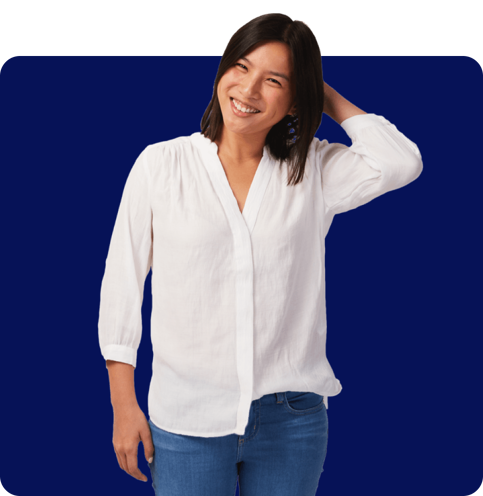 It's free and takes only a minute.