Home

/

Bridesmaid Dress Alterations Cost Guide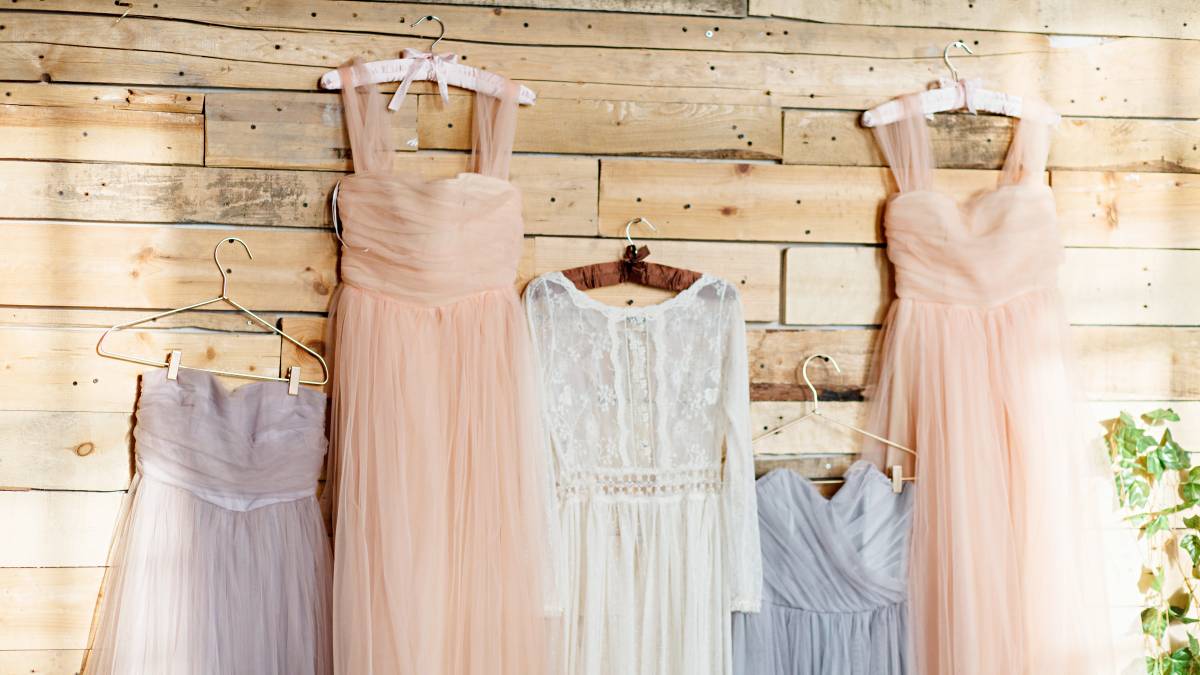 How much do alterations cost for a bridesmaid dress?
Get a free quote now
Post to find a price. It's free and only takes a minute.
Price guide
$25 - $450
Find wedding dress alterations experts, fast

Post a task with your price in mind, then get offers.

It's free and takes only a minute.

See how it works
When you're a bridesmaid or part of an entourage, you need to look your best during the wedding! It might be tempting to think that this isn't necessary, but having your dress altered can save you from a potential wardrobe malfunction. Nothing's more important than coming to the wedding with a bridesmaid dress that fits your body like it's made just for you. 
Most bridesmaid dresses, though, are not custom-made. That's why alterations are needed to create a flattering, perfect fit. How much does it cost to alter a bridesmaid dress?Bridesmaid dress alterations cost between $25 to $450.
Price list for bridesmaid dress alterations
Here's a table of the average cost of alterations for bridesmaid dresses or gowns:
| | |
| --- | --- |
| Alteration | Price |
| Shortening the hem | $70 - $120 |
| Taking in the sides | $50 - $150 |
| Adding or removing straps | $30 - $80 |
| Adjusting the sleeves | $35 - $90 |
| Altering the neckline | $85 - $200 |
| Altering the back | $80 - $190 |
| Altering the closure | $180 - $350 |

Common types of bridesmaid dress alterations
Altering bridesmaid dresses is similar to altering wedding gowns. Some women find their skirts too long, straps too tight, or sides too loose. The most common types of alterations can address these issues. Naturally, bridal dress alteration costs depend on what you want to be done.


1. Shortening the hem
Most bridesmaid dresses have long hems so they can fit taller customers. So it's very common to have the hem shortened to make it suitable for your height. When buying a bridesmaid dress, go for the longer one if you can't find one that has the perfect length for you. It's because it's easier to shorten the hem than to lengthen it. The cost of shortening the hem of a bridesmaid's dress can typically range from $70 to $120. The price depends on factors such as:
The number of layers the dress has
The width of the dress
If hemmed from the waist
If it's a rolled hem
If it's a horsehair hem


2. Taking in the sides
If you want to flaunt your body shape and curves, you can have your bridesmaid dress taken in the sides, particularly in the bust, waist, or hips area. It's usually easier to do this and make the dress size smaller than the other way around, so consult the seamstress on the possibility of altering the sides. This kind of bridesmaid dress alteration costs around $50 to $150.


3. Adding or removing straps
Most bridesmaid dresses have longer straps, but you can have them easily altered or shortened to fit your body. You can even have them completely removed if you're going for a sexier look. However, removing straps can be difficult because it depends if the structure of the dress allows it or not. For example, if the dress is backless, the straps might be needed for the dress to stay up. You can also have straps added if you find the right fabric and size for you! Altering bridesmaid dress straps typically costs $30 to $80.
4. Adjusting the sleeves
Like men's suits, bridesmaid dresses can have their sleeves adjusted to your liking! You can have them shortened to cap sleeves or ¾ length sleeves or have them completely removed. Feel free to also have them lengthened and go for full long sleeves if that's what you prefer.  Pricing depends on the style, but bridesmaid dress sleeve alteration costs $35 to $90.


5. Altering the neckline
Do you want to show more skin? Or do you prefer to be more conservative? Whichever you choose, you can have it by having the neckline of your bridesmaid dress adjusted. This kind of alteration goes both ways, as you can have the neckline closed or open. The cost, which usually lies somewhere between $85 to $200, depends on the details or style you prefer.


6. Altering the back
The back of a bridesmaid dress shouldn't be neglected! Its style can also make or break the beauty of the dress and your comfort as well. You can have the dress opened and backless or choose to have it covered and designed with laces. It's all up to you! Having the back of a bridesmaid dress altered can cost $80 to $190.


7. Altering the closure
If your bridesmaid dress has a zipper but you want it to have a long line of buttons, that's possible by altering its closure! Corset back is another type of closure that allows you to have wiggle room if you lose or gain weight. This kind of bridesmaid dress alteration costs somewhere between $180 to $350.
What affects the average cost of bridesmaid dress alterations?
Apart from the kind of alteration you need, other factors affect average bridal alteration costs.


Dress material
Silk, chiffon, organza, and jersey fabrics can be challenging to alter, making their bridesmaid dress alterations a bit pricier than for other materials. These types of fabrics might require hand stitches versus machine tailoring. Cotton and linen are easier and cheaper to alter. 


Dress design
The bridesmaid dress alteration cost can be higher if you have a dress with lots of layers, laces, beads, crystals, pearls, and other intricate embellishments. It's because the seamstress might need to remove them by hand, put them back again, and make sure the finished product looks as beautiful as when it was bought. 
Alteration time
Some seamstresses require a lead time for the bridesmaid alteration service, but they might be able to accommodate you if you need the dress in a shorter period. They can charge rush fees on top of the bridal alteration cost, making the total price higher.


Your location
Where you're located can affect the cost of bridesmaid alteration services. Here's how much you should generally put aside if you live in the following states:
| | |
| --- | --- |
| Location | Price |
| New South Wales | $50 - $450 |
| Victoria | $35 - $250 |
| Queensland | $45 - $300 |
| Western Australia | $25 - $200 |
| South Australia | $20 - $180 |
| Tasmania | $15 - $150 |

Things to do when having your bridesmaid dress altered
Apart from costs, remember these things when you go to a seamstress for bridesmaid dress alterations:


Choose a dress closest to your vision
It can be challenging to find a dress that perfectly matches what you have in mind. But try to pick a dress that at least closely matches your vision so that the alterations will be minimal. This results in lower costs!


Don't worry too much about your weight
You might be a bridesmaid with many duties. So don't add weight fluctuations to your problems because weight changes are normal. While you can lose weight to help you feel comfortable, it's not required. Bridesmaid dress alterations can already make your dress fit perfectly, regardless of your body size and shape.


Be vocal about how the dress feels
Your seamstress will make sure that your dress fits you, but you're the only one who can tell if it feels comfortable or not. Speak up if something seems off, whether it's the fit of the dress or the way it looks. Once your seamstress gets the go signal to alter the dress, it might be too late to change anything at a later date.
Post a task for bridesmaid dress alteration
Ultimately, choose a seamstress or alteration specialist who can help you look your best on the wedding day. Airtasker makes it easy for you to decide whose bridesmaid dress alteration service to get by providing Tasker profiles, ratings, and reviews. After posting a task on our platform, you can look forward to wearing a bridesmaid dress that fits you well.
Find wedding dress alterations experts, fast
Post a task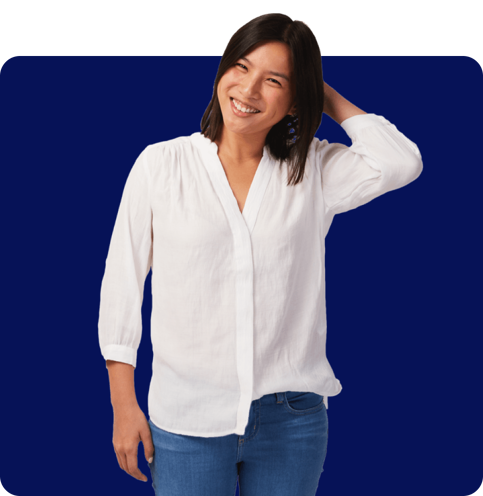 FAQs
Ideally, you should bring your bridesmaid dress at least two months before the wedding. Getting it to the seamstress too soon isn't advisable since our bodies undergo regular changes over time. Also, consider the seasons to fill up the schedules of seamstresses, particularly summer and prom time.
It all depends on what alterations need to be done, but it generally takes one to three weeks for a seamstress to make the necessary adjustments. You also need to have at least three, one-hour fittings to ensure the dress is to your liking.
Apart from the dress, of course, you also need to bring your shoes and the undergarments that you'll wear on the wedding day. The shoes will change your posture and gait, and this dictates the length of the hem. Your undergarments will change how the dress fits your body. Finally, feel free to bring the accessories you plan to wear so that you can better visualise your entire look.
It's free and takes only a minute.