Home

/

Rug Cleaning Cost Guide 2023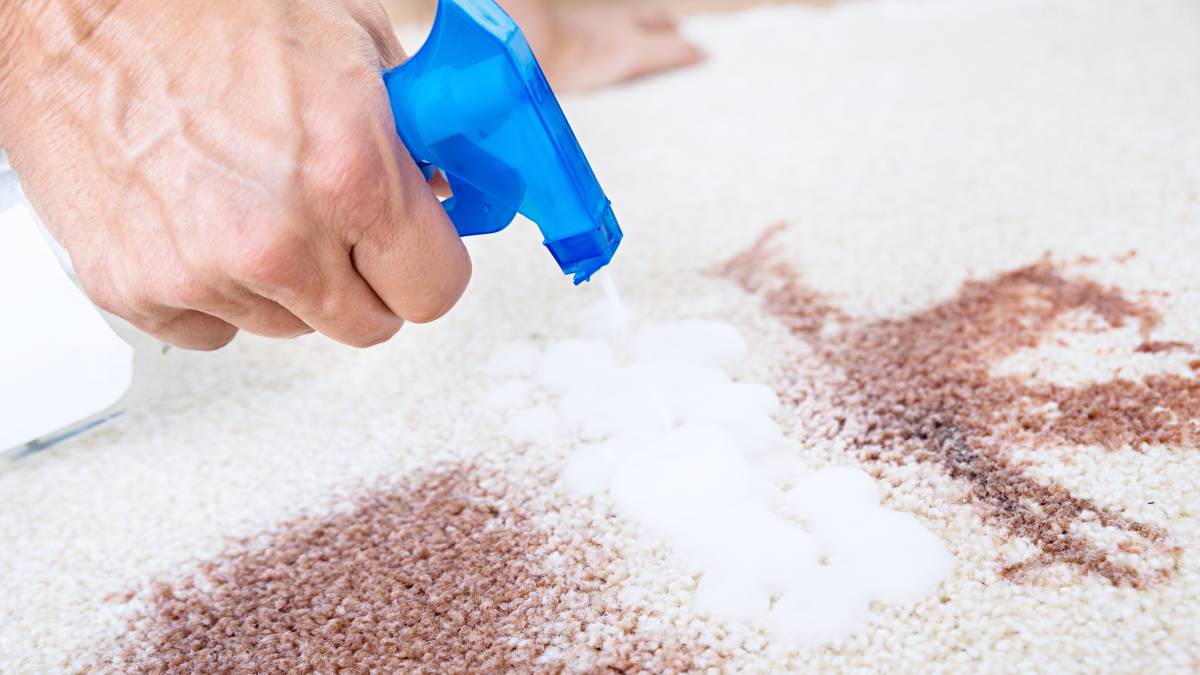 How much does rug cleaning cost?
Get a free quote now
Post to find a price. It's free and only takes a minute.
Price guide
$30 - $170
Find rug cleaners, fast

Post a task with your price in mind, then get offers.

It's free and takes only a minute.

See how it works
If you consider rugs a significant investment, get a professional to clean them. They can perform deep cleaning, which regular vacuuming can't do. They can pay special attention to stains, allergens, pet dander, and foul odours, which homeowners often miss. But how much will you pay for their services?
The average rug cleaning cost is $100. A cleaner considers many factors for a quote, such as a rug's size and material. Another is the specific service you want. Here's a rug cleaning price list to give you a better idea:
Rug cleaning price list 
| | |
| --- | --- |
| State/Area | Rug cleaning cost |
| Brisbane | Rug cleaning in Brisbane costs around $99, including labour, if you have only one or two rugs at home. Additional ones can cost over $30 each. |
| Melbourne | If you live in Victoria's capital, rug cleaning prices can reach $45 to $75. This quote is usually for standard cleaning, meaning the material is not delicate and has no serious issues, such as tears, frays, or hard-to-tackle stains. |
| Adelaide | Typical rug cleaning in Adelaide costs between $70 to $105 as long as it is not a luxury rug. |
| Sydney | Rug cleaning in Sydney costs $20 to $75, depending on the size and material. It often does not include add-ons, such as pickup and delivery or special treatments to eliminate mould or urine.  |
Factors affecting rug cleaning prices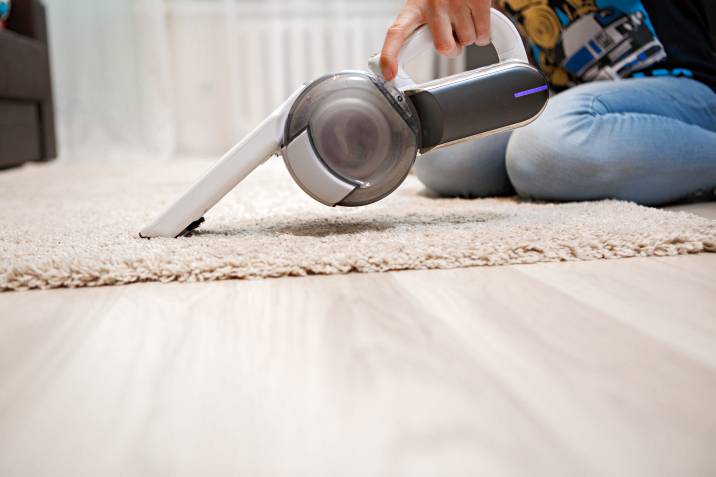 Rug type or material
One factor influencing the cost of cleaning an area rug is its material or fabric. You can expect a premium price for a rug with luxury material. It often requires skills, equipment, and expertise that not all cleaners possess. Refer to the table below to learn more:
| | | |
| --- | --- | --- |
| Rug type | Description | Average cleaning cost |
| Oriental | Made of wool or silk, authentic Oriental rugs are hand-knotted by skilled weavers in many parts of Asia. They feature brightly coloured patterns and no hand-sewn fringes or edges.  | The cost of Oriental rug cleaning can be up to $300. Because the material is water-absorbent, steam cleaning does not work. Instead, it requires a multistep process that includes handwashing to retain its colour. |
| Sheepskin | Sheepskin rugs can be synthetic or natural. Fake ones feature acrylic or plastic combined with wool fibres. Natural sheepskin rugs are made of authentic wool. | The average cost of cleaning a sheepskin rug in Australia is $50. The price drops if it has a synthetic material. Cleaners can use steam to lift dirt from this rug and even wash it using wool-friendly detergent. |
| Persian | Authentic Persian rugs come from Iran, woven using traditional techniques handed down through generations.  | The price of cleaning a Persian rug is similar to that of an Oriental rug. The cost can be at least $100 more if it is vintage or antique. Usually, Persian and Oriental rugs last up to 200 years with proper care or maintenance. |
| Silk | This rug is made from tightly-knitted thin silk, so it is popular for its comfort and sheen.  | Standard silk rug cleaning costs $55. One cannot apply heat to the material. Otherwise, it will shrink. |
Cleaning type
How much does rug cleaning cost in Australia? It also depends on the type of cleaning you are looking for. A professional cleaner usually provides pre-inspection, where they examine the rug. They check for:
Pre-existing damage, such as frayed edges and discolouration
Smells, which can indicate mould growth or difficult-to-see stains, such as urine
Other stains, such as wine, coffee, or ink
Material issues 
Steam cleaning, one of the most popular types of rug or carpet cleaning, costs around $120. You might have to pay at least $40 per 15 minutes of cleaning if it has difficult stains. These prices can also include the following:
Pre-treatment, which speeds up stain removal 
Rinsing to help restore the material's natural texture
Dry cleaning
Some cleaners offer add-ons, according to rug size or material, to help reduce professional cleaning services in the future. For example, carpet protection, such as a pet oil treatment, is about $5 per square metre. You might need special quotes for the following:
Emergency rug cleaning, especially after a flood
Patchwork or repair 
Rug restoration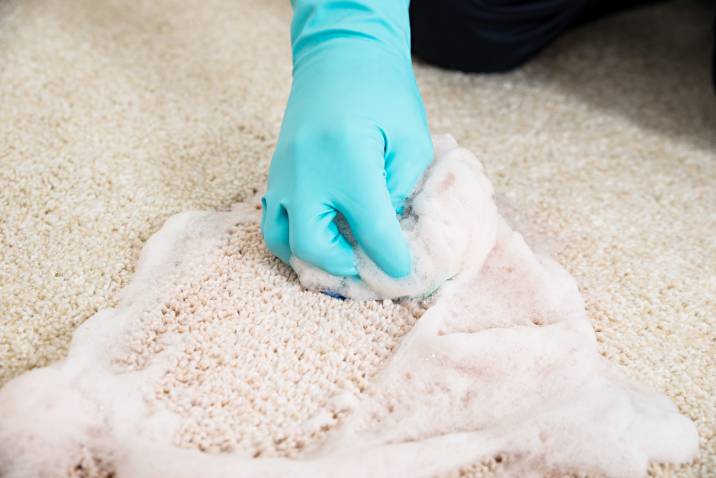 Rug size
Some professionals simplify their price list by focusing on rug size. For instance, the average cost of rug cleaning for a material with a size of 2x3 metres is over $65. Cleaning a 4x5-metre rug is worth at least $100.
Note that many cleaners charge a minimum fee on top of these costs. Depending on where you live, it can be anywhere from $30 to $50. 
Hire a rug cleaner on Airtasker
Now that you know these four factors, you are better prepared to hire a professional rug cleaner on Airtasker. When posting a task, include the following information:
Your location, budget, and timeline
Type of cleaning you are looking for (e.g., standard cleaning, vacuum, pre-treatment, emergency, stain removal, or repair)
Rug size, material, or type
Questions, such as "How much does it cost to dry clean a rug?"
Other details that can help rug cleaners give you the best estimate
So how much does it cost to clean a rug in Australia? Expect to pay at least $30, but the prices vary according to rug type, service, and size. Use Airtasker to get quotes from professionals near you. The most important thing is to leave the job to the experts, especially if you have delicate, expensive rugs.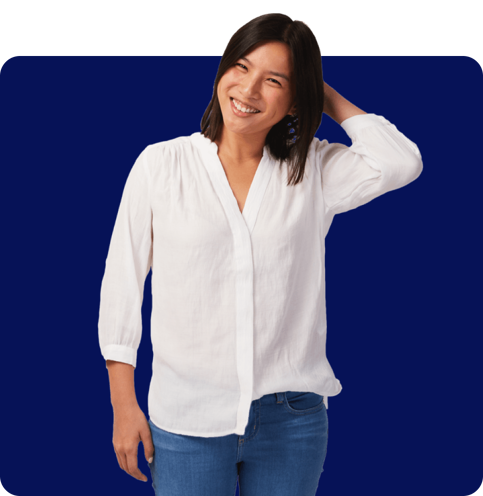 FAQs
Yes, but it depends on the material. Synthetic fibres are almost always easier to clean than natural ones, such as wool. Meanwhile, because the piles are long and uneven, dust and dirt can accumulate underneath without you noticing them. Hiring a professional cleaner ensures that you can retain the shaggy rug's texture and look for a long time.
Yes, but it is not ideal for more delicate types, such as Oriental and Persian rugs. The heat can cause the colour to run, spreading to other rug areas. Too much heat can also damage silk rugs, causing the material to shrink. 
Yes, but only to rugs that require light treatment, like silk. The supplies they use, such as compounds and solvents, might not be suitable for all materials, especially vintage or antique, as well as Persian, Oriental, and wool rugs.
Yes, using a pressure washer can help loosen dirt, grime, and other debris in carpets. But make sure that it has the appropriate settings for carpets. Also, use a cleaning solution with the equipment to prevent damaging or overly wetting the rug.
It's free and takes only a minute.