Home

/

Horse Riding Lesson Cost Guide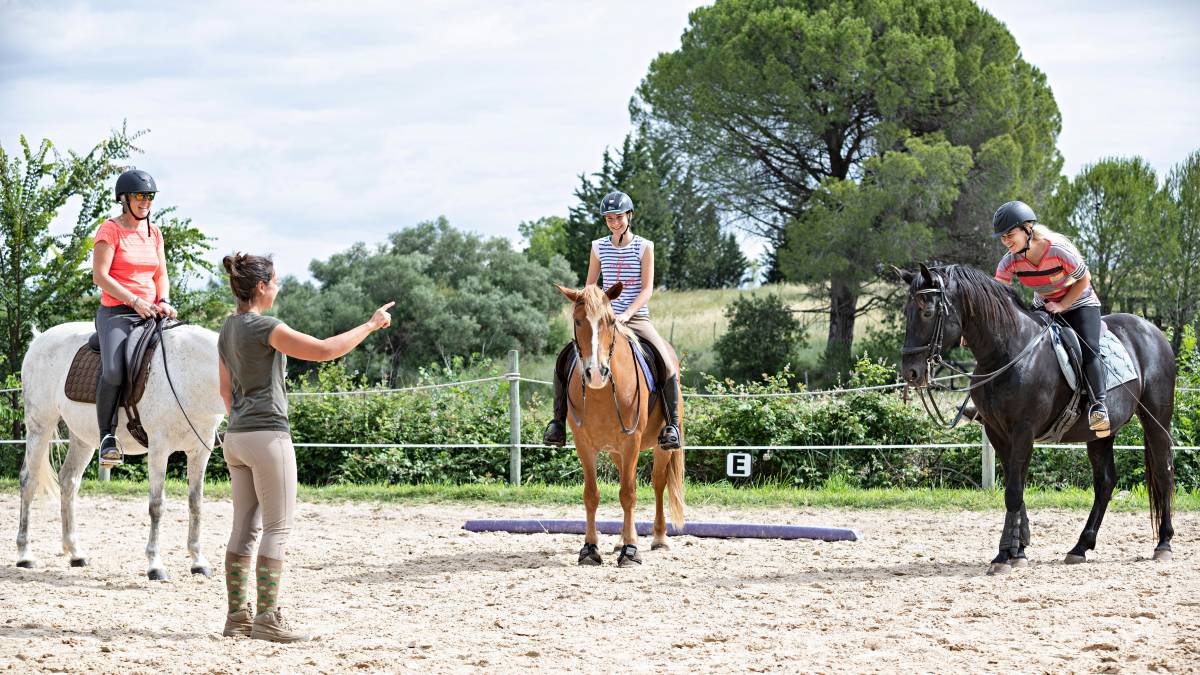 How much do horse riding lessons cost?
Get a free quote now
Post to find a price. It's free and only takes a minute.
Price guide
$95 - $120
Find horse riding instructors, fast

Post a task with your price in mind, then get offers.

It's free and takes only a minute.

See how it works
If you're a beginner wanting to learn how to ride a horse or someone keen on getting back into horse riding to practise and enhance your skills, you can tap a professional instructor for horse riding lessons. 
How much do horseback riding lessons cost? The average rate for a private horse riding lesson is around $120 per hour but can go higher depending on several factors. People of all ages can take horse riding lessons. Whether you're a beginner or someone who used to ride, this guide will help you set a budget for horse riding lessons. 
Price list for horse riding lessons
| | |
| --- | --- |
| Lesson type | Average cost per hour |
| Semi-private  | $95 per person |
| Private  | $120  |
| Group (up to 4 people) | $100 per person |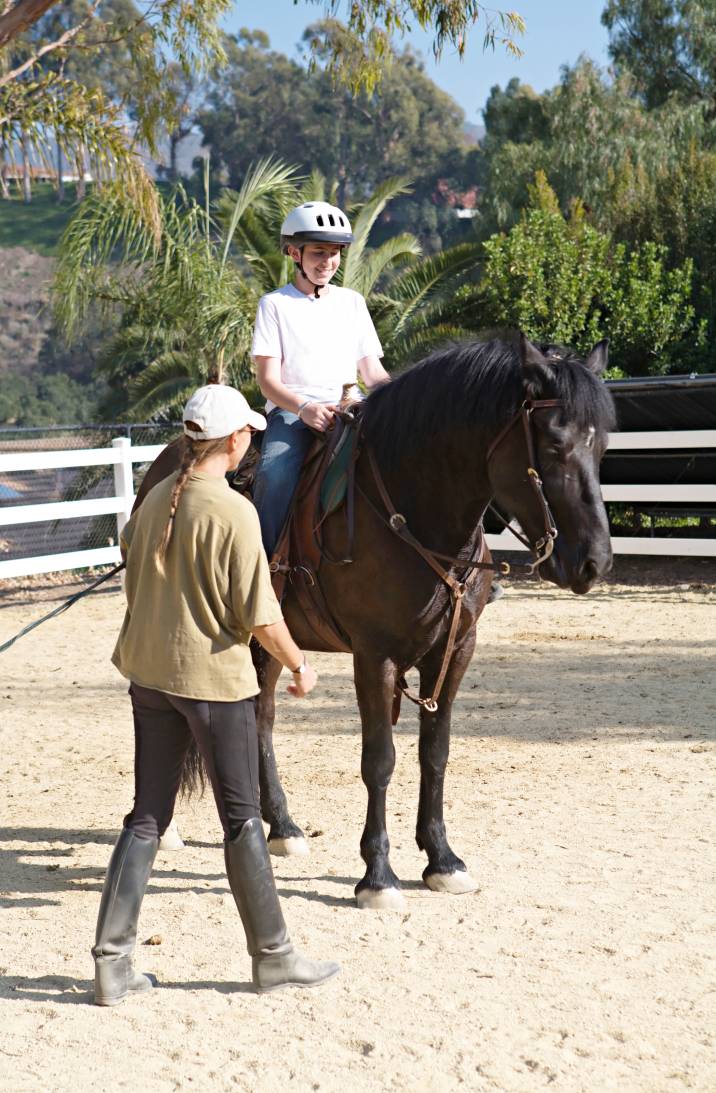 Calculating horse riding lesson prices
Many factors influence the average cost of horse riding lessons. You should consider the following things as you prepare to jump into your horse riding journey. 
Number of riders
Horse riding lesson costs vary depending on the number of riders taking the class. Private lessons are usually the most expensive and can go up to $150, while semi-private and group lessons (minimum of 2 to 4 people) can range from $80 to $100 per person for an hour-long lesson. The cost of an hour-long private lesson can increase based on location. 
It's recommended for tiny tots or young riders aged four and below to take semi-private or private lessons. This is to avoid accidents and provide the needed attention and supervision to the young rider. 
For adult learners, private classes could help improve form and focus. However, some prefer semi-private and group classes to save on costs, learn from other students' performance, fine-tune their horse riding techniques, and monitor particular goals. This can also simulate show environments, which will be good preparation for riders.
Horse size and ownership
Chances are, students start lessons without their own horse and buy one as they get experience. Kids can begin with ponies, while adults can ride horses. Prices also vary if you take classes on a school horse or your instructor's horse or your own. 
Rider age
Other riding schools offer lessons at a standard rate for all ages. However, some riding schools provide lessons and packages based on age. You can find one- to two-hour individual lessons (for five weeks) at a rate of $380 for kids and $400 for adults. To be sure, be clear about who's taking lessons to set accurate rates with your instructor.
Lesson duration 
The duration of the lesson also influences horse riding lessons cost. Classes can take 30, 40, or 60 minutes per session. The rate varies on your chosen duration for the lessons. 


Lesson type
There are different types of lessons on horse riding. Typically, you can find classes for casual learners, beginners, intermediate, and advanced riders. 
If you have some experience in horse riding, it's ideal to start with an introductory session to determine your current skill level and maturity regarding horse riding. Introductory lessons on horse riding usually start at $80 for an hour. 
After the introductory session, expect to discuss mounting, balance and control, stopping and steering, and aids. The rate can increase if you want to learn advanced skills with a professional coach. 
What else affects the cost of horseback riding lessons?
Aside from the factors stated above, other minor details could ramp up horseback riding lesson costs. 
Hourly rates are more expensive during weekends and peak season than off-peak and weekdays.

Location can also contribute to higher prices since some stables, riding schools, and training centres are more expensive than others. 

The experience and seniority of the horse riding coach will also affect the final cost. Prices may increase if you take classes from a more experienced coach and for more advanced skills training.
Things to do before booking horse riding lessons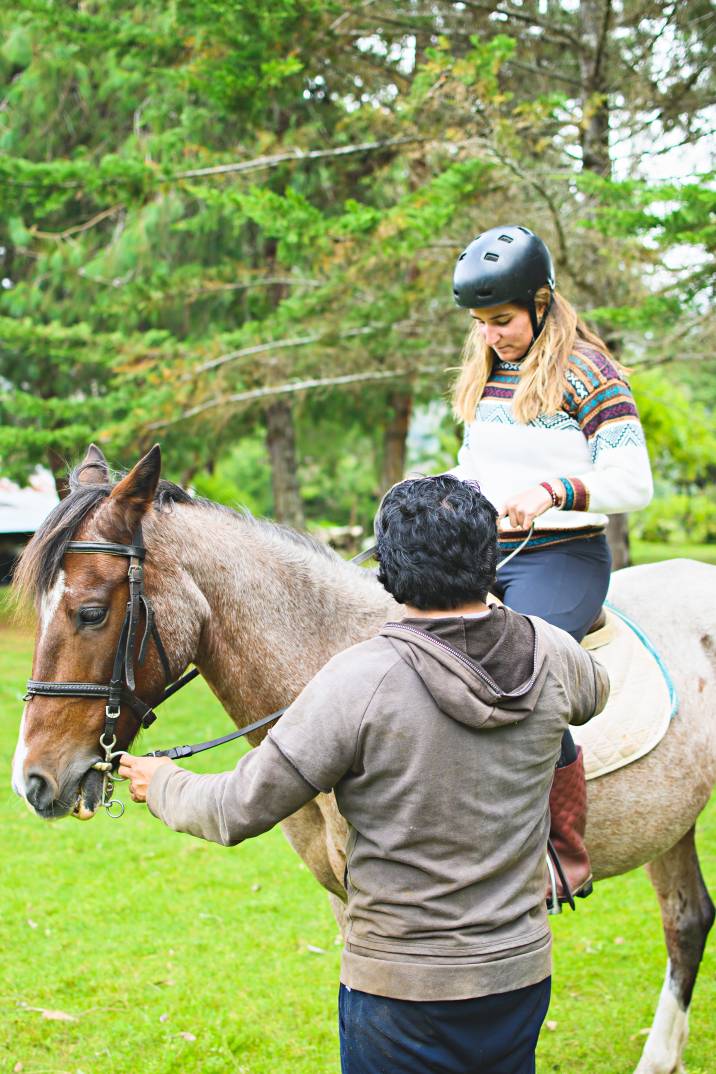 When looking for horse riding lessons, prices are one of the most important things to consider. Here are some tips to help you prepare for your first ride:
Always check if horse riding equipment, such as riding boots, hats, and body protectors, are included in the total fee. This will help you avoid unforeseen charges during the session.

If you plan to take lessons regularly, ask if discounts are offered when buying block deals. Also, take note of cancellation, rebooking, or tardiness fees that might come with the purchase.

Inquire if horse riding insurance comes with the lessons. If not, assess if this is needed, especially if you plan to ride horses regularly.

Read up on ratings and reviews on coaches and ensure they have a good reputation.
Post a task for horse riding lessons
On Airtasker, you can quickly look up reviews on local coaches and book horse riding lessons with a professional instructor. Simply post a task and list the details Taskers need to know:
Your location

Your age (or your children's age if you're getting lessons for them)

Your skill level and experience 

Whether or not you have a horse

Your expectations 
The more information you share, the easier it will be to find Taskers who meet your requirements and budget.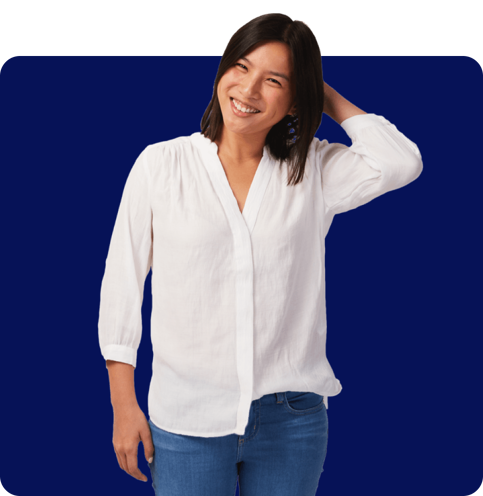 FAQs
Wear a good-fitting shirt or sweatshirt and tights or jeans that reach below ankle level. This will protect you from chafing, sunburns, or insect bites. Don't forget to wear a riding helmet and close-toed riding boots to protect your feet appropriately. Comfort and protection are the top two priorities in horse riding.
If you're looking into becoming a more serious horse rider and would like to purchase your own horse or pony, it usually costs a couple of thousand dollars. Cob horses and New Forest ponies start at $1,000, while Hanoverian and Andalusian horses' minimum cost is around $3,000. 
However, this can increase depending on the horse's age, size, breed, training, and pedigree. Before buying a horse, ensure you can provide a suitable and safe place for them to live and a diet suited to their needs and activities.
This will depend on your goal and objective for horse riding (for competition or leisure), your budget, and your time. Often, riders can learn to walk horses after weeks of attending lessons. However, actual horse riding often needs more time and practice to master. On average, riders usually take one lesson per week.
It's free and takes only a minute.