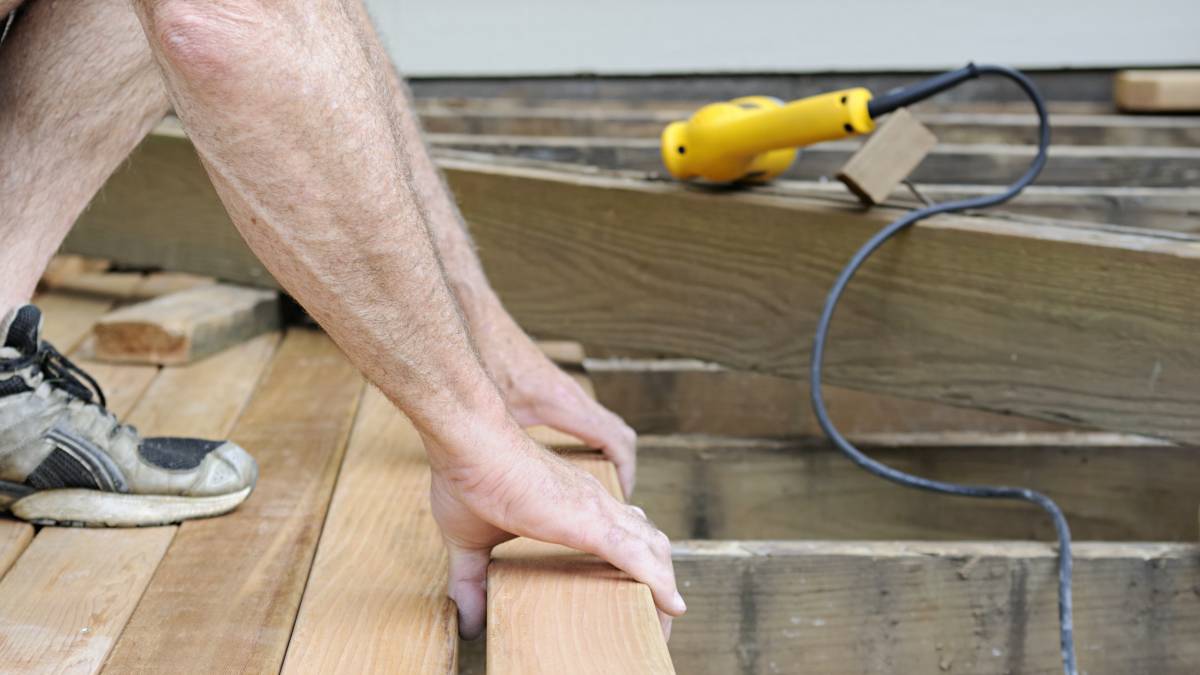 How much does a deck cost?
Get a free quote now
Post to find a price. It's free and only takes a minute.
Price guide
$3,600 - $11,500
Find deck installers, fast

Post a task with your price in mind, then get offers.

It's free and takes only a minute.

See how it works
Starting a decking project can be daunting because of the time, energy, and money you need to spend. Thankfully, finding the right contractor can reduce unnecessary work, expenses, and stress. Depending on the size and materials, decking can cost around $3,600 to $11,500.
The cost of a deck will vary based on many things and can sit towards the higher end of the scale when you factor in materials. This decking price guide will give you an idea of deck installation costs so that you can set the right budget for the service. 
Decking installation price list 
There are three primary decking services: installation, repair, and replacement. You can expect to pay more for installation and less for repair and replacement. Here's a table listing the estimated decking costs per m2. 
| | |
| --- | --- |
| Area size | Average cost of deck installation |
| 10m² | $3,600–$5,500 |
| 20m²     | $3,800–$5,300 |
| 30m² | $4,000–$6,800 |
| 40m²     | $5,000–$7,000 |
| 50m²     | $5,300–$7,200 |
| >50m² | $5,900–$11,500 |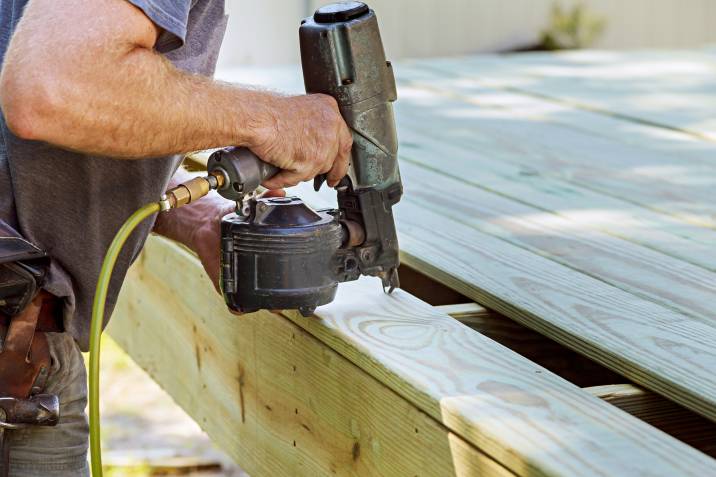 What are the most popular deck materials?
The material used for your deck will largely affect the overall cost. Naturally, some types of deck materials are cheaper than others. Know that durability and aesthetics are also factors that can influence your choice of material. 
Treated pine: This is the most affordable decking material out there. It's the most common and easy-to-work-with decking material option, which you can leave clear, stained, or painted, depending on your preference. 




Hardwood timber: Timber decks are more costly than treated pine or recycled plastic ones, but they last longer if properly maintained. You can find a range of hardwood decking to match the flooring throughout your property. 

Composite decking: This kind of synthetic decking is an excellent alternative to wood. It's a wood-polymer composite that has become popular for being the more environmentally friendly choice. While low-maintenance, it isn't completely resistant to mould and mildew. The price can also almost double for high-end wood, like cedar and redwood.
Factors affecting the overall cost of decking
If you're curious about how much a deck costs to replace or install, these variables can influence your total project expenses:
Deck size and shape 
Decking costs can vary based on the size and shape of the structure. The number of decking boards you'll need and the job's complexity will be determined by the size and shape of your deck. It takes more time if the deck's proposed shape is curved and has multiple levels.
Project scope 
Minor deck improvement projects are doable in a shorter time and require fewer materials, but they also don't need planning permission. On the other hand, a bigger deck renovation or installation project needs a licenced contractor and regulatory permits. 
Location and labour
The requirements for planning permits and decking costs vary per state. Some areas have more miscellaneous fees and more expensive materials than others. You can check with your local council regarding regulations and your contractor about licences and additional costs.  
The location can also affect the labour cost depending on the average rate in the area. For example, work in urban places can be more expensive because of higher contractor rates and high-end materials.
| | |
| --- | --- |
| State | Decking labour cost per square metre |
| Western Australia | $170–$180 |
| Queensland | $180–$190 |
| Victoria | $185–$200 |
| New South Wales | $200–$210 |

State of the installation site 
Garden decking services can be more expensive if the area or surrounding structures need more work done. Properties that have not been maintained in a long time will require a more thorough cleaning even before the land is assessed. 


Accessories and decking features
Apart from the materials, additional accessories and features will also determine the total cost of the installation service. Extra nuts and bolts or timber for bearers and joists for your deck can increase the price.
Elevating your deck as a feature can also raise the price since it's more labour-intensive and might require more materials and accessories. 
Demolition work
If you want to renovate and completely change an existing deck (e.g., upgrade the materials and add features), you must consider the cost of demolition. You can ask your contractor for a quote that includes your new decking project's pre-construction or pre-installation process.
Post a task for decking services
There's no denying that high-quality decking can improve and protect your property. That's why spending money on decking can be a good investment. Decking installation or renovation can add to your property's overall value.
While the points above can affect the overall decking cost, the most important consideration is finding the right decking installation specialist. When posting a task on our platform, mention your budget, location, preferred materials, and other essential details to get a more accurate quote. 
Then, wait for offers from Taskers near you. You can check their profiles, reviews, and ratings. Make sure to get everything covered for a smooth decking installation project!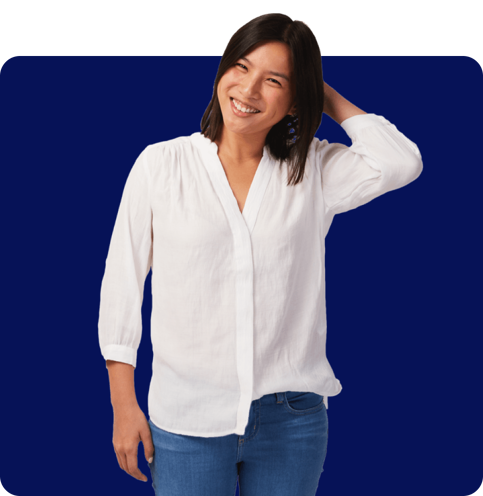 FAQs
You can determine this by multiplying the length of your deck by the width to get the square footage. If you need help getting an accurate measurement, you can ask your Tasker to inspect and measure the site for your new deck.
When choosing which direction to lay decking boards, most property owners and design professionals prefer the boards to be laid horizontally or perpendicular to the adjacent wall for aesthetic purposes. 
You can discuss this with your decking installation specialist beforehand to ensure the direction of the boards doesn't hinder water drainage, as this can accelerate the decay of the decking material.
Pushing heavy furniture across the deck surface or using harsh cleaning solutions can damage your decking. These can cause visible scratches or discolouration. Instead, opt for a gentle cleansing solution to prevent mould and mildew from forming. Having minor deck repairs done as needed can also help you avoid a costlier renovation.
It's free and takes only a minute.