Preparing for the big day can be overwhelming as it is exciting. Unless you planned for a civil wedding, Chandler Bing of Friends said it best: "I'm buying dinner for 128 people tonight." But before you go around town trying to run from one task to the other, do not fret.
We understand how weddings can be busy too, so we at Airtasker provided you with a fool-proof solution. Below are 10 tasks you can fan out to Taskers to help you search for that special something.
Each of these tasks proves essential to making your big day a success. On top of that, they are 10 big ones that you can say are taken care of. What are these, you ask? Keep scrolling to find out!
Here are some of the wedding tasks that you can get done on Airtasker:
1. Engagement Tasks
Document the day you said yes to forever with an engagement photographer. Imagine you or your partner getting down on one knee amidst a backdrop of the sun setting or the stars sparkling. Does not get better than that! Work with an engagement photographer to help you plan and capture this unforgettable moment.
Post a task for:
2. Wedding Planning
Unless you have a meticulous friend or you can multitask to a tee, we recommend getting a wedding planner to take care of the small stuff and time-consuming tasks like meeting with your vendors.
Think of them as your eyes and ears – they can supply you with an answer to just about anything, without you even asking. Some even offer wedding planning packages with a wedding planning checklist to ensure both of you are on the same page.
A month or two before the wedding, you can add a wedding coordinator to your team to help manage the final timeline, walk you through the ceremony details and rehearsal and oversee everything on the big day.
Post a task for:
3. Wedding Hair and Makeup
It's your special day, so it's only natural to want to look your best. Whether it be having luscious locks that fall mid-shoulder, having beach wedding makeup or clean makeup, show your wedding hair and makeup peg to your stylists to help you achieve your dream wedding look.
Post a task for:
4. Florist
Whether it is to toss or by the side of the aisle, flowers add that ethereal pizzazz to any wedding. Pick the perfect bloom and flower arrangement with a wedding florist who knows the complementary pair and colour like the back of their hand. Perhaps they can do your blush and white wedding flowers idea!
Post a task for:
5. Wedding Literature
From sending your save the dates and official invites to having the program properly printed out right, you can never go wrong with a wedding literature specialist. They ensure that no misspells, false information or lost-in-the-mail incidents happen on their watch.
Post a task for:
6. Alteration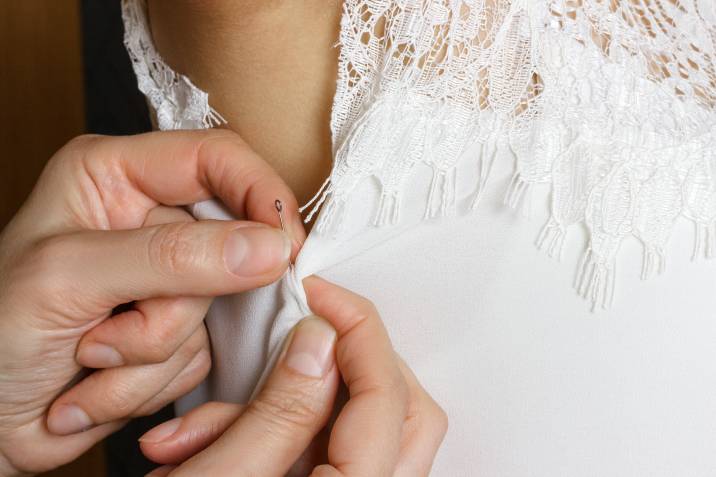 Throw that "you must work for the dress" saying out the window! Make the dress work for you. If you are finding that your perfect white gown pinches too tight or is a bit loose, get some tailoring done to make the dress hug your body perfectly.
The same goes for the grooms out there! See to it that the ring isn't the only one that fits right.
Post a task for:
7. Wedding Caterer
Setting a budget for the food is ideal, but the more important consideration is the taste. Having a wedding caterer on board can help you figure out if it's best to serve salmon or halibut, or if you are keen to offer a dessert bar or a chocolate fountain. These choices need the help of a professional, stat.
Post a task for:
8. Wedding Entertainment
Make your wedding day (or night!) the most memorable with an unforgettable program and entertainment.
Whether it be hiring a string quartet, reliving your best moments in the club dancing, or having dancers open your reception, make sure you pick the right type of entertainment everyone will enjoy with your wedding entertainment specialist.
Post a task for:
9. Wedding Cake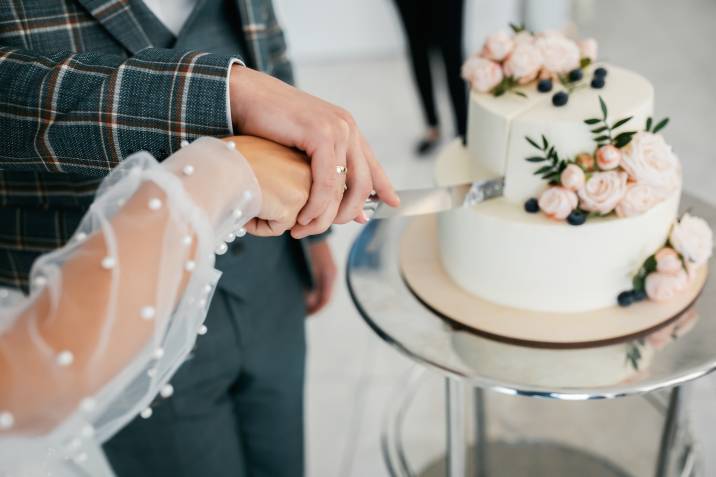 Cutting the cake won't happen if there isn't one to begin with. How many tiers do you want? Is it going to be chocolate or vanilla? Will it have a chiffon texture? Get answers to your burning questions answered when you have a wedding cake baker on board.
Post a task for:
10. Wedding Documentation
Immortalize the day you said "I do" with a slew of wedding documentation specialists. Have that photographer click through the classics and the candids, and the videographer capture the most intimate moments on film.
Post a task for:
Your special day does not have to be a hassle and a financial burden for you. Upload a Task with a budget to match, and your local Taskers will be ready to ensure your special day goes smoothly!
Congratulations and best wishes!