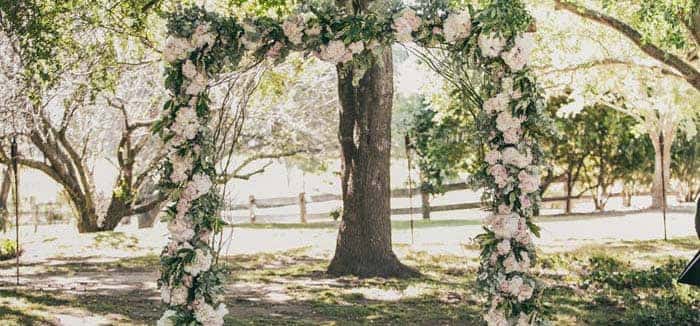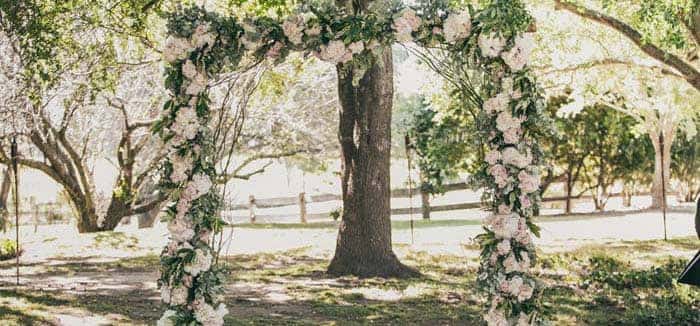 If you've been on Pinterest lately for some wedding inspo, you'll see that one of biggest trends for weddings right now are beautiful floral arches. It's a stunning and perfect backdrop for the I Do's, which has caused an increase in outdoor weddings recently. We also have amazing weather and panoramic costal vistas for a very picturesque setting for a wedding ceremony. However, compared to an indoor wedding there's a lot more organising to do when taking your wedding outside such as furniture and food preparation. Luckily we've thought of everything you need to consider to help you plan your dream outdoor wedding.
Here are some tips on how to plan your dream outdoor wedding:
1. Wedding Location
You need to think about whether you're going to have both the ceremony and reception outside or perhaps just the ceremony. If you're thinking about the entire day there will be limited venues (especially in the major city areas) and so you might want to widen your search to surrounding areas, for example; the Hunter Valley, Barossa, Yarra Valley or better yet your own backyard.
If you're looking at your local park for a ceremony, you'll probably need a council permit and depending on the space they can be very limited in availability.
When you're considering a location think about parking, accessibility for older/ handicapped guests and how suppliers would bump in and out everything you need.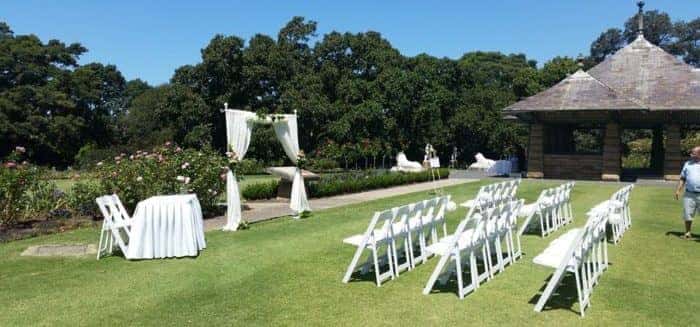 2. Budget
Unless you're having your wedding at your place or a friends, an outdoor wedding can be costly as everything needs to be brought in for it. Chairs, tables, cutlery, decorations, flowers, toilets, lighting and kitchens to heat/ cool food will all need to be thought of. Not to mention the more remote you are, the higher the costs will be too.
If you have your heart set on it, look at putting a wedding budget together as soon as possible so there aren't any surprises closer to the wedding day.
3. Get help
As much as we would like to set up our own perfect wedding day, it's important to be realistic and also enjoy this special time. So if hiring an end-to-end planner is out of your budget consider an event planner to be your go-to on the day. They will ensure everything runs smoothly – after all it's their job.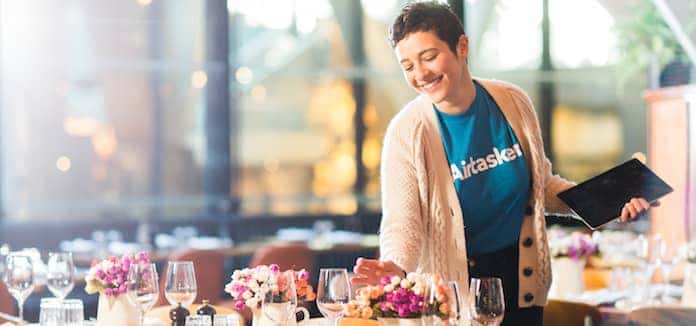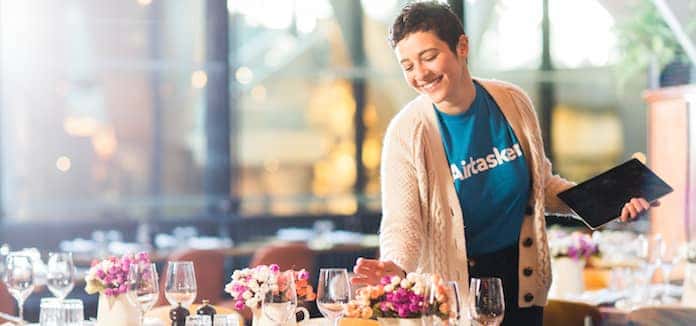 4. Theme
The best thing with having your big day outside is that a water, vineyard or mountain view is a fantastic way to compliment your theme. For example, a beach wedding set on the sand or cliff, a rustic wedding on a farm, or a wine-lovers favourite – amongst the vineyards.
Matching your view and theme helps with other elements such as that flower arbour mentioned earlier. It also allows you to get your DIY on for all of the remaining decorations and stationary. Having a magical view can also save on costs too.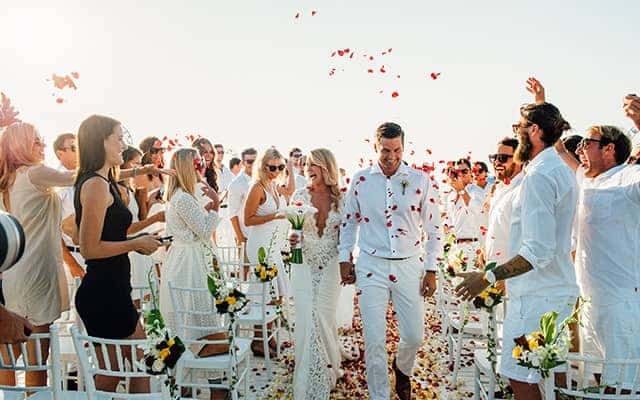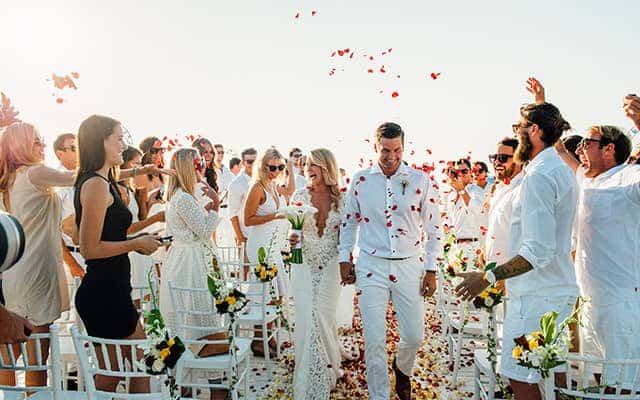 Here are some of the wedding elements to think about:
• Aisle: Will you scatter petals all over the ground, line the pathway with buckets of flowers/ candles or just the simplicity of the sand on the beach
• Signing table: Somewhere to sit and sign all the legal papers. Many couples opt to have a signing table and a couple of chairs.
• Chairs: Benches or individual folding chairs are the best options for an outdoor wedding as they can be easily moved and set up quickly.
• Flowers: If you're having a garden wedding, it makes sense to go with flowers in season as they will be a natural backdrop. Alternatively another big trend at the moment is tropical plants and greenery, especially for a seaside wedding.
5. Post ceremony drinks
After being announced for the first time as husband and wife, everyone will wish you congratulations so having a bar set up for champagne and nibbles is a lovely informal way to get the party started.
You can hire companies specifically to set up a bar if you have everything else covered, or your event planners will be able to organise this for you.
6. Outdoor reception
We've all seen beautiful fairy light night sky reception images – they are amazing! But if you're going to have the whole event outside, you'll need to figure out if anything is supplied already such as access to power.
For your outdoor reception, you'll need to make a big list of everything you need and make sure you get a few different quotes, so that you can compare and get the best deal for you.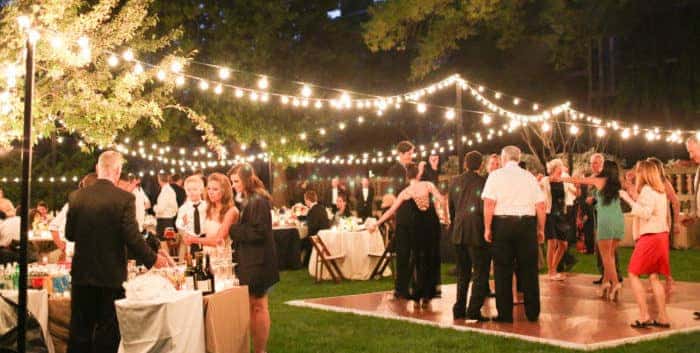 7. Extra special touches
The options are endless here and everyone is looking for that little something extra to make their big day the most memorable. From wedding favours and photo booths to confetti bars and lawn games, it can add up fast. So as the saying goes, less is more and perhaps just pick a few things and do them well.
Lawn games are an outdoor wedding favourite. You could choose giant chess, jenga or stick to the more traditional croquet and ring toss. It's a great way to keep guests entertained while you're off having photos taken.
8. The little things
Your nearest and dearest could possibly be outside for a lengthy amount of time. So depending on the time of year you might want to think about picking an are with some shade, having umbrellas, blankets and fans on standby. If it's a really hot day, sunscreen and plenty of water are must-haves.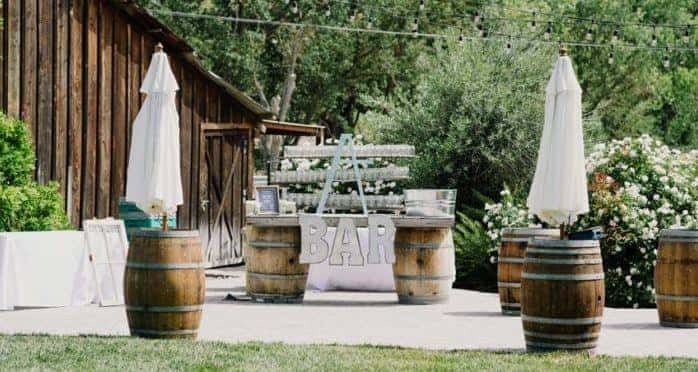 9. Have a plan B
Weather is unpredictable and you might not know what the weather will be like till the week of your wedding, so having a plan b is critical. Just remember, rain on your wedding day is supposed to bring you luck and clouds make for better photos anyway.
10. Have fun
Seriously, who cares if there's a little drizzle, you're getting married to your best friend and are going to a party to end all parties. Don't sweat the small things and it will all turn out perfectly.
Have you got any other wedding tips? Let us know in the comments below