The most important day of any patriotic Aussie's calendar year is upon us… Australia Day! If you're looking for Australia Day party ideas or Australia Day food ideas, look no further, check the guide below.
Here is your guide to throwing the ultimate Australia Day party:
A. House Prep
1. The impeccable lawn
First things first… If you're having the party at home, you must have a nice tidy lawn for all of your friends to admire. If mowing the backyard in 35 degree January heat is not your idea of fun, why not hire someone else to take care of it via Airtasker?
2. The flag
No Australia Day party is complete without an enormous patriotic, plastic Aussie flag (made in China, of course). Check out your local cheap shop for a bargain.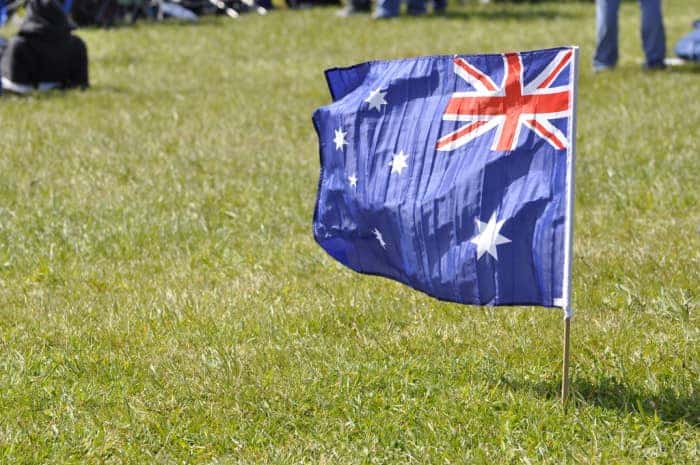 Source: Foter.com
3. The pool toys
If you're lucky enough to have access to a pool or the beach on Australia Day, inflatable pool toys are a must! Just remember that at the beach the current can easily sweep you away, so don't paddle too far out on your inflatable crocodile.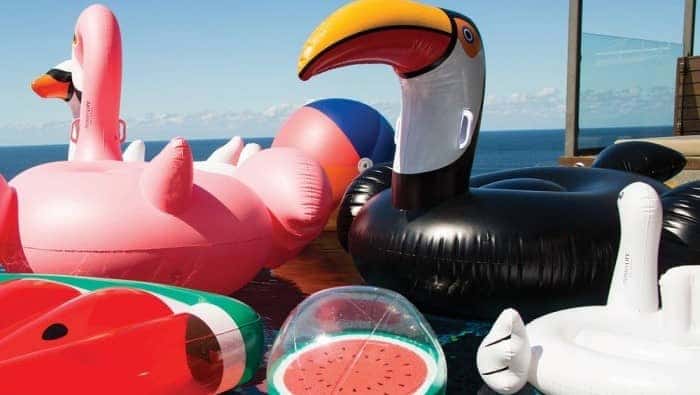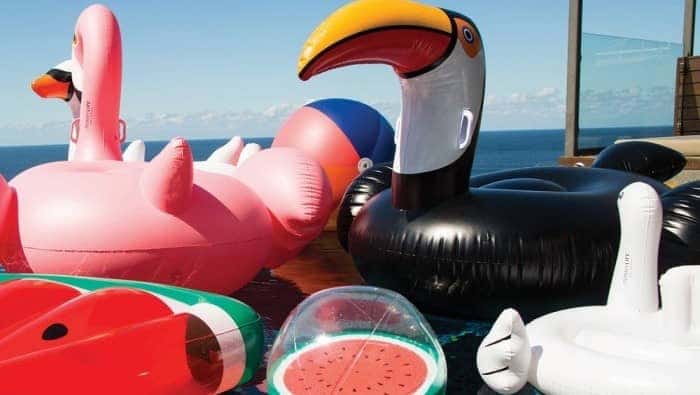 Source: The Third Row
4. The kangaroo
No pool for inflatable toys? Never fear, you can still have an awesome time with a giant kangaroo as your mascot for the day! Go for a green and gold specimen for extra Aussie brownie points.
5. The 'look' (decorate yourself)
Staples for Aussie Day attire are:
• Aussie flag face tattoos (or go the extra mile and paint your entire face).
• Thongs, a.k.a. pluggers (a double plugger style is best). Guests without appropriate footwear should be refused entry.
• A chesty Bonds singlet and stubbies combo with a wide brimmed hat will put you in the running for the best dressed award. Acceptable substitutes are bikinis, boardies, or anything that is official Wallabies merchandise.
• Green and gold zinc (slip, slop, slap!).
B. Australia Day fun and games
1. The Triple J Hottest 100
You are simply not Australian if you do not celebrate Australia Day by listening to the Triple J Hottest 100. It doesn't even matter if you don't listen to the radio all year; you just need to on this day. So make sure you register your party with Triple J online and have big speakers ready to pump tunes all day, or your friends may boycott your party.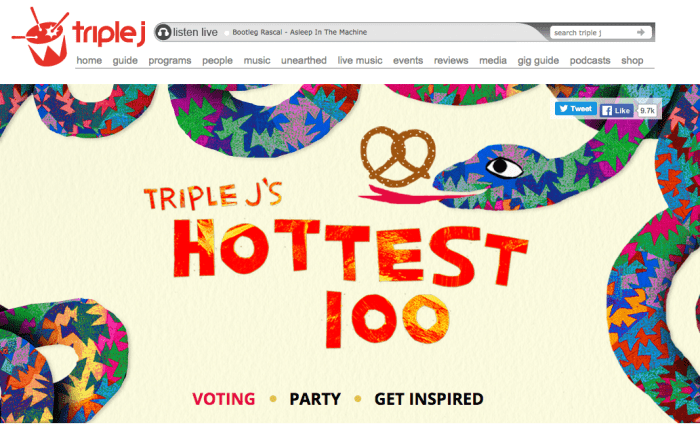 Source: Triple J

2. Backyard cricket
Backyard, beach or even balcony cricket (mind the windows)… who doesn't play cricket on Australia Day? This game is all about the zinc.
3. Thong toss
Thong toss, a.k.a. plugger toss or thong throwing is a very important game that probably began way back in 1994 when Australia Day was first celebrated as a public holiday. The rules are simple; each player takes a thong off their foot and throws it as far as they can. The winner is the person who throws their thong the furthest.
Tip: Thong toss does need a reasonably large space; so if your backyard doesn't cut it, take this one to the park.
4. Slip 'n' Slide
If you grew up in Australia, you know that the only way to fully appreciate slip 'n' slide is by way of the homemade version: a tarp, detergent, a hose and a run up!
C. Essential Australia Day food and drinks
No one ever remembered an Australia Day party that didn't serve traditional Aussie fare and ice cold beers; so don't get slack on the catering part.
For drinks, you can't go wrong by supplying some of Australia's finest cold ales in an esky full of ice, such as VB, XXXX or Toohey's Extra Dry. Alternatively for some alcohol-free Aussie drinks opt for Bundaberg Ginger Beer, Passiona or Cottee's Cordial.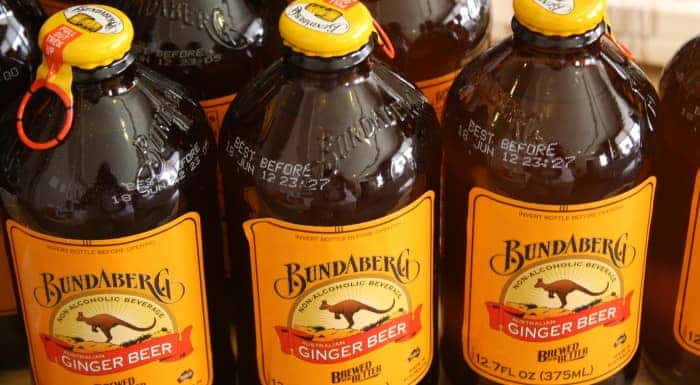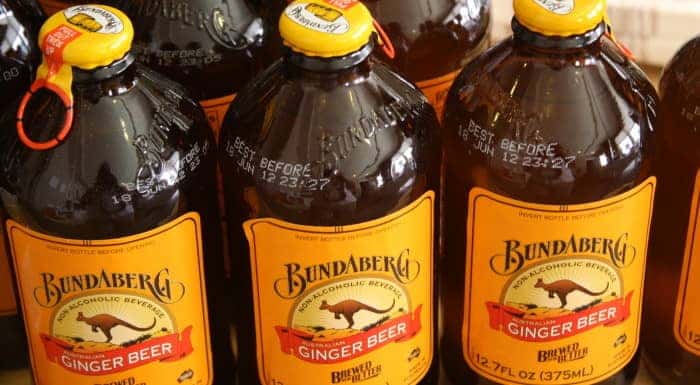 Source: The Food Insta
According to a very reliable poll on Facebook, Australia Day food should always involve:

1. Sausage rolls
Homemade is the best and it's the easiest thing to make. All you need is puff pastry, sausage mince and melted butter.
2. Meat pies
This is a no brainer guys! Four'N Twenty is your standard frozen go-to but for a mass party siutation good old party pies are a winner.
3. Lamingtons
You can buy these off the shelf, but for those of you who'd like to show off your enviable cooking skills, try this recipe for in-bloody-credible Lamingtons with white chocolate cream (*drool*).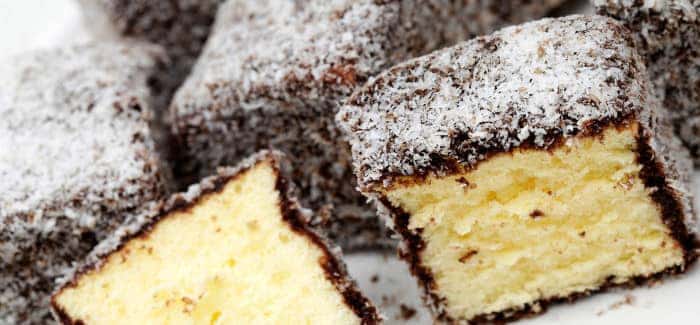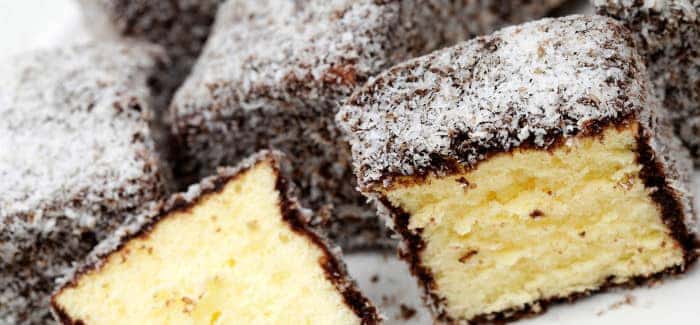 Source: Foodwise
4. Pavlova
This is one that I recommend you either get your mum involved in, or make yourself. Store bought pavs are okay, but really… they just don't taste the same. Go on… give it a shot.
5. Snags on the barbie
If for no other reason than the fact that Australians are the only ones who seem to call them 'snags'. Just add some tomato sauce and a slice of bread = heaven.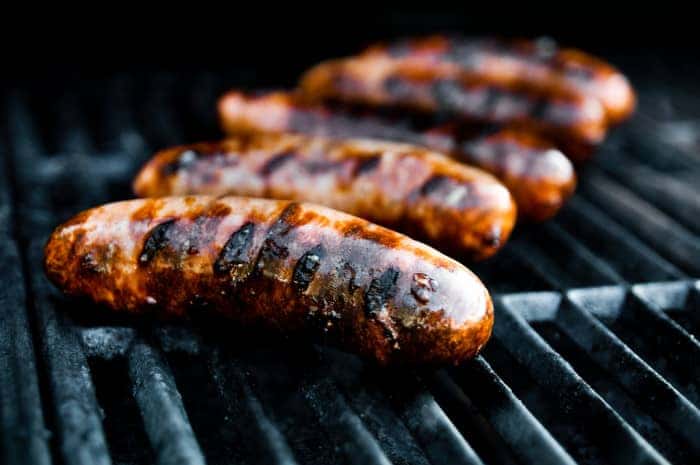 Photo credit: Christopher Craig via Foter.com
6. Lamb of some description
No one really knows why, but check this epic video out and you'll want to serve lamb anyway!
https://www.youtube.com/watch?v=7i15OPuFvmA
YouTube video: Australia Day Lamb 2016
If you need with the food prep or cleaning up there are plenty of Airtasker's to help you this Australia Day
Okay, you are all set to host the most epic Australia Day party! If there's anything I've forgotten, add it to the comments below. Happy Australia Day people!
Written by: Airtasker Rhiannon Wordsworth