Whether it's an intimate dinner of your closets friends or a extravagant charity ball, event planning is a tiring and at times stressful task. There are all types of things that you need to consider from coming up with an idea and researching suppliers to invitations and hiring event staff.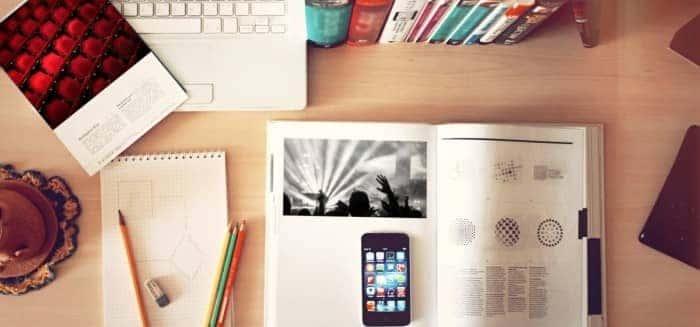 Source: Event Planner
For a memorable hitch-free event, there are a few key areas that cannot be overlooked. Here are our 6 must-know tips for your next event.
Ideas
There's nothing better than people to be talking about your party for days (or months) to come. To achieve this you need an original party idea or theme that you can implement from decorations and food, to venue choice and entertainment.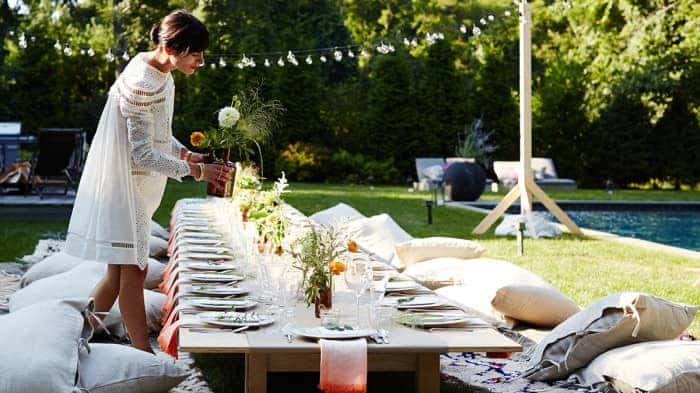 Source: Lonny
Have a think about if it's:
– Achievable: Whether it's a simple rustic table setting or over-the-top casino royale theme, work with your budget to put 100% into the event.
– Something new: Look at online forums and Pinterest for some seasonal ideas, or perhaps turn back the clock and revive the fondue party or murder mystery.
Event Checklist & Plan
This is often overlooked but crucial to a successful event. Starting with an excel document place all the details for suppliers, key payment/confirmation dates, dietary requirements and most importantly an itinerary of the day. We've put together an event planning checklist for you, ready to use.
Planning for risk management is something usually put together very last minute when it's in reaction to a sudden change. Make sure you've thought about and have rough plans for:
Weather – If it's an outdoor event having undercover solutions is a must, and in the final couple of weeks watch the weather to plan accordingly. If it's an indoor event inquire about heaters if in the cooler months.
Timing – Guests, staff and suppliers running late (or early) are the biggest contributors to issues here. Creating time buffers between deliveries and key timings will ensure nothing is unexpected – you might even get a bit of a rest 🙂
Budget – From beginning to end it's important to manage and make adjustments when planning your event. If possible having an emergency fund will leave some breathing room incase something happens.
Invitations & RSVPs
On a daily basis Facebook invitations to gigs, parties, charity events and even weddings pop up but nothing impresses more than a personalised invitation.
Keep costs down by using Canva a design website or better yet Paperless Post, a website (and App) that takes care of the design, distribution and management of RSVPs. You can even send reminders and collect a variety of information that you may need.
Research
Regardless of whether people are paying to attend your event or not, it's important to limit your costs.
Hosting a dinner party? Consider shopping around for cheaper groceries, which you can easily do by looking up supermarkets online. Also look at wholesalers or markets such as The Meat Emporium, where you can get premium cuts at a lower cost.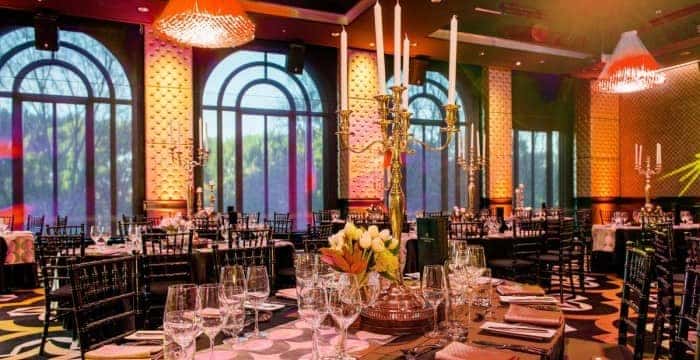 Source: Doltone House
For larger events, there are plenty of furniture and conferencing companies, and the best way is to establish great relationships where there can be mutual benefits for many events to come. If you are a not-for-profit or local community club certain venues have a special discount.
Get Social
Did you know a social media presence can increase attendees engagement by 33%?
That's why it's important to establish a social media strategy in the early stages. Your guests will then be able to:
Keep up with updates or last minute changes beforehand.
You and guests can post content and updates during the event – you could even run a silent auction for fundraising.
Photos and tagging people in photos after the events, keeping it top of mind and sponsors also love it.
There are a variety of apps such as WedPics for all your wedding guests to upload at everyone can see throughout the whole event.
You could also use a hashtag for people to use when they upload photos so people can see photos throughout the event. There is also software that can show photos from the event live on a screen via the hashtag.
Event Staff
As soon as you get into double digits for an event, it's worth looking for people to help with your event. If it's someone to help setting up, during or afterwards, there's always something that can get done.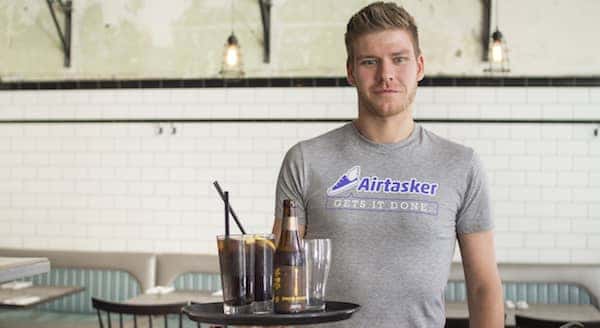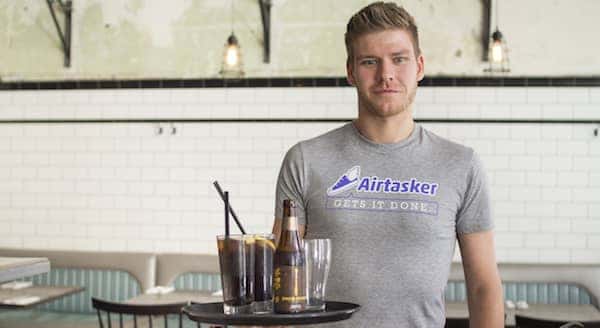 If you're having trouble finding a friend, you can hire Event Staff on Airtasker for almost any task such as serving food and drinks or helping clean up.
For larger events you'll need approximately:
Bartender: One for every 50-75 guests
Waiters: One for every 75 guests for a cocktail
Security Guard: One for every 75 guests (the venue will usually put this as part of the terms and conditions
Lastly, have fun and smile, people are more likely to have fun if they see that you are stress-fee and enjoying yourself.
Find our more about how Airtasker can help with your event planning and if you have anymore tips for event management, please let us know in the comments below.