The biggest day of your life is supposed to be like something out of a fairytale, but what they don't tell you in fairytales is the cost of a wedding.
It's really REALLY expensive, probably not as much as the recent wedding of Salim Mehajer, which gathered a plethora of media attention for requiring police assistance, estimating to cost at least $200,000.
But for us regular folk, a wedding costs on average $36,200 according to the ASIC and apparently in major cities such as Sydney, a more realistic average that couples should be considering is $70,000.
Due to the high cost of weddings couples tend to put off buying a house, face scrupulous budgeting impacting on their social life or even moving back in with family to save every cent.
Whilst there are some costs that can't budge, such as venue locations, there are lower cost alternatives to the traditional wedding suppliers for photography and flowers etc. Airtasker has seen a steady rise in the number of wedding tasks and we've been able to compare traditional wedding supplier prices with tasks completed on Airtasker.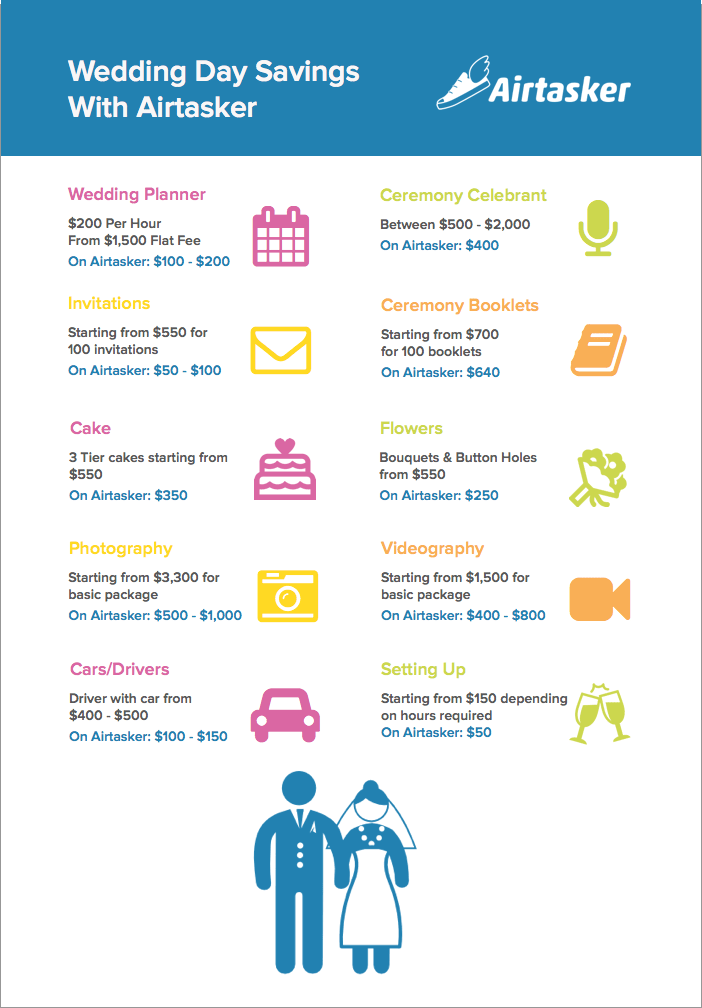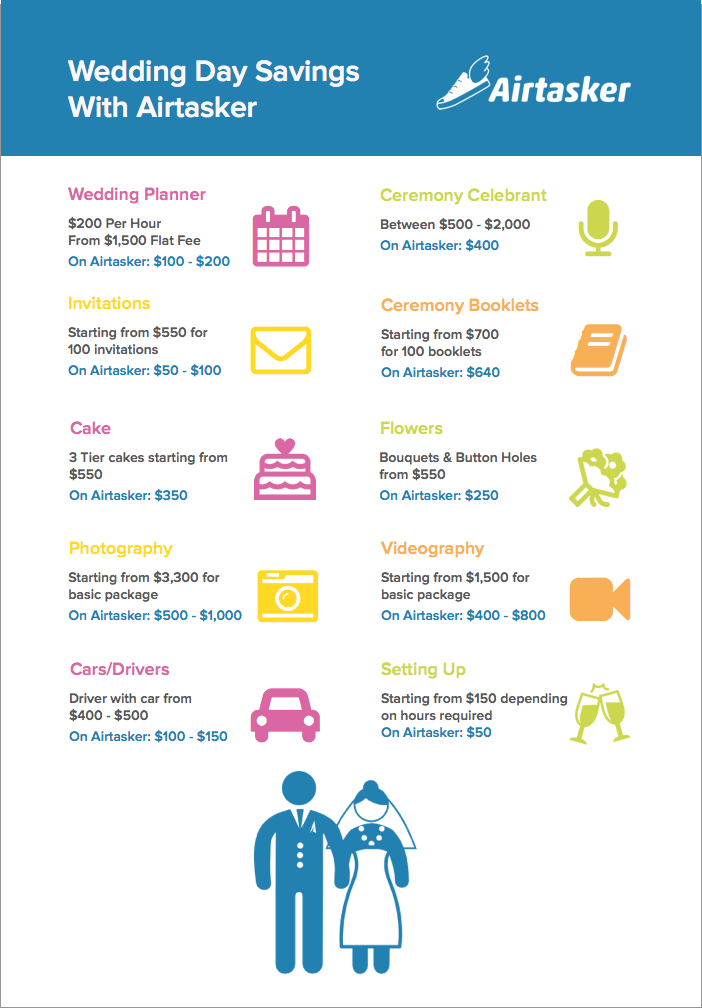 And what about those extra special personalised touches? We've put a list of all the wedding tasks on Airtasker to give you some inspiration.