Coveting a conservatory or building one from scratch? These glazed structures connected to houses are becoming a hugely popular way to extend our living spaces and create functional extra square footage. And it seems they are perfectly suited to the contemporary biophilic trend of bringing nature inside and blurring boundaries between indoor and outdoor spaces. Maybe it's also amplified now that we're living through a pandemic when we are all spending so much more time at home—who doesn't want more space, especially if it's an enclosed area that enables all-season plein air dining. But where to start? After all, there are so many conservatory ideas, from the modern to the classic styles.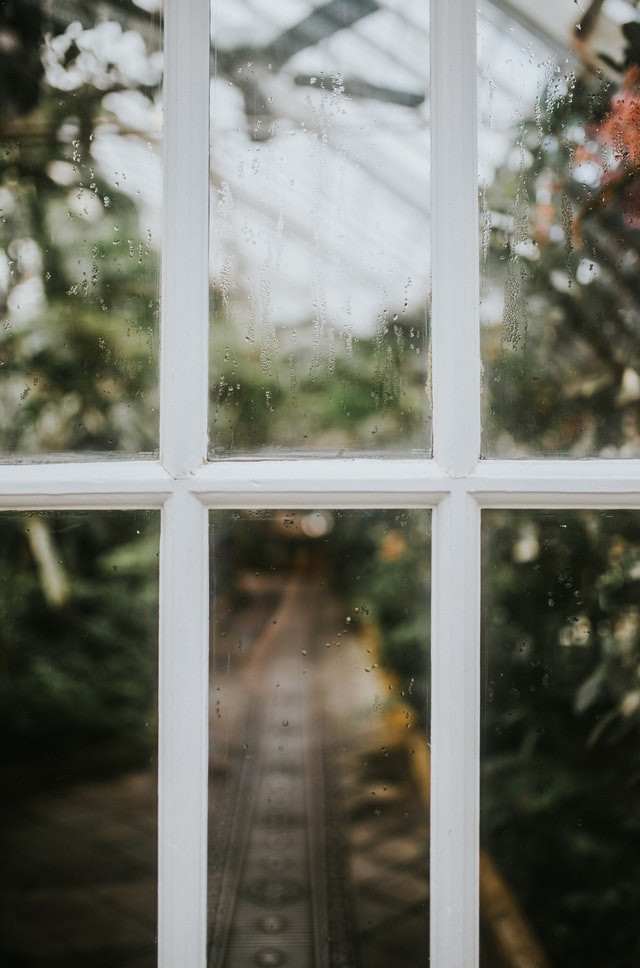 Design-wise, conservatories vary dramatically so it really depends on what your intended use is and what your aesthetic preference is. You might like a glazed room with a decent amount of privacy, in which case an orangery is a way to go, as it has less glass and more brickwork. On the other hand, you might be drawn to the 'fishbowl' style of glass box extension out visible from the street (in which case it's a good idea to have blinds to give yourself the option of privacy).
You can find conservatory designs in historical styles (ie. Victorian, Edwardian, Georgian, Elizabethan or Regency) or you can find a very streamlined contemporary glass box extension. There's a lot of choice in terms of materials, roofing and window designs, and decorative finishes (like blinds, lights and flooring), so costs vary widely.  Depending on the complexity and materials of your design and your choice of finishes, a fully-glazed outdoor room with brick 'dwarf walls' can be a big-ticket item, but you can also go for an inexpensive lean-to conservatory at the other end of the scale.
Dreaming of your very own conservatory? Well, read on because I've gathered up an inspirational selection of beautiful conservatory ideas in a range of styles so you can discover what really works for you.
1. Mix old and new
Whereas in the past there has been a tendency to encourage seamless matching of a building extension to a home's existing style, these days there is a whole lot more design freedom. Many contemporary glass box extension style conservatories are being added to very traditional, heritage style homes. Having a conservatory that really stands out is actually celebrated now.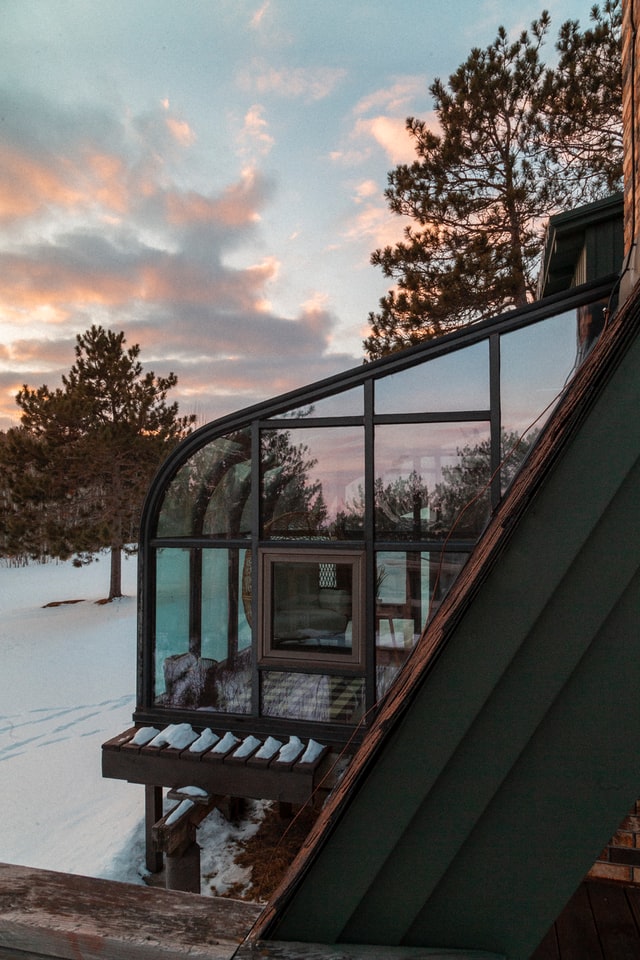 2. Convert to al fresco dining
One of the most popular functions for the new conservatory is to turn it into a lovely al fresco dining space. This is of course especially useful if you don't have an existing separate dining room.
3. Consider an orangery
When building a conservatory specifically to increase your available living space, you might decide to go with an orangery, being an enclosed glazed room with dwarf walls and roof, to make it feel more like a real room. Orangeries have privacy advantages while still retaining the lightness of full-length glass panes like a conservatory.
4. Make the décor cosy
To fulfil its function as a relaxed living space, whether it's to be a place to dine or simply a soothing place of quietude, your conservatory décor should ideally be as cosy and inviting as possible. Keep things simple and avoid over cluttering the space but choose comfy tables and chairs, perhaps a sofa or a vintage day bed.
5. Go for a budget design
If you are keen on a conservatory extension but are off by the expense, don't be. There are various tricks that a builder will be able to employ to reduce costs, such as constructing it within the limits that don't require planning permissions, using lower-cost roofing materials like polycarbonate, reducing the number of sections, forgoing dwarf walls in favour of full-length glass, having a pre-fabricated steel base rather than digging foundations, and more. Ask a builder for their tips!
6. Add lots of plants
Because they are suffused with light, conservatories make the perfect place to grow indoor plants successfully, even if you have a black thumb! And filling your conservatory with greenery helps create that transition to the garden. For a traditional style of conservatory, choose timber and cane furniture, make a brick wall a feature, and stick to an earthy, natural colour palette.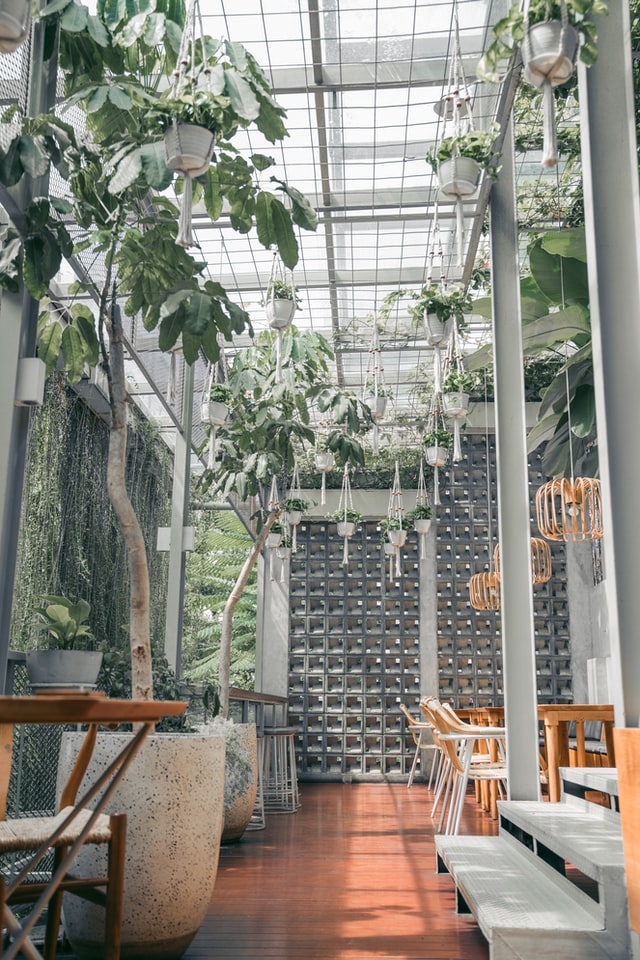 7. Take advantage of innovation
Innovation and advances in technology mean that today's conservatories can be super comfy and designed for efficiency and sustainability. Whether it boasts self-cleaning glass, solar glass, underfloor heating or electric roof vents—a modern conservatory can be much more than just a basic glass box.
8. Add bi-fold doors
Many conservatories have massive bi-fold or patio type doors that lead to the back garden enabling you to open up the space completely. It's perfect for when you have a dining room extending out to a sunroom conservatory. Keeping the same style between the indoor and outdoor spaces helps to create flow and continuity. If you don't have a lot of space, a small glass box extension with bi-folds is ideal for creating a little alfresco area.
9. Mix whites and naturals
It's still a strong trend globally—relaxed, coastal style décor. And it's just perfect for your conservatory, especially if you want to style it as a dining/garden room. For a chilled out, lazy atmosphere, lots of natural fibres and plenty of bright white are one of those can't-go-wrong interior styles. Dress it up with unusual pendant lights and don't forget to bring in a few interior plants to reinforce the garden vibe.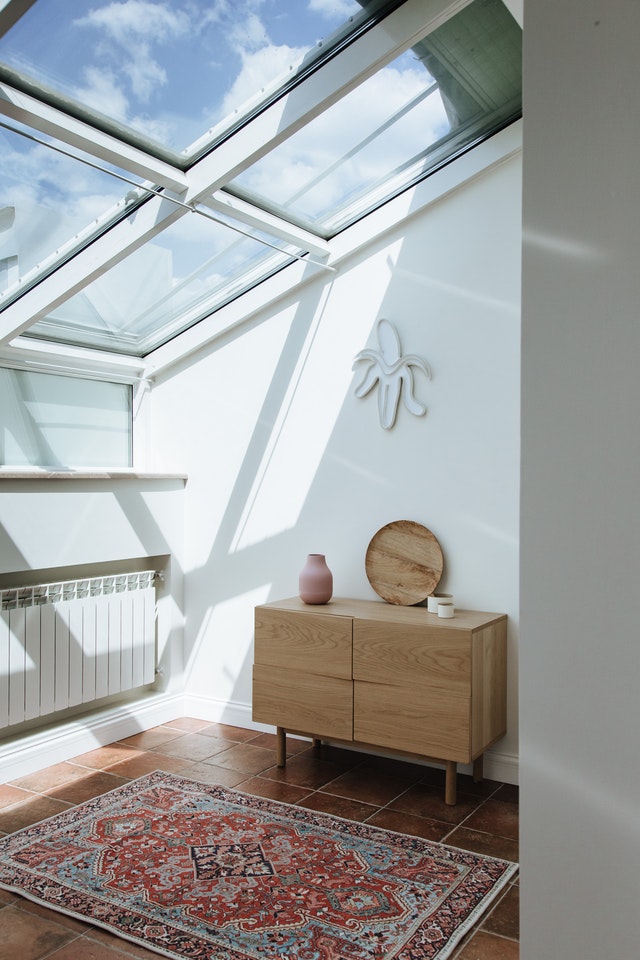 10. Contrast your materials
As mentioned above, strong contrast is a deliberate stylistic choice these days and one way to achieve it is to ensure you use a mix of different materials, to blend your home's original features with your conservatory extension. For example, a glass conservatory extending out of a brick home.
11. Generate jungalow charm
Surround yourself with indoor plants in a tranquil conservatory greenroom. Historically, conservatories were utilised more as food and plant stores, before they became much more of multipurpose living space. But nowadays many people are returning conservatories to their roots (literally) and setting up spaces that serve as greenhouses or glasshouses. But—why not make it dual-use and turn it into a green home office space as well?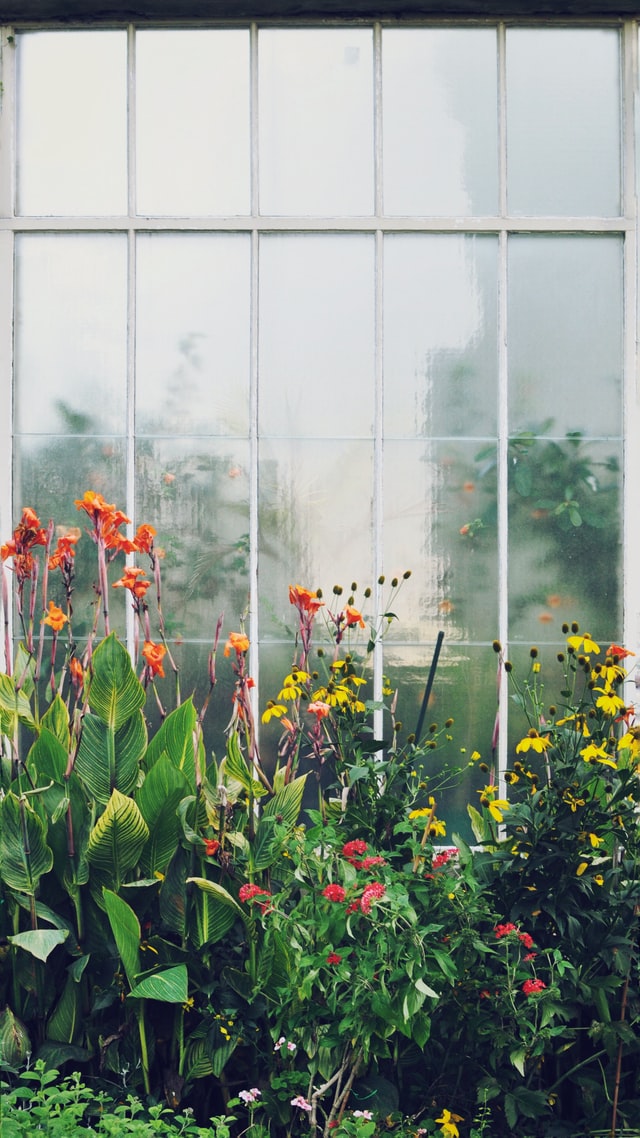 12. Turn your porch into a conservatory
Transform part of your porch into a conservatory by enclosing it in glass. You can even create a dining area for year-round 'outdoor' dining. Opt for a calming monochromatic colour palette, and if you have a plain space, add a group of pendant lights for visual interest and a nice modern edge.
13. Grow vines
Your conservatory roof is the ideal place to grow trailing or cascading plants and this will go a long way to connecting the room with the garden. Similarly, choosing organic décor and a bright colour palette will assist with creating that natural vibe. For flooring, something like herringbone brick paving will also bring instant outdoors flavour.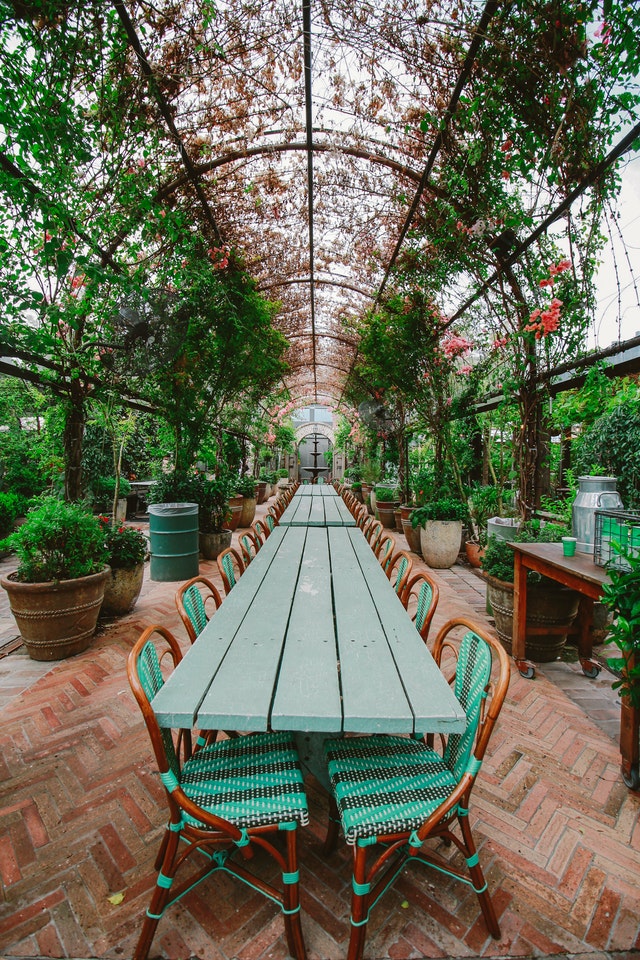 14. Have an indoor al fresco dining room
While some conservatories are designed to be used more as solo spaces for solitude and tranquillity, where you can dwell amongst plants or books and enjoy the sunshine or the rain, many are specifically intended to be additional social spaces, like the conservatories kitted out as faux al fresco dining rooms. Adding bench seating will really amp up the functionality of the new space too.
15. Add greenery and wood
The modern conservatory is well suited as an additional living space, ideal for dining. And you can really immerse your enclosed indoor-outdoor room in nature by adding plenty of container plants. A design tip to steal from restaurants that feature indoor-outdoor rooms? Emphasise the green theme by choosing reclaimed, repurposed and restored décor.
16. Keep it airy and bright
When your conservatory is a real multi-function space, allowing for eating in, nestling with a book, working on your laptop and so on, the choice of furniture is really important so you don't end up with a jumble of clutter. Light coloured furniture keeps a glazed area feeling bright and spacious, and floating shelving is a great idea to make use of wall space without overpowering.
17. Maximise views
If you have a beautiful view, you will of course want to make the most of it. A conservatory allows you to add an all-season outdoor/indoor living space that truly embraces nature by not restricting views with window frames. Timber flooring can continue the theme of bringing the outside in.
18. Make it sophisticated
A black steel frame for your conservatory roof and windows gives a sophisticated Parisian flavour which you can enhance with some vintage furniture and plenty of potted plants. Gorgeous encaustic floor tile is another chic option too.
19. Think outside the box
Conservatories are simply perfect to use as a dining room—who doesn't want to dine under the stars? And you can get clever with your design, like some homeowners do. A dining room conservatory may only extend a few metres into the garden, but you can artificially create height by lowering the floor. This often means your development remains within the limits that don't require planning permission.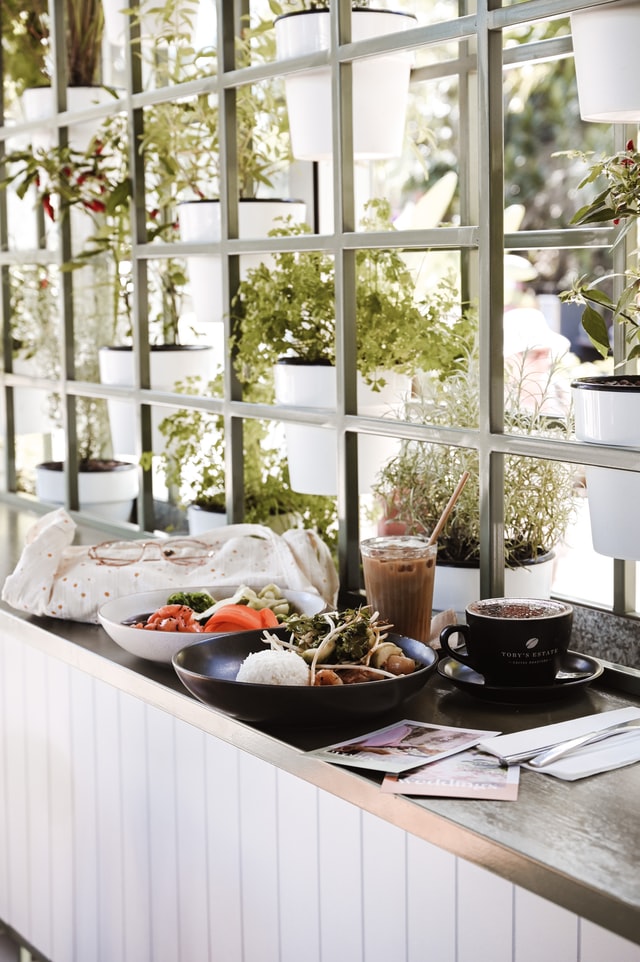 20. Blur outside and inside
Blurring indoor/outdoor boundaries is easy, by choosing materials and décor carefully. From recycled brick flooring (with underfloor heating) to a wood-burning firebox, to a statement fig tree and earthy terracotta décor—using plenty of organic materials will keep your space feeling fresh, rustic and invigorating.
21. Have a greenhouse conservatory
The traditional use for a conservatory is still popular—growing plants in a glasshouse protects your greenery from the elements and hothouses them into giving you a bountiful harvest. If you plan on using a conservatory to enjoy growing your food, then do think about your choice of flooring as it will need to be easy to clean and handle heavy use. Stone and tiles are naturally gorgeous but laminate flooring will also work.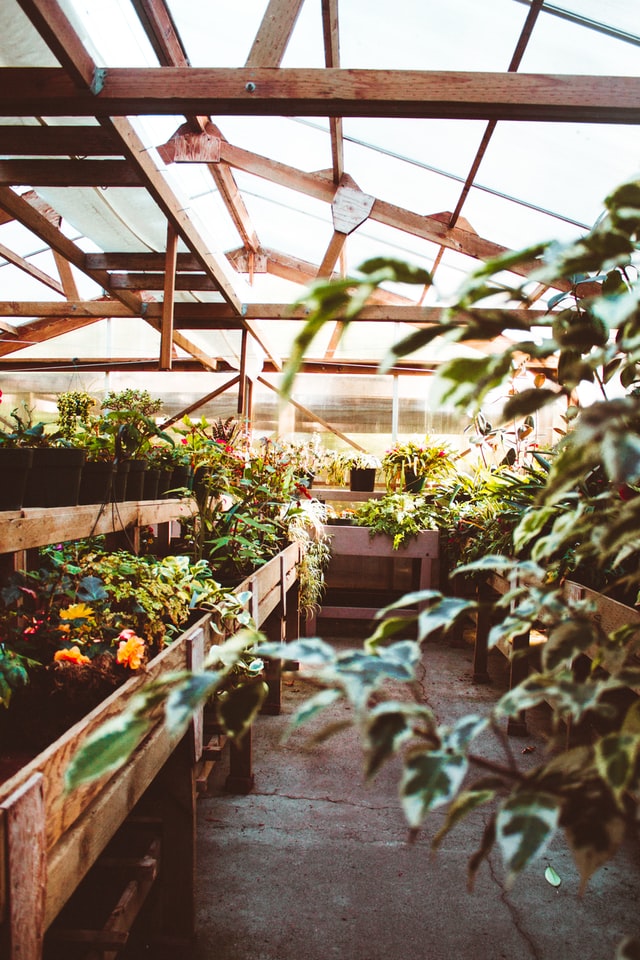 22. Keep it simple
When it comes to conservatory décor ideas, it's preferable to err on the side of minimalism with your furnishings, because a conservatory is often not the biggest space and can therefore easily feel cluttered. For window dressings, streamlined blinds are usually the best choice rather than billowing swathes of curtains. Simple Venetian blinds are popular, but you could consider installing motorised roof blinds to reduce glare from above and to make life easier.
You're halfway through, but there are still plenty more conservatory ideas to follow!
23.  Keep it radiant
Conservatories are all about the light, and flooding your living space with gorgeous sunny brightness. So having flooring that is shiny and reflective will amplify the effect. To keep things bright, consider woven furniture which allows light through, and perhaps sculptural glass vases which will also intensify the translucence of the space.
24. Add dramatic lighting
While natural light is the focus of a conservatory, you'll also want to have light fixtures for evenings. Since the roof of a conservatory or orangery is usually quite simple, you can afford to be a little extra with your lighting. Layering your lighting is a good idea, with a mix of wall sconces, ceiling pendants and table lamps or a collection of candles. On-trend natural rattan pendants are great as they retain the airiness of the space.
25. Beautiful black
For a contemporary take on conservatory décor, an all-black colour scheme looks the goods. Why not find a painter to give your conservatory interior a makeover in a soft matte black? Choose complementary dark-toned outdoor furniture that won't fade. And then simply add lots of plants—black plus greenery is a tried and true decorating combo. An industrial pendant light works well in an edgy black space too.
26. Play with styles
In keeping with the evolving garden trend towards blending old and new styles, builders and architects often like to add a modern glazed extension to act as a bridge or transition between a classic period style of home and a contemporary styled garden. The conservatory might have frameless glazing but also a pitched roof to bring those traditional vibes, before you step out into a modern garden.
27. Add pattern for impact
While your conservatory is best kept spacious and not overstuffed with furniture, you can add plenty of visual drama through the pattern in the textiles or in the flooring, such as with chequerboard tile.
28. Cosy but comfy
If you're looking for small conservatory ideas, a tiny Boho style orangery can fit a lot into a little space without it looking too cluttered provided you exercise restraint to enable ease of movement through the space. Opt for narrow furniture and something like a spacesaving chair/bench combo.
29. Make a book nook
Make the absolute most of your conservatory by creating seating zones right by the windows, like a book nook constructed in a conservatory's bay window. Perfect to enjoy your garden view.
30. Go for clean white
Almost all of the conservatories I viewed include a table and chairs and often a comfy lounge, with materials ranging from traditional wicker to modern outdoor furniture designed not to fade, to vintage statement pieces for charm and character. A good trick to avoid furniture dominating a space and to keep things feeling spacious is to opt for white or light coloured furniture.
31. Side return conservatory
Conservatories are a brilliant way to make use of wasted space such as your home's side return to create a brand new living space. And it's a relatively low-cost way to add value to your home. Utilising your side return space to construct a conservatory dining space is becoming very popular. And as mentioned, mixing styles is perfectly acceptable nowadays. Even if you have a brick period home, you're definitely not limited to a bricked orangerie. A contemporary conservatory can beautifully update a heritage building. It's a lovely way of blending old and new.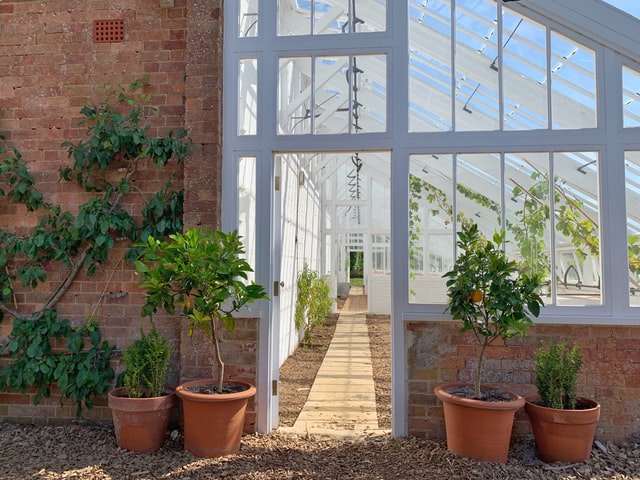 32. Consider a fireplace
For a rustic and earthy conservatory, incorporates lots of natural textures and fibres. Muted colours also work to bring nature in. And then, cosy it up with a little pot belly stove, with an adjacent wood stack. So simple but such a pleasing overall effect.
33. Contrast your materials
A contrast in materials makes for plenty of visual interest. You might have white plaster walls of your home, juxtaposed with wooden cladding and a black steel frame. Or you might have an exposed timber frame with a glazed roof.
34. Steal from café style
You can pinch a lot of style ideas from restaurant bistros and cafés that feature a glazed indoor/outdoor room—minus a few sets of tables and chairs, of course. Take your cue from your typical European bistro conservatory and celebrate the art de vivre (or the art of enjoying life)! This is said to mean playing up the ambience, style and grace of a space. It might be with gorgeous chandeliers, mesmerising tile, or simply abundant, lush plantlife.
35. Have a freestanding conservatory
While most of the conservatories I explored for this article were connected to houses, it's also possible to have a completely standalone structure in the garden. Use it as a greenhouse or simply as a place to escape to and enjoy solitude within nature while not having to leave your yard.
36. Go for a relaxed vibe
A conservatory can function as a simple additional living space designed to take some of the pressure off the home's existing living areas. Create a lovely, peaceful chillout one by choosing a botanical-inspired colour scheme and adding comfy rugs underfoot and plenty of plants.
37. Convert to a mudroom
You can even design your conservatory to function as a boot or mudroom. Make sure to keep it nice and clear to facilitate the household comings and goings. And a beautiful tile floor will make cleaning a breeze.
38. Go for warmth
The abundant use of glass can sometimes create a sense of perceived coldness. So it's a good idea to incorporate plenty of warm tones in your conservatory materials. Opt for natural materials with innate warmth, like timber, warm-toned metals and organic textiles.
39. Install raised garden beds
Draw some inspiration from the gorgeous décor of the chef's greenhouse conservatory at Copenhagen's Noma restaurant, one of the most famous restaurants in the world. Chef René Redzepi handpicks his ingredients here from a series of raised garden beds. And there's no reason you can't do the same, especially handy if your conservatory is attached to your kitchen. Add in weathered timber furniture, lots of white, and industrial pendants. Simple décor but very effective.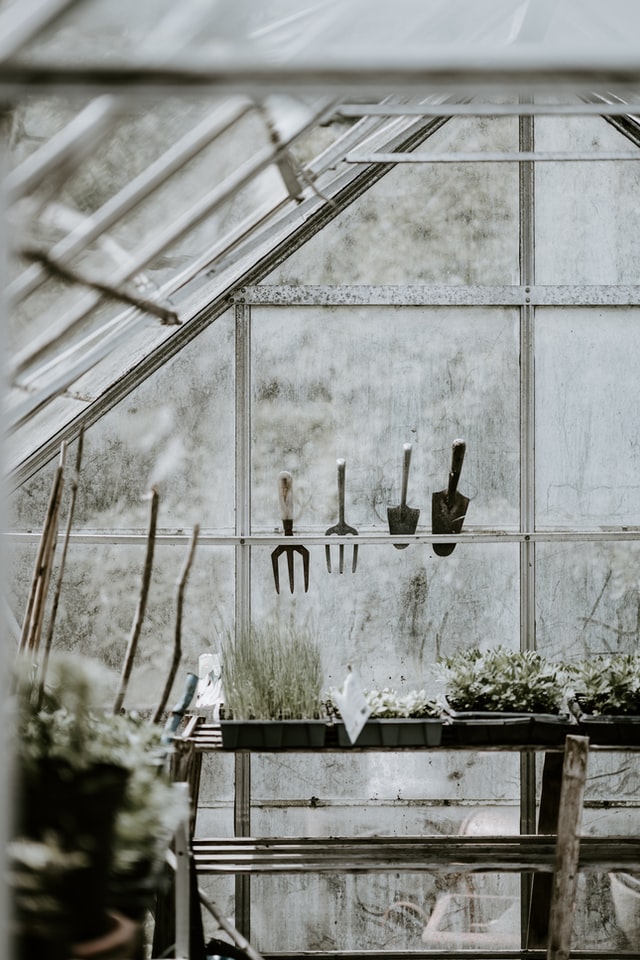 40. Create a winter garden room
Many people enjoy having a conservatory that functions as a sunroom for all seasons and there's truly nothing more pleasant than spending time in a well-designed conservatory sunroom. To create a calm and relaxing space, keep your colour scheme natural and warm, and add plenty of organic fibres to the furniture and finishes.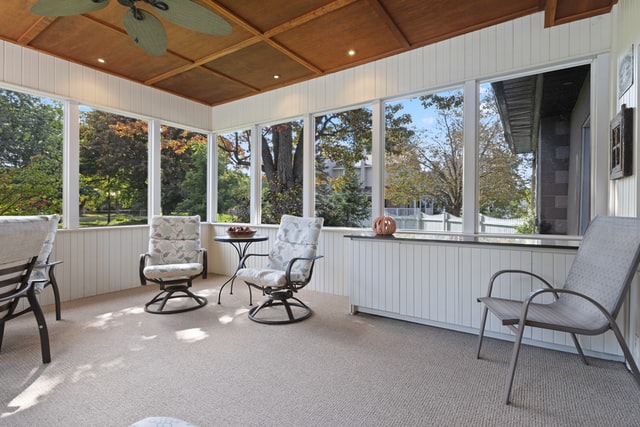 41. Work from home
Conservatories are ideal to convert to a home office. Working surrounded by windows can really help your productivity and being able to gaze out on a view can also help prevent eyestrain. Furnishing a conservatory requires restraint to enable ease of movement through the space, but a smallish, narrow desk and chair/bench combo work well.
42. Embrace the classic look
Love the traditional, classic domed conservatory look, with lavish vaulted glass and elaborate timber roof? Authentic, vintage conservatories are so picturesque, but they may be quite impractical when you think about the potential for a pane of heritage glass breaking in a storm…or the fact that you risk breaking your neck every time you clean your windows. Best to leave the conservatory cleaning and repairs to the professionals!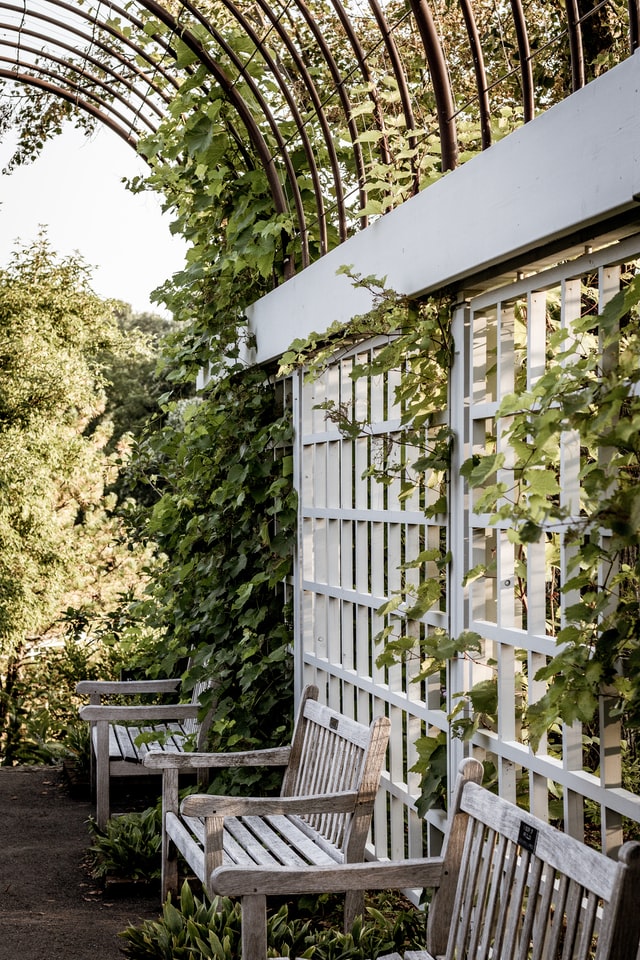 43. Classic and romantic
If you decide to go with a conservatory design in a traditional style, play up the olde worlde charm by decorating with vintage furniture and elegant light fixtures like a crystal chandelier. For a romantic conservatory design, consider beautiful arched windows. These would most likely require the specialised skills of a expert conservatory glass cutter though.
44. Have an igloo instead
And now the lucky last of our conservatory ideas! Want the conservatory feel without all the effort and expense of building one? You might like the idea of installing a garden igloo or geodesic dome. These low-commitment prefabricated small conservatory pods let you enjoy the benefits of having an indoor/outdoor room at a fraction of the cost. It just depends on whether their smaller size makes you feel too claustrophobic!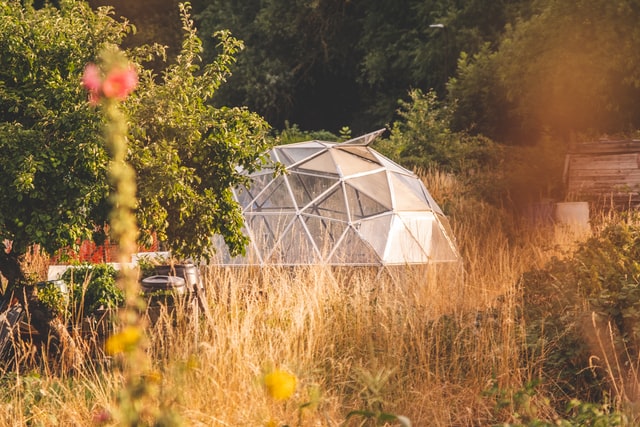 So I hope the above conservatory ideas have given you some inspiration! If you're ready to start planning your ideal conservatory, your best bet is to take a look through a variety of specialist conservatory builders' portfolios and vet their independent reviews. This will help you choose someone trustworthy who really knows your preferred style. Don't forget adding a conservatory is subject to planning rules just like any kind of home extension, so make sure you check the rules and regulations.
Conservatories offer so much freedom to create whatever extra living space you most desire: be it a dining room, flower or garden room, sunroom, mud or boot room area, even a home office. Or it might just be somewhere to sit and watch the world go by, even in quiet suburbia, and feel more connected to the community.
Once you actually have a conservatory, you'll need to work out a cleaning routine–you'll find there are several specialised duties to carry out, like cleaning conservatory blinds, roofs, gutters and of course, numerous windows. But you can easily find someone to take over those conservatory cleaning tasks for you.
Which is your favourite style of conservatory? Let me know in the comments!