Are you searching for extension ideas? Maybe you need space to create more room for a growing family. Or you might wish to reconfigure your home's layout to create new social spaces–for instance, an open-plan living area or kitchen/dining space. You might be looking for extension ideas to improve views and access to your garden. Or you might simply wish to modernise and brighten up a dark Victorian.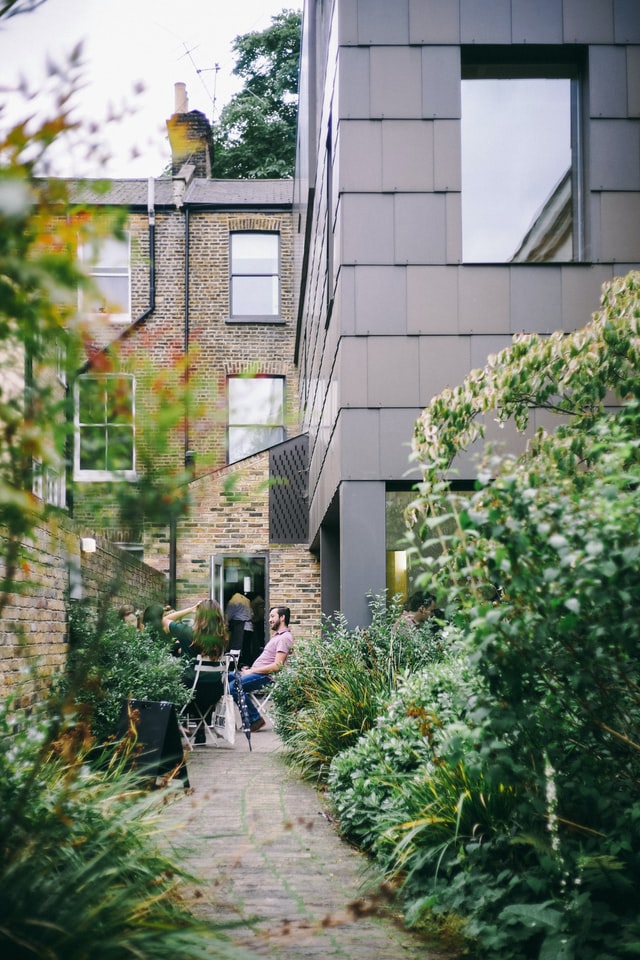 There are many different reasons for desiring a house extension. And there are just as many different options to choose from. Much will depend on the style of home you have, your budget and the local planning constraints. But you could extend to the rear, to the top, to the side and sometimes even to the front of your existing home. Or you could combine extensions, such as by having a 'wraparound' rear and side extension. You might like to extend only on the ground floor. Or double your extra space by opting for a multi-storey extension. Perhaps you only want to add a small, cost-effective glazed infill to your side return. Or you might decide to go for a full-width extension to vastly increase your floorspace. So many options!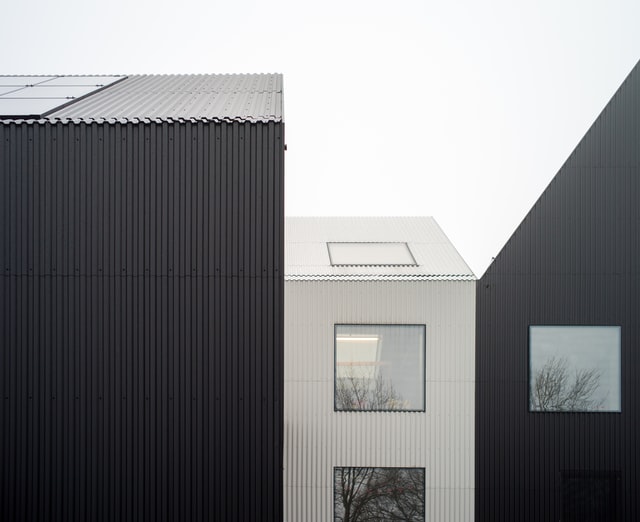 Extension ideas: Aesthetic considerations
When adding a new element to an existing structure, it's necessary to find a balance between the old and the new. This is especially the case if you're expanding a period home. There are two distinct paths to take. You can either design your extension to replicate your original structure. Or you can design it to have a bold, strongly contrasting contemporary style.
Either way, it's important to blend the new addition with the original building. This means incorporating elements (shapes, colours, materials) that visually connect the two structures. Sometimes, a traditional pitched roof is added to a contemporary addition. Or, it may be case of staying true to the proportions or materials of the original home.
Here, I've gathered a range of house extension ideas which hopefully will inspire you—let's take a look!
1. Heart of glass
Contemporary glazing represents "the architecture of our time", say architects Paul Archer Design. It works wonders to transform a dwelling, bringing in loads of light to previously dim, Victorian spaces. Glaze an entire side extension roof, add a rooflight over the kitchen, add in still more light with large, frameless glazed doors and picture windows. Or add a double-story glass box extension with a glass floor in between, which also lends itself to new ways of experiencing a home.
2. Colourful and daring
For a striking contrast between old and new and a high contrast contemporary extension that's deliberately different, opt for bold and unexpected accent colours, such as with the framing. For instance, check out Yellow House by Nimtim Architects. Its new structure's façade is made of split cinder blocks painted in a white marble texture, and these are set into canary yellow frames. Definitely a way to stand out from your neighbours!
3. Mix materials
A contrasting mix of authentic materials like timber, glass and brick is visually pleasing. For instance, Hurdle House by Adam Knibb Architects features a modern extension to a Grade II listed Hampshire barn dating back to 1792. The existing building is brick, and the new volume is clad in cross-laminated timber, designed to blend in with the surrounding woodlands. And connecting the two structures is a contemporary frameless glass link, which beautifully marries the two buildings' materials.
4. Colour connection
When adding an extension, the clever use of colour can ensure that all elements tie in well together. It may be as simple as using black steel framing for your extension to complement a black roof or neighbouring architecture, as has been done by Drew Mandel Architects in Canada with A House In the Beach. A rear extension, new entry and new front façade, while stylistically very different, all belong together simply through the use of colour.
5. Enhance and improve
What's great about extending is that it gives you the opportunity to add modern functionality to the new volumes. During construction of a side extension, for example, a new poured concrete floor can provide the chance to add underfloor heating (eg. Chatsworth Road by Rees Architects). And the metal cladding of an extension can be painted with intumescent paint, which improves the structure's fire safety.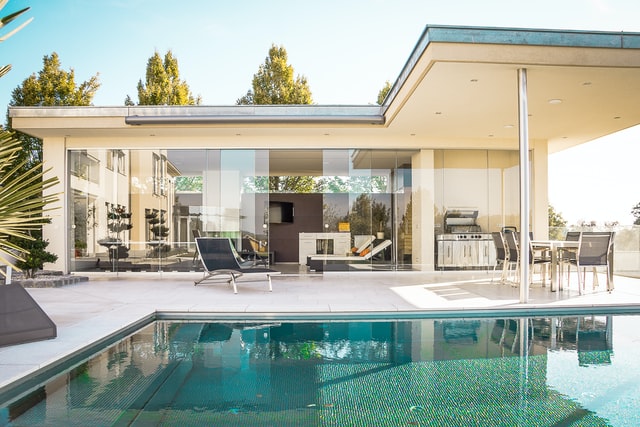 6. Light and delicate
Increasingly popular for contemporary side return extensions are glass infills. These allow so much light in, and can be designed to beautifully frame the garden view. Sometimes, the line of sight to the garden can even extend through the entire house. For lovers of minimalism, check out the lovely clean lines of the oak-lined extension by Yard Architects known as The Lined Extension.
7. Internal views
As I mentioned, side return extensions can create wonderful sight lines through a home. It may offer views all the way from bedrooms to the garden. And it will all be drenched in natural light thanks to a glazed roof and sliding doors to the back garden. A lovely example is Allerton Road by Douglas Architects, where an extension created a spacious open plan living and dining area with views through the whole home.
8. Japanese influence
If you love a boldly contrasting contemporary extension, consider cladding your extension in blackened wood, juxtaposed with your original brick façade. For inspo take a look at Burnt House by Will Gamble Architects, where the cladding has been hand-charred using the traditional Japanese technique Shou Sugi Ban. To heighten the nod to Japanese teahouses, the architects added black steel gridded glazing. But the new volume blends with the old thanks to similar proportions and a pitched roof.
9. Contemporary materials
If you love the look of Shou Sugi Ban blackened wood, you could achieve a similar result by simply staining your timber black with a hardwearing matte finish, such as was done by Rees Architects at Walthamstow. Cedar is another popular material, as it is stable, durable and doesn't require treating. It will also weather beautifully to a silver finish.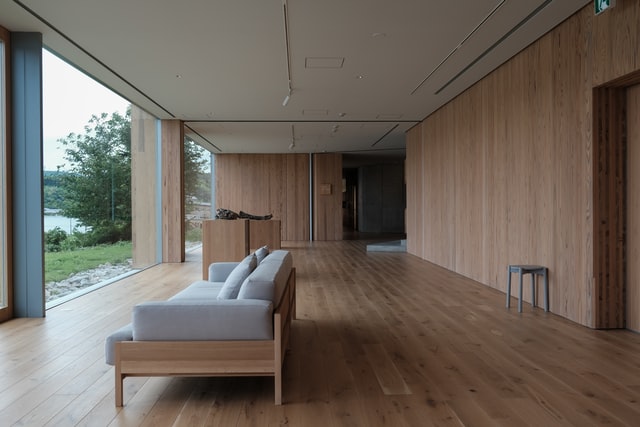 10. Pitched roof interior
When deciding between a flat roof or a pitched roof extension, it's not only about the exterior aesthetic. Sure, it may be that you opt for a pitched roof to be sympathetic to the surrounding architecture. But maybe you simply love the way a gabled, pitched roof can add such dramatic volume to the interior, with soaring ceilings.
11. Circular window
Windows in your extension and/or newly remodelled existing floor don't have to be square or rectangular—some home owners prefer to go for a round, porthole style of window to enable views to the garden (see for example, Jimi House by Paul Archer Design).
12. Unusual materials
Another much admired contemporary extension is A House and a Garden in Lambeth, again by Nimtim Architects. It's an example of how to work an earthy material and colour palette, and features gorgeous materials like white-coated Finnish plywood and rust-toned Italian marble. Inside and out for continuity, there is warm terracotta tile flooring.
13. Fresh white interiors
Side return extensions are wonderful for increasing the footprint of your home. They're one of the more cost-effective types of home extension. And they can completely transform your ground floor living area, creating an open plan living or kitchen/dining space. As it's a relatively small new volume, it's a good idea to go for a whitewashed interior to keep things feeling as spacious as possible. Have a Google and check out the swoonworthy interior of Chatsworth Road by Rees Architects.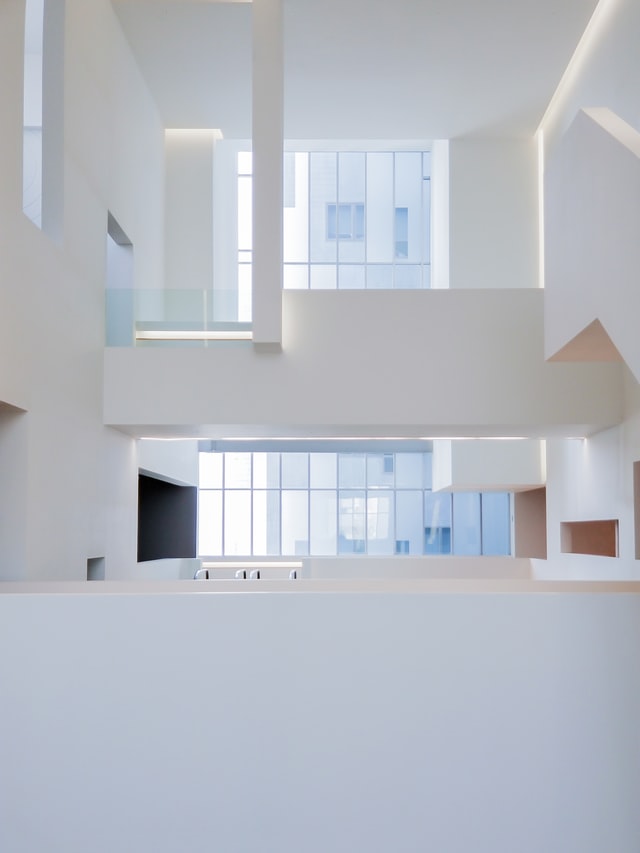 14. Slate shingle siding
Many homeowners are opting for a fresh, sophisticated mix of materials for their extension. For instance, the architects Gundry & Ducker decked out Slate House with a hexagonal slate façade to the rear extension of the 1930s home. The architects were inspired by traditional hex slate facades on Georgian and Victorian homes in West Dorset. They also added black and white steel-framed windows and doors, a contrasting white brick exterior wall and bluestone patio for a unique look. (If you love slate, you can find someone who specialises in working with this material here.)
15. Matching rooflines
In order to fit an extension sympathetically into its local context, it may be necessary to follow the same rooflines as neighbouring original homes. For example, Reigate Road by Oliver Leech Architects is a two-storey extension of a semi-detached home in Surrey. Neighbouring homes have dual pitched roof slopes, so the extension was designed to appear similar. The extension itself is modern, with pale grey render for the sleek exterior. However a band of red bricks was added as a way of connecting to the original building. I love the extension roof clad in vertically-hung slates in a fish scale pattern.
16. Stunning and simple
I just love a simple, minimal extension interior where the emphasis is on clean lines and beautiful materials, such as oak frames and polished concrete flooring. Structural elements can be hidden to create a streamlined, minimal effect. And of course the introduction of natural light into previously dim, dark spaces. Check out the lovely work of Al-Jawad Pike Architects, such as King's Grove House, a two storey extension to a Victorian terrace in Peckham.
17. Terrace side extension ideas
It's amazing just how well a highly contemporary extension works with a period home. Take a look at how architects A2 designed the extension to Alex and Mark's House, a five-storey Victorian terrace home. A tiny side return extension here is clad in zinc to deliberately contrast with the original brickwork. And a large, contemporary pivot door also boldly announces its modernity. The home gained a spacious new open plan kitchen with this small intervention.
18. Tiled façade
When it comes to cladding an extension, why not consider tile? It's much more unusual than timber or metal, but can be so striking. See, for example, the exterior of the Leytstone House extension by Bradley Van Der Straeten Architects. It's clad in marled stone tiles which give so much lovely texture, colour and overall visual interest to the façade.
19. Stark and graphic
Even if you go for a traditional, classic shape for your extension, one that mimics the original building, you can make it very contemporary by adding in lots of contrast. For example, the new volume might be framed in a highly stylised thick black outline. It may be aluminium, coated in zinc cladding or thin timber matchboard. Whatever you choose, try to go for a simple material palette to avoid making things look fussy.
20. Small intervention
You might simply wish to add an openable, glazed bay window to your home. A tiny new side extension that's designed to catch the sun and allow direct access to the garden. If you are thinking of a low-cost, minimal intervention, then extending only slightly out into your side return might be something to consider.
21. Have fins or deep mullions
Mullions (those vertical bars between window panes) can be designed to protrude in order to ensure privacy of your rear extension. Similarly, deep fins can extend out from either side of your extension which add privacy to your space.
22. Matching brick
Contemporary extensions don't always have to be in high contrast to their parent building. Some people prefer to clad their side extension to a Victorian home in reclaimed brick to neatly match the original building. (See, for example, Almington Street House by Amos Goldreich.)
23. Aim for pattern play
Extensions that use materials to create beautiful texture and pattern can look really stunning. It may be the original brick plus a tiled façade and below, herringbone pavers. Even the lines of a timber fence can contribute to a pleasing interplay of patterns. Take a look at Brass House by Simon Astridge Architects for inspo!
24. Full of light
To prevent the centre of your new space from being too dark, plentiful glazing is key. Infuse the space with light with skylights, generous windows and oversized doors that open out to the garden. Crittall style framing gives a clean, modern look.
25. Modern interior
On the outside your home might resemble your typical listed English cottage. But on the inside, it can be a gorgeous modern home full of beautiful timber and glass. Frameless glazing, plenty of warm timber such as English oak and a neutral colour palette result in a simple, beautiful aesthetic (see for example Well Street by IF-DO Architects. I like that the architects deliberately chose budget-friendly materials, but you could never tell!).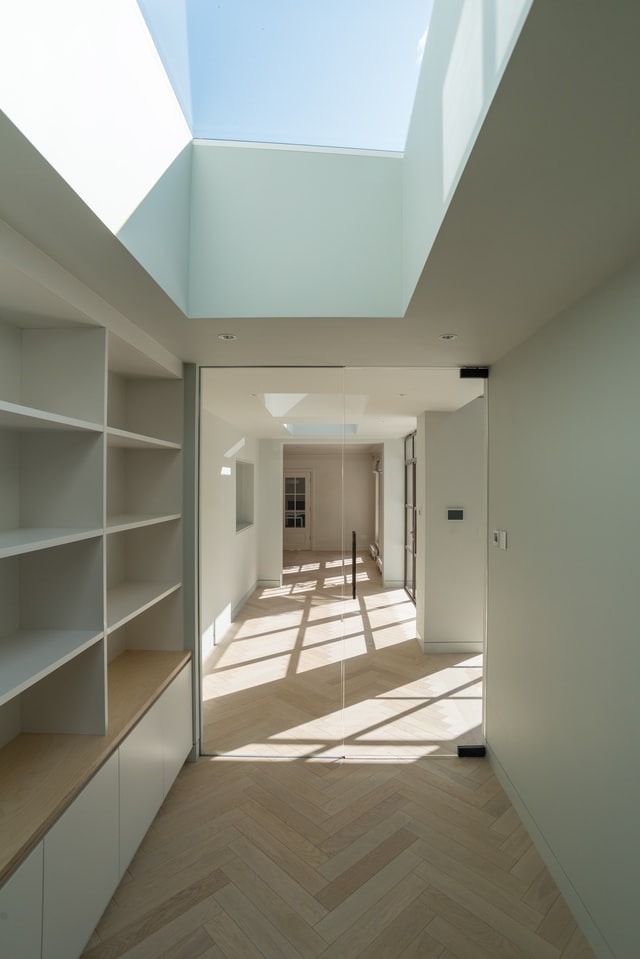 26. Gorgeous timber extension ideas
I absolutely love the simplicity of the double height extension to a 110-year-old row house in New York, known as Brooklyn Row House 2 (by Office of Architecture). Its timber façade, fencing, stepped back garden and thick black framed glazed doors all have such elegant, clean lines. And the repetition of the shapes of the windows is so pleasing too. You really can't go wrong with timber cladding, can you? It just brings so much warmth to a home.
27. Protruding box
A cantilevered frameless glass box extension that projects out into the garden is a strongly contemporary option. For a good example of how it's done, check out Gladstone Road by Studio 1 Architects, where a brick clad rear extension also features a protruding glass box. On the inside, the architects continued with contemporary materials, including concrete floors, whitewashed ash slats and seasoned oak ribs which create a gorgeous slatted light effect over the dining space.
28. Connecting to the garden
When you have beautiful trees in your back garden, it makes sense to design an extension that takes advantage of the views. If your trees are picturesque then design your extension with the intention of showing off a gorgeous tree canopy out back (have a look at how it's done at Ferndale by Conibere Phillips). Add a window seat to fully appreciate the framed the view to the garden. When it comes to cladding, opt for something like larch to visually connect to the outdoors, too.
And that's a wrap on my selection of extension ideas, exploring a range of different options, from side to rear to front extensions. I love the simple designs with beautiful textured materials, like the ones with blackened wood cladding. Have these extension ideas given you any inspo for your own extension plans? Share your thoughts in the comments!
Keen to find a local professional to bring your extension ideas to life? You can check out the portfolios and reviews of architects, builders, drafters, interior designers and more, right here on Airtasker.