Let's face it, hallways certainly be a very dark and dingy place between rooms. But the reality is that they are often spaces that are walked through quite often in a home, so why not go back to the drawing board by adding some lighting into your space to celebrate the hallway.
For long stretches of the hall, multiple lights such as smaller lighting pendants or ceiling lights work so well. Or, if you're working with a smaller area, a single chandelier or feature lamp will certainly work to illuminate the space! There really are so many different ways you can light up a hallway. The sky is really the limit (or should I say 'the ceilings the limit') when it comes to what you can achieve with innovative lighting.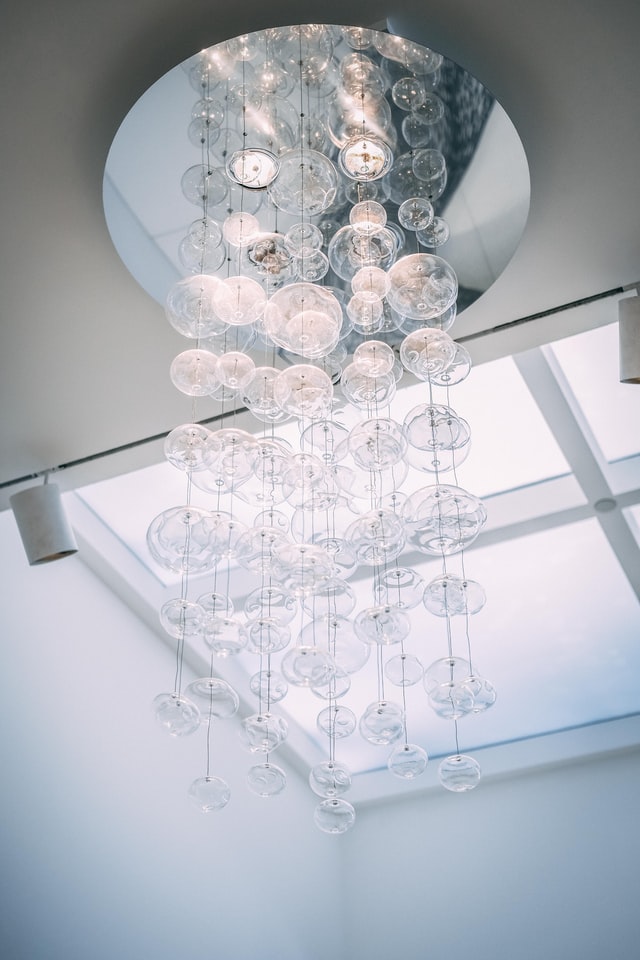 So without further ado, here are 27 hallway lighting ideas to inspire you in bringing light to your forgotten hallway spaces!
1. Bright and airy
How stunning is this bright and airy hallway! If you have lots of natural light beaming into your hallway, then your lighting is halfway there! All you'll need to do is add some subtle lighting to help light up the hallway when the day turns into night.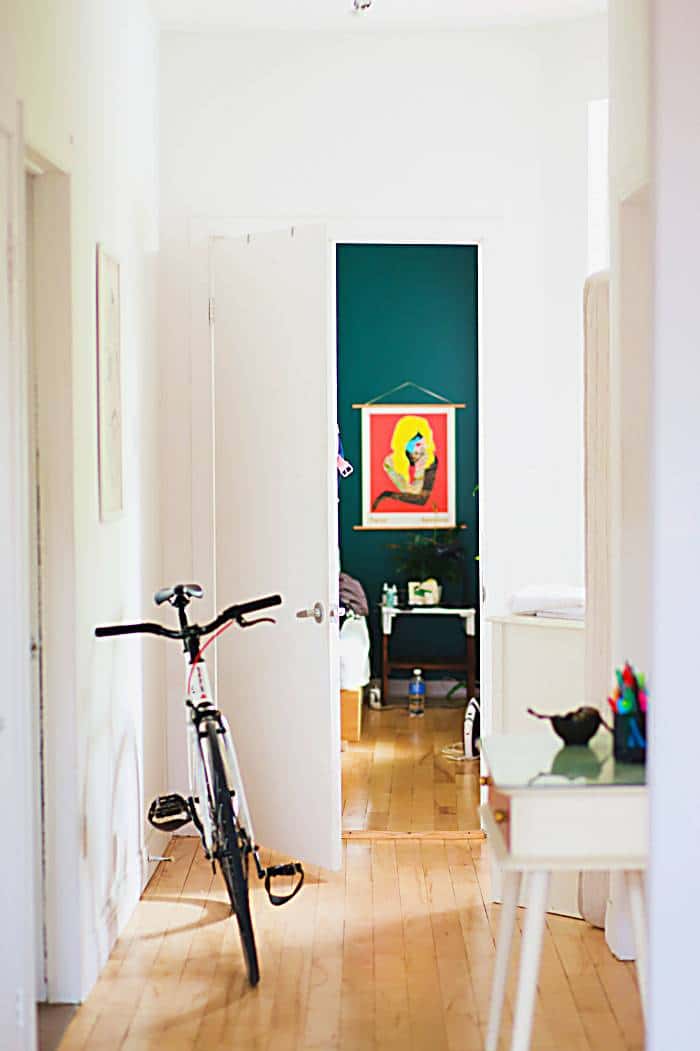 2. Rattan pendants
All things rattan are definitely so in fashion at the moment and will immediately lift a boring space! Your hallway will look amazing at night with beams of light peeking out through the woven textures of the rattan and onto the ceiling and walls. Wooden frames in the hallway will be the perfect choice to match with your rattan pendants.
3. Vintage style pendant
I love the muted green of this vintage-style pendant light over this white space. What a beautiful vintage style hallway! Oversized pendants like this are a great way to introduce a pop of colour into a neutral space, and they come in just about every colour under the sun.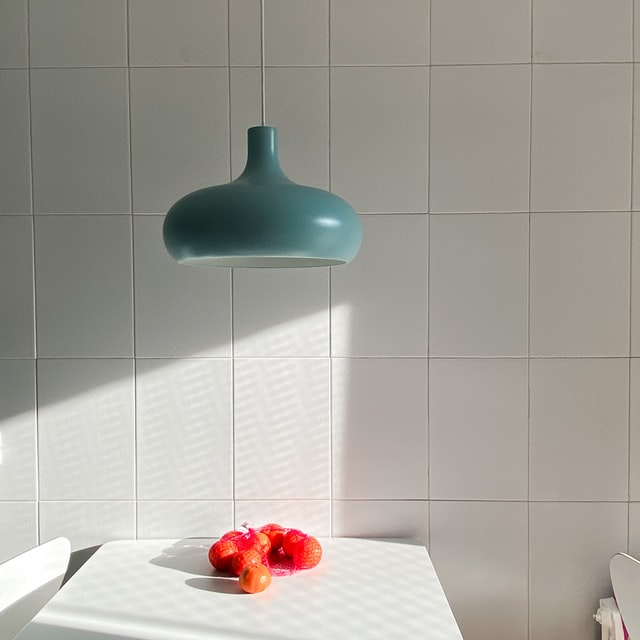 4. Industrial lighting
Ah, I just love this vast hallway! How lovely are the exposed wooden beams placed along with the ceiling of the hallway. And I love the industrial style pendants on the ceiling, with their black black finish oozing class and sophistication!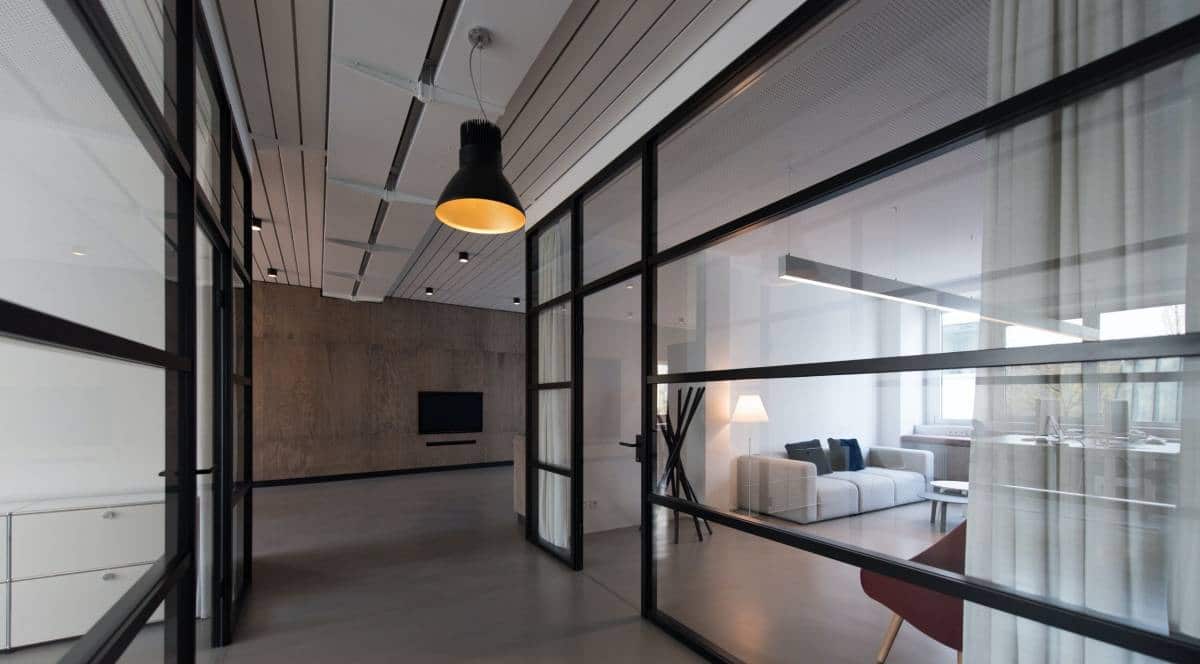 5. Brushed copper
For a beautiful modern look, consider a brushed copper pendant light which will emit a subtle glow of warmth.
6. Geometric jewel pendant
This hallway is complete with the beautiful lighting executions throughout the ceiling space. I love the geometric pendant that looks like a jewel. These kinds of lights also create lovely patterns on the ceiling and walls! Plus you can never go wrong with some simple downlights  as well, which help to give light to the whole hallway.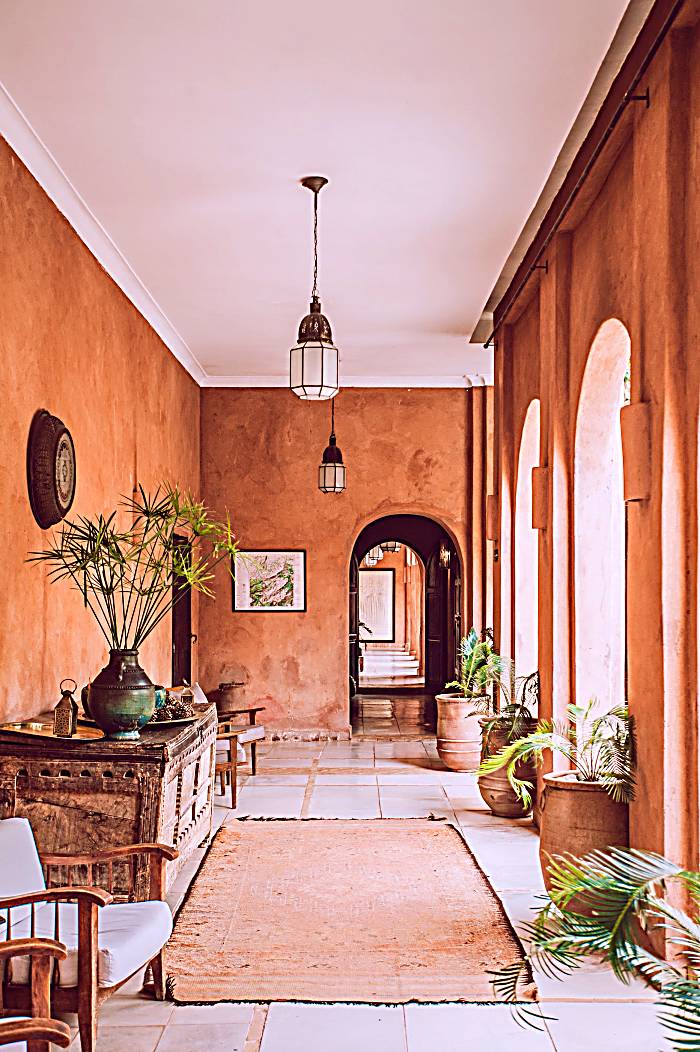 7. Architectural lighting
If you're looking to build your lighting into your architecture, then check out this awesome hallway! LED strip lights have been installed in the ceiling and the walls to create a glow of light from above. With this kind of lighting, the light gently falls down the side of the wall yet provides so much brightness to the area.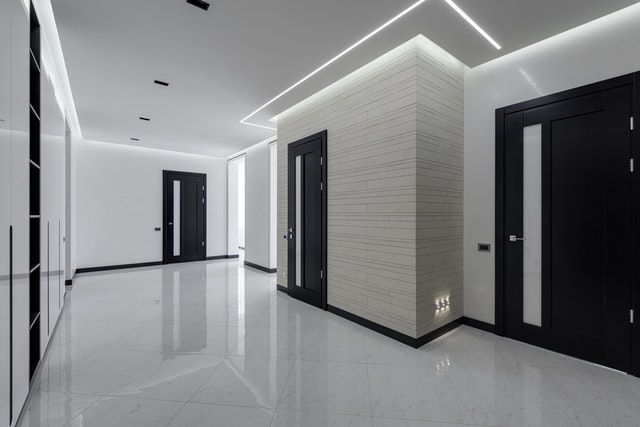 8. Minimalist feature
Another way to use LED strip lights is vertically rather than horizontally. LED strip lights are great for giving a very industrial and modern look to a space. If you love out of the box and quirky home designs, then this idea is something you should totally take inspiration from!
9. Up downlights
When your lights go up and down you call them… up downlights! And I just love the effect that these lights give to light up a dark wall! Not only do they look great, but they are functional too. Win-win!
10. Sleek Scandi style
I'm certainly a massive lover of Scandinavian style spaces and this hallway is giving me all those vibes. I love the sleek hallway downlights which go so well with the black window framing here. Just add a patterned rug and you have yourself a beautiful Scandinavian style hallway with effective lighting to boot.
Check out more Scandinavian home inspiration!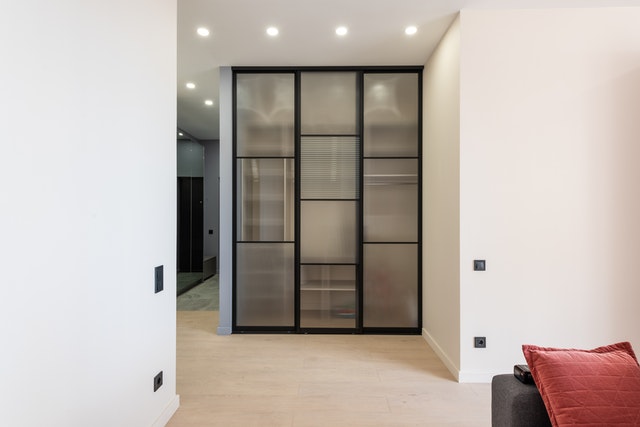 11. "Let's do this"
Want a bold and positive reminder every time you walk down this hallway? Why not bring in a custom neon sign at the end of the hallway? It's a great way to bring some light into a space, all whilst making a statement.
12. Dramatic statement lights
Want impressive lighting for your hallway, then you can't really go wrong with layered crystal chandeliers like these. They make an awesome feature of this space. The black fittings also merge perfectly into the colour scheme here.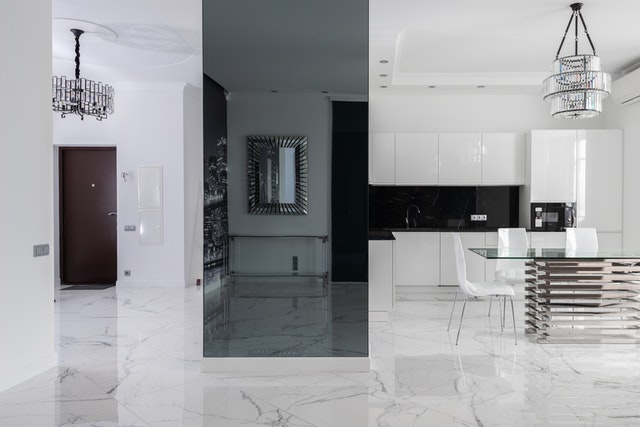 13. Wall sconces
Wall sconces give a very comforting and traditional feel to a hallway. And for an even more classic look, choose sconces with a gold finish.
14. Monochromatic detail
Ah, I absolutely love this stunning space! I would love to walk up and down this hallway all day every day. The monochromatic colour palette looks beautiful paired with black framed partition and doors. Plus the black pendant light is the perfect addition to allow for monochromatic detail and a stylish interior.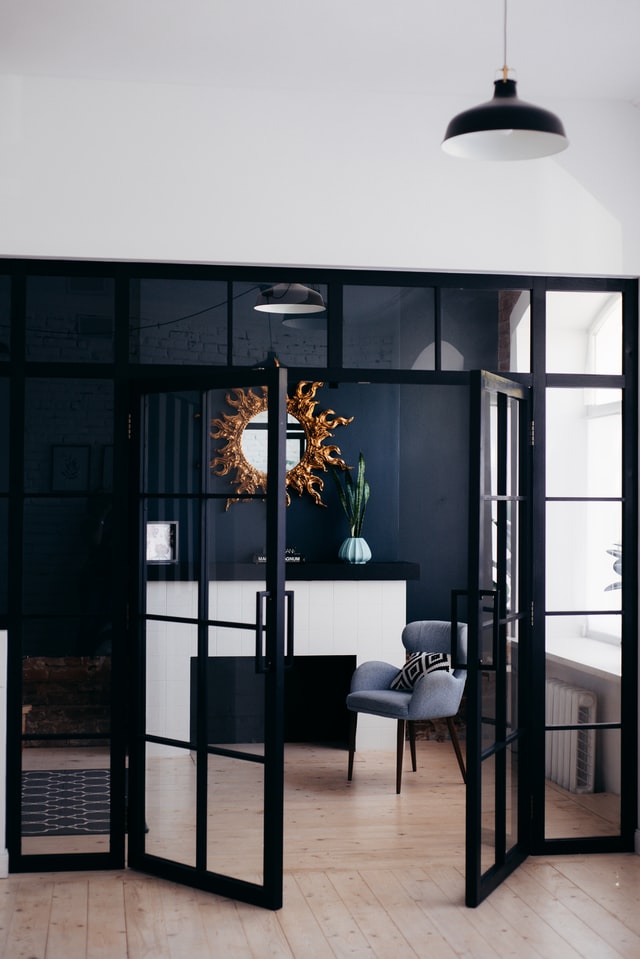 15. Floor lights
Floor lights are a great idea in a hallway. Hallways are spaces that are walked through often, and if you ever need to get a drink in the middle of the night, it will make things so much easier if the path to your fridge is illuminated!
16. Long and inviting
A long hallway can be made to feel inviting through the choice of colours and lighting. Here, a neutral palette creates interest with an asymmetrical layout—how handy is that inset hallway seat? And a simple  down light does the job perfectly here.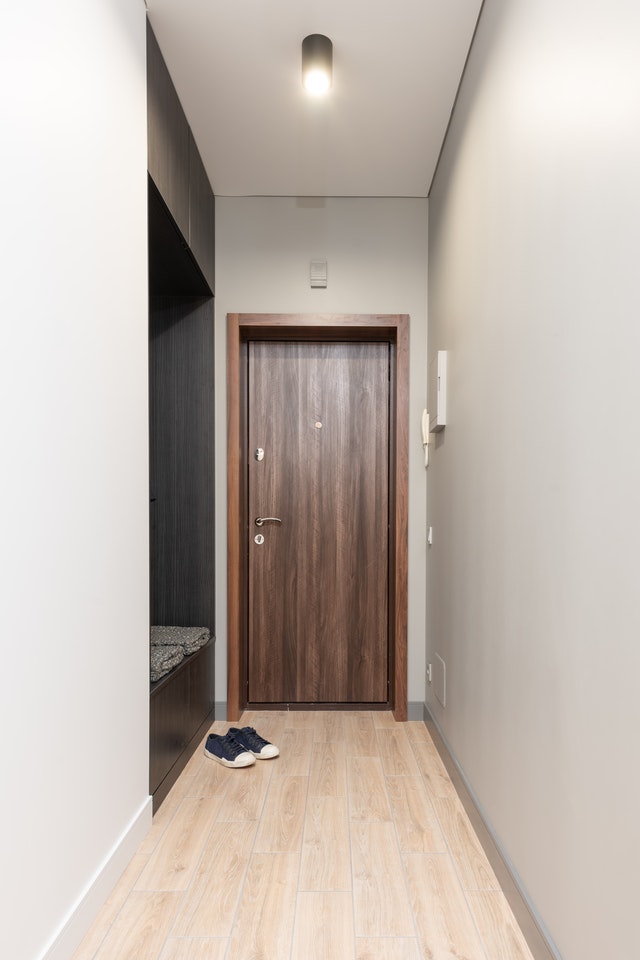 17. Black, white and gold
Black, white and gold really is such a classic, beautiful combination. And this hallway is the perfect example of just that! Black and white walls are glammed up with a fancy gold-toned chandelier, while some simple unobtrusive wall sconces add functional light.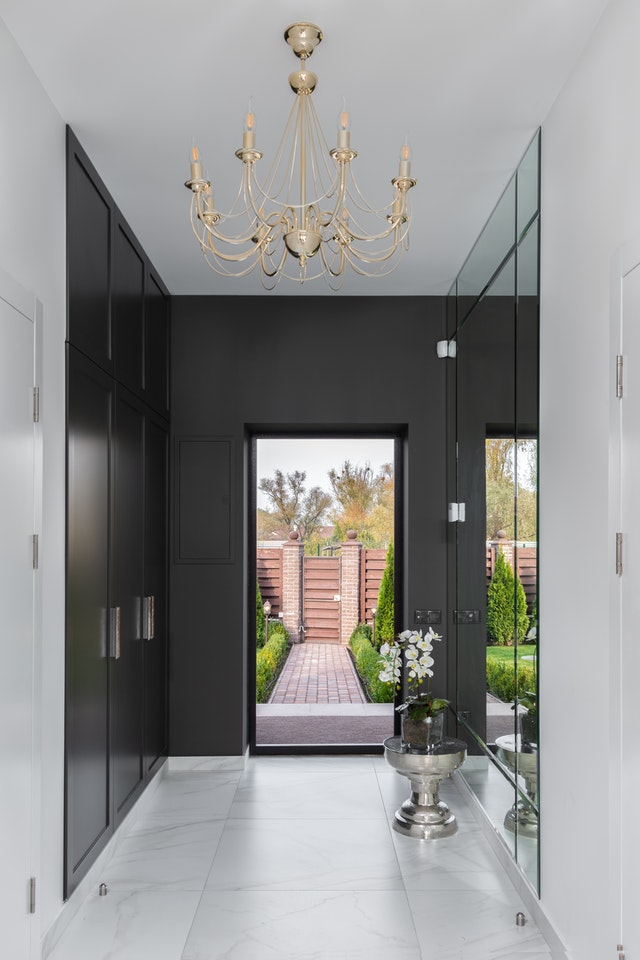 18. Reflective surfaces
Having reflective surfaces in your home means that light will easily bounce off a lot of different surfaces at the same time. So opt for consoles with mirror finishes, reflective flooring, or simply add a large hallway mirror.
19. Wow factor
Walking into this hallway entrance would certainly give your guests the wow factor! Taking advantage of the tall ceilings, this multi-element light fitting is eye-catching and unique. Wow indeed!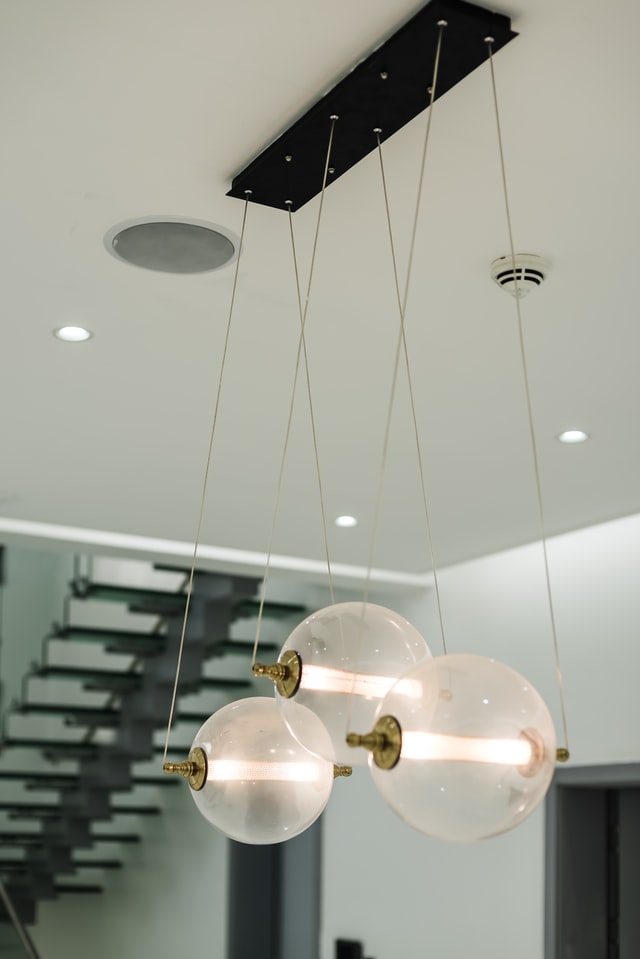 20. Dark neutral tones
Ah, I just love all the beautiful, deep, neutral tones in this hallway entrance! The wooden finishes of the doors, add so much warmth whilst the simple square light fittings repeat the angles and lines of this masculine looking space.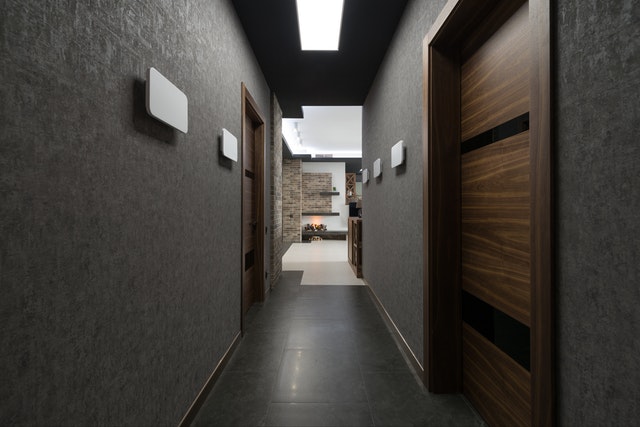 21. Rustic metal pendants
This rustic metal pendant works so well against the white wall and nature tones of the décor of this hallway/dining room space. I'm loving the Boho flavours of the organic tones and eclectic décor—if you do too, you might also like to check out our article on beautiful Boho bedrooms.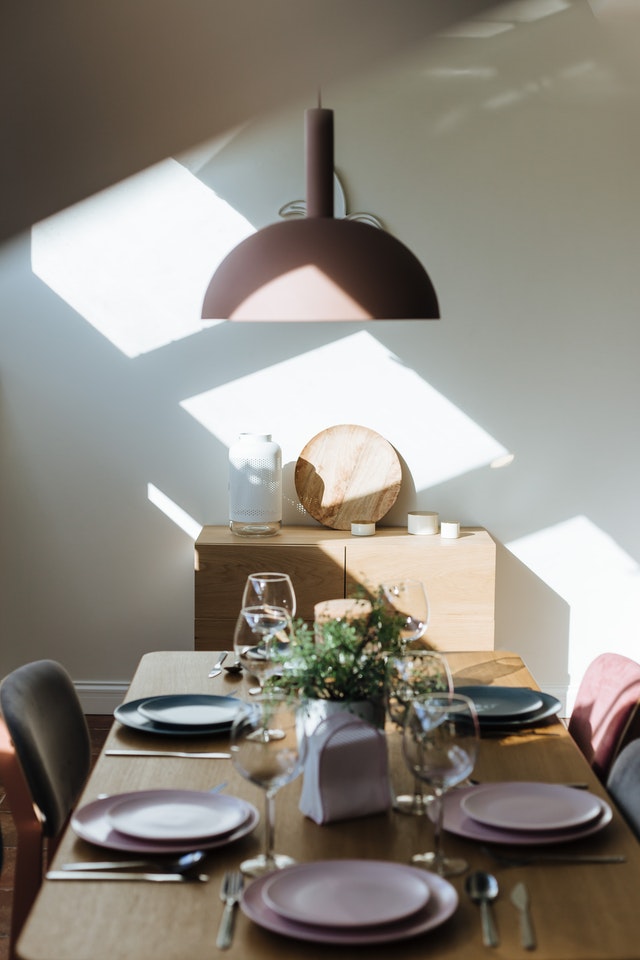 22. Luxury lighting
This opulent hallway and staircase space wouldn't be out of place in a celebrity's home with the elegant, extravagant chandelier drawing attention to the vast ceilings. This shows just how much of an impact a single light fitting can have in an interior.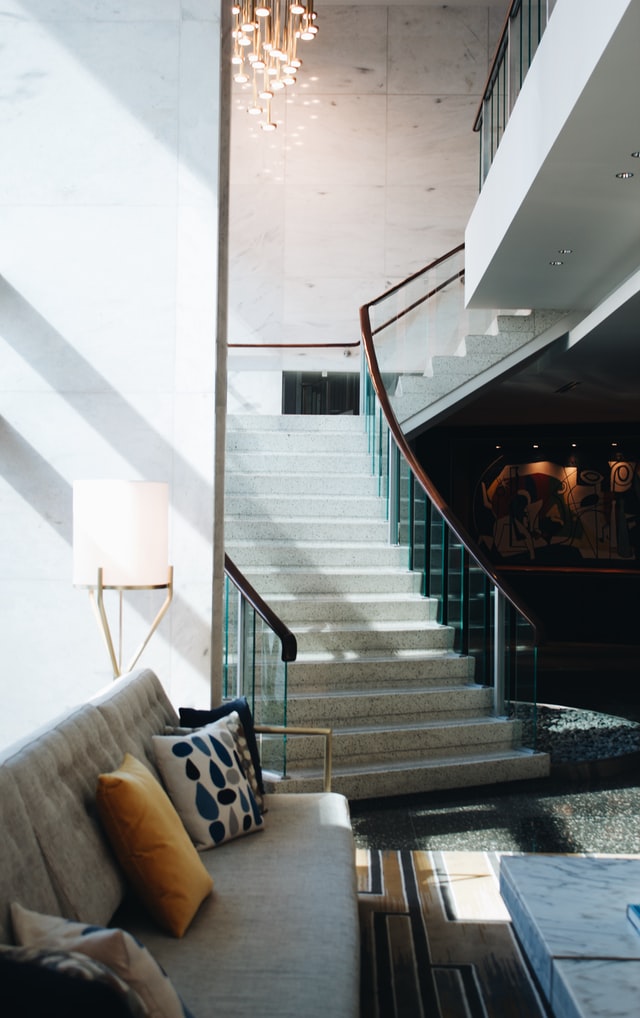 23. Sparkly chandeliers
Here's another hallway that has utilised the opulence of chandeliers. There is a beautiful large sparkly crystallised chandelier in the entrance as well as the chandelier in the dining area that is visible from the hallway that both look beautiful against the grey tones of the paintwork.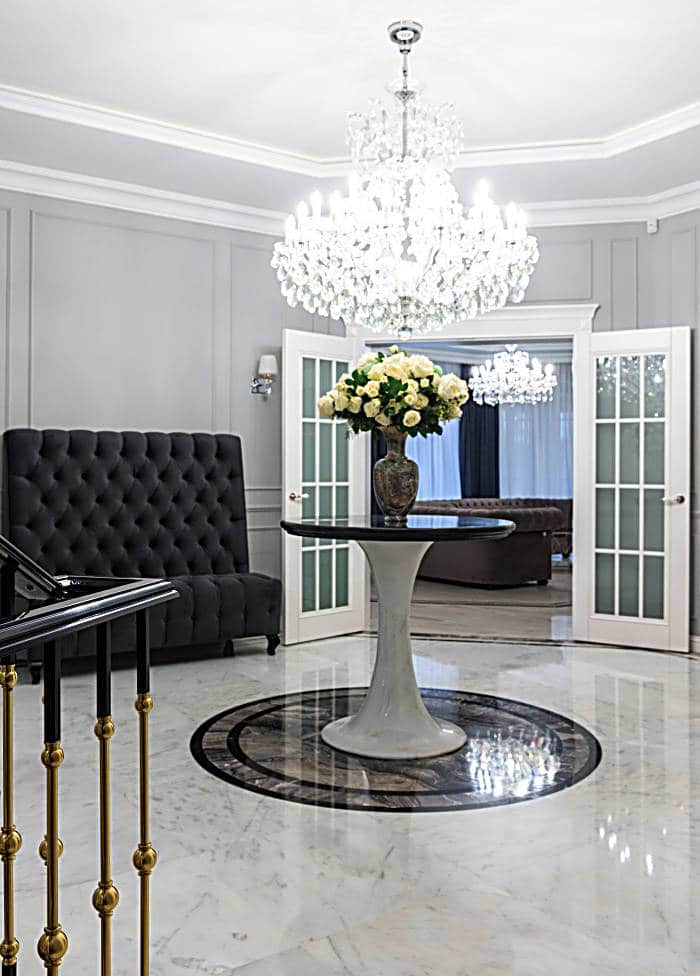 24. Iron uplights
We've talked about downlights and up-downlights, but what about just uplights?! I love the look of classic iron uplights that really help to illuminate a hallway space while bringing vintage vibes.
25. Skylights
If your roof permits it, skylights are a great way to bring in light to an area without having to use any electricity. The skylight in this hallway brings in so much natural light. It's creates the perfect conditions for your sun-loving indoor  plants!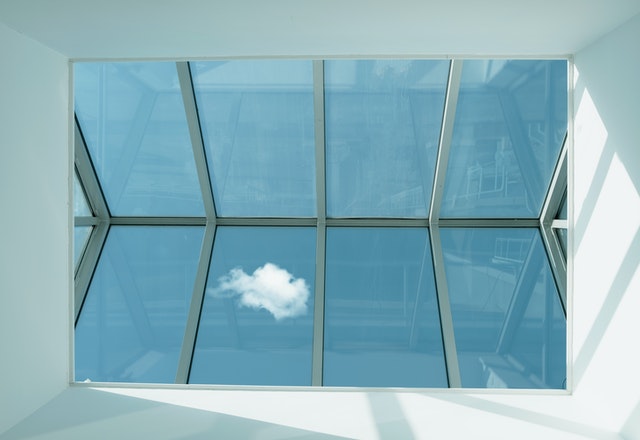 26. Ceiling ring lights
Ring lights are a great way to bring lots of light to a certain area with ease. I love how ceiling ring lights are an ode to a traditional ceiling light, however with a futuristic and modern edge. If your hallway doesn't have any windows nearby, the ring light will ensure the space is successfully lit.
27. Simple, elegant and spacious
This hallway is certainly simple, elegant and spacious. The hallway entrance is minimalistic and oh-so-chic with the monochromatic colour palette and simple details. When you want to create a spacious look but still want to add some lighting, then rows of tiny downlights are the perfect choice.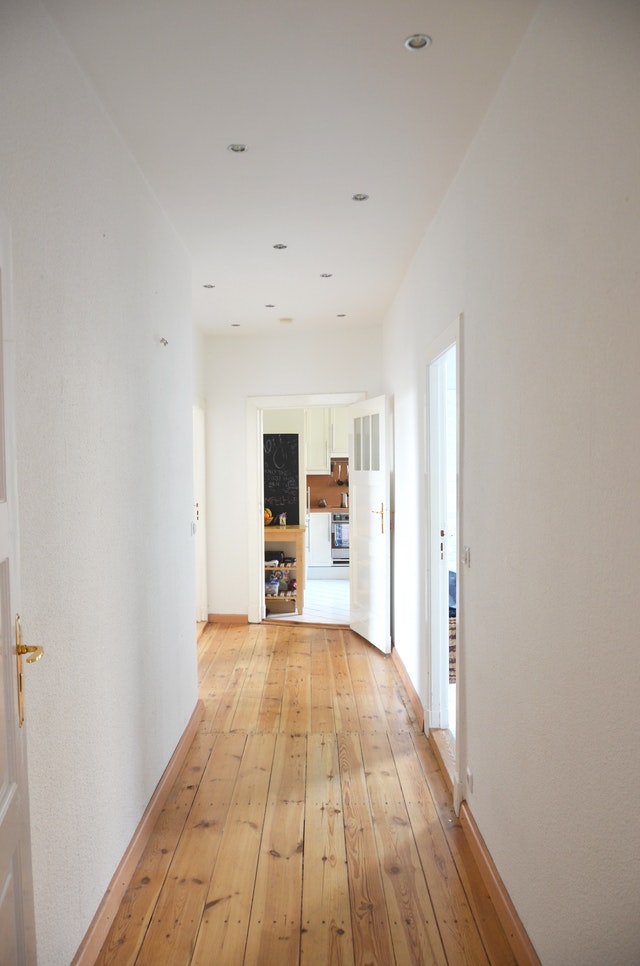 So there we have it, 25+ hallway lighting ideas to inspire you to bring some more light into your hallways! I absolutely love the spaces that utilise glass lighting pendants as well as the areas that match the pendants to the rest of the decor. What lighting ideas will you be using for inspiration in your hallway? Let me know below!