Today was a huge day for Airtasker, with community members using the power of a connected services marketplace to save time and earn money amidst the buzz of Apple's amazing new iPhone 5 launch.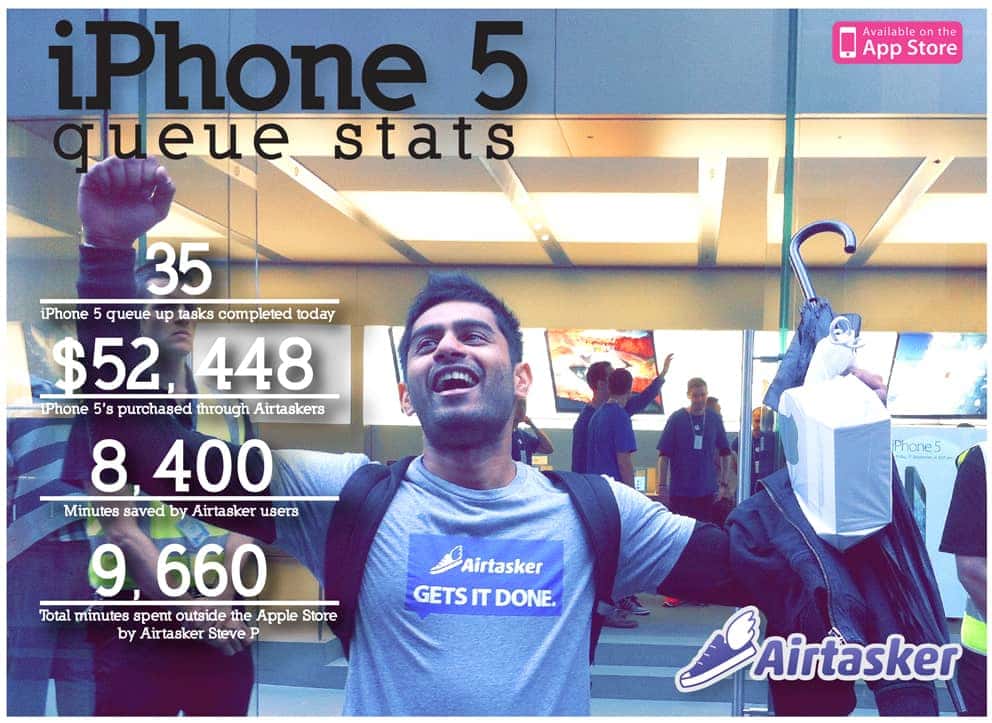 As soon as the launch date was announced last week, eager Apple fans started posting tasks to line up and make sure that they got their iPhone as soon as possible. TaskPosters came in all shapes and sizes. From Finder.com.au's CEO, Fred Schebesta who assigned famous Airtasker Runner Steven Parkes to line up 4 days early to super eager Apple junkies who requested runners line up at 1.30am the night before and then the (slightly) more conservative Apple fans who wanted to make sure they didn't miss out by having a runner get in line at 7am, community members were all smiles this morning.
To us, what was really amazing about this week of iPhone mania is that we were able to provide a service to people that they otherwise would have had great trouble finding, and at the same time were able to create more than 35 new (micro) jobs for Airtasker Runners. We saw people from all walks of life getting in on the action, from students (like Will C), to flexible workers (like Ana A) and professional queue specialists (like Steve P) it was great to see so many Airtasker community members get together in one spot. And now that the launch day hype of the iPhone 5 is finally over, we look forward to see what tasks Airtasker users will think of next!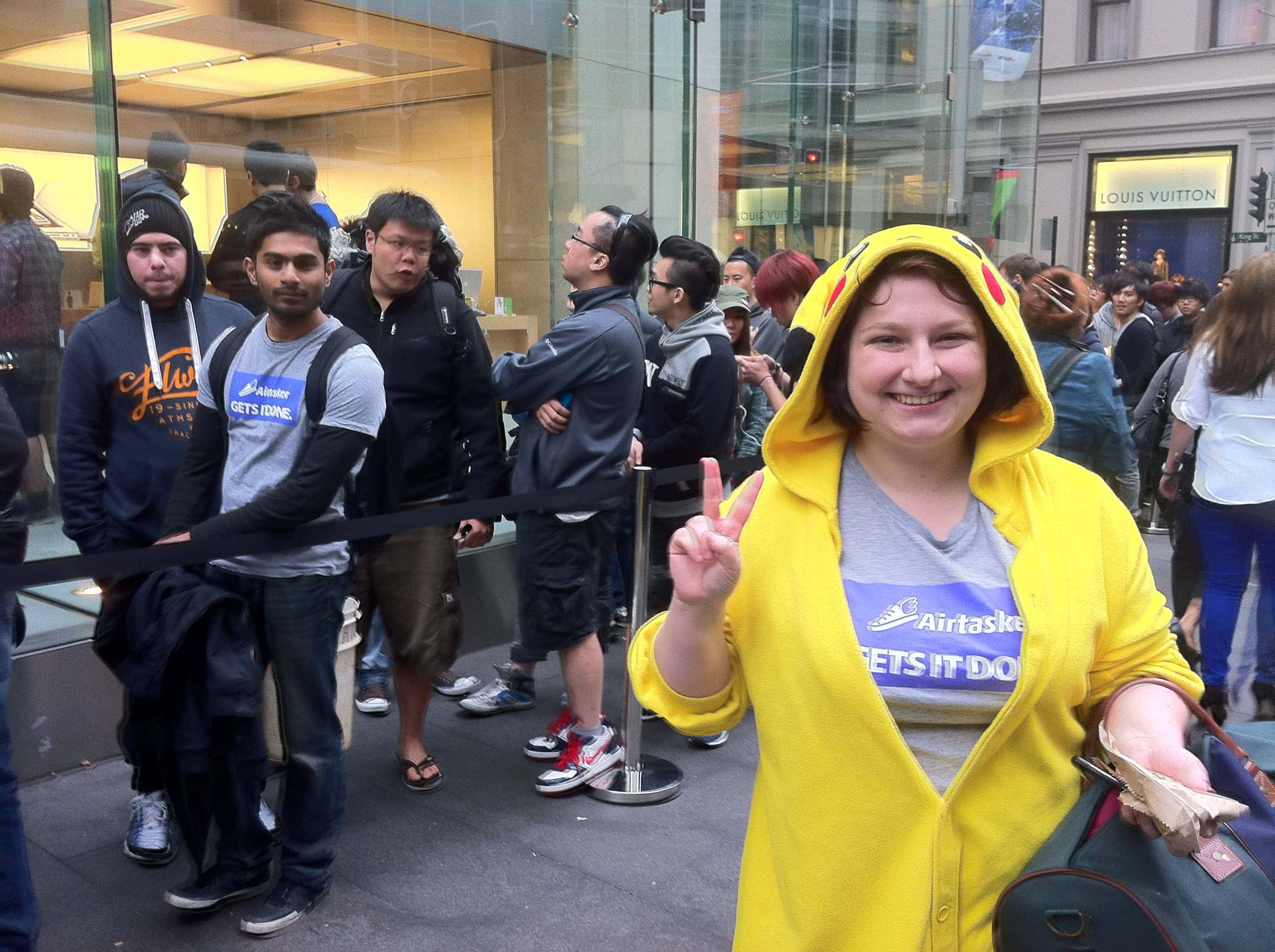 Airtasker Runner Hanna B went the extra mile to bring a smile to the long queue!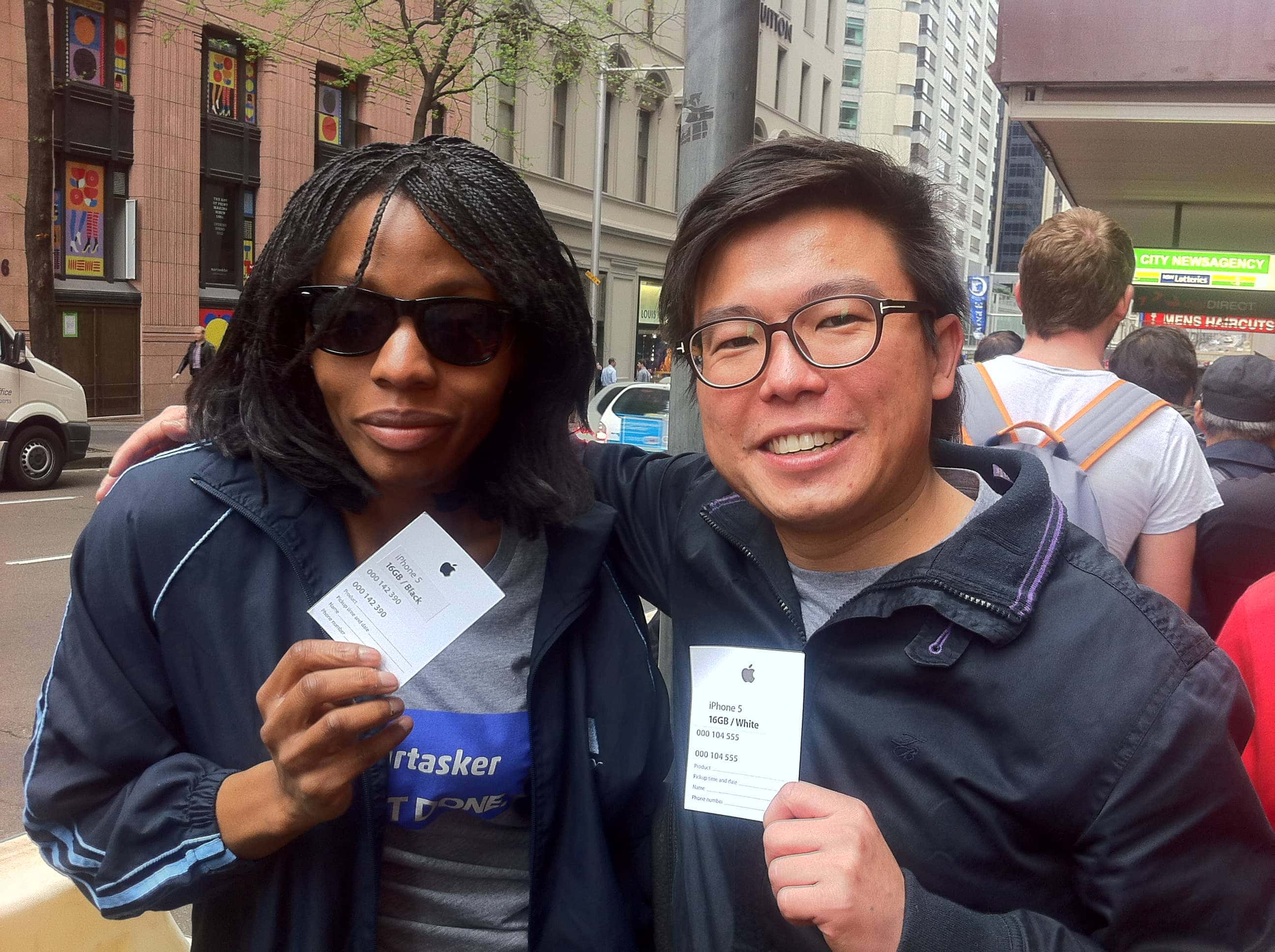 Ana A arrived on the scene at the Sydney store at 7am and saved our CEO Tim Fung about 3 hours of his day.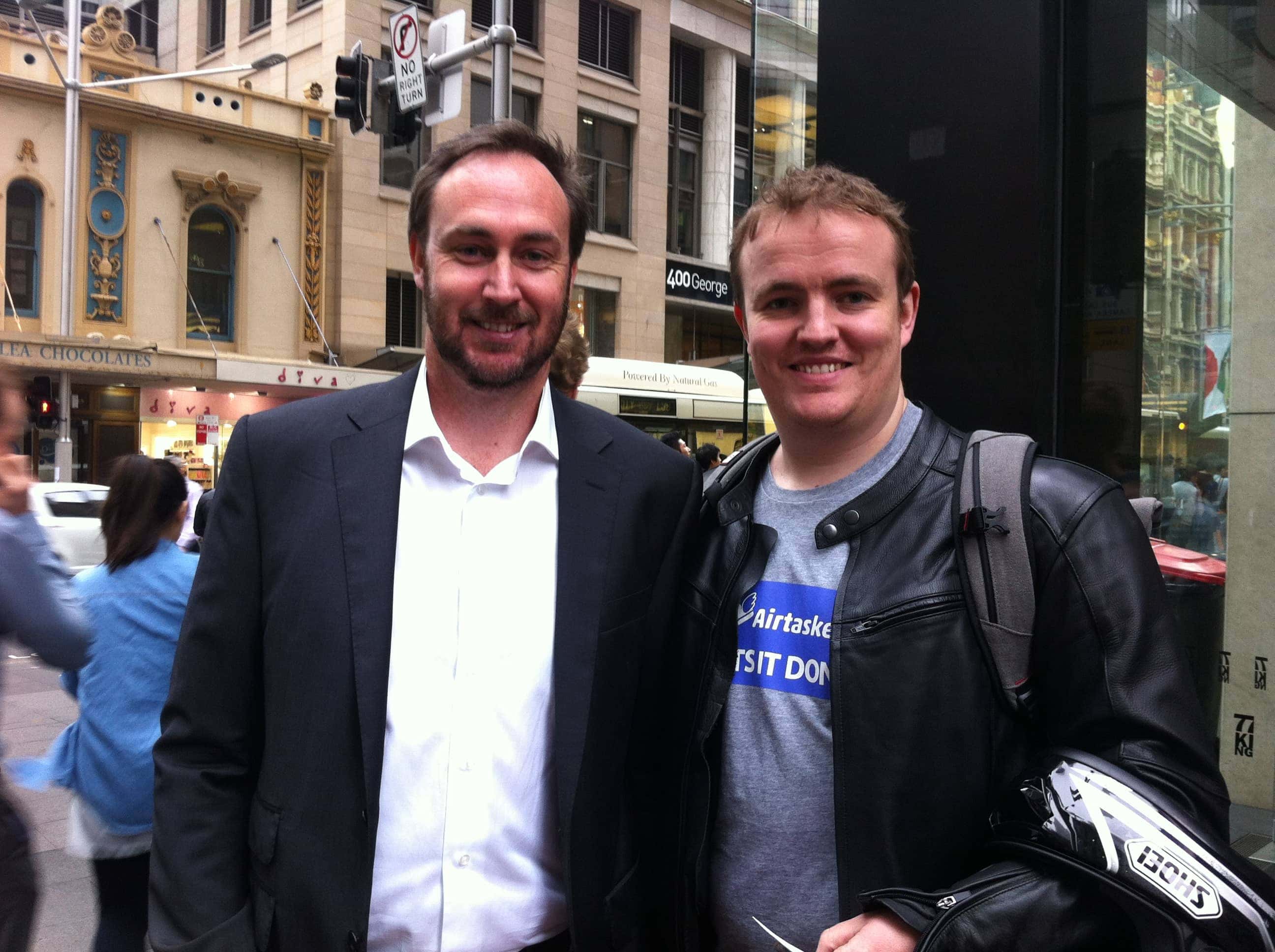 TaskPoster Murray B rocked up past 10am and did an awesome tag out to get his iPhone within a record 10 or so minutes!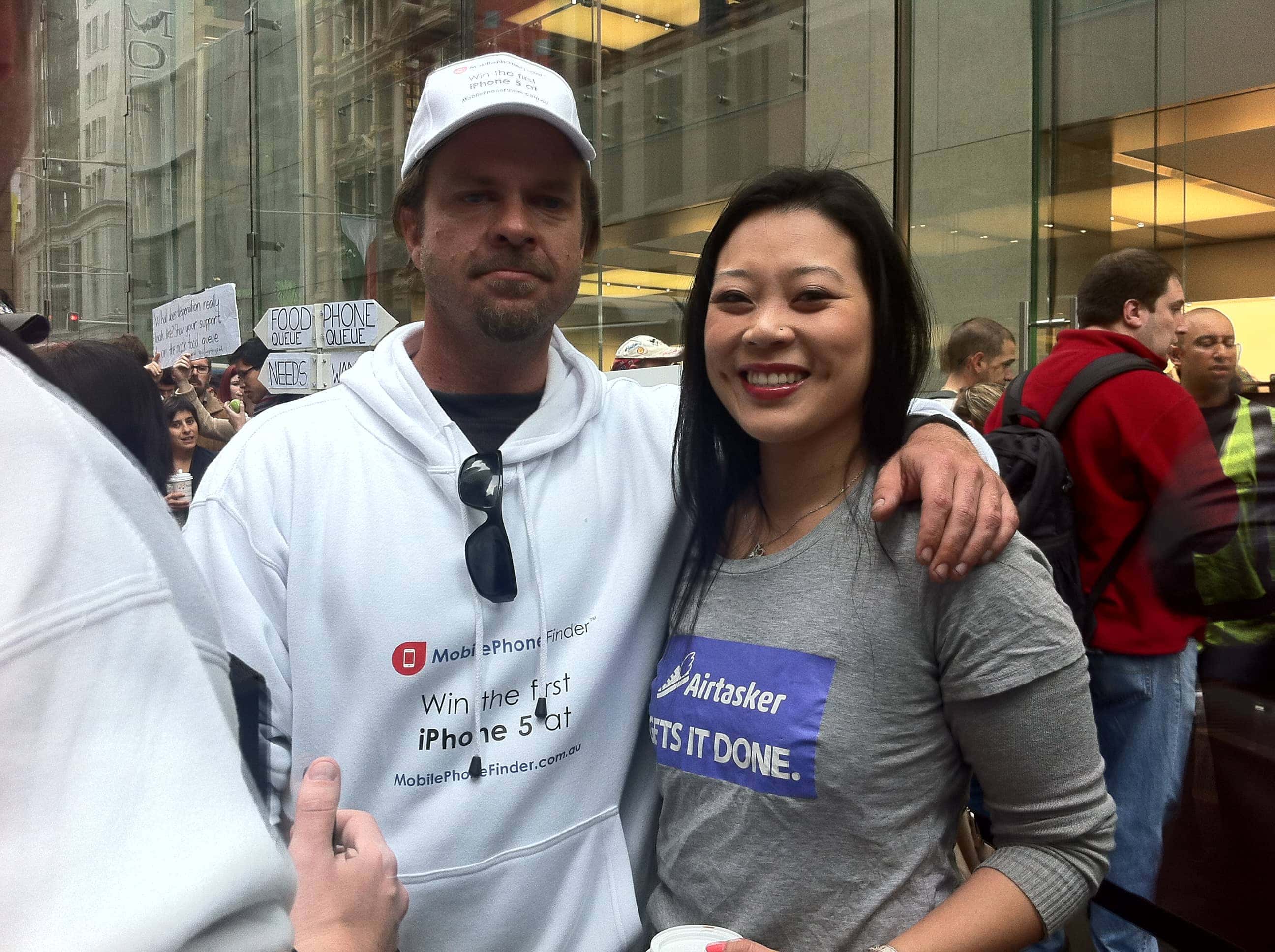 Infamous Airtasker Runner Steve P (who lined up first to get the iPad 3 in the world) was at it sgain, this time repping for Sydney startup, Finder.com.au and was pleasantly surprised when our community manager, Farina posted a task for Runner Teresa H to deliver hot breakfast!
UPDATE: Want an iPhone 6? Be the first to get an Airtasker to Line up for an iPhone 6!