Hello World.
Awesome to have you here on our blog.
It's been almost a year since I sat down with my roommates and chatted about how cool it would be to start a company like Airtasker.
I remember the day when I met with co-founder Jono Lui and we decided to get it off the ground. We were so damn excited that we put finger to keyboard (pen to paper in the old days) straight away – constructing wireframes, writing up specs and thinking about all the features that we could build to create an awesome local community of Airtasker service providers.
Even before we launched, we must have spent hundreds of hours dreaming about the possibilities, arguing over which button would go where and of course, the name.  Oh gee, we came up with some pretty bad names that I cringe thinking about now!
So what's happened since then?
We created a company, raised a round of seed funding, assembled a team of web developers, product guys and marketers launching Airtasker v1.0 in Sydney on 21 February this year
It's always pretty nerve racking launching a new site and when we finally hit the shiny red GO button, we literally all sat around and waited for the first tasks to go up…
Bing. Wash my car.  Bing. Write me a love poem.  Bing. Clean my 2 bedroom apartment. (OK, so our computers don't make that bing sound, but you get the picture!).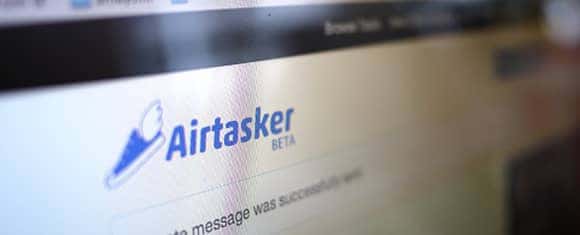 After all those hours plugging away, seeing people begin to use Airtasker and knowing that a real task took place in the real world was one of the best feelings ever. I still smile every time a task is completed and a user has a positive experience.
But not everyday in start up land is easy, happy and joyous.
Don't get me wrong, the highs are definitely worth the lows, but as I was told by one of my closest business mentors, "starting a company is easy, it's running a company that's the real challenge".  There are literally dozens of new challenges every day, which really test your mettle and require you think on the move… and if you let all the tasks that you need to do pile up in your head, you would literally go mad!
You always feel like you can do more-be smarter and work faster- but if you don't separate yourself from your work every now and then, you can't step back and look at the bigger picture. I've learnt that only recently and know that I'm going to look back at these early days as one of the steepest learning curves ever.
I've lost hours of sleep and lent on so many shoulders to keep myself inspired.  I'd quickly like to say thanks to all those who've helped Jono and I so far – I won't name you for the sake of embarrassment, but you know who you are.
So now we're 15 weeks in, live in Sydney and Melbourne and we've recently launched our iPhone App (which is proving to be more popular than we hoped!

But when it comes down to it, we still get a huge kick every time a task gets assigned. Every day our team comes in and we have the great privilege of being able to work on something really interesting which we believe will positively change the way people get things done.
The possibilities for the future of hyper local and online outsourcing are super exciting and we're just getting started.
Happy Airtasking!
Tim
Founder and CEO, Airtasker