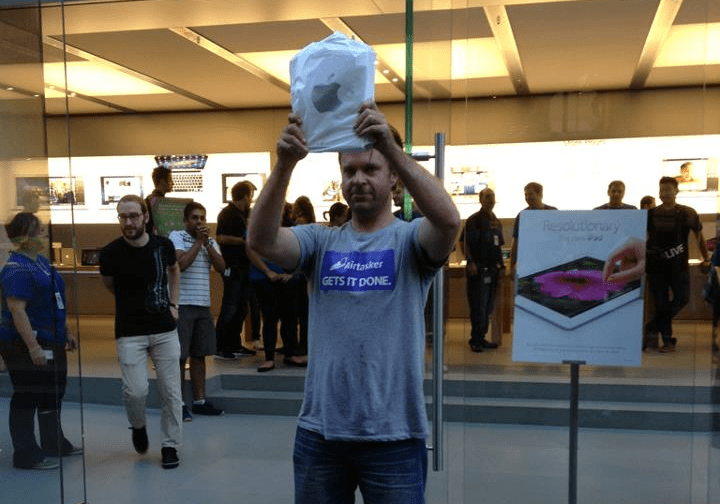 Remember this guy? Back in March, our founder and CEO Tim Fung wanted to make sure that he got the first iPad from the Apple Store. He posted this iPad line up task which was swiftly picked up by Airtasker Stephen P who waited over 4 days to make sure that he completed the task!
UPDATE: Want an iPhone 6? Be the first to get an Airtasker to Line up for an iPhone!

Steve P interviewed by FullTimeCasual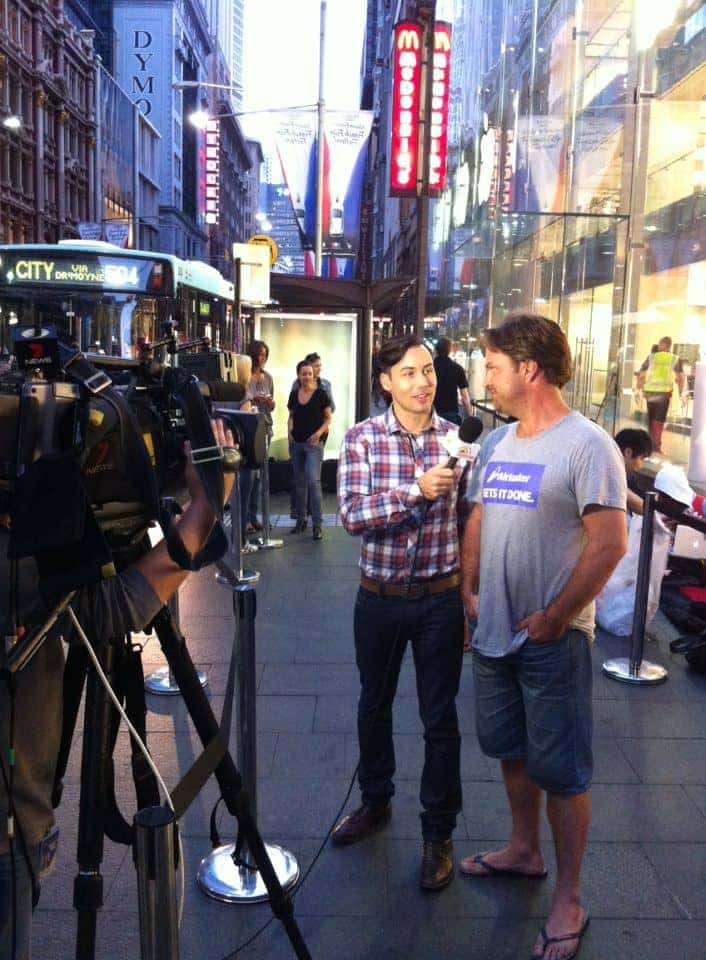 Airtasker Steve P. gets interviewed on prime time TV!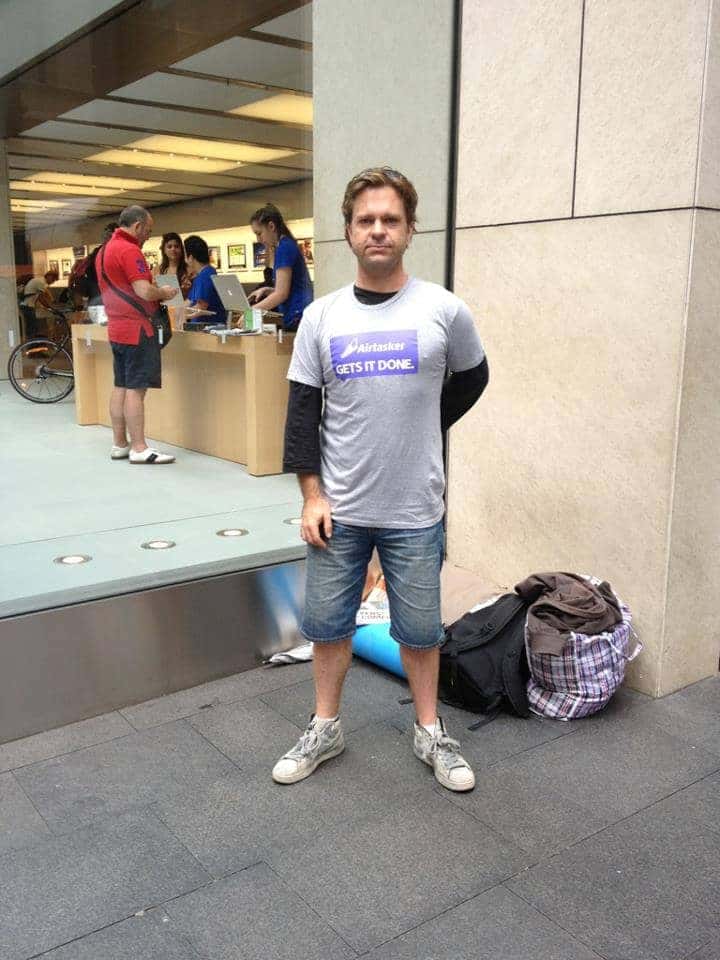 Airtasker Steve P. starts lining up…5 days early!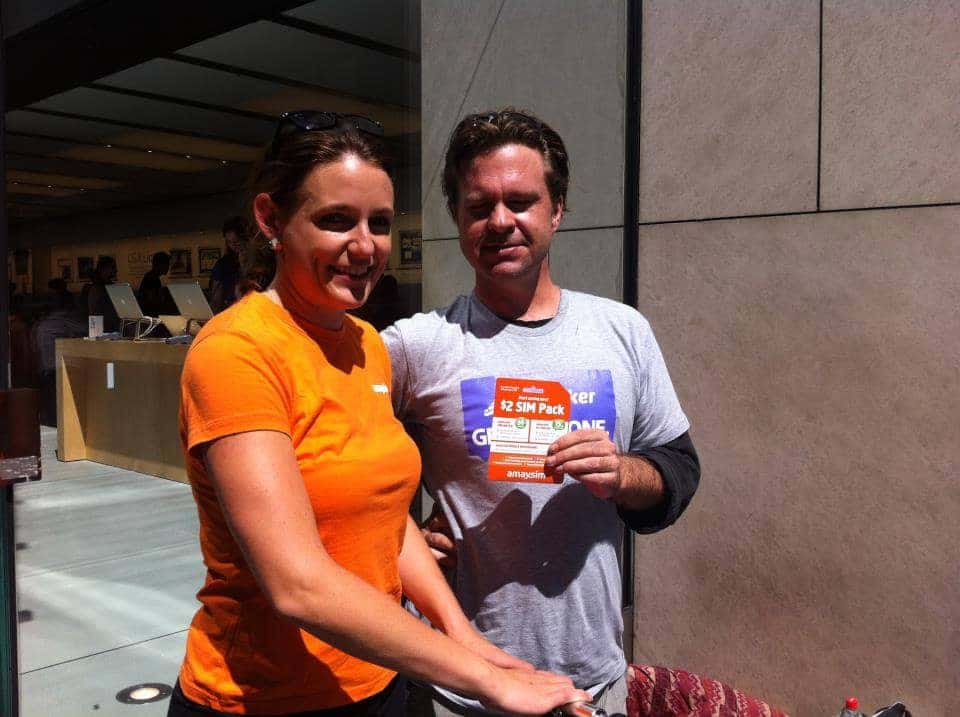 The guys from amaysim make sure Steve can stay connected!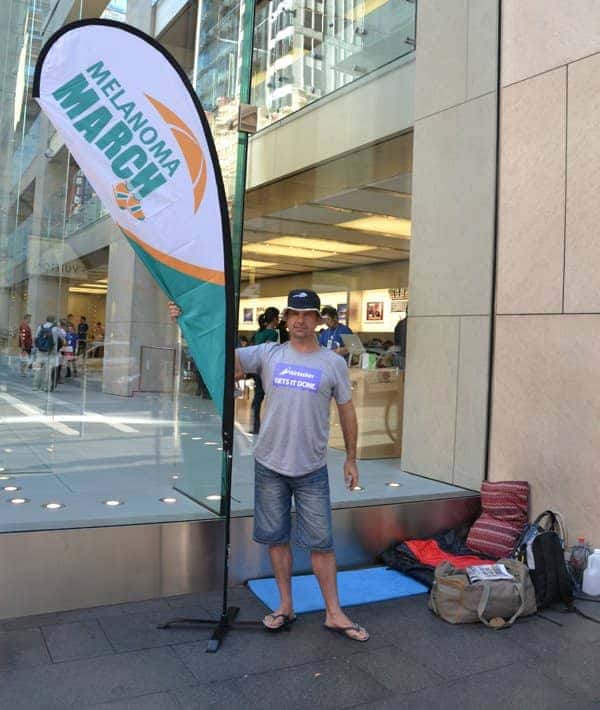 Top Airtasker Runner, Teresa H visited Steve P to deliver his dinner!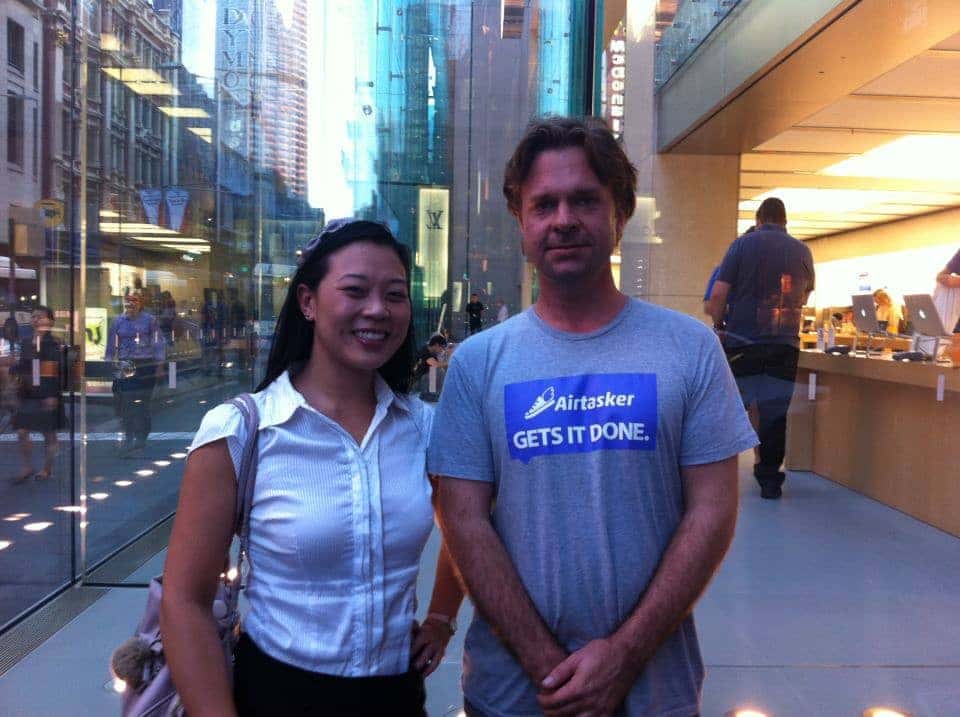 Thanks to the Melanoma Institute, Steve P won't get sunburnt this week 🙂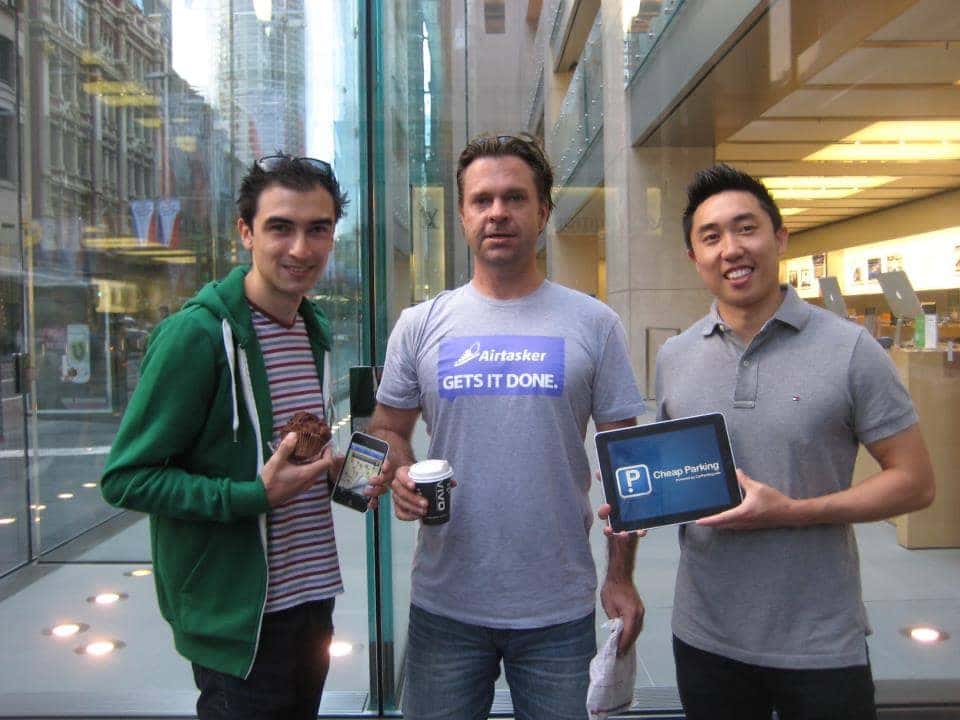 The lovely founders of CarParking.info dropped Steve by some early breakfast!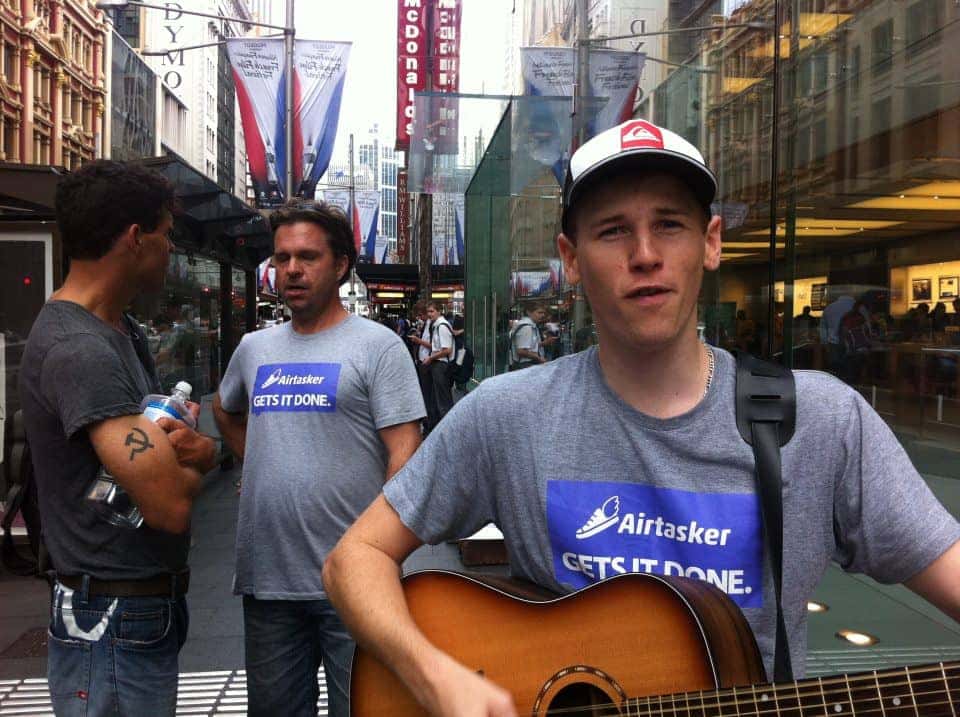 Up and coming Aussie musician, Andrew Drummond took to the streets to make sure Steve was entertained!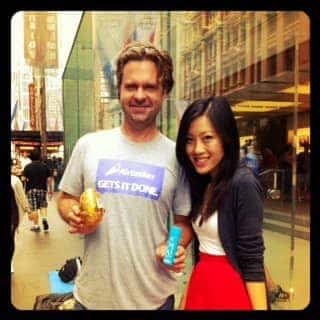 Joe Button founder, Modi Song poses for a happy snap with Steve P