So you've put your hand up to host another party, and now you're looking for something a little different this time around? You've come to the right spot as we go through some of the fantastic ideas of party food for any event.
Here are some amazing ideas of party food for any occasion:
Brunch
Shake things up by having everyone over for breakfast or brunch is a great idea, especially if you have kids – just think of the savings by not having to get a babysitter!
There are all kinds of fun ideas that you can have here, such as having it in a park or your backyard. Food can range from the traditional full-breakfast with sausages, eggs and of course bacon. Or, you could theme it by having the ultimate porridge breakfast – yum!
Finger food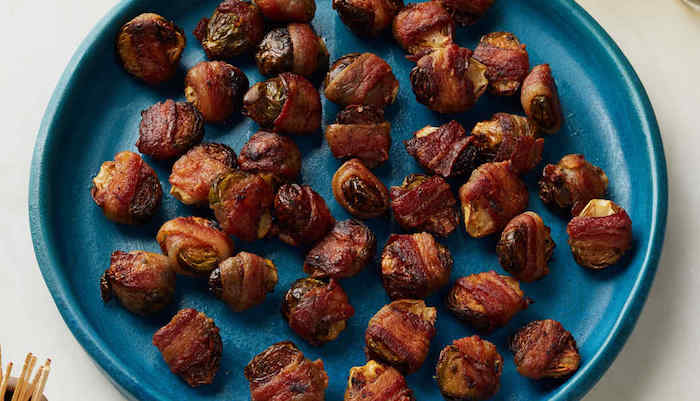 Move over sausage rolls and blinis – there are so many other tasty treats that you can make for your guests. Here are a few of our faves:
Duck pancakes (Either get your local Korean restaurant to shred the duck for you, or you can buy prepared duck breast from the supermarket).
Edamame or beetroot dip instead of the hummus or French onion.
Deviled eggs (it's a classic but making a come back).
Bacon wrapped brussel sprouts (see below).
BBQ
It's hard to go past a sausage sandwich and a lamb chop on the barbie but if you're having a nice summer bbq outside, get some chicken and veggies to make fresh kebabs. Or another fun idea is to set up a burger station and have all the add-ons lined up so that people can make their burgers.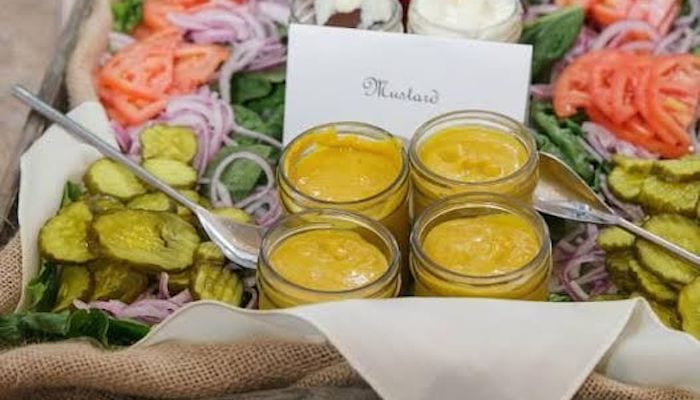 And yes it's still ok to still put on some sausages – just grab some of the gourmet ones like pork and apple, or lamb and fetta.
View on Airtasker: BBQ Catering & Help, BBQ Assembly and Chef
Sit-down meals
Organising a dinner party for an intimate group or a Christmas dinner takes a lot more preparation than a simple BBQ, but there's still a few tips and tricks that you can use here to make it a lot easier for yourself.
Research salads and sides that you can prepare well in advance and then knock together last minute. These could be quinoa, farro or another grain-based salad which you can make in the morning and prepare all the additional elements on the side.
For the main event, look at something that you can make in large quantities or bulk, such as a roast or slow-cooked dish. Both are perfect for winter. In the summertime, you might want to look at a whole fish which you could roast or bbq.
Have you thought about getting a personal chef to help? They can save you lots of time and effort in the kitchen and getting a little extra help from an Airtasker could be just the help you need.
Afternoon tea
It seems like these days no one simply just 'pops in' but sometimes it's nice (especially when it gets cooler) to have your friends over for afternoon tea or perhaps a high-tea if it's a special occasion.
Think about making a beautiful coffee tea cake, or some old-fashioned scones with jam and cream. If there are kids in tow, make some pretty butterfly cupcakes, which if you have old enough kids they can help with too.
What's old is new again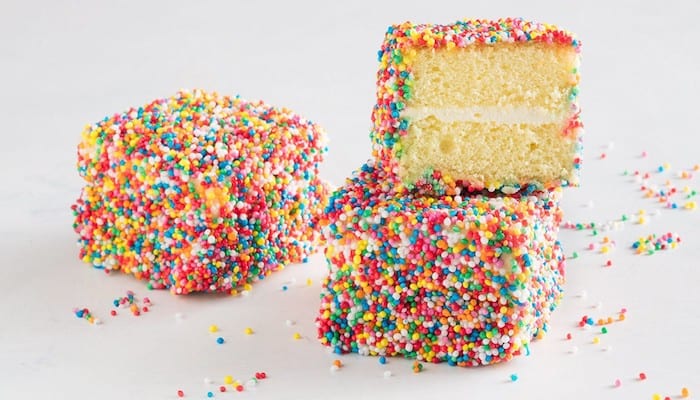 We couldn't do this article without paying homage to some of our all-time favourite party foods but also give them a modern twist.
Mac 'n Cheese
Who doesn't love a bit of mac and cheese but instead of a big bow divide it up into muffin tins, so that everyone can easily grab one!
Pizza squares
Instead of the traditional pizza, change it up with some puff pastry and make pizza squares by putting the toppings on top of the pastry. These can be served for both kids and adults.
Fairy bread
It's the ultimate classic but you can change it up but swapping butter for Nutella or even better – fairy bread lamingtons. The kids will love it!
Do you have any other ideas of party food? Let us know in the comments below.