Weddings are a significant life event that deserves a decadent dessert you'll want to remember for a lifetime. What better treat than a wedding cake to celebrate the occasion?
Wedding cakes serve as the centrepiece of the whole event. No idea is too big or too small when deciding the kind of design, decoration, and flavour for your dream cake. If you're unsure where to start, hopefully, you'll find inspiration in this selection of delectable wedding cake ideas.
1. Floral purple
Go beyond the traditional white. Let your personality show with bright, bold colour choices with a soft floral design.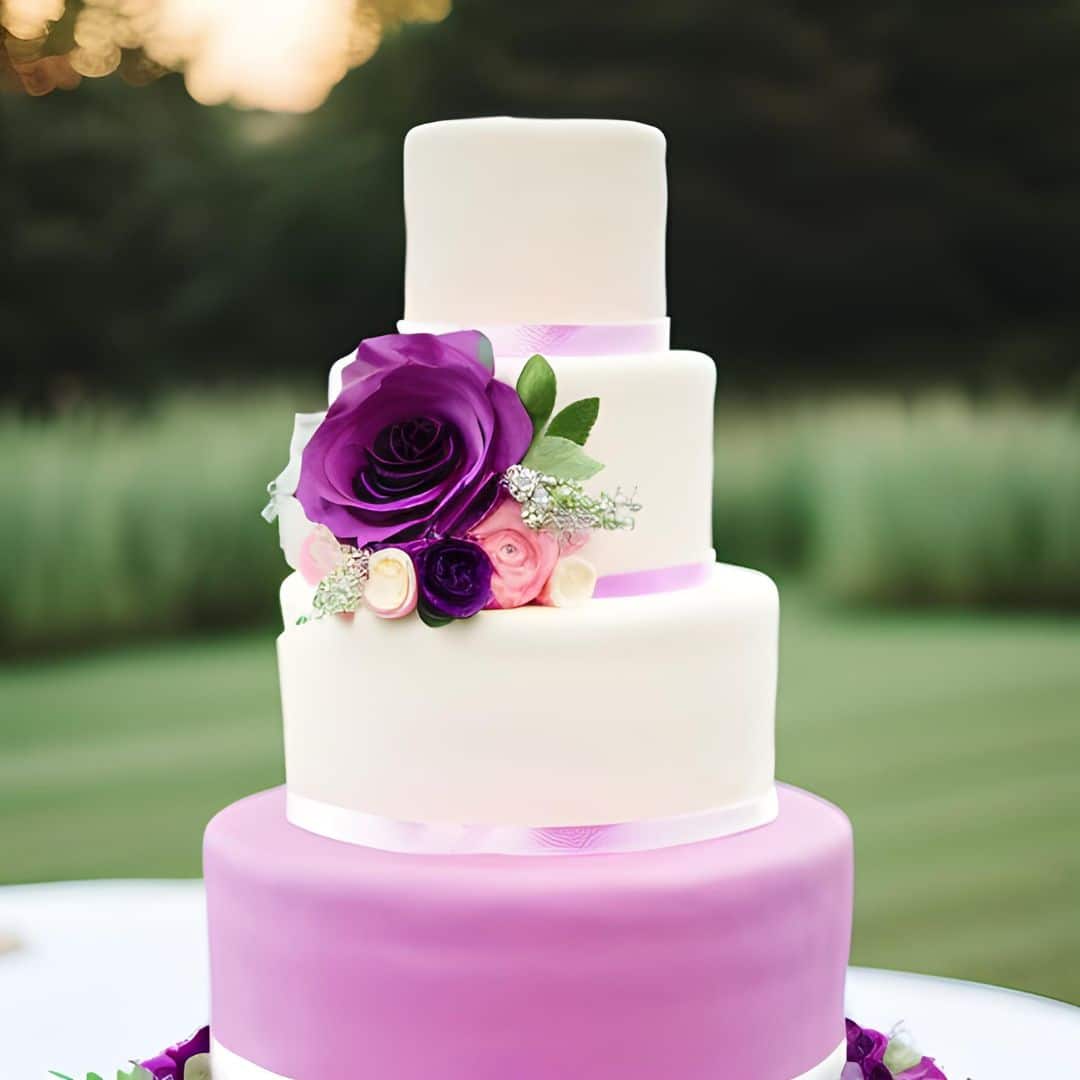 2. Classic white
Dress up your classic white wedding cake with more modern, textured icing. Top it off with your favourite flower for a playful pop of colour.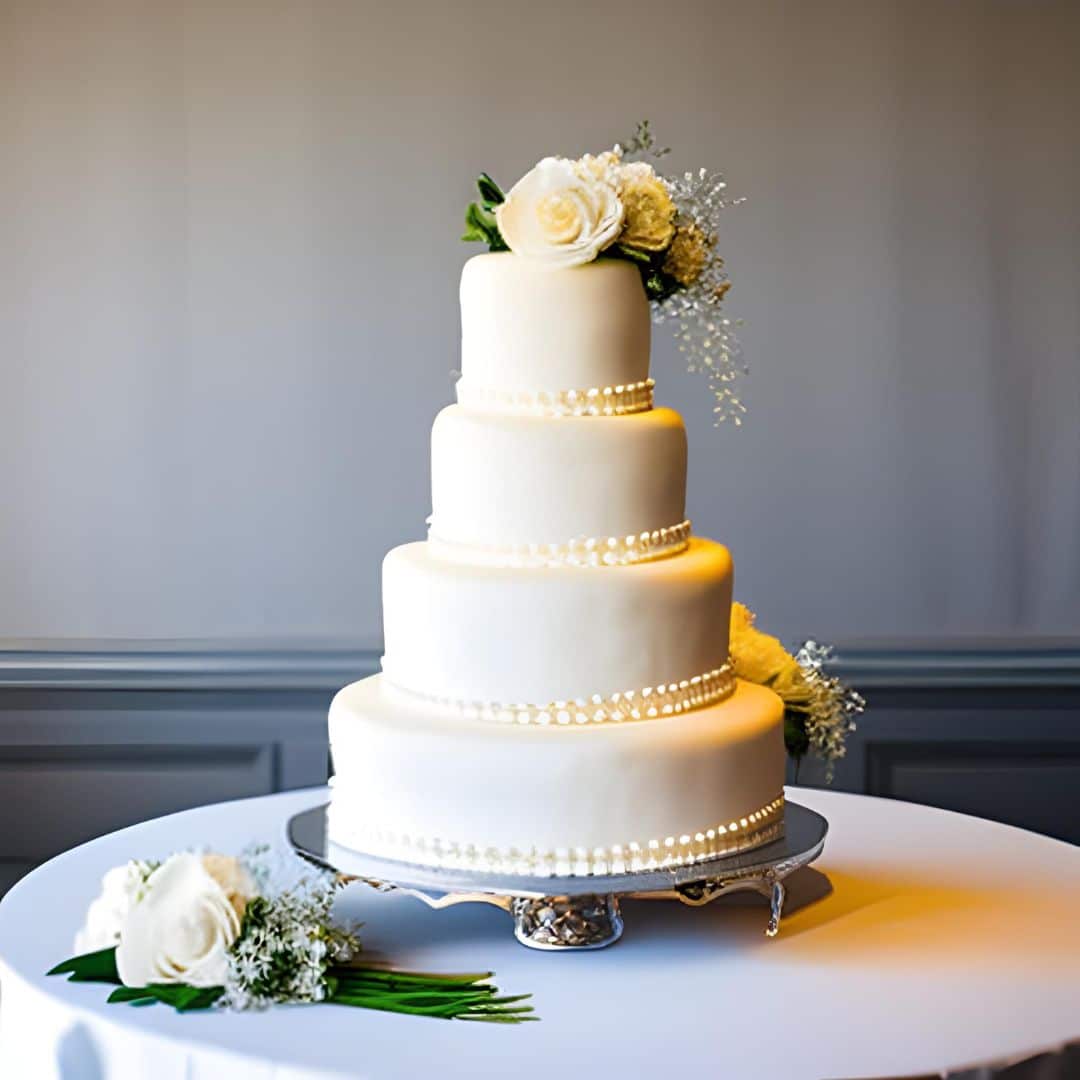 3. Sweet and romantic
Heart-shaped cakes aren't just for Valentine's Day. Allow your wedding day to take the form of romance any way you like. Top it off with a custom cake topper for that extra touch of sweetness.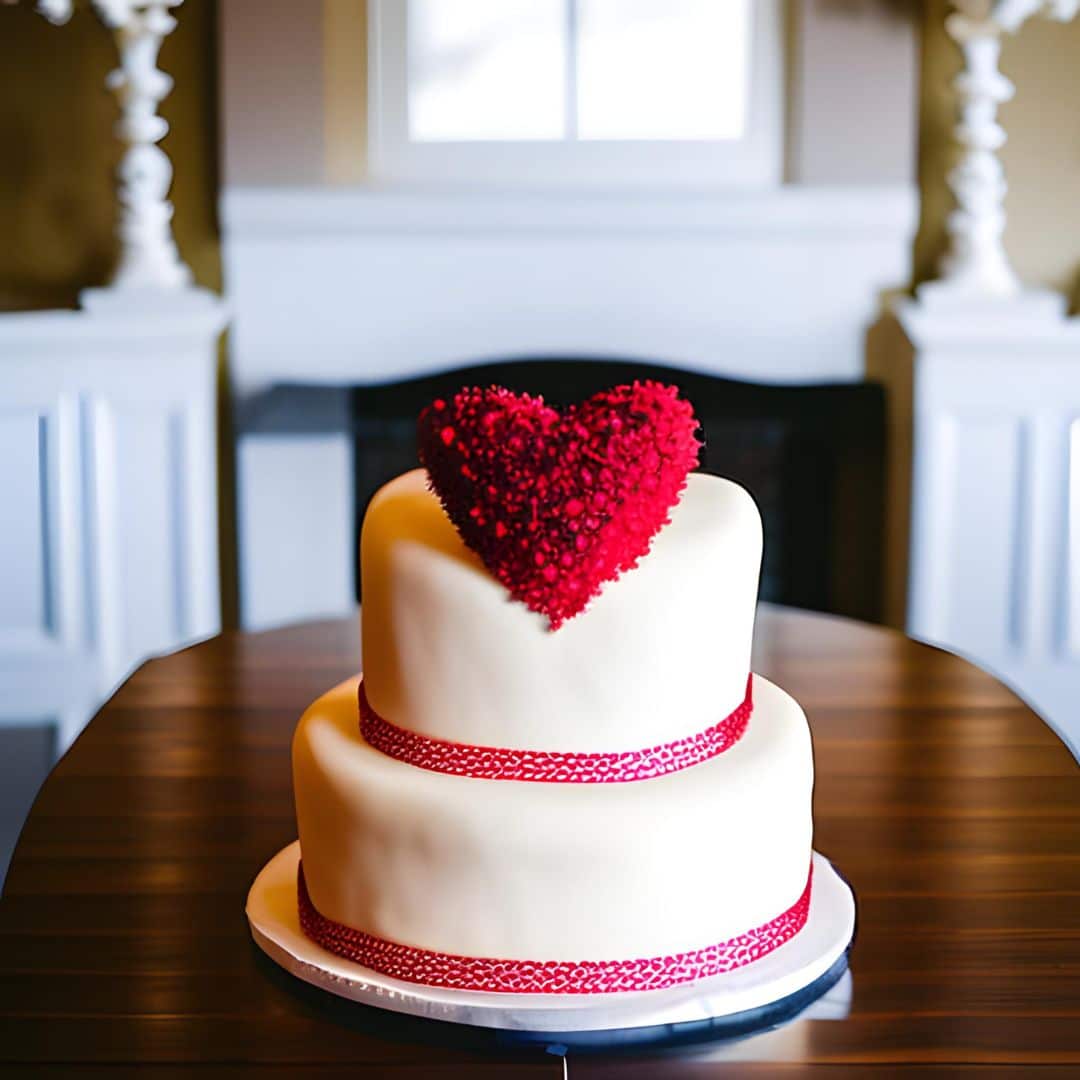 4. Doughnut cake
Who says you can't combine desserts? Wedding cakes are a great opportunity to show you and your partner's personality. If you both share a love for all things sweet, deck your wedding cake with desserts you love — like doughnuts!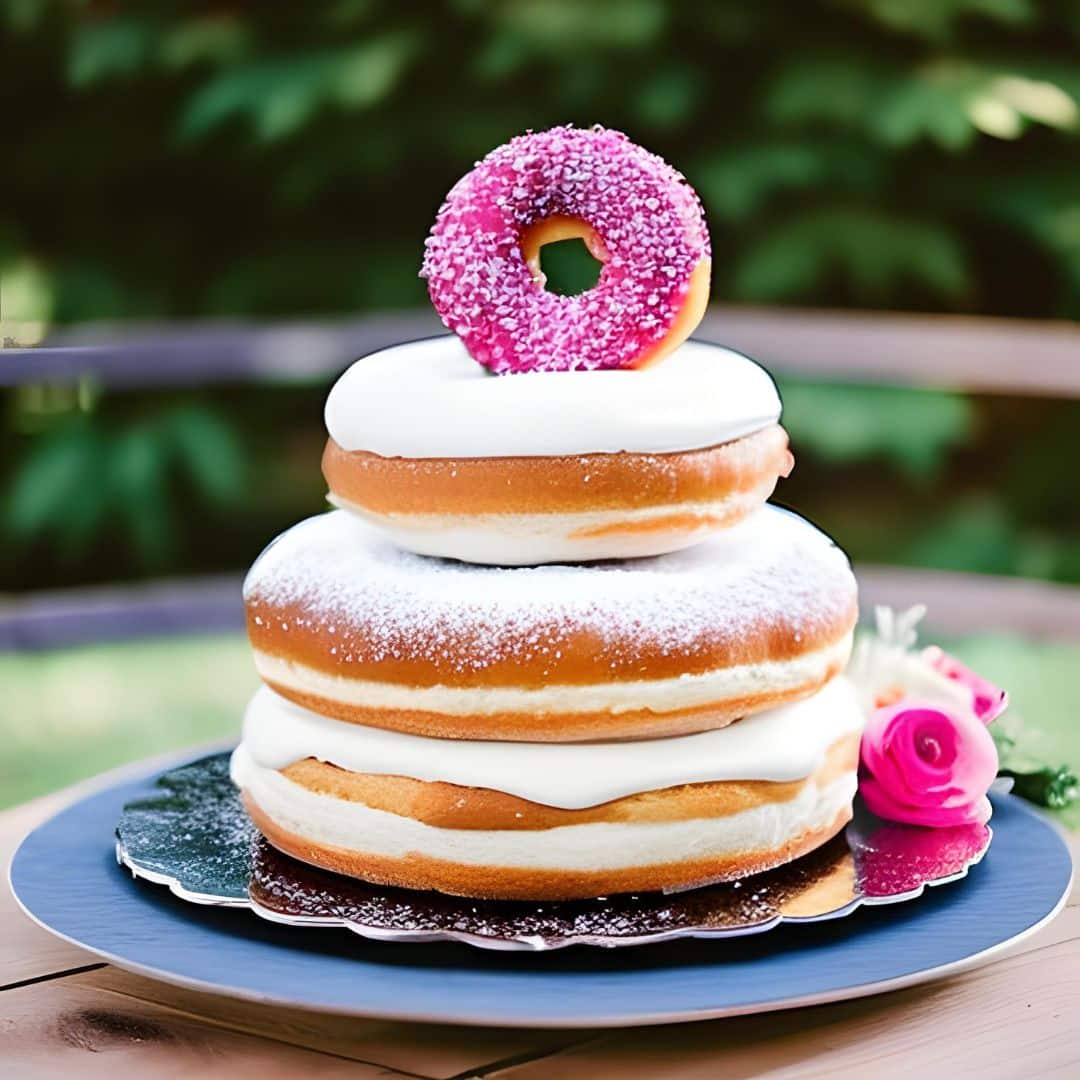 5. Laced with flowers
For a different approach to a floral theme, have your baker position the flowers just at the centre, lacing them around the cake. It lends a delicate touch to the whole design. Don't forget to choose flowers that stand out from your cake's colours.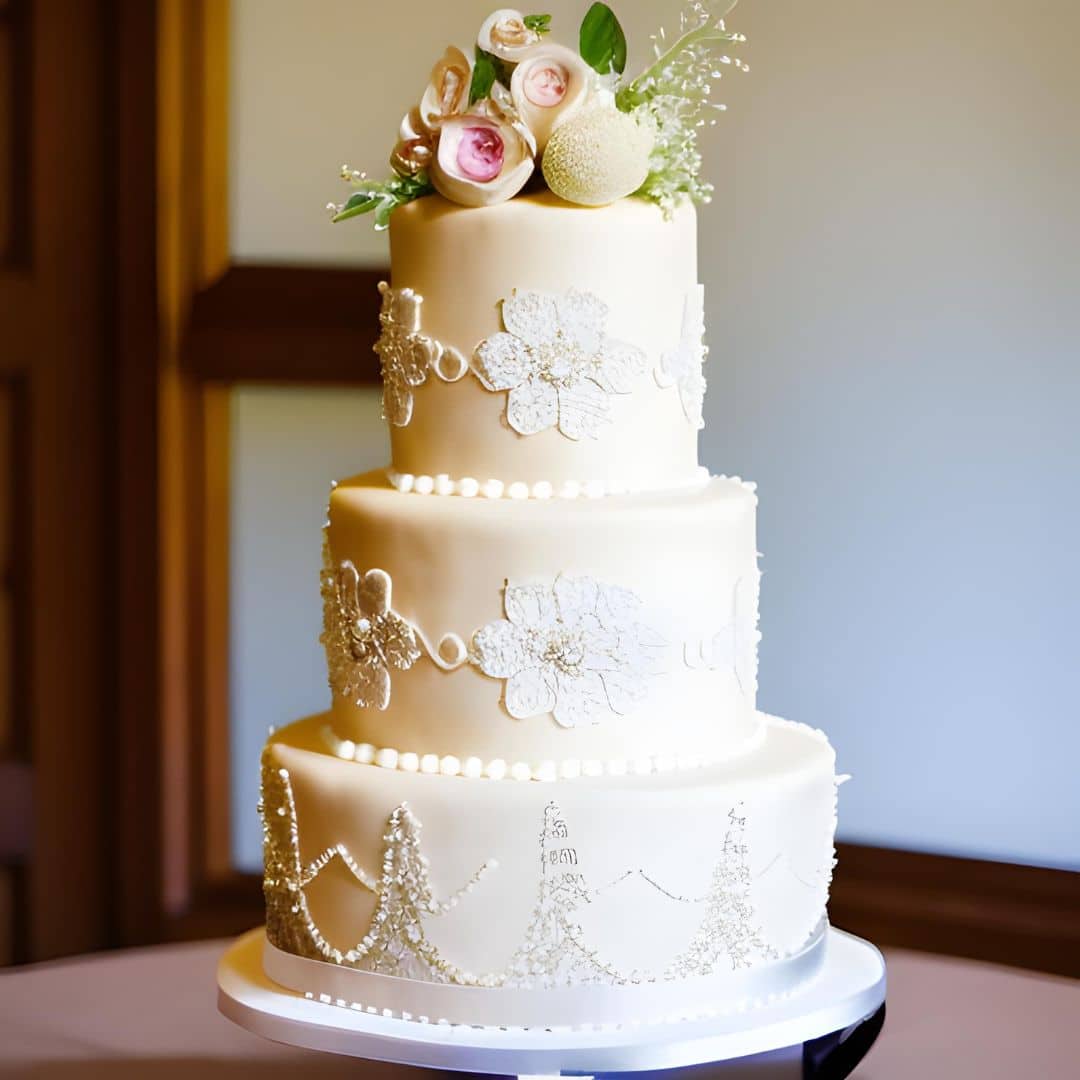 6. Artistic strokes
A unique take for an artistic couple is to go with vibrant brush strokes. This type of design can speak volumes about your personality.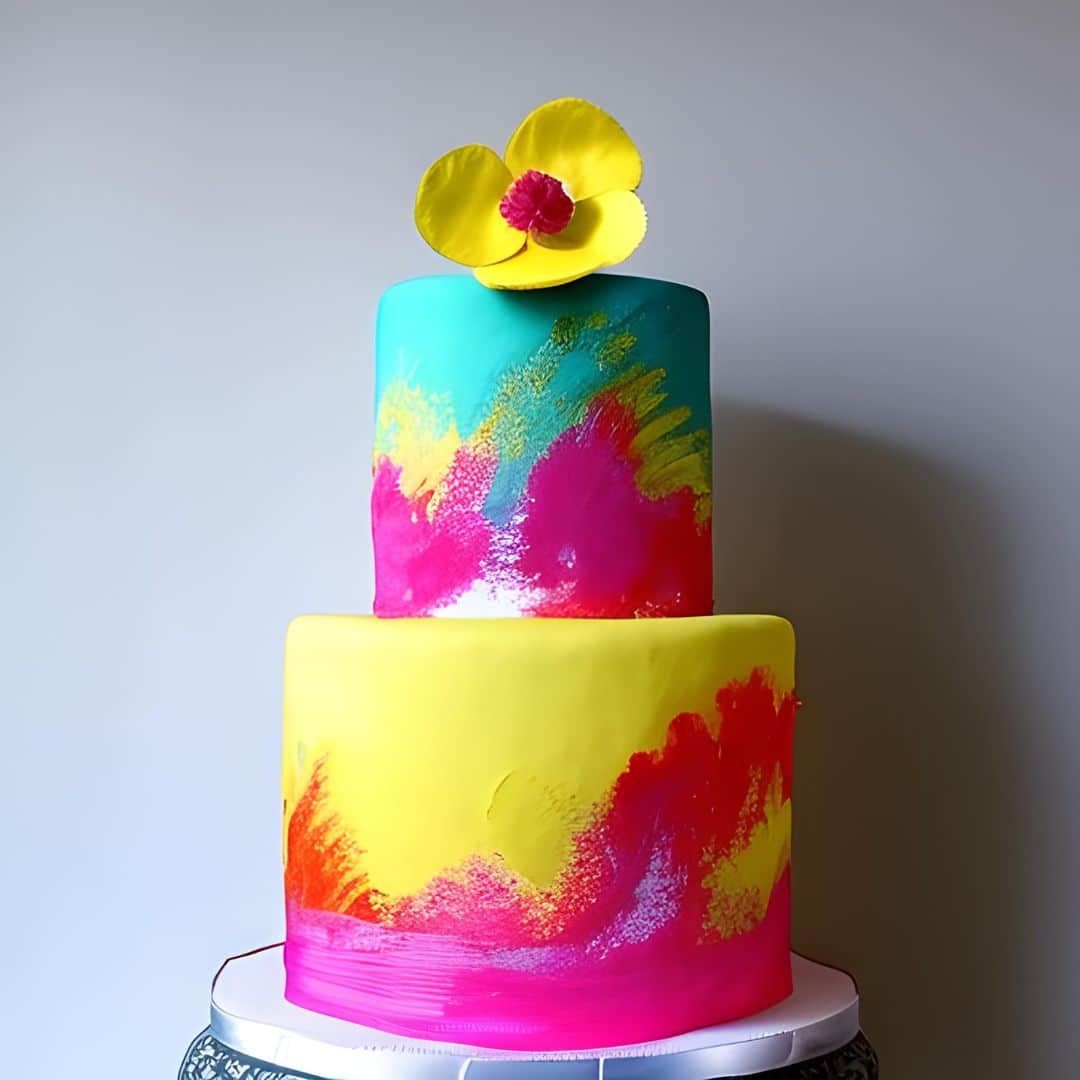 7. Multicoloured tiers
The beauty of tiered cakes is the endless possibilities to explore with each layer. Have the cake colours match your bridesmaid colours for a seamless theme or even colours that completely stand out from your wedding celebration.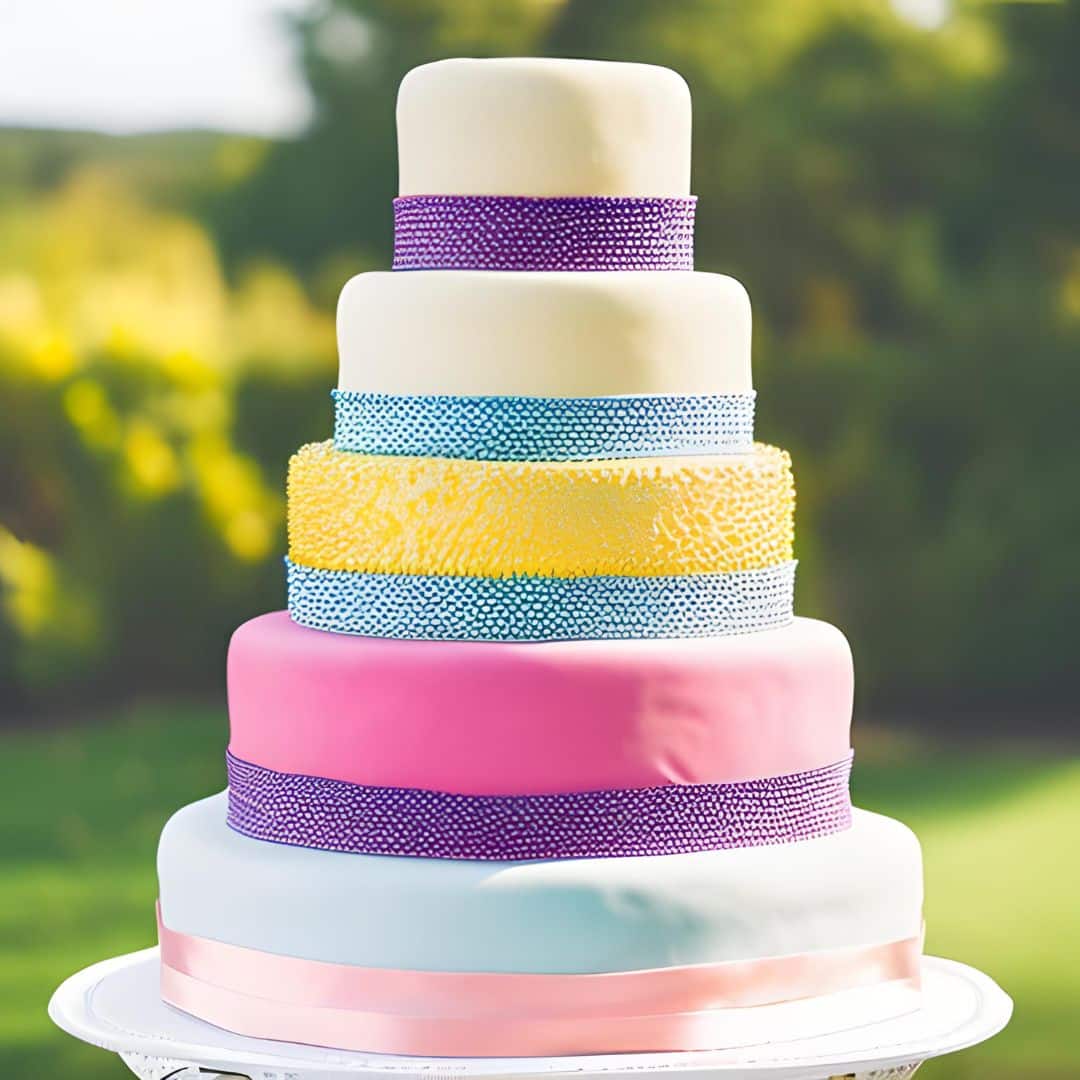 8. Personalised cake topper
Nothing shows a couple's personality more than a cake topper. It's the most creative way to customise your cake and bring out the best in each partner. You can explore other types of ornamental pieces depending on your interests. Think: Legos, charming toy figures, ceramic dolls, and more.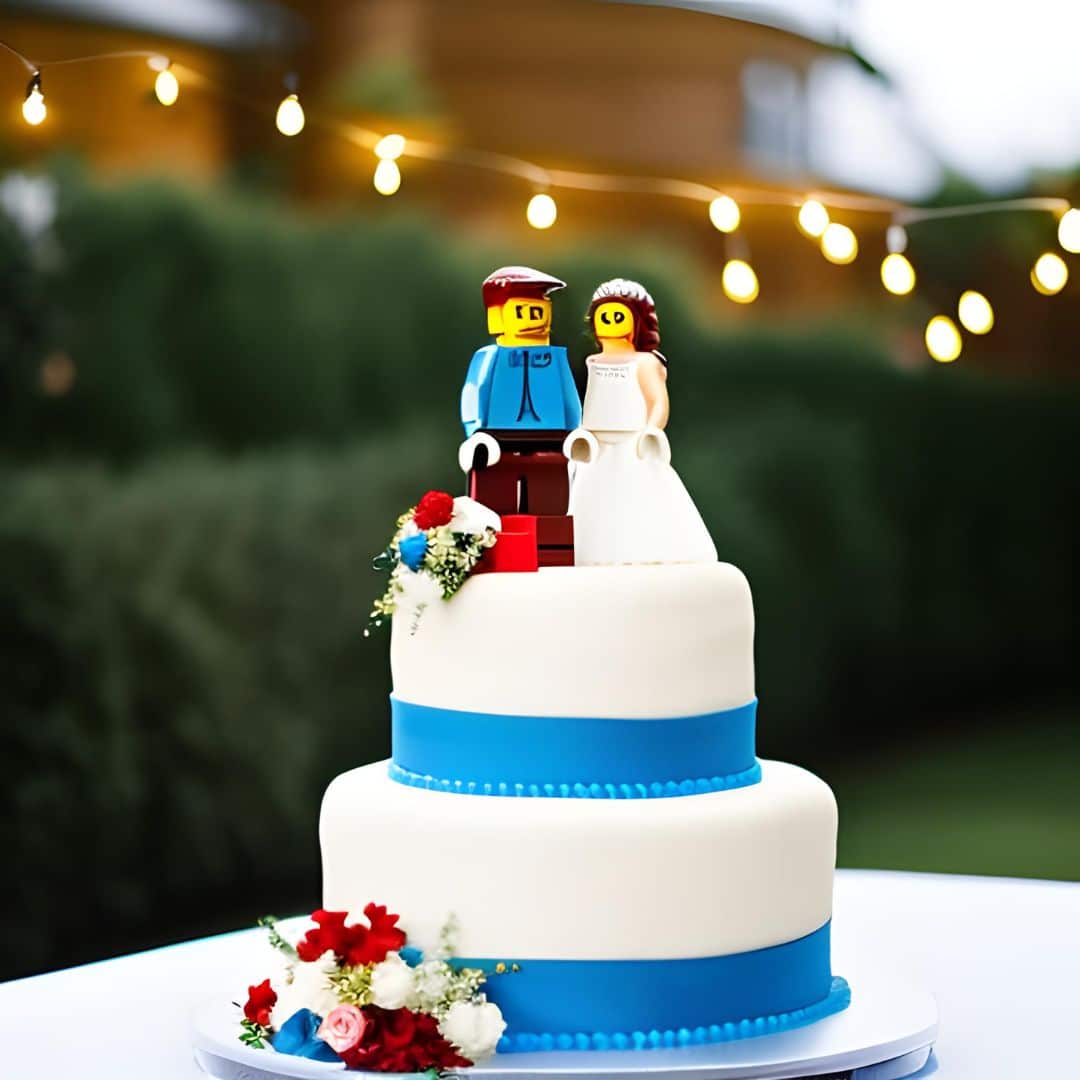 9. Semi-naked cake
The rustic-themed dream cake is almost always semi-naked. Loved for its exposed spongy base, it has a beautiful texture you can easily dress up with carefully curated toppings.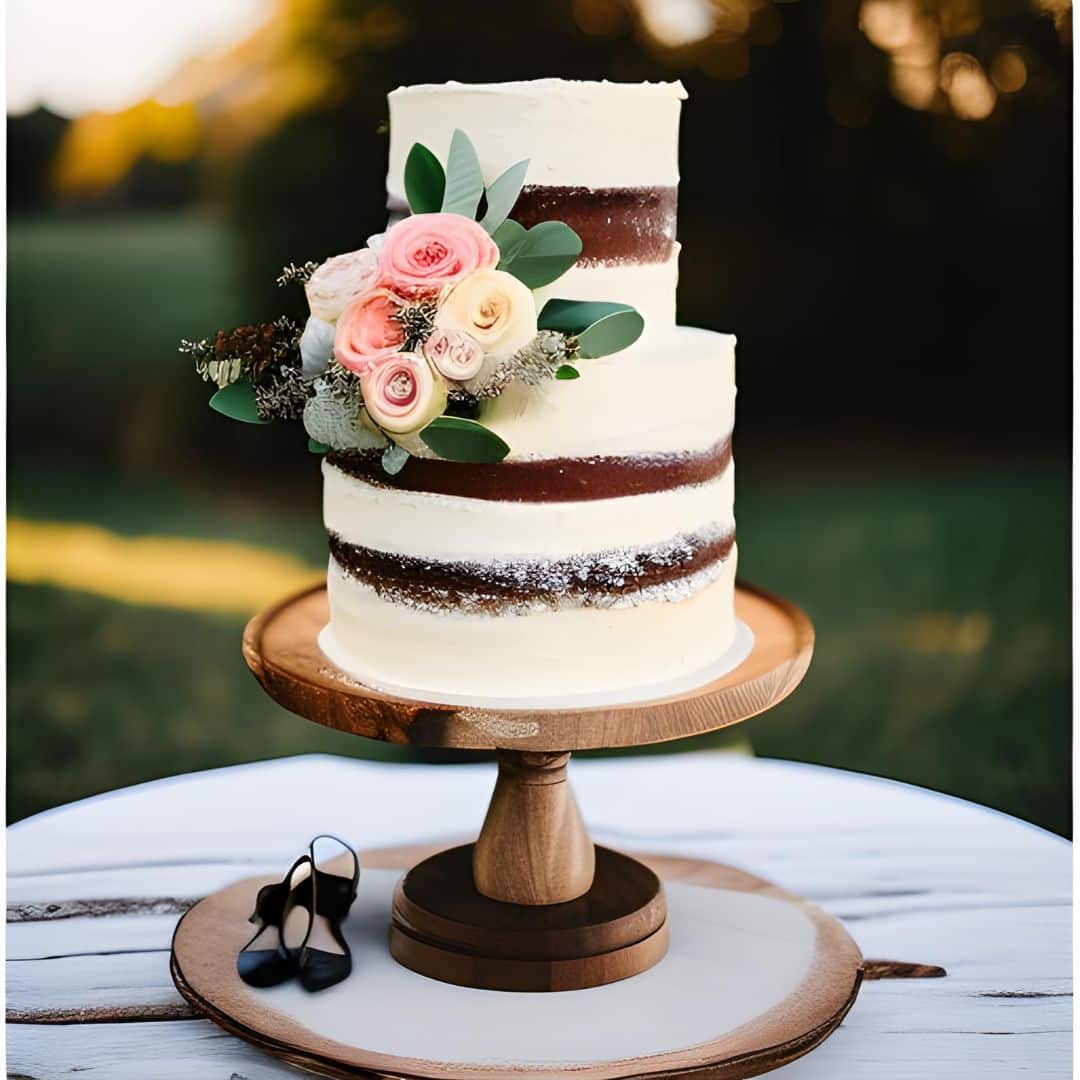 10. Festive foliage
Foliage toppers are a fantastic decoration for rustic-themed weddings. There are a variety of different-shaped leaves to choose from. Olive, sage, rosemary, and thyme are great options for food-safe greens.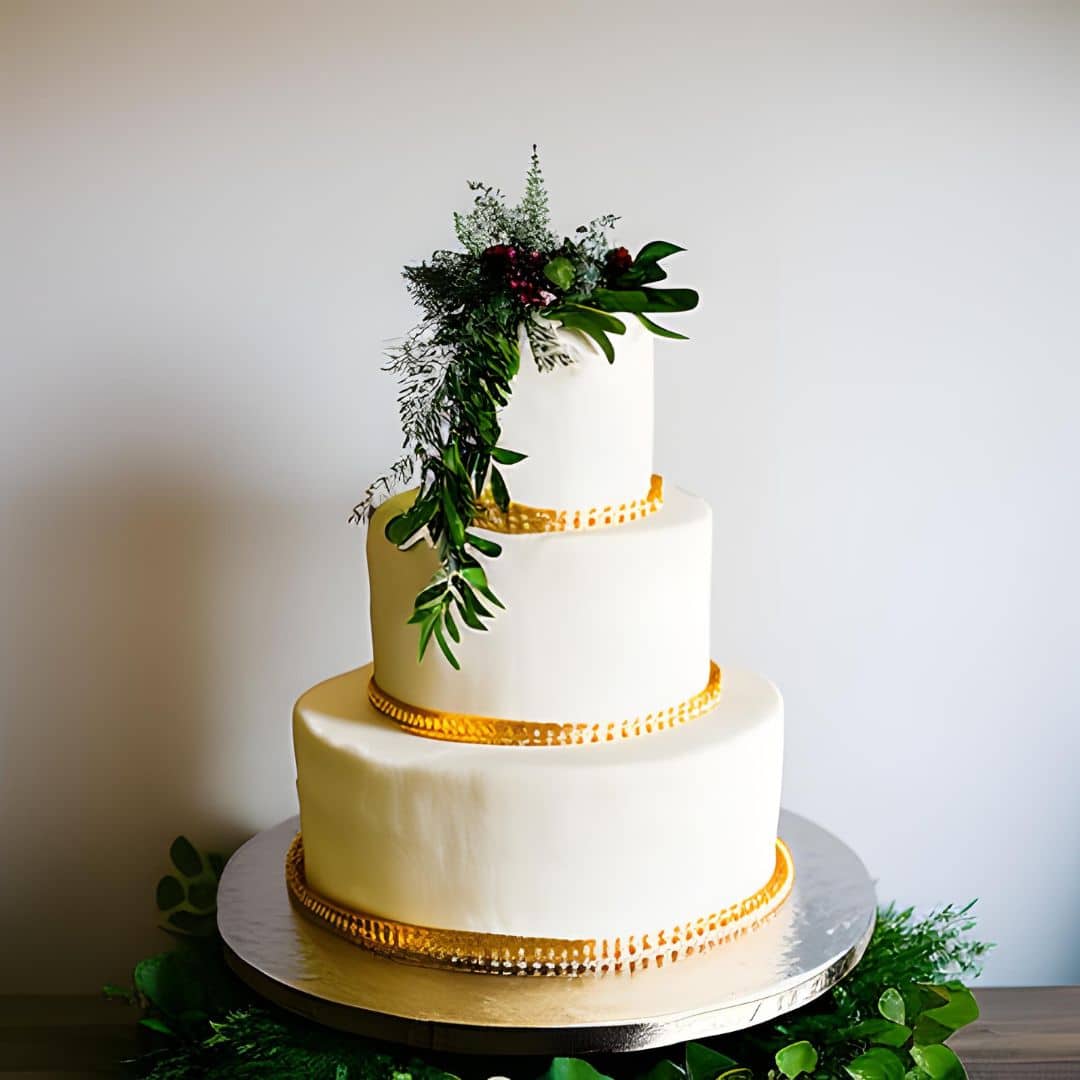 11. Elaborate detailing
In love with details? Talk about intricate designs with your baker. Show them samples of the level of detail you're interested in. This style works for single and tiered cakes.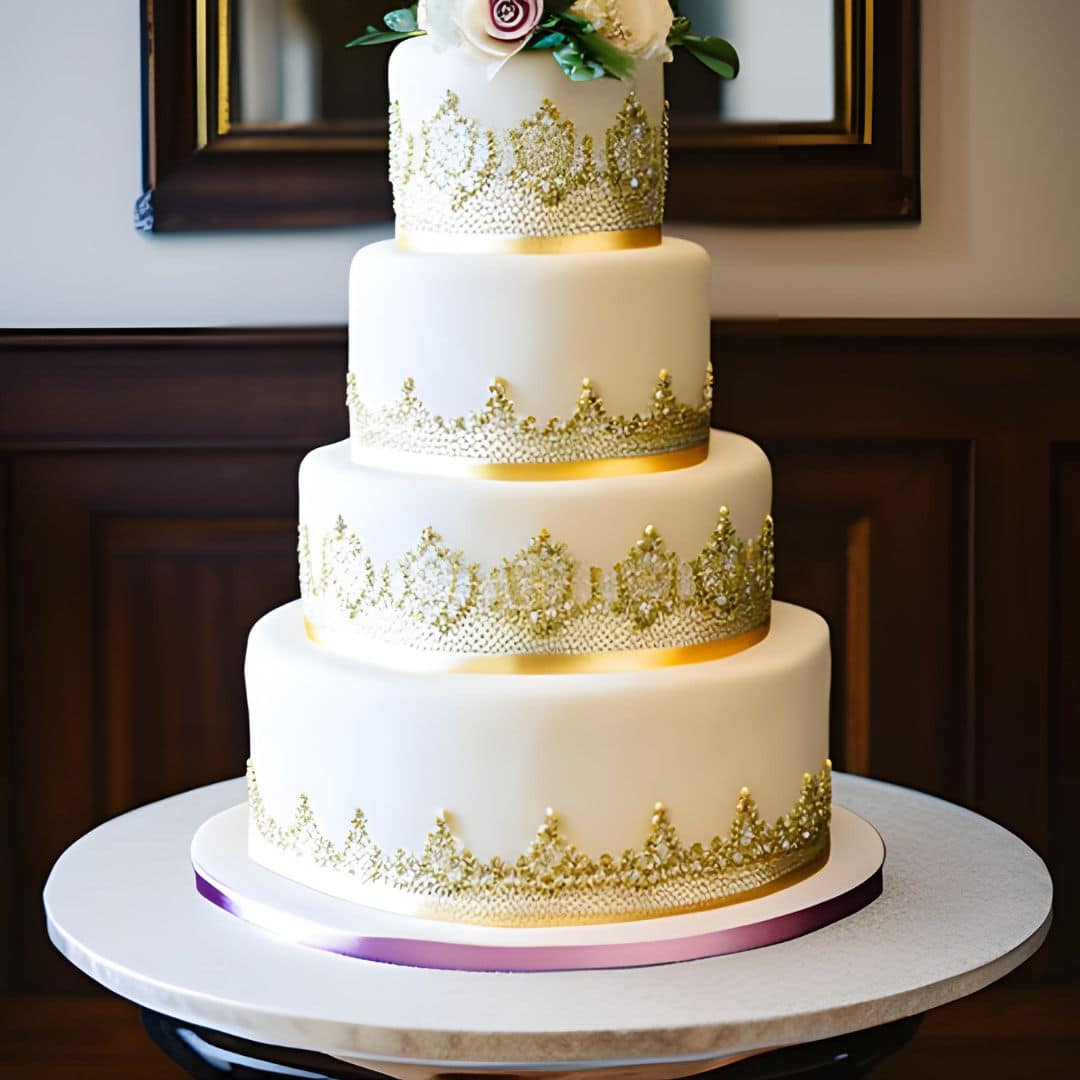 12. Cascading piping
Whether your wedding cake is a tall multilayered beauty or a single-tiered delight, piping that cascades diagonally down adds movement as a point of interest in the design. This works especially well for classic white cakes for that extra oomph!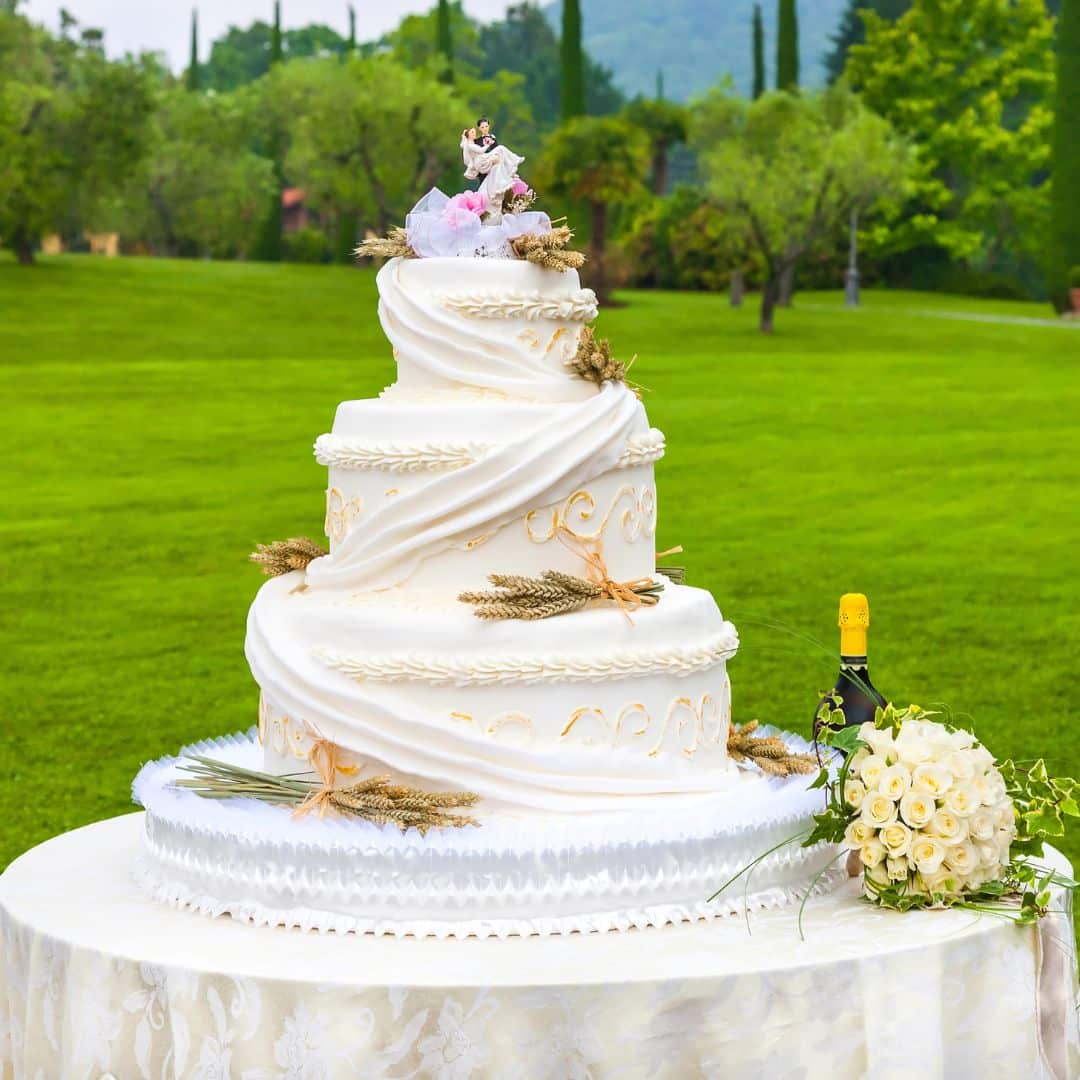 13. Naked cake
Not a fan of icing? Take the minimalist route with a naked cake. Chat with your baker to get the perfect filling between the layers to keep it soft and moist throughout the celebration.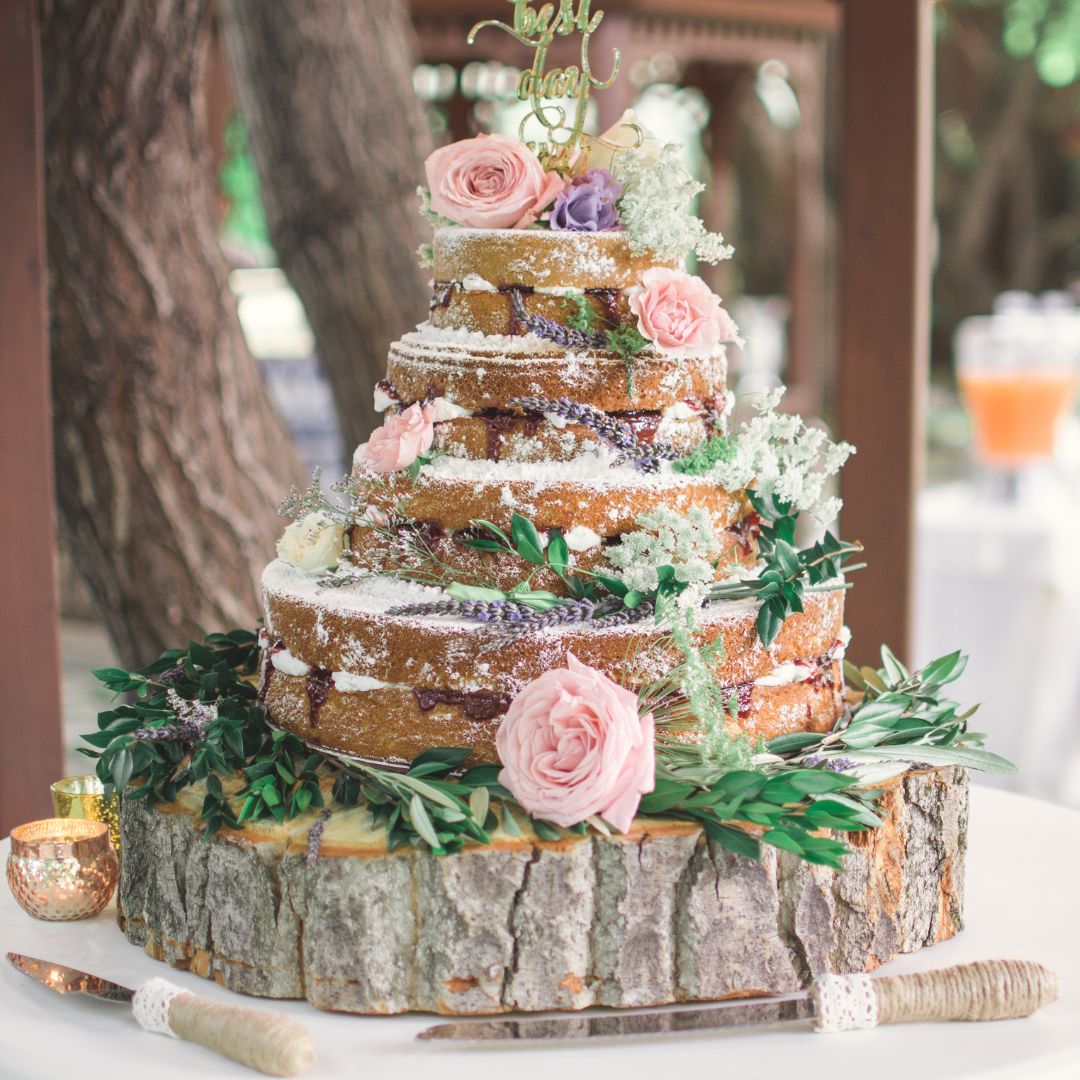 14. Towering florals
Add a variety of fresh flowers standing upright to your cake. Not only does it add height to your cake, but it also makes for a stylish centrepiece as well.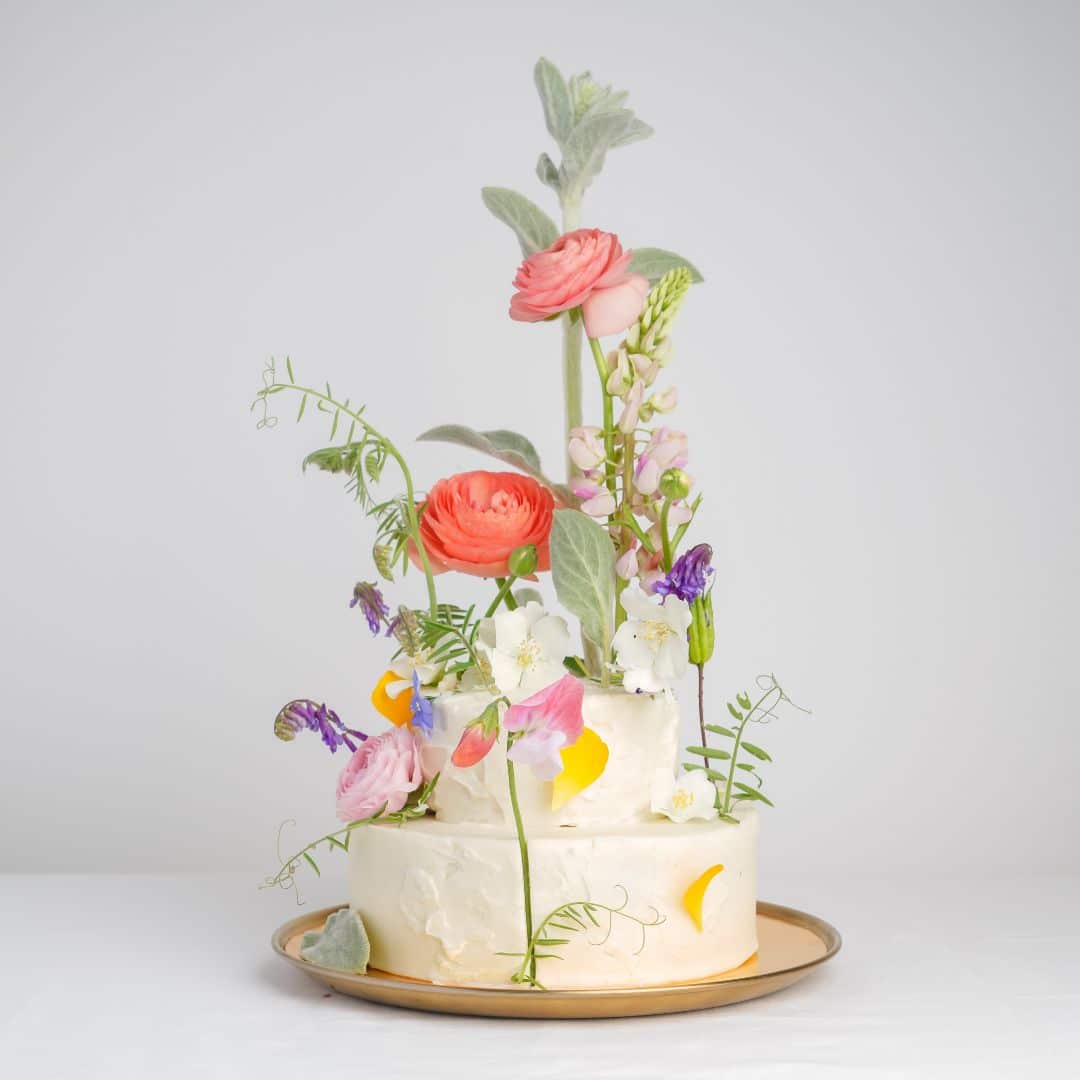 15. The timeless minimalist
You don't need to do lavish details on the cake if it's not your style. Let the surrounding decorations elevate the look effortlessly.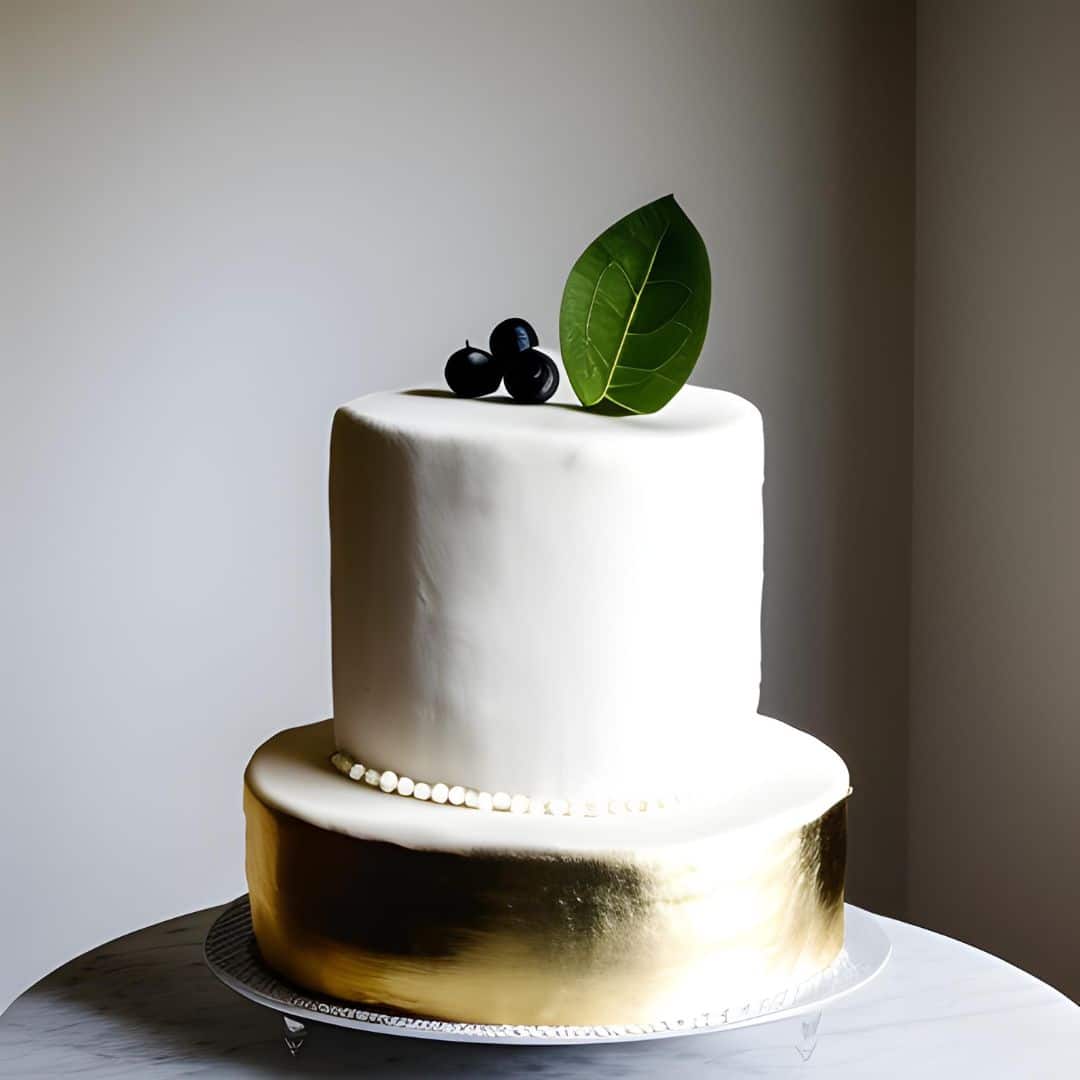 16. Glamorous gold accents
You might appreciate delicate accents to your cake if you have a penchant for gold details. Try chatting with your baker about how you'd like to apply edible gold leaf to your cake if that's your thing!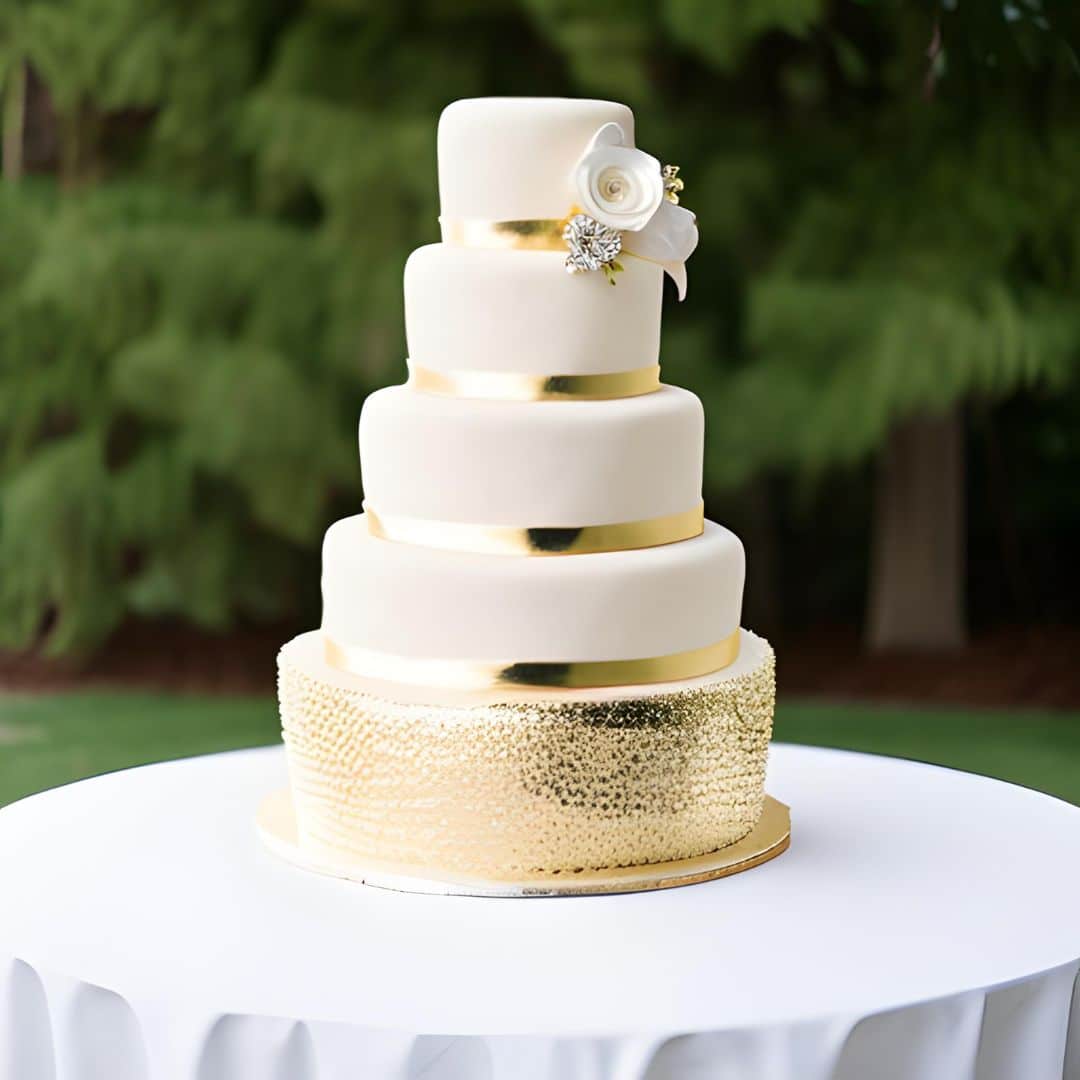 17. Luxurious petal piping
Do a twist on the classic white wedding cake with intricate petal piping. It's a fairly simple way to create a luxurious dessert as your centrepiece. Top it off with edible pearls for a little bit of sparkle.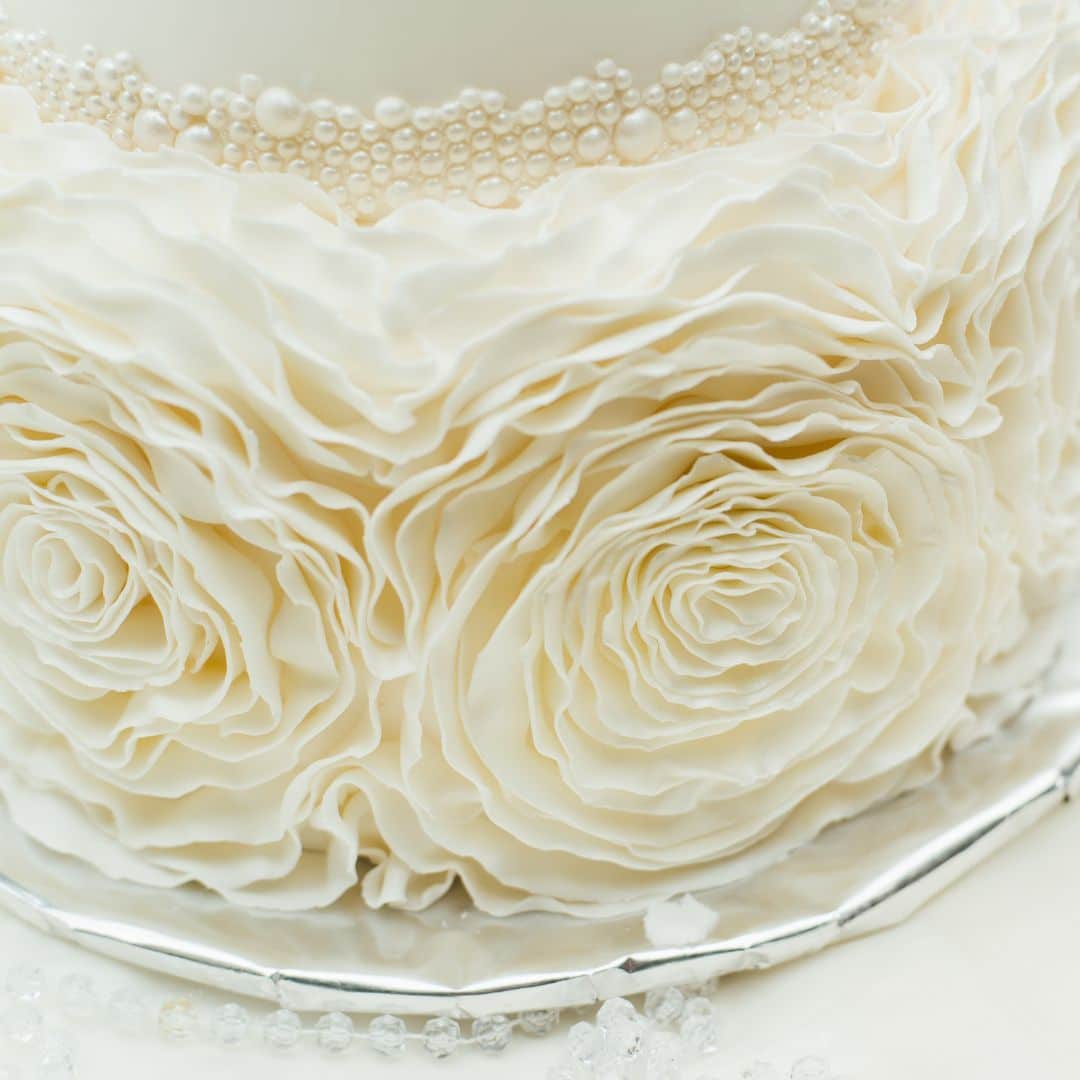 18. Vintage floral
For a waste-free, fully edible cake, you can decorate it with a mix of edible dried flowers. Some great flower options are carnations, chrysanthemums, lavender, and marigold.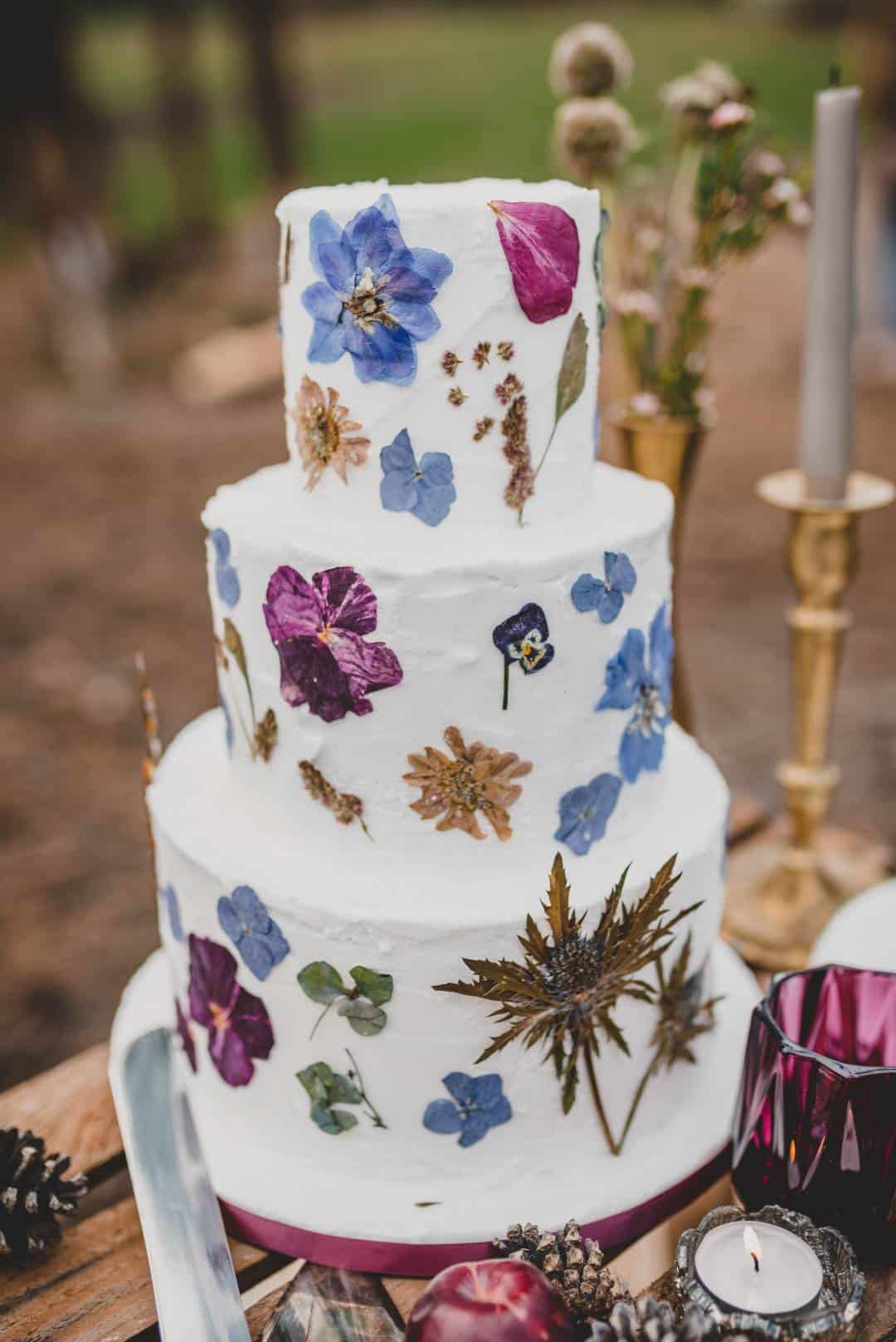 19. Flowing with fondant
Sometimes fondant can add that little bit of fun and rush of sweetness to the cake. Don't be afraid to explore the kinds of flowers your baker can create for your cake.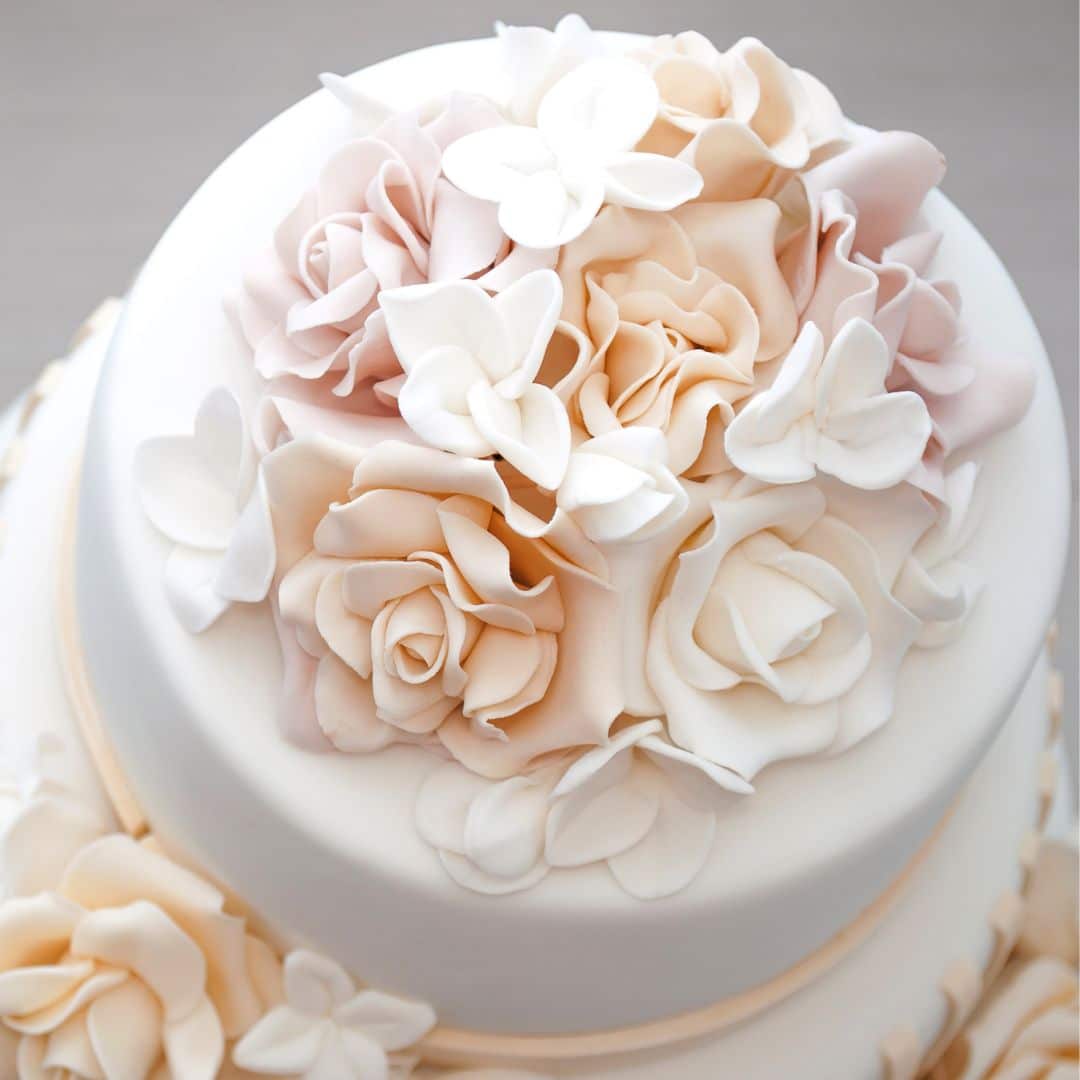 20. Dark and dramatic
Who says wedding cakes need to be light? When your favourite colour is a deep and dramatic black, you can also have it reflected in your cake. Elevate the design with light-coloured details for contrast.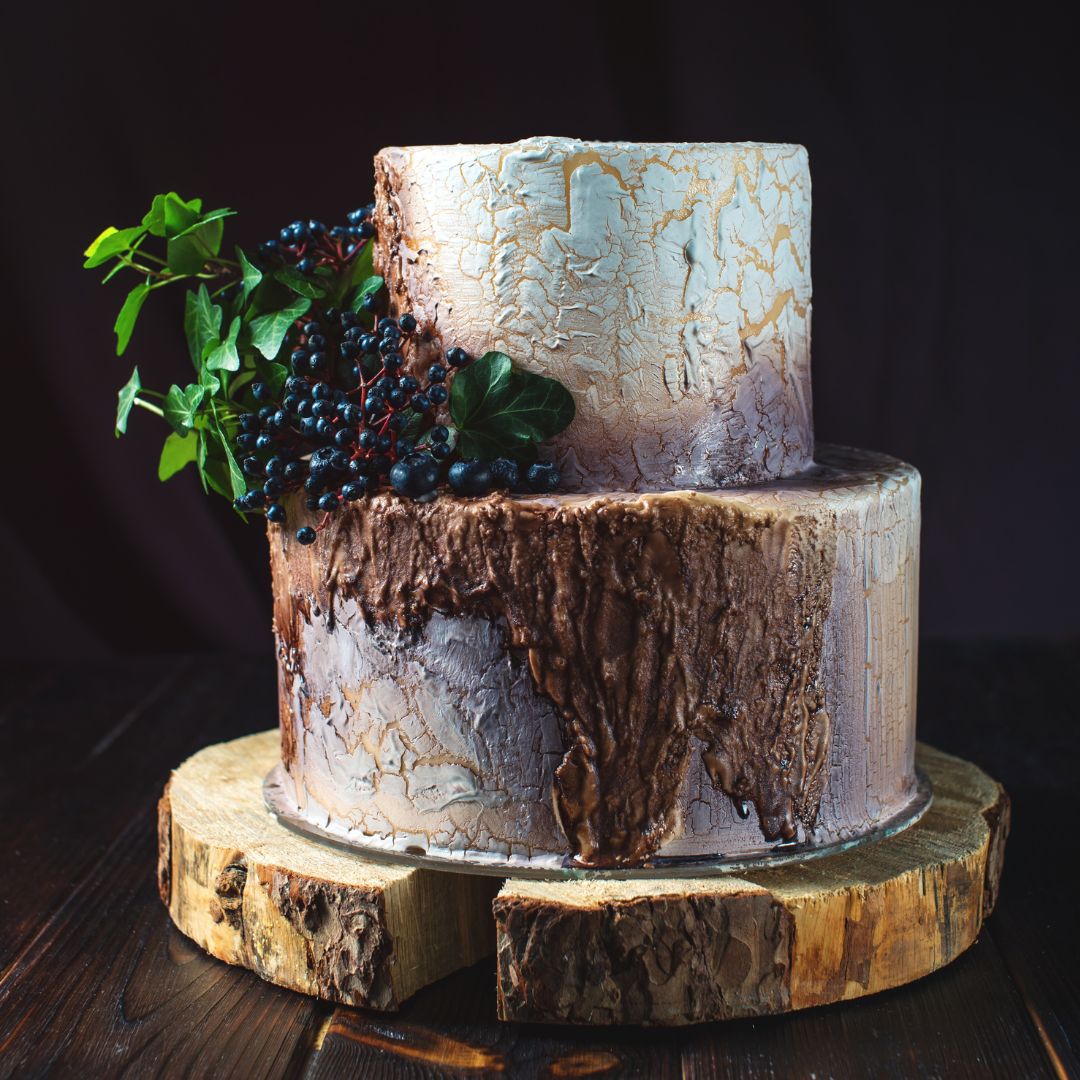 21. Warm waves
Doing a beach wedding? Create wave textures as a design element for a minimalist modern cake.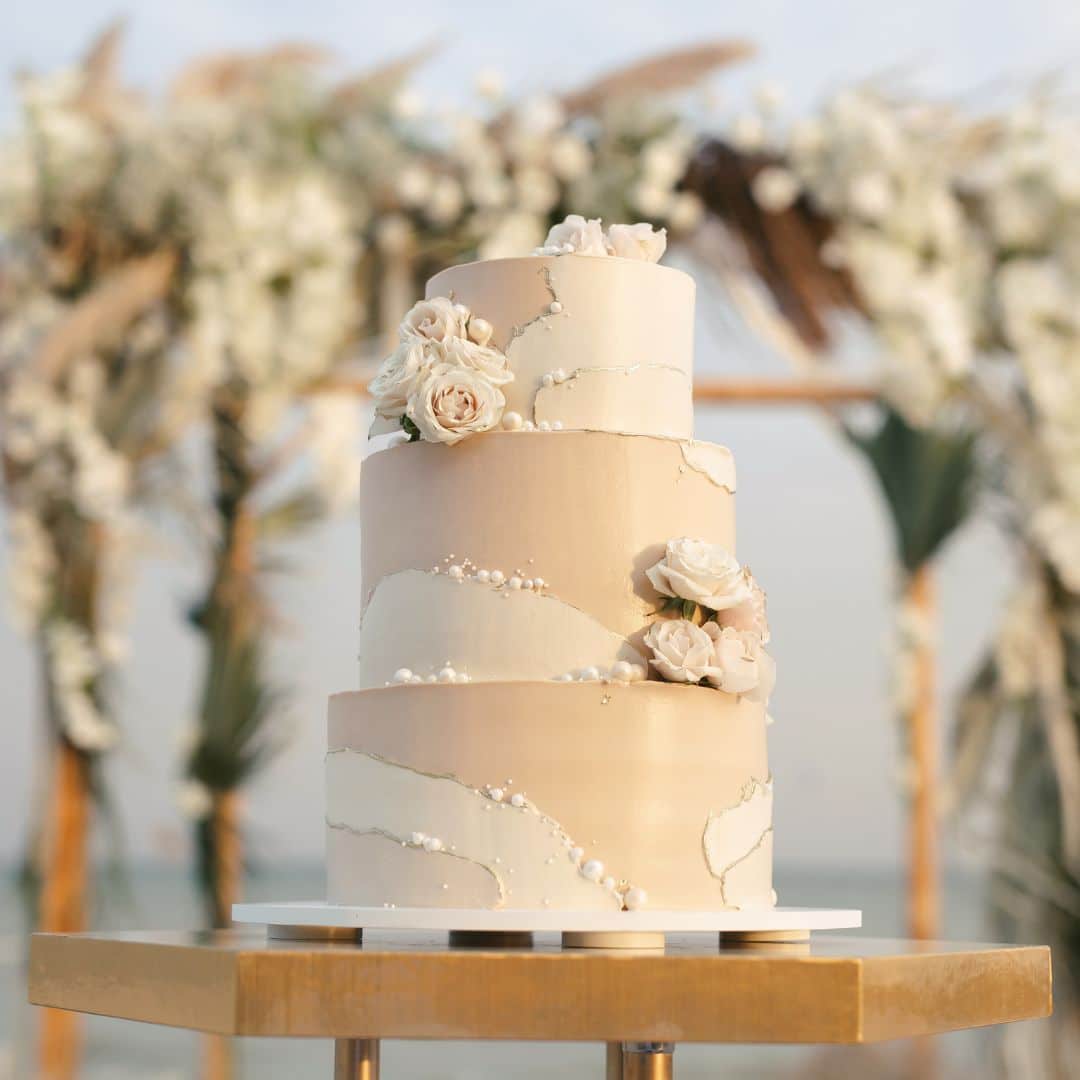 22. Elevated layers
Grand weddings deserve grand centrepieces. Set your cake apart by elevating each tier just a little more. It's a great way to get more height for guests to see its beauty from afar.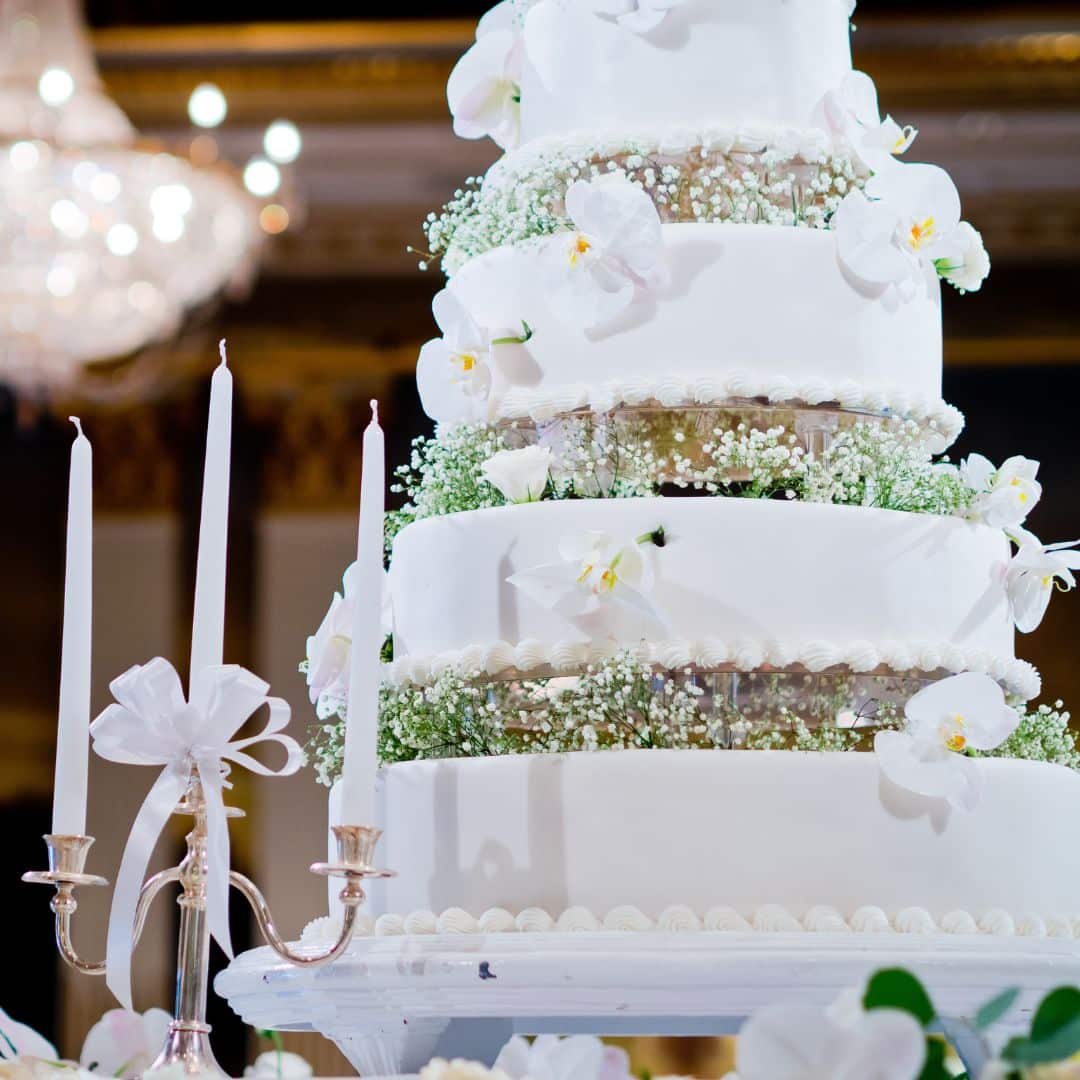 23. Sophisticated marble
Still loving the geode trend but want a more sophisticated approach? Marble textures are a fantastic alternative.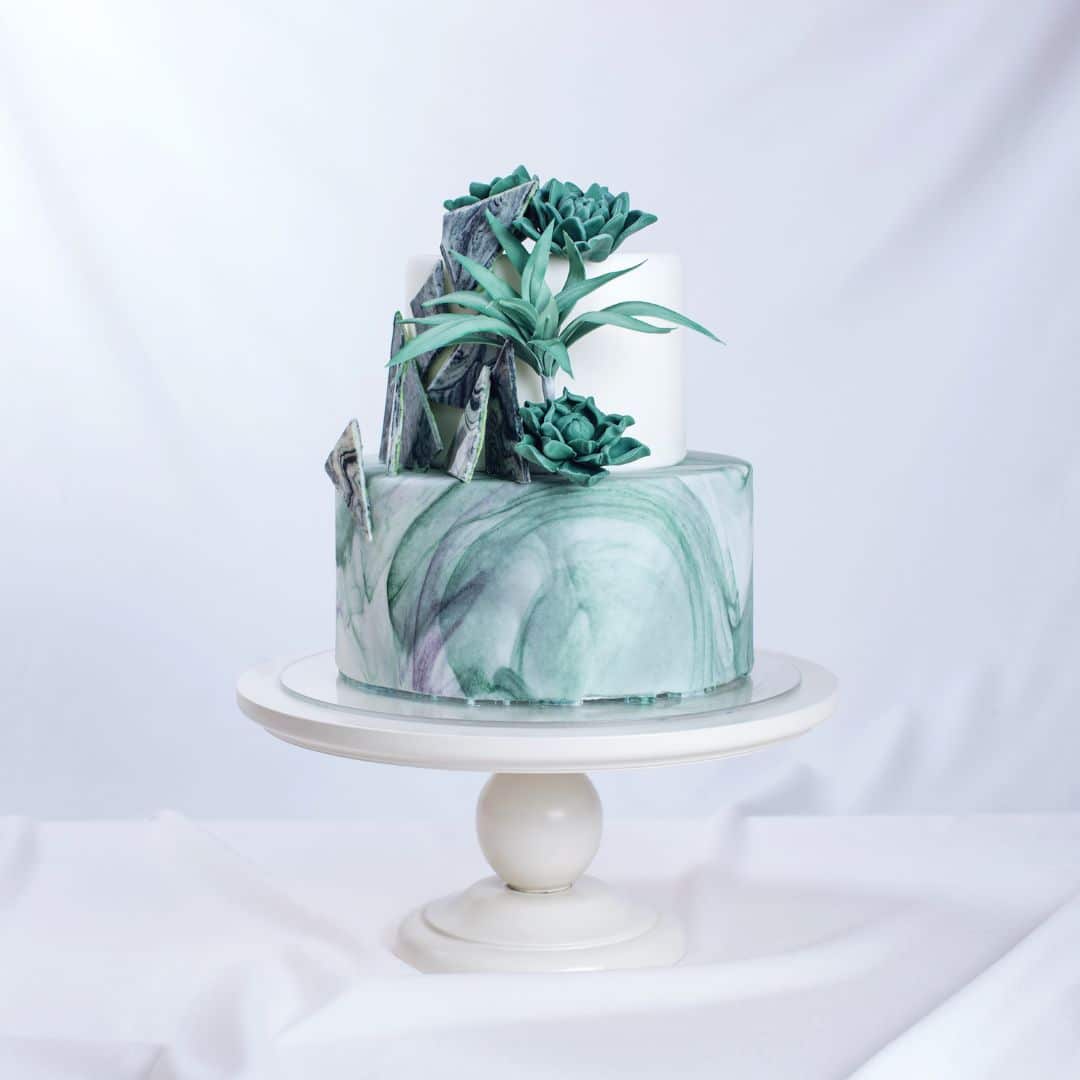 24. Vibrant with berries
Love a refreshing bite to your cake? An assortment of berries is a great topper, especially for light chiffon cakes or cheesecakes. Not only do they add to the visual, but they also bring a nice textural experience as you eat.
Don't forget to check if any guests are allergic to the fruits.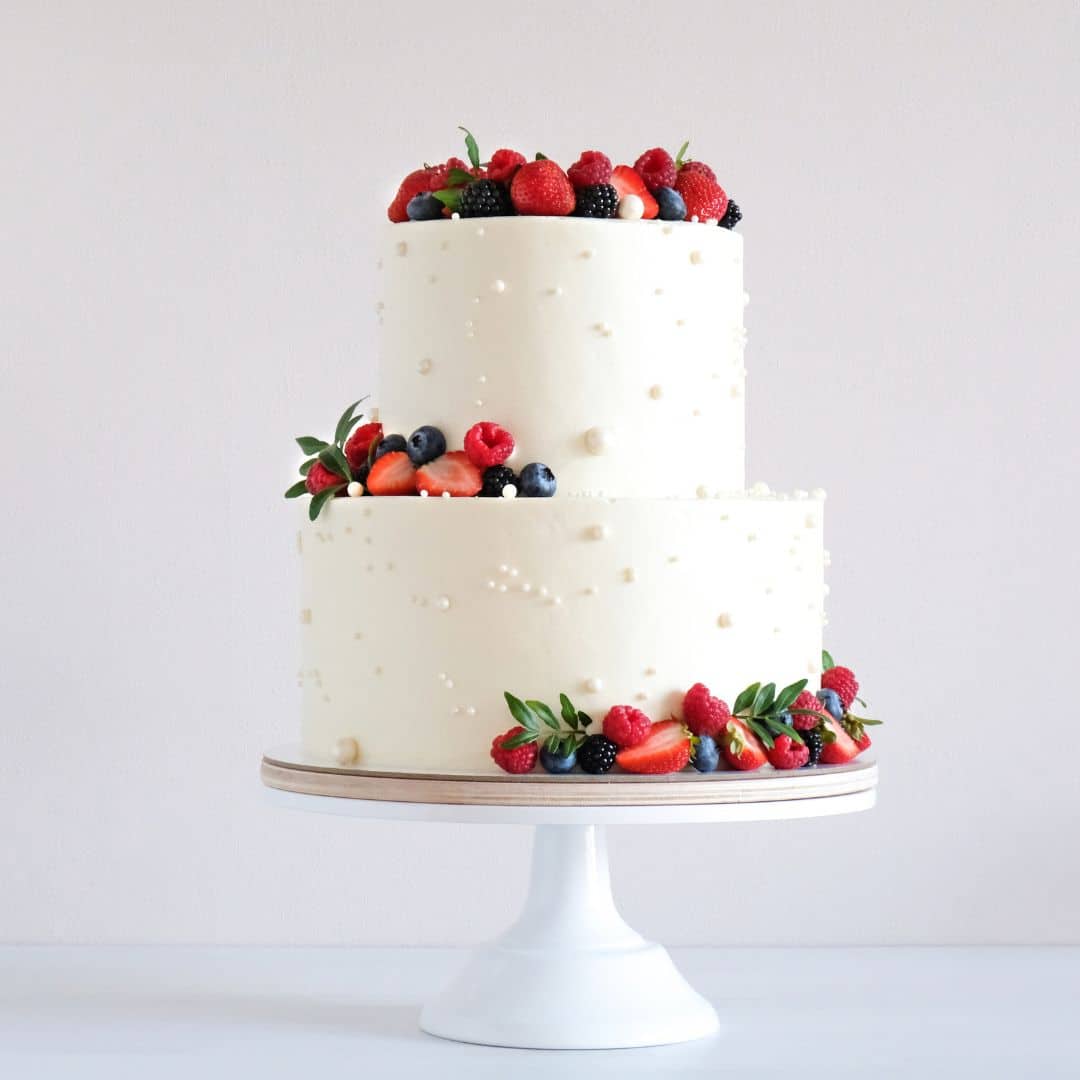 25. Decadent chocolate
If you have a soft spot for pure chocolate cakes, take the leap. While it's an unconventional cake, chocolate cakes bring a sense of nostalgia and romance.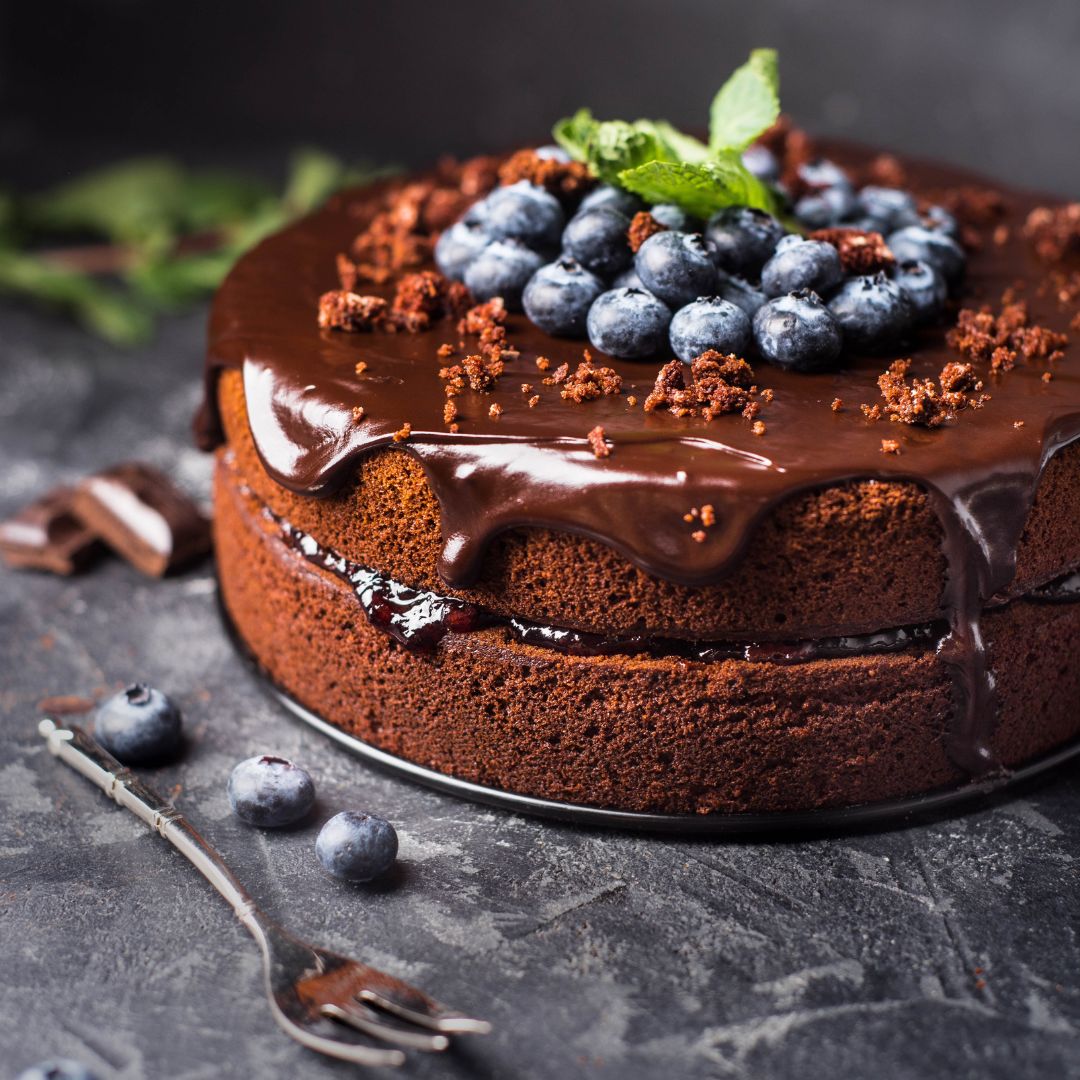 26. Stunning drip
Define each layer of your cake with beautiful drip details. It's another clever way to add a romantic touch to an otherwise classic design of a wedding cake.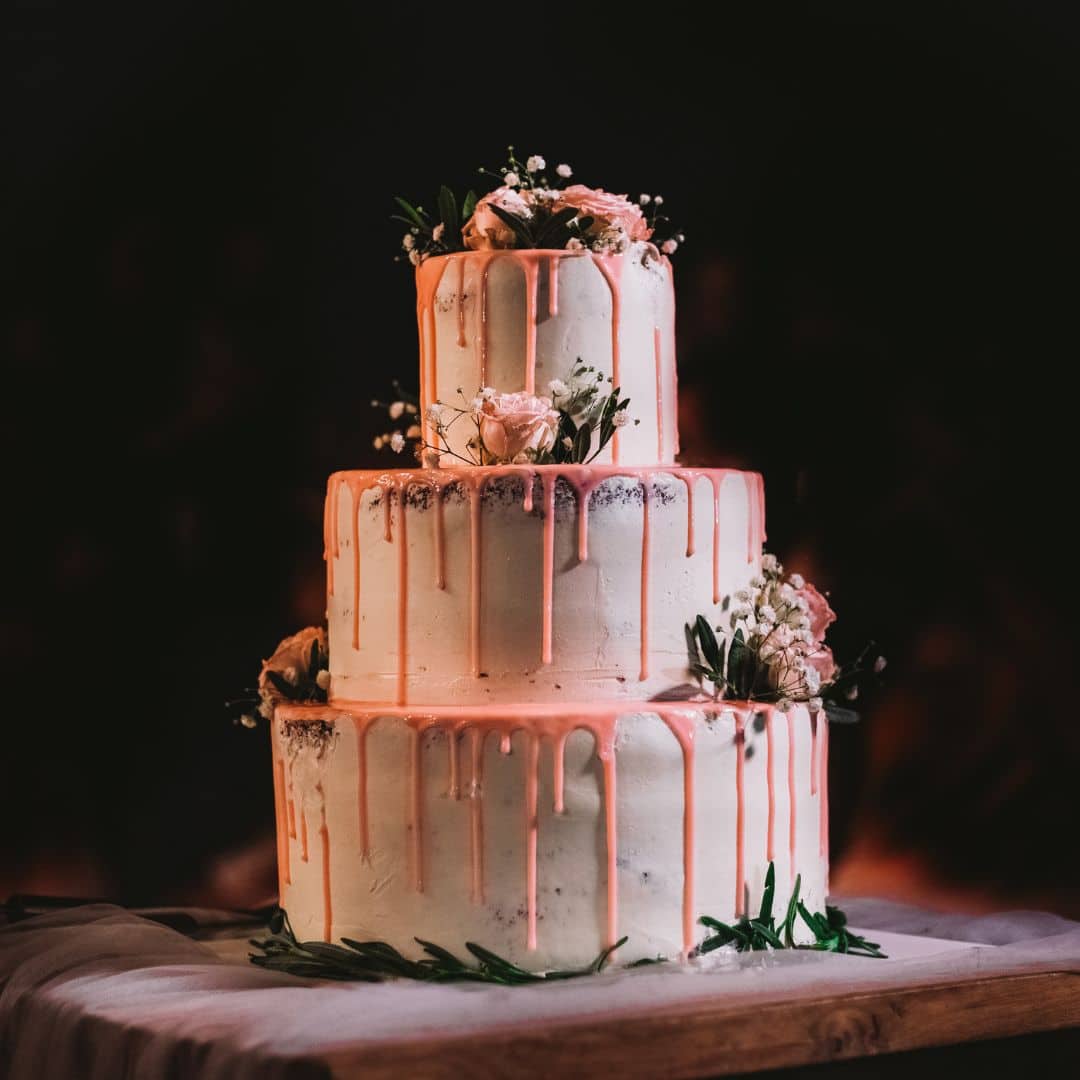 27. Petite
The beauty of intimate weddings is the simplicity or incredible detail you can weave into your cakes. A single-tiered cake will be significantly easier on your baker, and you can think more about the design you can create.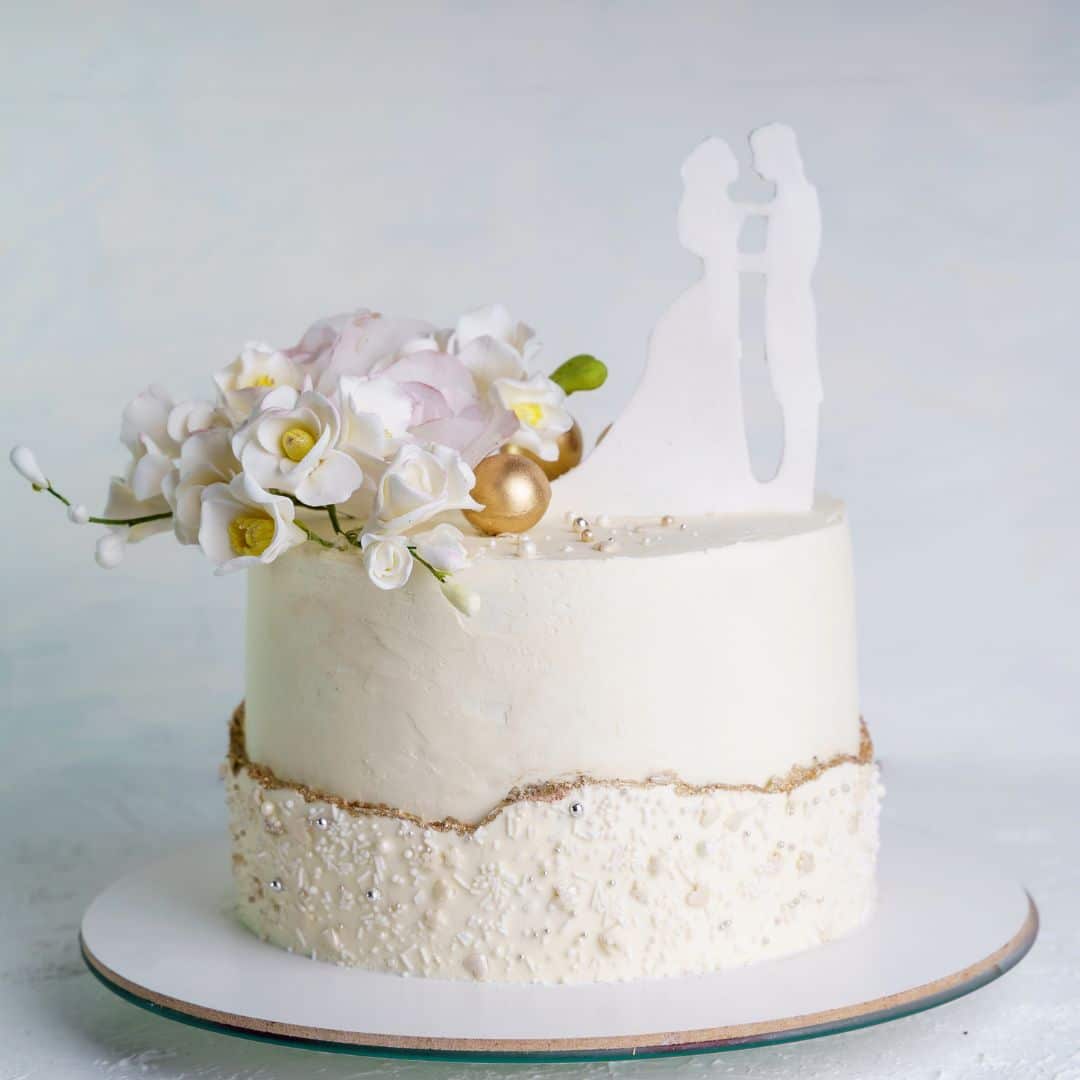 28. Boho chic
Capture the beautiful boho vibe in a cake. Keep it simple with a textured crumb coat. Add your favourite kinds of dried flowers to complete the look.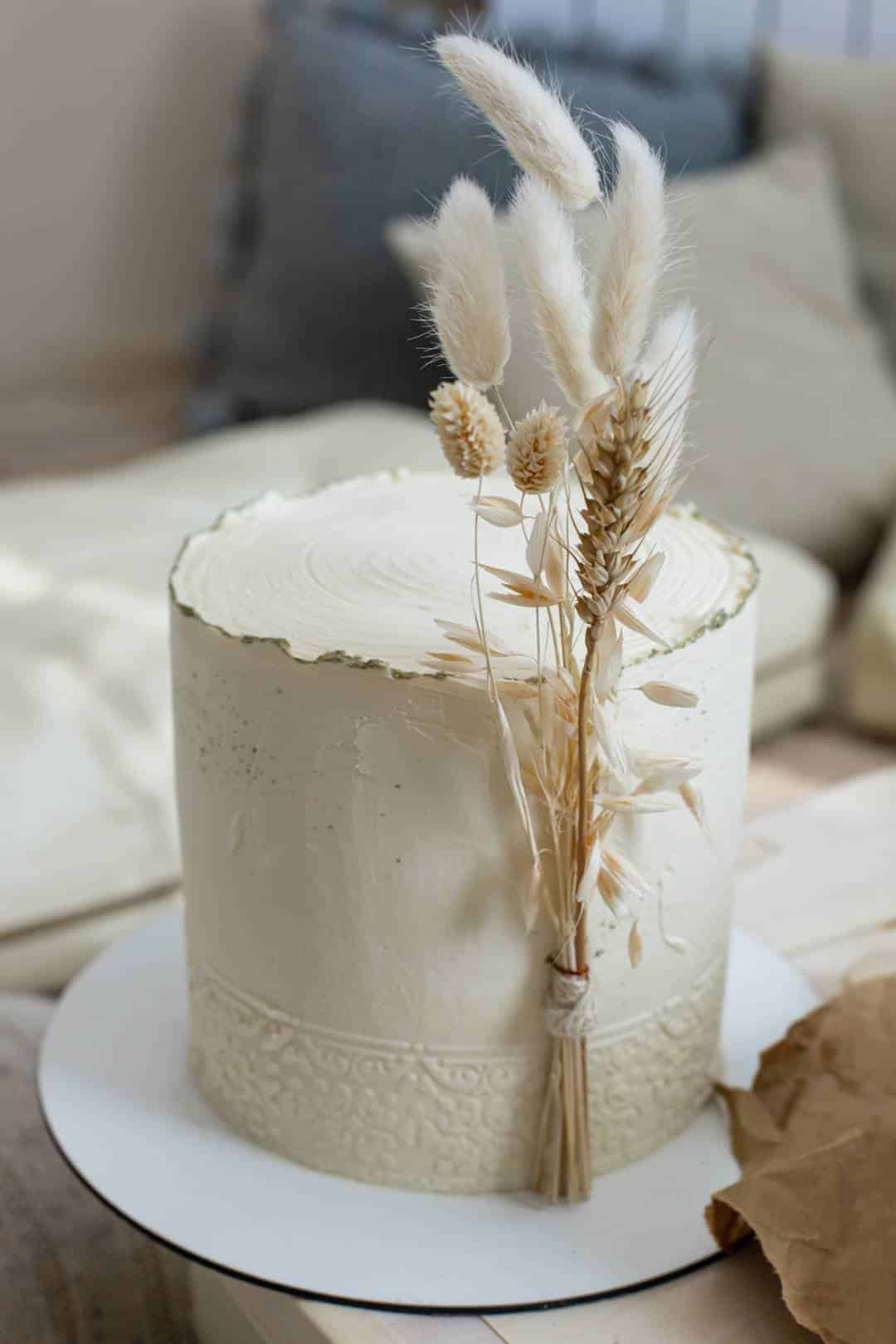 29. Subtle gradients
Gradient cakes always make a statement. Choose a colour that best suits your wedding theme to tie it seamlessly to your celebration.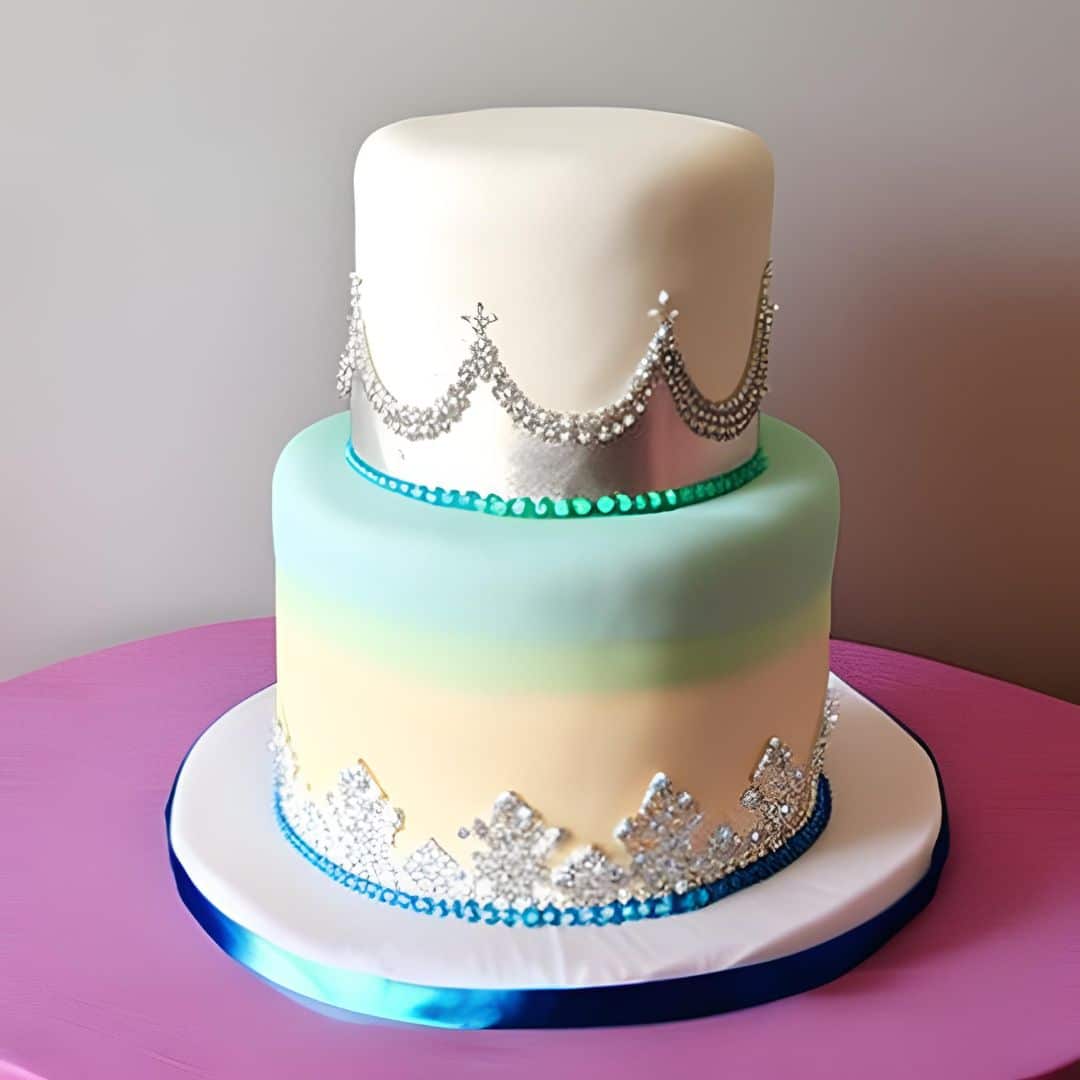 30. Opulent pearls
Pearl-covered wedding cakes are always a sight to see. You can make it different by choosing chocolate malt balls as your pearls.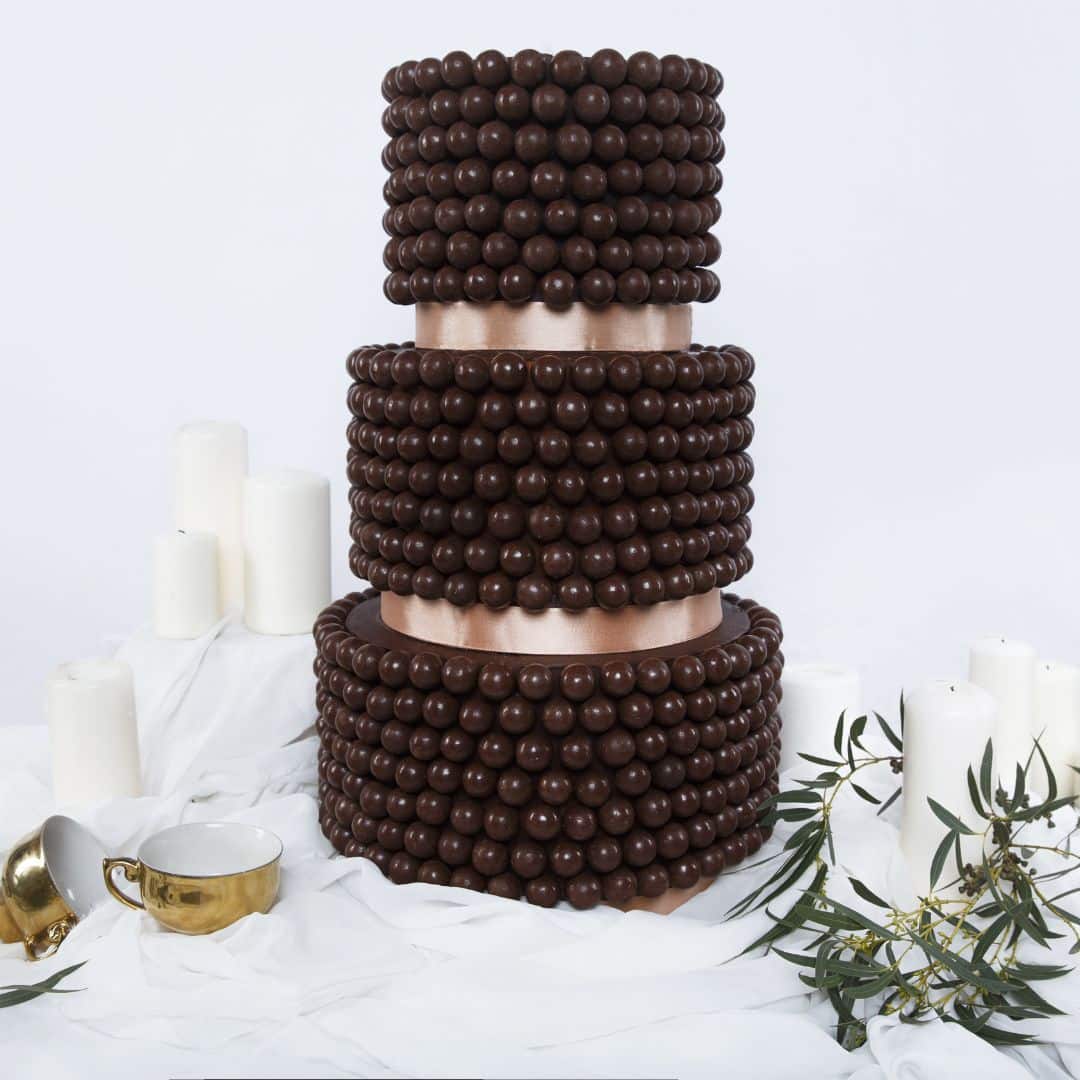 31. Room for squares
Think outside of the box with a square cake. Not only is it easier to portion each serving, but its shape can also easily serve more guests even with fewer tiers.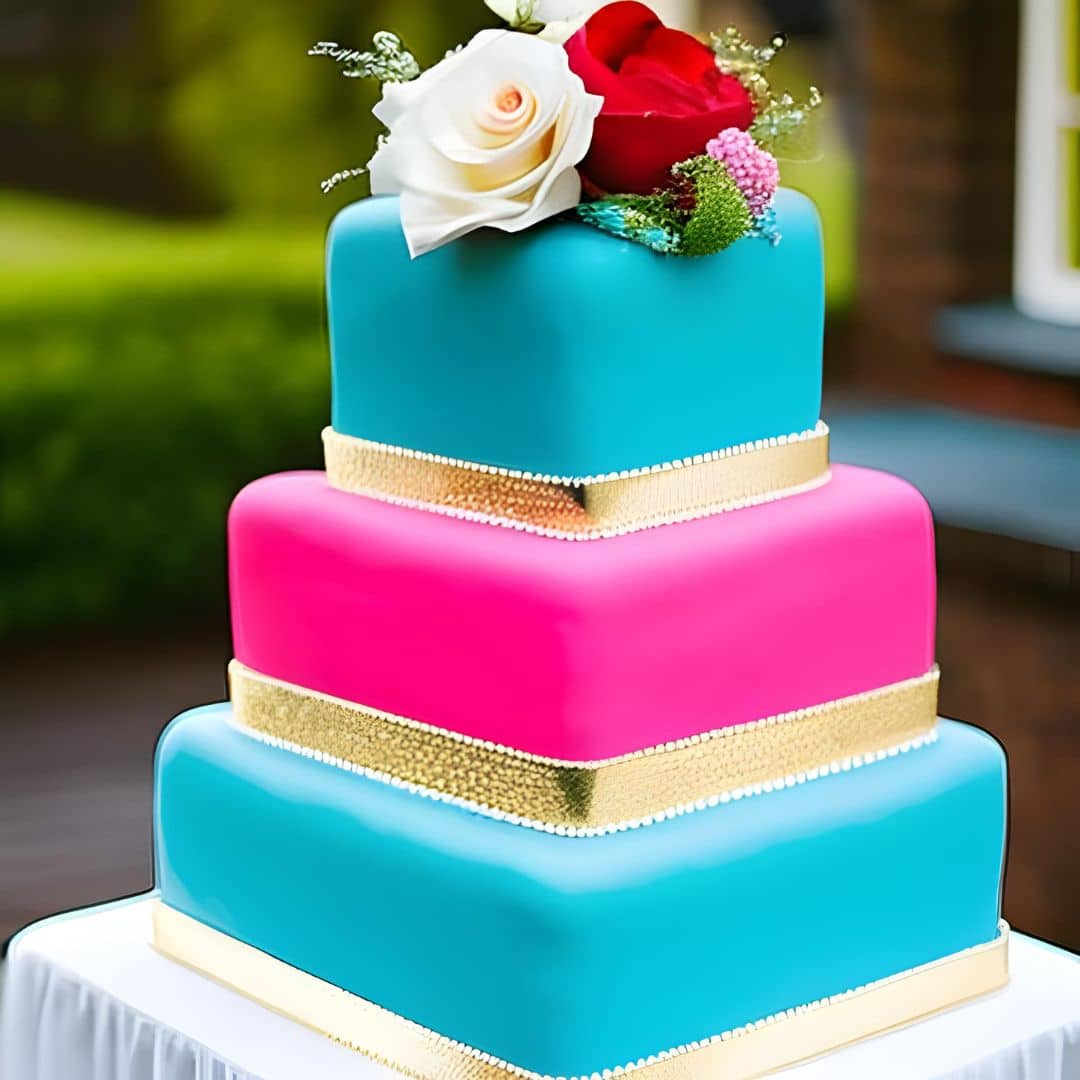 32. Incredible edible art
Find a baker who can turn your cake into the ultimate sculptural masterpiece. A simple white wedding cake can look like art itself with handcrafted toppers.
33. Fruit-full cake
Another fresh approach to your cake is incorporating different fruit types into each layer. Keep all the layers exposed for a straightforward but elegant look.
34. Handpainted cake
If paintings are your passion, a handpainted cake might be perfect for your wedding. Have your baker imitate your favourite artist's style for a more personal touch.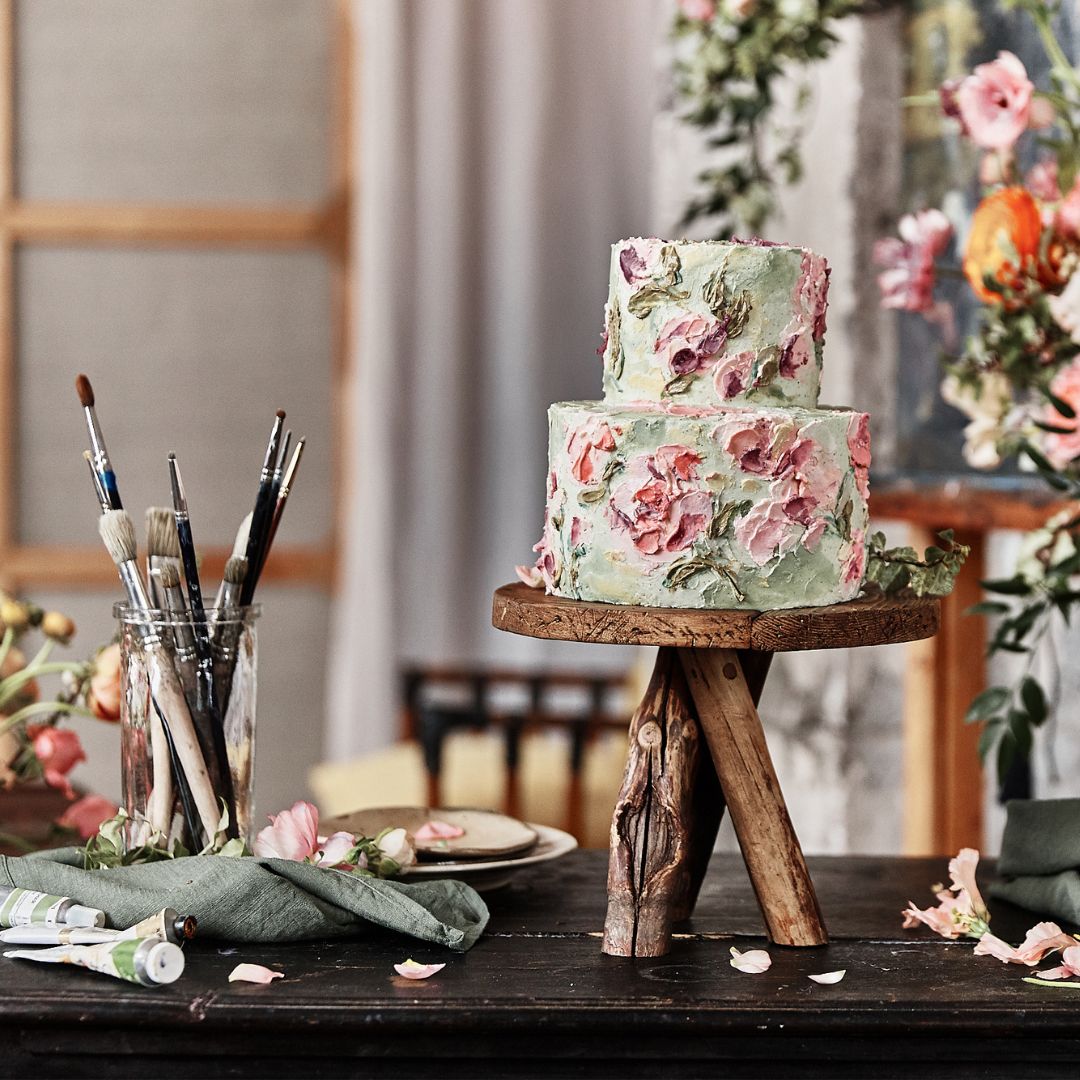 35. Tiered cheesecake
Not fond of cakes in general? Take a more adventurous route with various kinds of cheese to compose each cake tier. It's a classy way to go around the sweets. Make it an even better party with wine at the ready.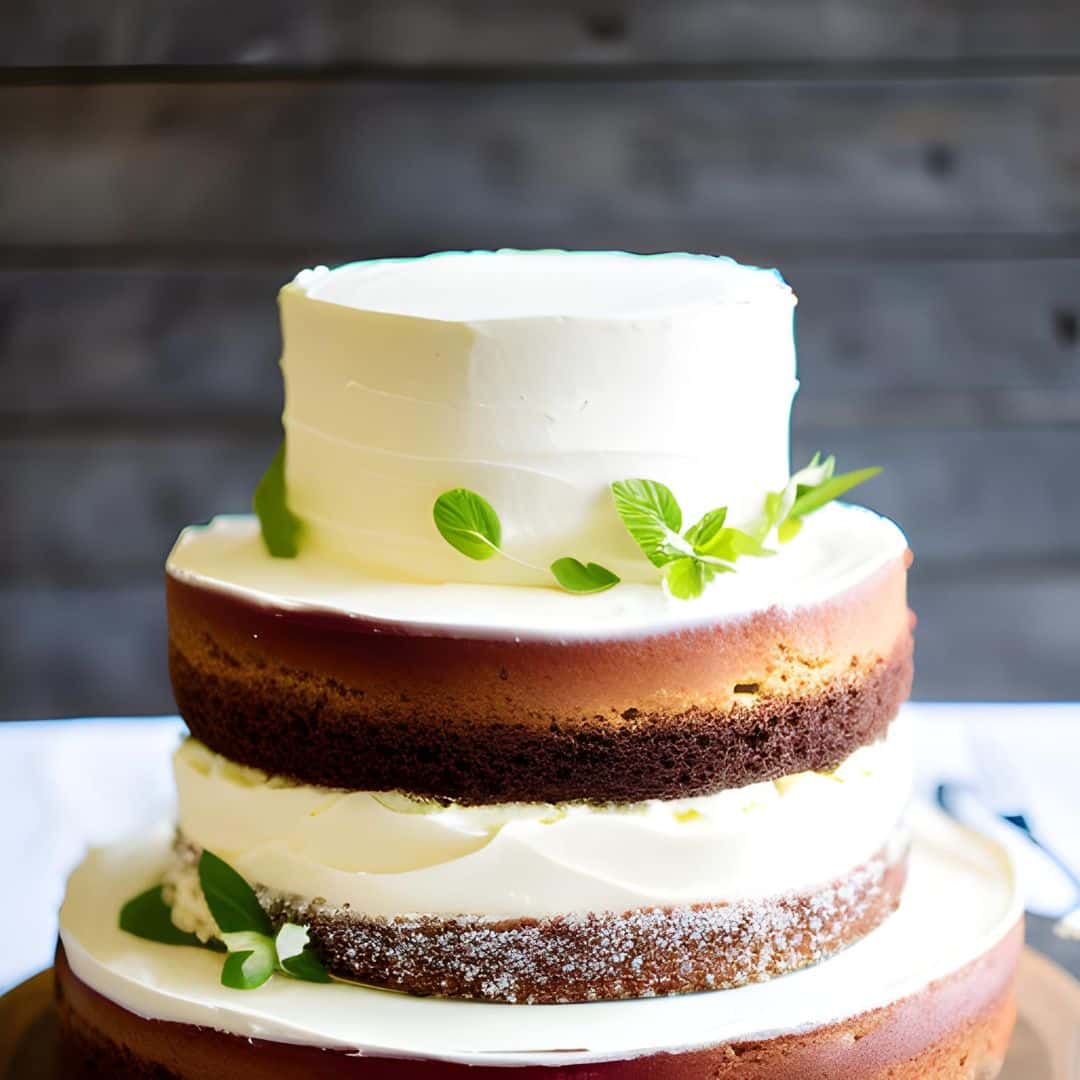 Wedding cakes are the most easily customisable part of your wedding. They can speak volumes about your personality and style. If you've found a cake that suits your taste, find a baker near you to bring the best part of your celebration to life.