There are so many different vegetable garden design ideas out there, and you can draw inspiration from all of them. But the good news is that you can create a veggie garden, even if you don't have a big backyard or you're not a green thumb. In this article, I'm revealing all of my secrets to a gorgeous vegetable garden for all types of living spaces.
Potted vegetable garden ideas
If you're an avid gardener or a novice, you might think you need to have a huge backyard to plant your vegetables. But the truth is that all you need is a couple of containers. And often your veggies will be fine in their original pots. This means that you can grow your produce wherever you like – on the balcony, rooftop, alleyway or whatever tiny space you have.
1. Make it colourful
Just because you're creating a practical veggie garden doesn't mean it has to be boring. Take a look at the cute rainbow coloured pots that line this exterior fence. I love that they're all a different colour. This keeps things interesting and adds so much personality to this outdoor area.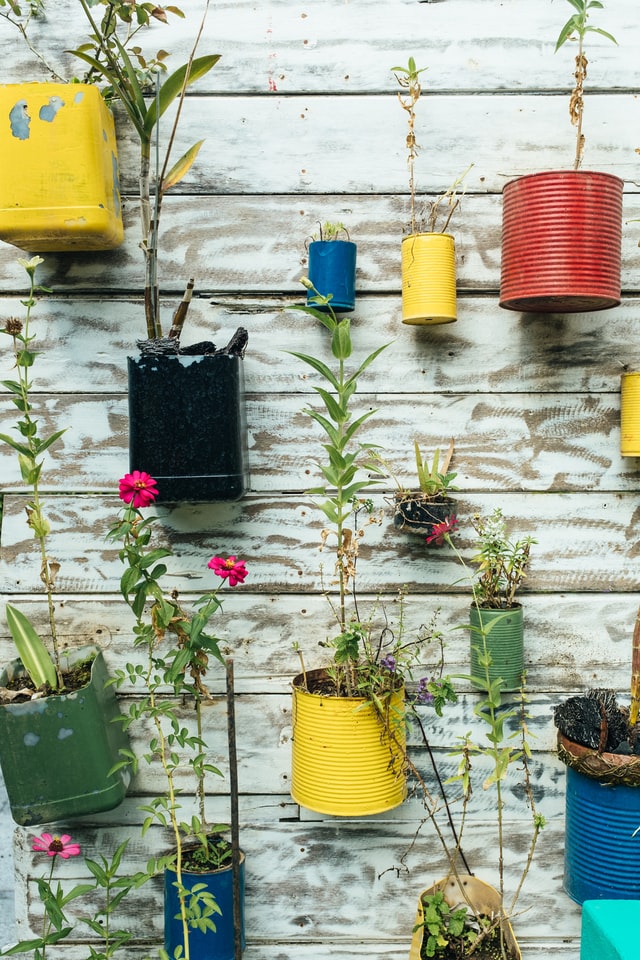 2. Place them on the patio
Don't have a big yard? No problem! Pop your plants in pots and place them on the patio. The good thing about plants is that they rarely need to be repotted. So you can take them straight from the nursery to your veranda. Just be sure to water them!
Loving the thought of putting more foliage on your patio? Check out these patio ideas to use in your home.
3. Grow your own salad
You know the saying "You don't make friends with salad…" Well, it's kinda true… unless you grow your own salad… then you'll definitely make friends with salad because there's something so lovely about eating greens that are fresh out of the pot. Mm… I can already taste the crispiness!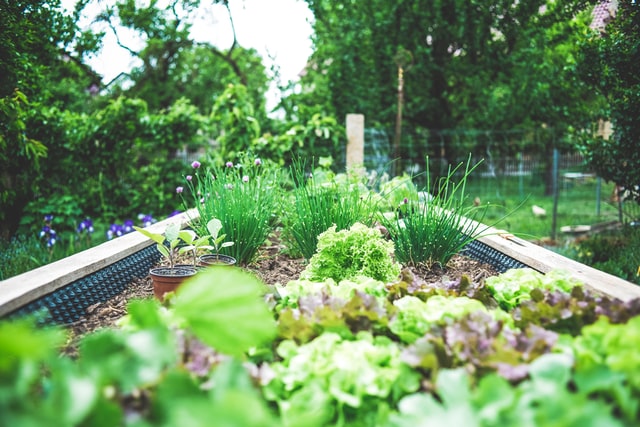 Raised vegetable garden beds
Whether you're starting a new garden or improving an existing one, using dedicated beds to grow your vegetables in can help you to maximise your productivity. A simple bed system will help you to plan, tend and harvest your crops with ease, yielding results to be proud of.
4. Add flowers
This is such a pretty vegetable garden design. The addition of pots of flowers really makes the space beautiful! You can do this when creating your own garden. Simply install raised garden beds and place pots full of colourful flowers into each one.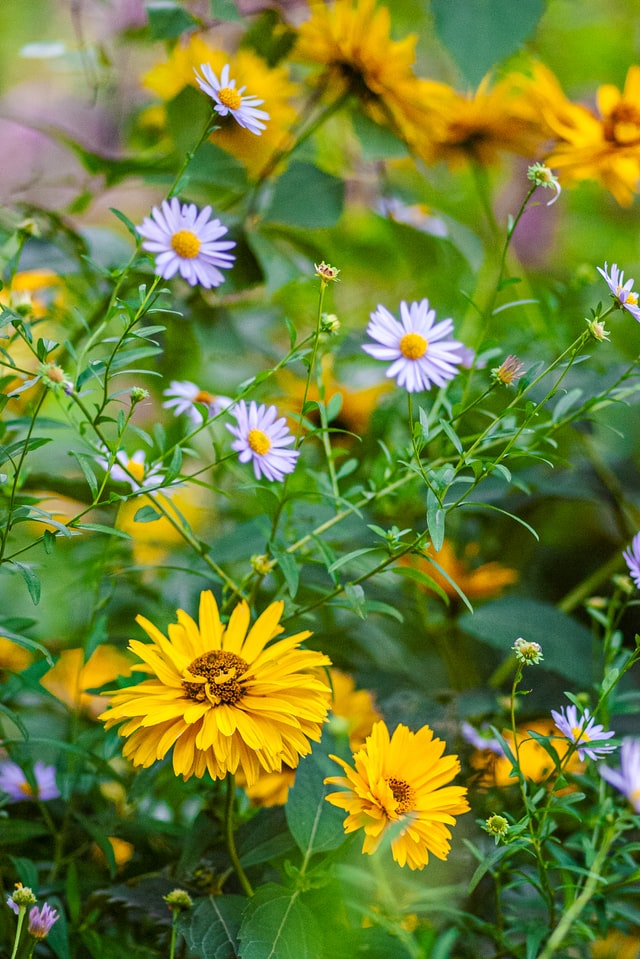 5. Keep it uniform
When it comes to raised garden beds, it's really important to make sure everything is easy to access. Take these rectangular beds, for example. The positioning allows just enough space for the gardener to walk in between.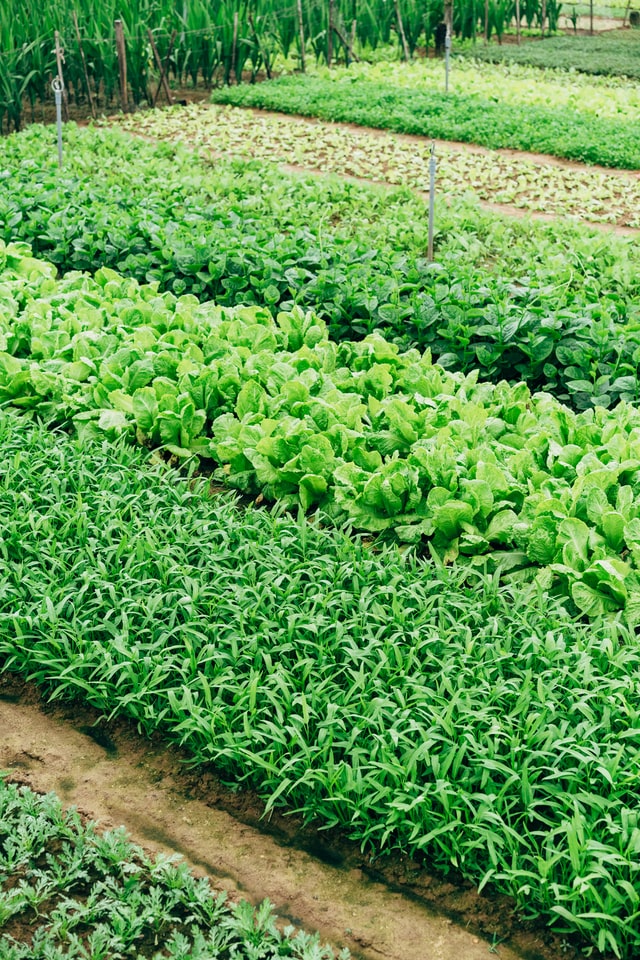 6. Keep track
If you're new to gardening, it can be really easy to forget what types of plants you have. I'm kind of ashamed to admit I do this a lot… Avoid adding to much water or fertiliser by keeping a track of the name of the plant and its requirements. Next time you head outside to garden, you'll know exactly what to do!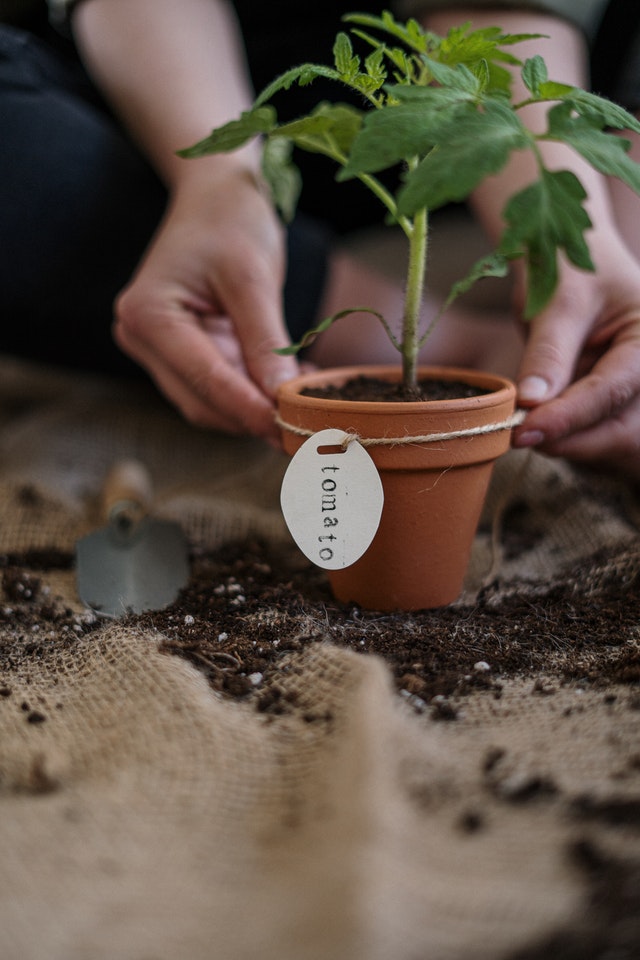 7. In the right place
Creating your garden can be a really big commitment, especially if you're going to be using up a lot of space in the backyard. Avoid any mishaps by planning well ahead of time. Start by mapping out your garden design and then fill in the details of which plant you want where.
8. Go all out
Just because you're not a farmer doesn't mean you can't make the most of your outdoor space. Why go small if you can go big? Go for a vegetable garden design which has multiple planter boxes of veggies. Perfect for the next extended family gathering.
9. Mix and match
The great thing about garden beds is that they allow you to place multiple types of vegetables. This means that you can plant all sorts of lettuces – from Boston bibb to red leaf to radicchio to cabbage, and so much more!
10. Black raised garden beds
While timber planters are the most common choice for housing vegetables, I really like black-framed raised garden beds. The colour makes them stand out and adds style to your outdoor space… Proof that gardening is anything but boring.
11. Neat and tidy
I know that for all of you type A people, messy garden beds can be a real drag. But gardening doesn't have to end in an overgrown looking space. In fact, it can be really uniform and aesthetically pleasing. Just ensure your space keeps everything in its place with black timber framing and cute little corners.
12. Arched
If you want to grow veggies like cherry tomatoes, why not use a cool metal arch and let them take over? Even with a little space, you can pack it with plenty of other veggie goodness too, such as kale, carrots and so many other greens.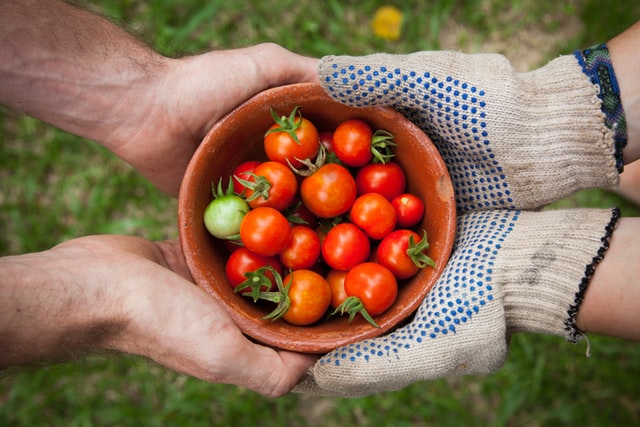 Vertical vegetable gardens
If you are squished for space, then this might be the option for you. A vertical vegetable garden will not only boost your growing space, but it'll also beautify your outdoor space and reduce any insect and bug problems.
13. Stack them up
For a cute twist on a vertical garden, instead of using a frame, choose a design which incorporates little planter pots stacked right up high. This leaves the fruit and veggies to flow out over the edges.
14. Timber planter
A neat timber planter design is handy for small outdoor spaces like apartment verandas. And the best thing is that you can put almost anything in them. Think herbs, lettuce, spinach or anything you can imagine.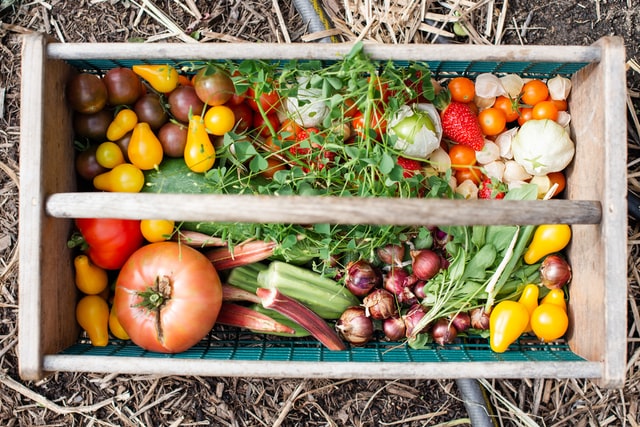 15. Create a pretty display
Combine your planter boxes with hanging plants for a gorgeous display. This is one simple way to spruce up your outdoor space and make it feel more cosy, even if it's only small.
16. Make a statement
Alternatively, you could go all out with an all-encompassing planter wall. Depending on your design, it can take a lot of thought and planning though. Want to create a planter wall? Talk to a planter box expert today.
17. Green wall
Keep things more low-ley with simple plastic boxes hung over metal railings. By keeping your boxes separate, you can pot all different kinds of plants without the worry of one taking up more room than another.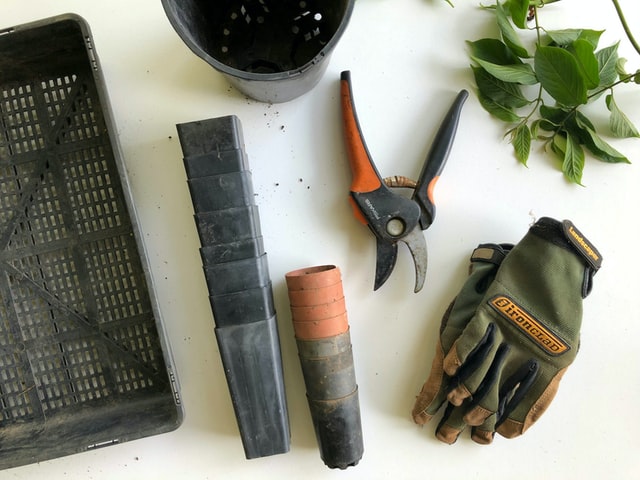 Hanging gardens
A twist on the traditional vertical garden is the hanging garden. This is particularly handy if you move houses a lot. You can simply pick up your garden and take it with you!
18. Pocket garden
A great garden design for kickstarting your veggie growing is the pocket plant holder. You can simply plant seedlings into the little pockets and watch them grow.
19. In the kitchen
A garden in the kitchen? Yes, it's a thing. And yes, you can create one! Simply install little planter pots up one side of your wall. Or, add a hanging planter over the door. Why have herbs in your backyard when you can have them right in front of you while you're cooking? I'm all for easy cooking, and this one takes the cake…
Indoor vegetable garden designs
20. Start in tins
Keep it simple! If you want to create an indoor garden on a budget, fill used tin cans with soil and plant seedlings. Once they've grown, transport the plant to a larger space outdoors or in a containers.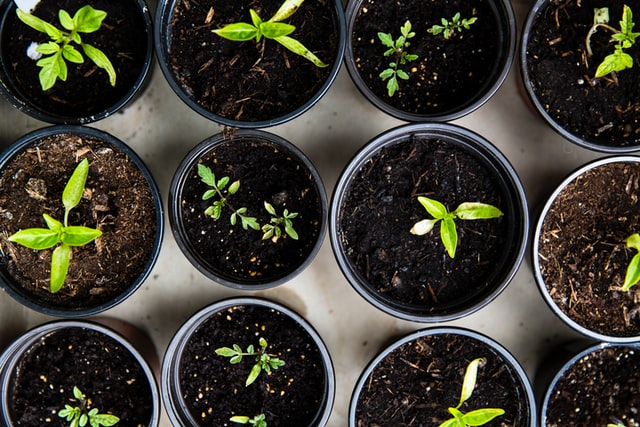 21. Light tent garden
Have you heard of a tent garden? This is a handy little invention for anyone who lives in a cold environment. With an indoor tent, you can control the amount of heat and light your little plants receive.
22. Keep it simple
If your vegetable garden design is confined to the four walls of your house, make the most of what you've got! It's amazing what a wide window and a lot of light can do. Take inspiration from this space and position your pots as close to the window as possible.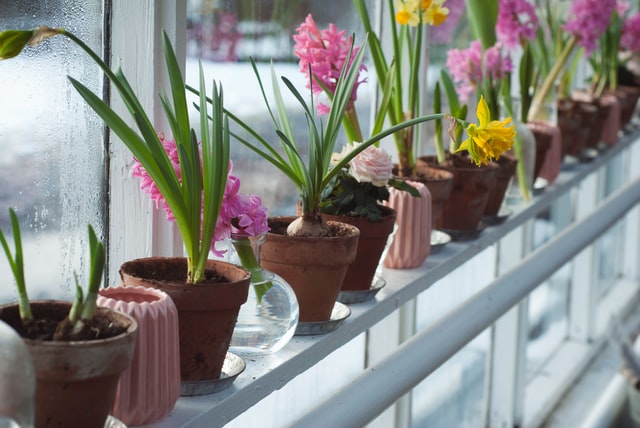 23. Zero waste garden
If you've got old veggies at the bottom of your crisper, don't let them go to waste. Create new life by placing cuttings in a couple centimetres of water. You can do this for almost anything! If you want something simple to start with, try shallots – they sprout in just a couple of days.
24. Growing garlic
Garlic is one of the most used cooking ingredients so there's no doubt that having it in the backyard is pretty handy. And the good news is that you can regrow it from what you've already got. Simply place your existing bulbs inside a glass of water, wait until roots grow, and plant them in the ground… voila!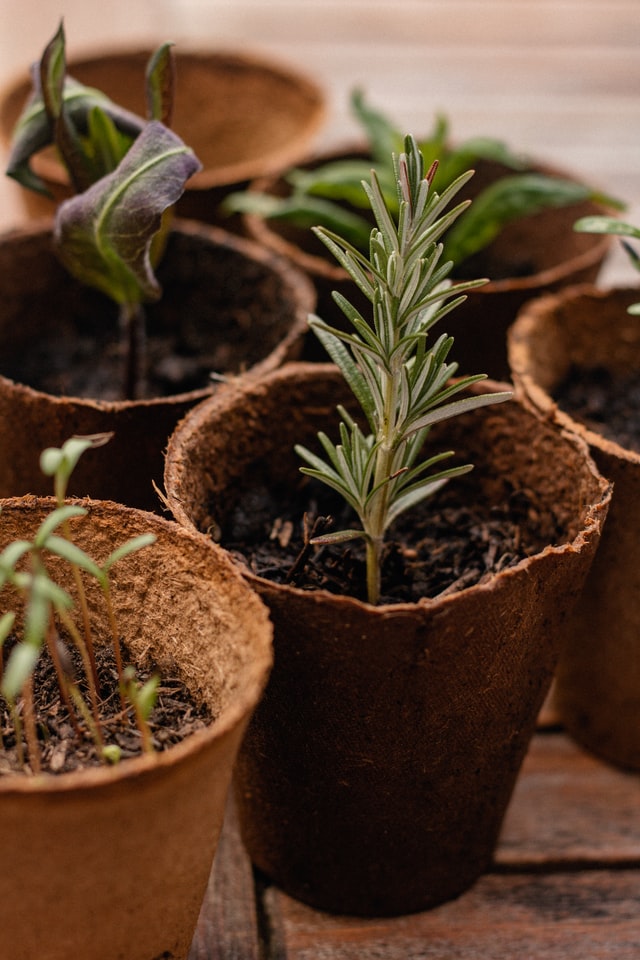 25. In a cup
Grow lettuce in a cup? Yes, it's a thing… and so cute! This may not be the most practical way to grow a heap of veggies but it's a fun way to get new life from an old veggie. Or just an interesting project for the kids!
Wedge garden beds
Take your vegetable garden design to new heights with an elevated planter box. Now, you might be wondering "Why would I want a garden box on legs?" But there are some really great benefits to an elevated planter. Thanks to the planter's V shape, the depth of the soil is varied. This means that you can plant all sorts of veggies in your garden bed! Place shallow-rooted herbs along the edges, and deeper-rooted herbs in the middle.
26. Herbs galore
A little wedge bed is the perfect place to plant your herbs. Think everything from rosemary to coriander to basil and so much more. I love how accessible this makes picking herbs at the end of the day… walk right outside your door and you've got tasty flavours to add to your meal.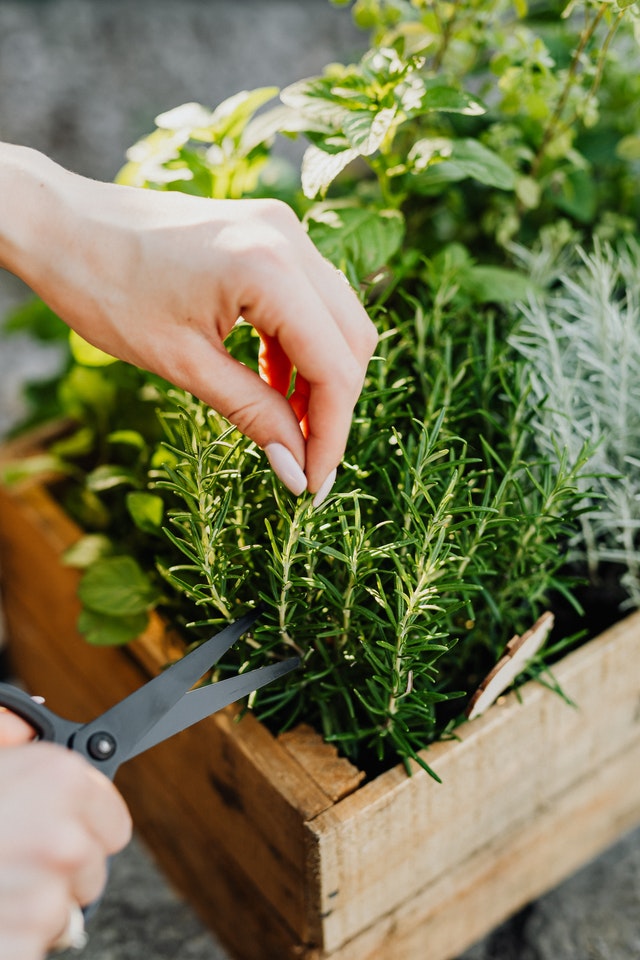 Covered vegetable garden design
While there's nothing wrong with keeping your vegetable garden exposed, if you need extra protection for your veggies, you might want to consider garden fabric. It's a great addition to any gardener's tool box. A covered garden will help you:
Protect plants from cold and wind
Keep pesky insects at bay
Prevent the spread of disease
Keep soil and plants from overheating in the sun
27. Stack it up
If you have too many pots to keep them all spread out, stack them up with a handy shelving system. You can even use a mesh-like material on each level, to allow the potted plants to breathe and receive much-needed air and sunlight from all angles.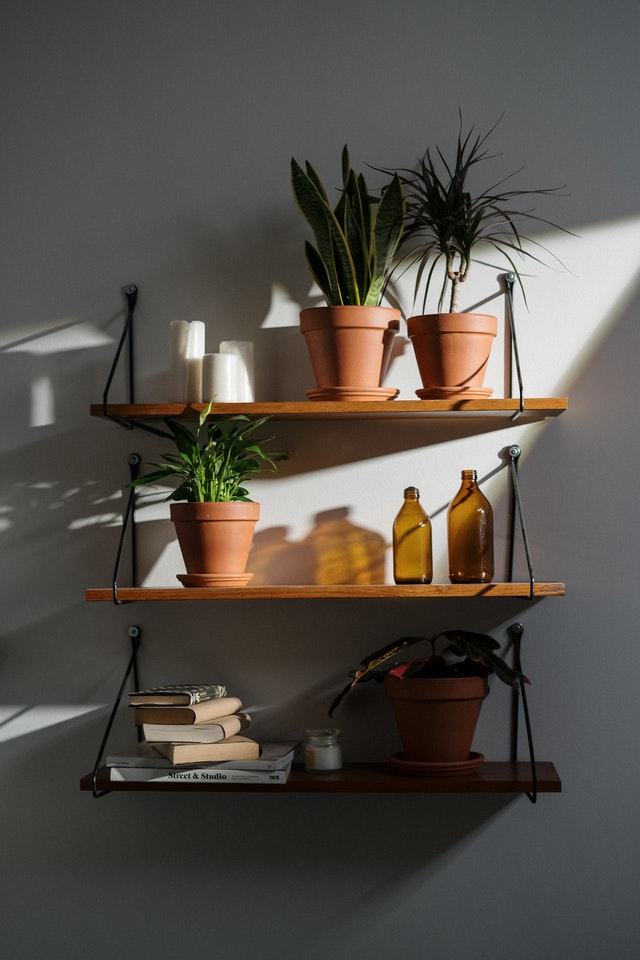 28. DIY your own
Need a covered area to protect your plants? It doesn't have to be hard. Simply create a timber frame and drape your material all over it, making sure it's secure at the ground. You'll have a covered garden for your greens in no time! If you'd prefer to leave it to the professionals, you can always get them to create your garden design or you.
29. In a greenhouse
Or if you want to keep things even more protected, a sturdy little greenhouse will do the trick!
30. Winter greens
Keep your greens growing all year long with a curved greenhouse. With a greenhouse, you'll be able to control the climate so you can enjoy fresh produce all year round.
There you have it, 30+ vegetable garden designs. The design that you decide to go with will depend entirely on your outdoor space. If you have a lot of land, you might decide to create a large oasis. But if you only have a tiny courtyard, you might opt for potted plants or a vertical vegetable garden design. Or, if you live in a cooler climate, you might decide to go the indoor route and keep your vegetables tucked away! Which one do you like best? Comment and tell me!