With the rising cost of living these days, some working moms are turning to side hustles to make ends meet. You're not alone in this; Because of inflation, almost 4% of employed workers in the US have multiple jobs. Side hustles and part-time jobs are great ways to save up for emergencies and family vacations.
If you're a busy working mom wondering what side hustles you can do, this guide is for you! These side hustles can be especially helpful for single moms looking for ways to increase their income.
Online part-time work for mothers
1. Pinterest virtual assistant
Do you love looking for cute outfits and craft ideas on the platform? Pinterest VAs usually optimize profiles and images, create quality Pinterest boards, and use Pin schedulers.
2. Virtual assistant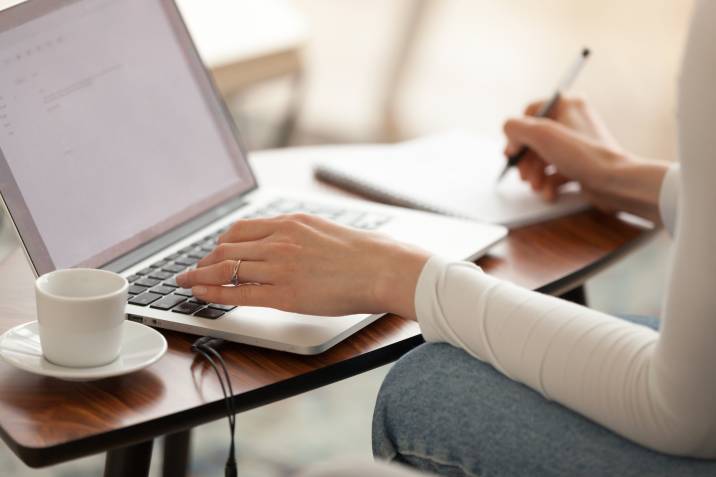 If Pinterest isn't exactly your thing, there are many ways to become a VA, too. Virtual assistant jobs are home-based and have flexible hours, so you can fit this into your already busy schedule.
3. Teach online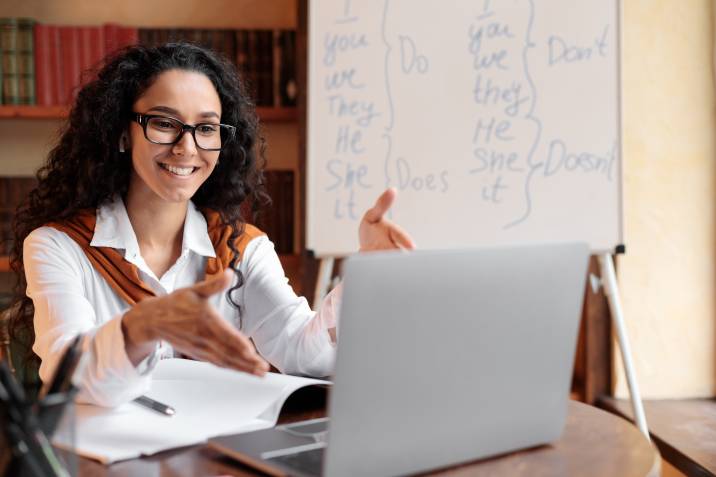 As a hustling mom, it's ideal to have a part-time job that you can do from home. One of them is teaching classes online, which can include tutoring for essential subjects like Math, Science, and English.
4. Create and sell courses online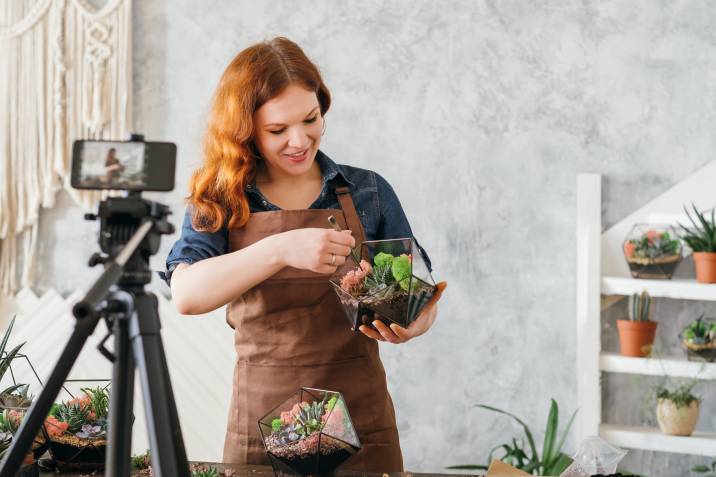 If you feel like teaching is the right path for you and you're an expert in a certain field, take it to the next level by creating an online course to earn passive income! These days, you could create courses about anything under the sun: advertising, photography, web development – you name it.
5. Get paid to refer friends
Nowadays, there are many apps and sites that will reward you for referring them to other people. There are online shops that have "cashback" options and sites that will have a respective award when other people sign up using your unique referral link.
6. Freelance writing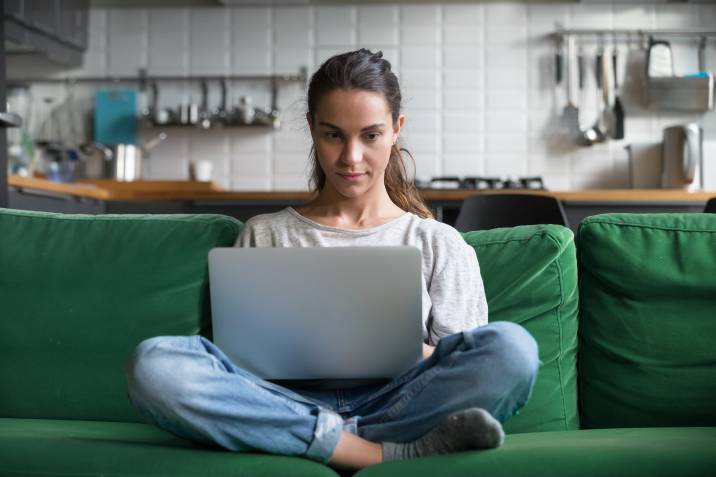 You could contribute articles to different publications or even create your own blog about parenting tips, mom hacks, or even marriage life after having a kid. Other freelance writing jobs include technical writing, blog writing, and resume writing.
7. Proofreading
If you already have a good writing background, you could also try proofreading as a side hustle. Help people get rid of grammatical errors and redundant sentences in their cover letters, reports, and papers. It's a side job you can easily do from home during the evenings or mornings when the kids are still asleep.
8. Transcribing
Convert audio and video recordings to written text by becoming a transcriptionist. A typical transcription job will take 3-10 hours, depending on the audio file and your skills. Your assignments could range from 15-minute recordings to hour-long interviews. For this side hustle, you'll need good-quality earphones, a laptop, and a quiet room to work in.
9. Sell stock photos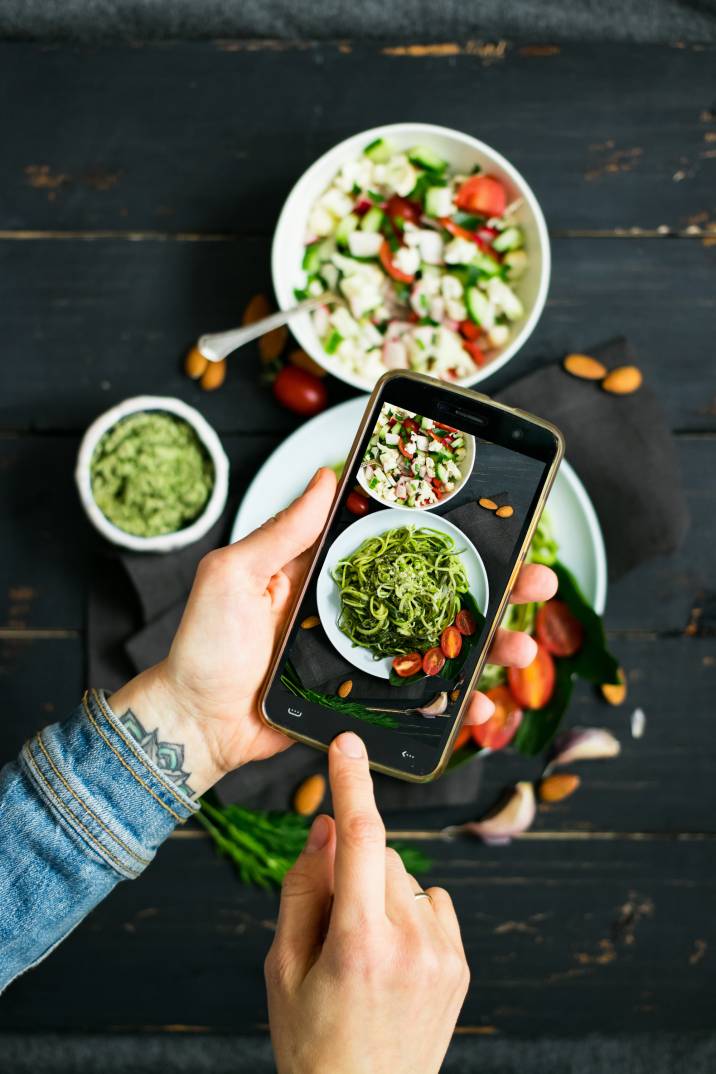 This is one of the best second jobs for single moms and working moms who love photography.  If you have a knack for taking beautiful pictures of pets, food, and scenery during family trips or walks to the park, you can consider selling some of them on sites such as Shutterstock, iStock Photo, and Etsy.
10. Social media manager
One of the most exciting side hustle ideas for moms is social media management, especially if you're someone who spends a lot of time online. Create engaging content, respond to customer queries, and help businesses grow. The best thing about this is you could choose which businesses to work with, giving you the chance to support brands you feel passionate about, such as family-owned businesses and NGOs.
11. Become a consultant
If you have a business and marketing background, this side hustle is perfect for you. Small business consultants help owners analyze business opportunities, identify issues, and work towards sustainability.
12. Graphic design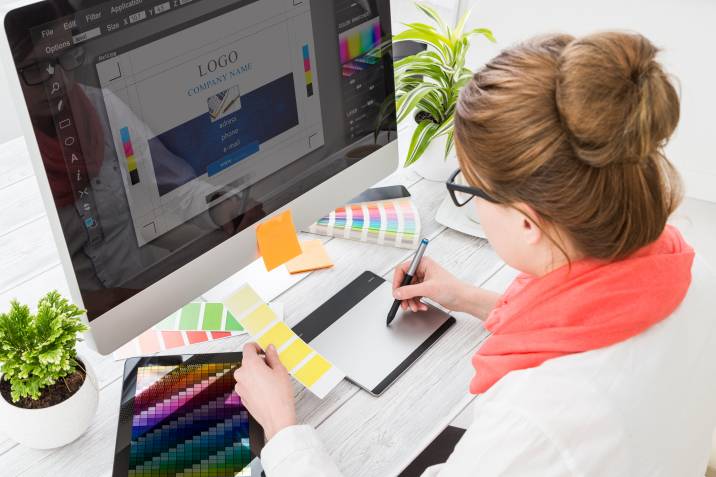 Unleash your creativity and help come up with the most awesome logos, social media posts, brochures, and even websites. As a graphic designer, you can also work on special projects , such as drawing someone's family member for a gift.
This is a mostly work-from-home job, so you can still be present with your kids. You could even work on your commissions while they're doing their homework!
13. Data entry
Use a couple of hours in the evening—when all the chores are done and the kids have gone to bed—to update customer databases, record sales or inventory figures, and organize data on spreadsheets.
14. Email marketing
This job may involve sending out newsletters and marketing updates, as well as asking customers to complete surveys. If your weekdays are packed with family activities, this could be a weekend side hustle that'll take no more than a few hours every day.
Side businesses moms can do from home
15. Garage sale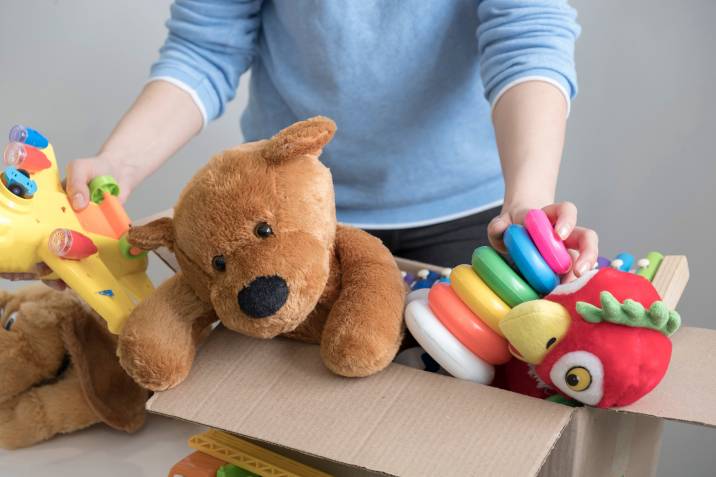 The best part about garage sales? You can hold one during the weekend! Resell old children's clothes, toys, and baby equipment to families who need them. Not only will you earn extra money, but you'll also be getting a head start on your spring cleaning tasks.
16. Become a property manager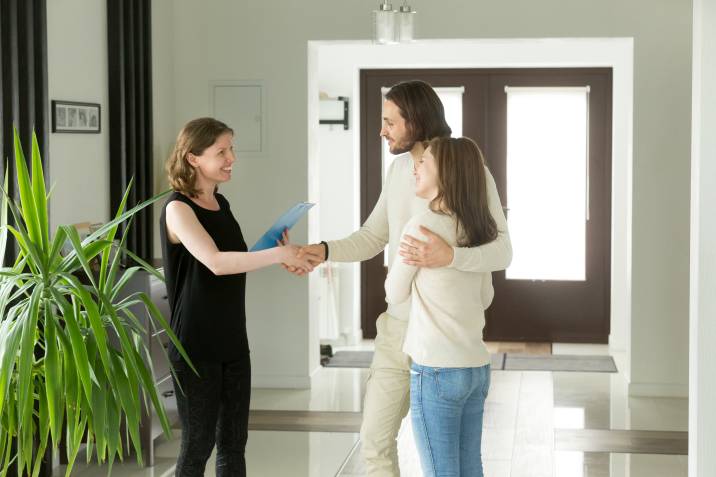 Do you have great people skills? Being a property manager is an excellent side hustle if you're willing to be on call for tenants and contractors throughout the day.
While the job varies from case to case, it generally involves helping tenants move in or out. Scheduling contractor visits and answering tenant questions may also be part of the job.
17. Pet sit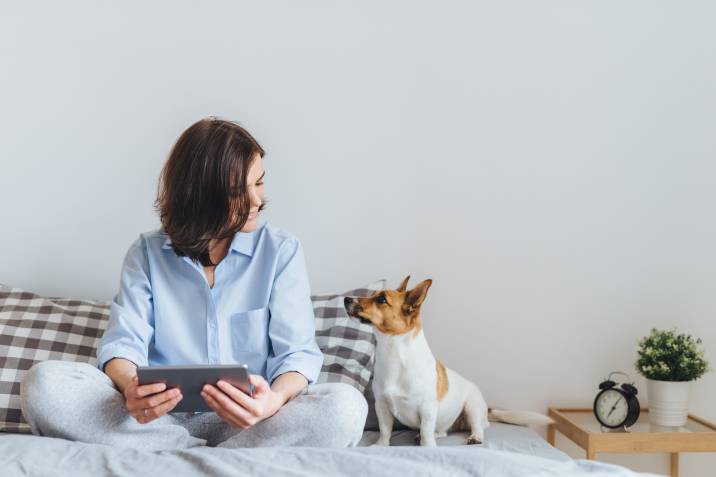 Pet lovers will love this part-time job! Bond with all kinds of pets while their owners are away. It could be an opportunity for your kids to spend time with adorable animals, too, if you're having the pets over at your home.
18. Rent out old baby gear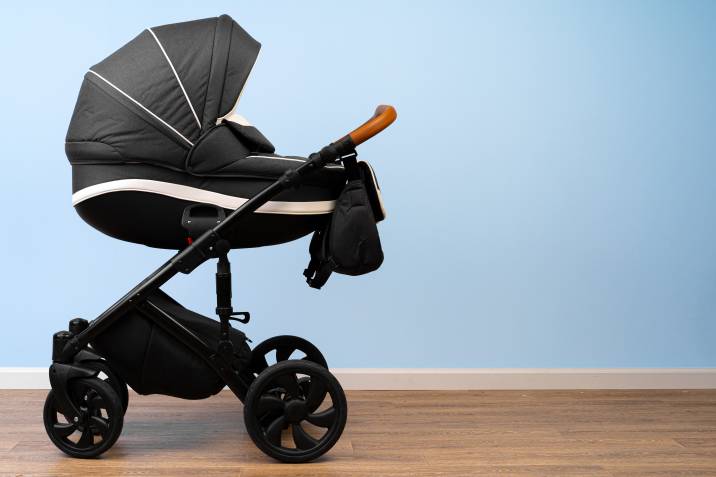 Did you notice how expensive baby equipment are? It's time to help other moms who are looking for other options by renting out your kids' old car seats, strollers, and cribs.
19. Offer ready-made meals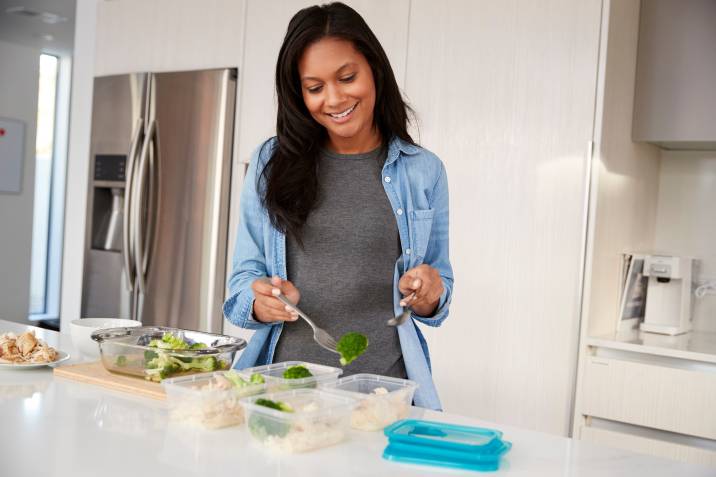 If you have a passion for cooking and love preparing meals for your family, this is the perfect side hustle for you! Offer yummy and healthy prepared meals to your neighbors and colleagues who might not have the time to cook for themselves. You can also look for one-off cooking jobs on Airtasker.
20. Sell crafts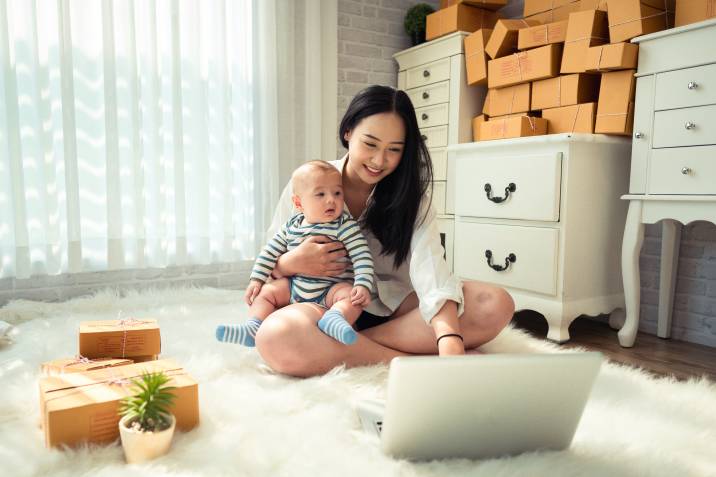 Whether it's scented candles, fun crocheted items, or handmade soap, there's always customers willing to pay good money for items made with love. You can even sell to fellow moms looking for nice trinkets to decorate their homes or give away as gifts!
21. Sewing and clothing repairs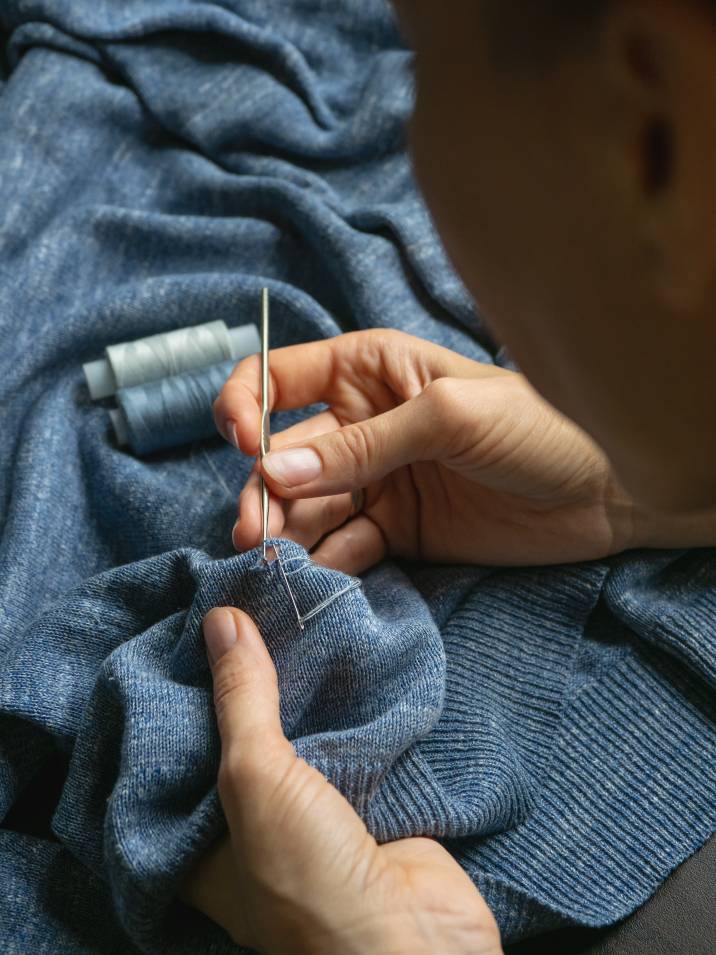 If you're handy with a sewing machine – or a needle and thread – take on simple clothing repairs for prices that work for you and your customers.
22. Fitness instructor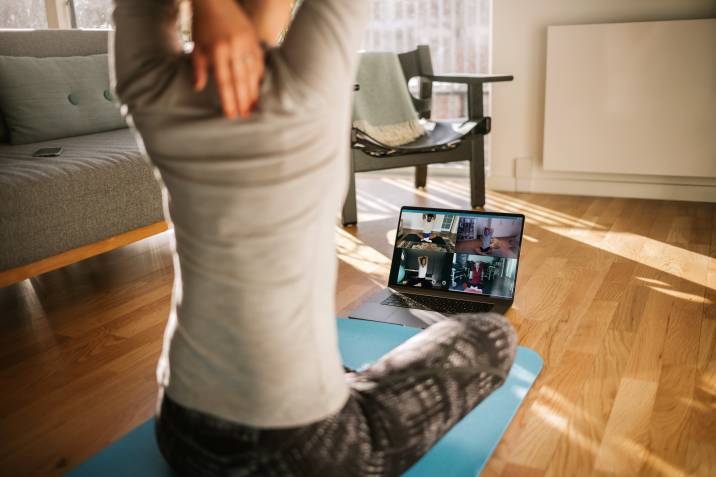 Do you happen to be a yoga instructor or fitness coach? If you're looking to earn extra income, you can offer online classes or find new clients on Airtasker. Yoga classes are one great example.
Help people reach their fitness goals, or take this opportunity to connect with fellow moms looking to stay fit amid their busy schedules.
Extra income ideas outside the home
23. Babysit
If your neighbors are going out for the evening or away for the weekend, and you don't have plans, this could be an opportunity to help a fellow parent out while earning money at the same time.
24. Go to storage unit auctions
Have you seen those reality TV shows where people go to storage units and bid on them without knowing what's inside? This could be a fun weekend activity for you, and it's surprising what people keep in their storage units (hint: jewelry and collectibles).
Join online communities such as Facebook groups to learn more about auctions, and once you've gotten the hang of it, you could flip the items you find and resell them.
Storage unit auctions aren't the only places where you can discover valuable items for cheap prices. You could also go to estate and yard sales and flip items, such as clothes and furniture. (For the latter, here are some great furniture painting ideas!)
25. Advertise using your car
Many car advertising and auto wrapping companies these days are willing to pay car owners to advertise products and services. These ads come in the form of vinyl wrapping or stickers.
Try this out and earn money while driving your kids to and from school!
26. Event management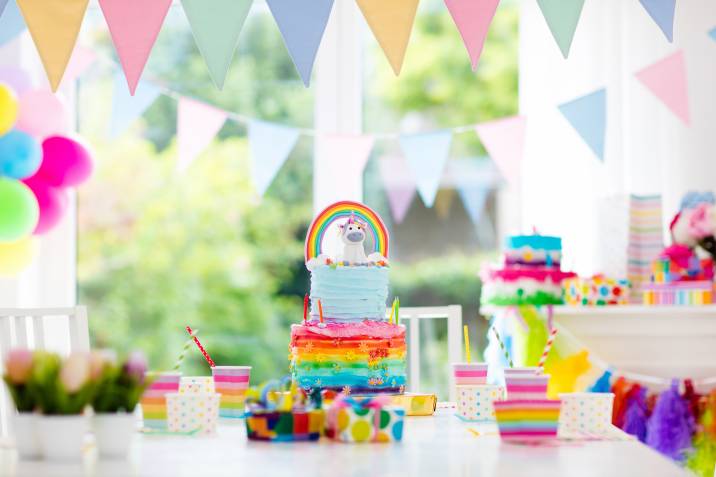 Do you have plenty of experience managing birthday parties, school events, or family gatherings? If your schedule allows it, you could choose to be an event organizer or party helper for extra cash.
27. Offer hair & makeup services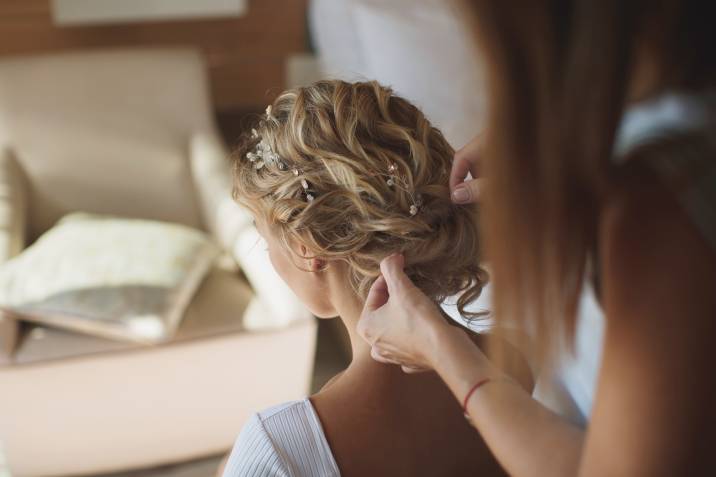 Have you mastered your hair and makeup skills, be it for yourself or your teen's special events? You can use your skills to help make people's proms, weddings, and other special events extra special!
28. Food and package delivery
People always need something delivered, whether it's food or a bulky piece of furniture. So, you may often come across delivery jobs in your area. Popular delivery apps tend to get busy or cover limited locations, and customers are happy to find faster and more personalized alternatives.
If delivery jobs can fit in your schedule, you can help someone get their favorite cake from the local bakery or deliver a last-minute gift to a loved one. Who knows – you just might discover a new food spot for the family!
29. Gardening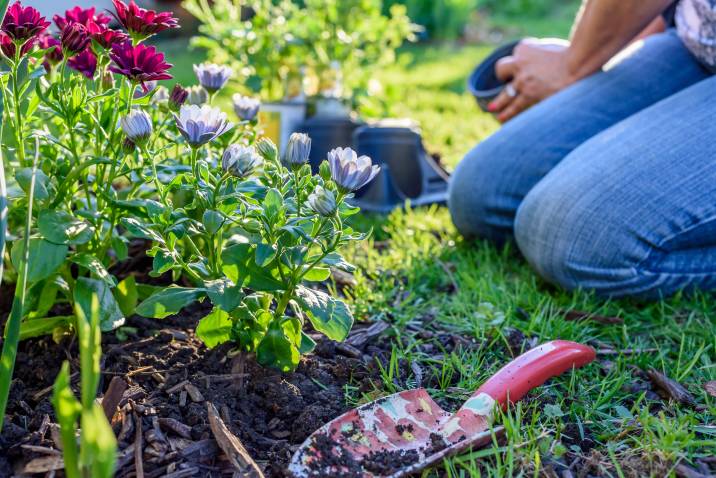 If you're gifted with a green thumb, why not offer your services to help grow, maintain, and beautify other people's gardens? This part-time job could be a once-a-week thing, so you'll still have enough time for the family and your full-time job.
30. Line stand-in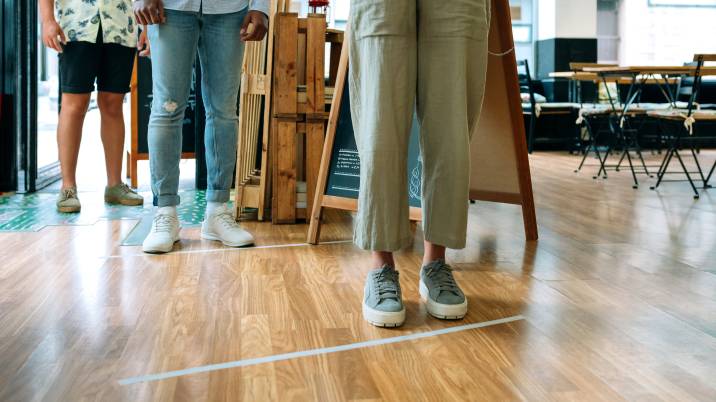 Yup, some people actually do this for cash! The job's pretty simple – you'll get paid to wait in line, since some long queues can take several hours before one gets served. After a long day of work, we know having another demanding job can be stressful. Standing in a queue may be the right choice for you, as it won't require too much effort and brainpower.
31. Odd jobs around the home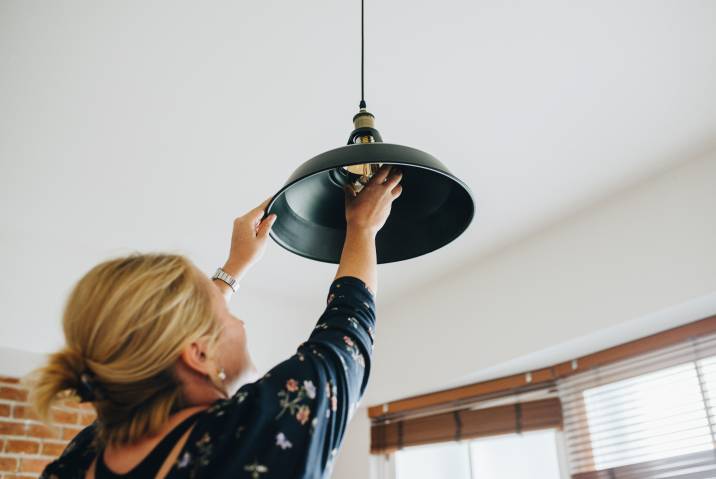 Does your family rely on you for fixes around the house? You can help other people while earning extra cash! Basic electrical services include changing a light bulb, repairing lamps, and fixing flickering lights.
32. Plumbing
If you're good with plumbing work at home, you can also earn money from it! Help fellow moms and dads get rid of leaky pipes and blocked toilets. You could also try being a general handyperson for all kinds of home repairs and installations.
33. Cleaning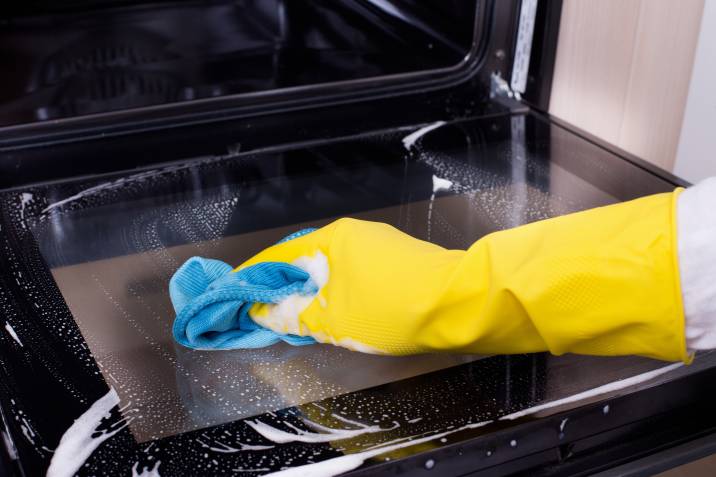 There are some of us who love wiping dusty surfaces, organizing closets, and making things sparkle. Earn extra income from these things you enjoy by offering cleaning services during the weekend.
34. Computer and IT services
Are you an IT professional? Consider easy computer-related jobs like installing software, setting up printers, and repairing computers.
35. Mystery shopper
Have all those errands made you an expert shopper? There's actually a job that pays you to shop! As a mystery shopper, you will help brands gauge customer experience by going to a specific store and giving them feedback, so they can improve their service.
Finding the best side hustle as a working mom
Make sure to choose a side hustle you can easily fit into your schedule. The great thing about side hustles is flexibility, which lets you work during your optimal free time – be it early mornings or late evenings.
On Airtasker, you can find easy tasks or category-specific jobs you can do for extra cash. We hope you find side hustles that'll allow you to get enough rest and spend time with your family. Good luck!